Eats
From furlough to the hall of flame: the Wing Fest champions putting Manchester on the map 
As Wing Fest gears up to return to Manchester, we take a look back at some of the hall of flame's past winners.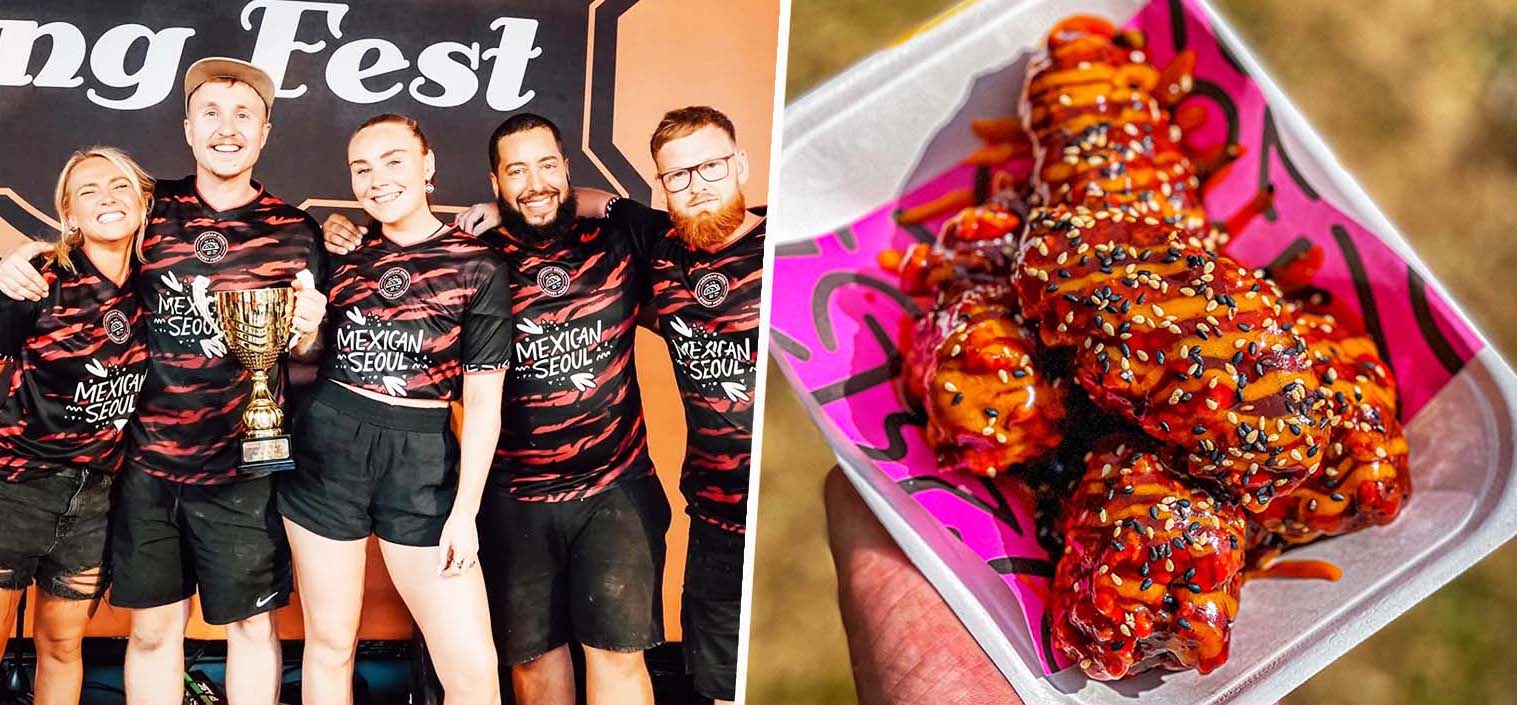 This September the world's biggest wing festival will return to Manchester, bringing together the UK's best for a two-day event celebrating the humble chicken wing.
Set to serve a whopping 200,000 wings over that 48 hour period, expectations are already high for Wing Fest's return this Autumn.
As it gears up to make its way back to the city, we take a look at some of the winners from years past to give you an idea of what to expect (and who to make a beeline for).
From established restaurants to pop-up concepts launched on furlough, there's some real variety to be discovered here amongst the street food stalls – making Wing Fest a must-attend event for foodies that are serious about their chicken.
Mexican Seoul
First up we spoke with hall of flame multiple award-winners Mexican Seoul, who have taken home a host of 1st, 2nd and 3rd place awards in recent years.
Founded in lockdown after owner Ashley Chipchase found himself on furlough from his job, Mexican Seoul first attended Wing Fest as customers before deciding to give the street food festival a go themselves.
After winning three awards in a row, he made the decision to quit his job and go pro – right there on stage.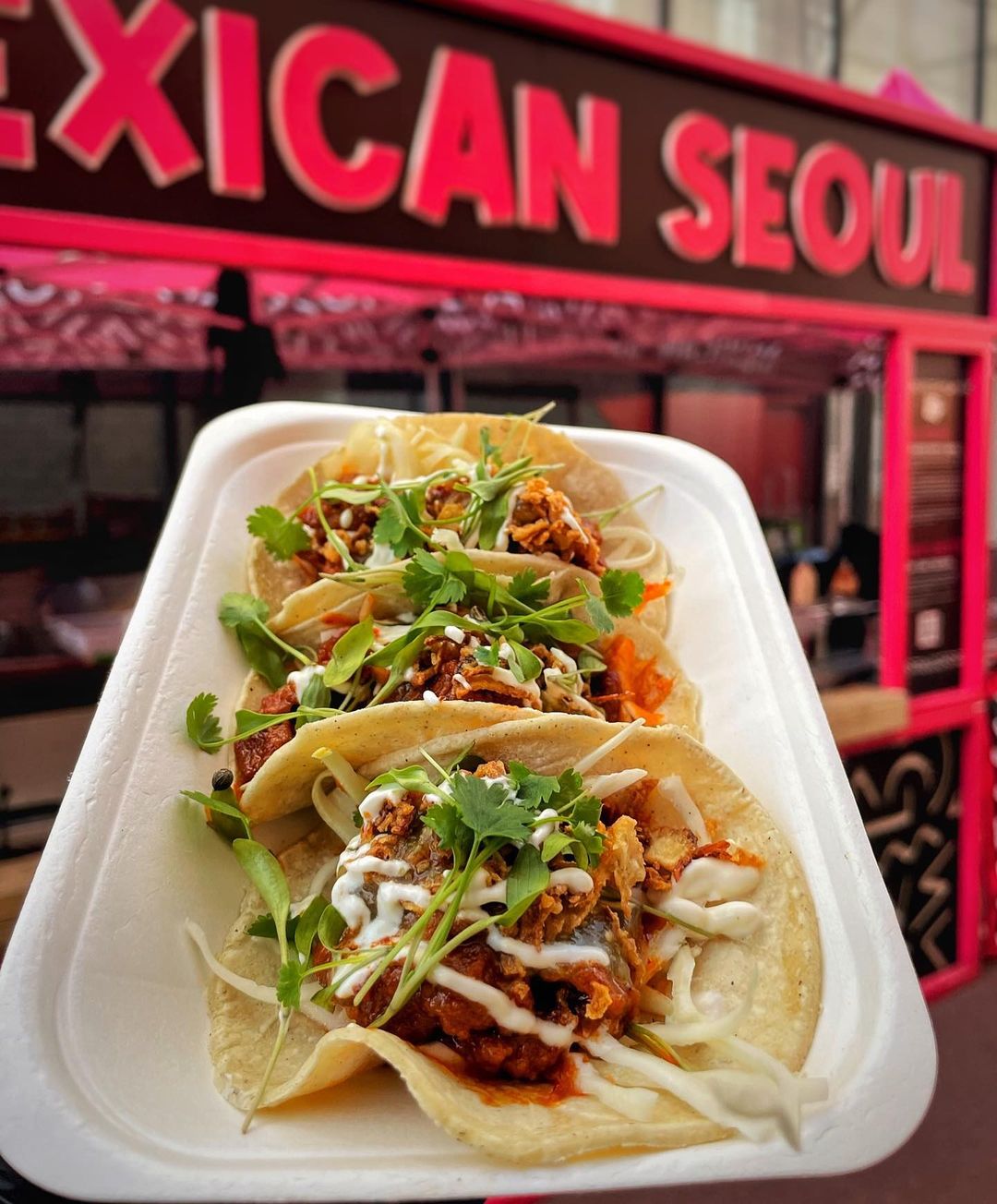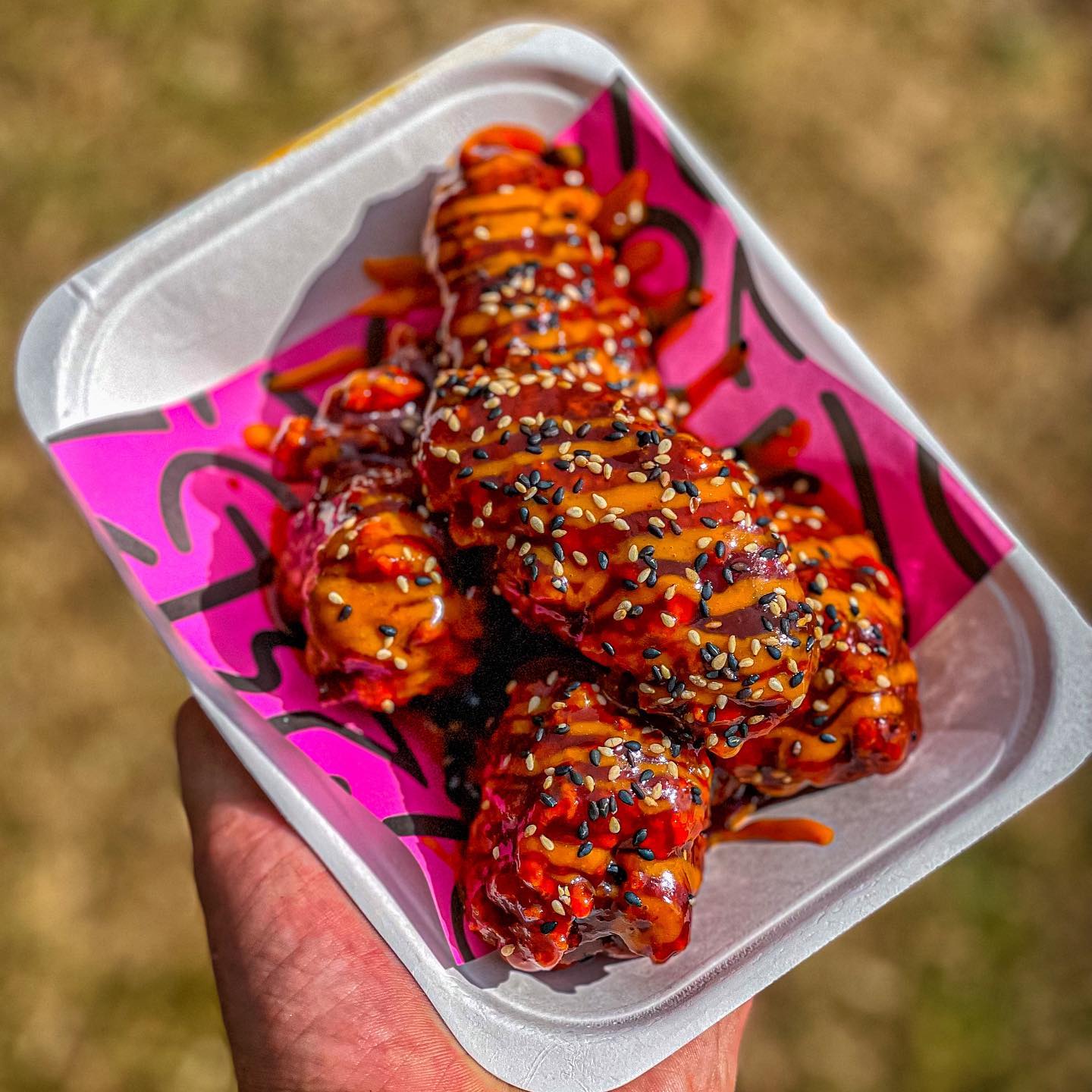 Ashley told The Manc: "After getting furloughed from our jobs we decided to turn a negative into a positive and spent the next 6 months refining our home recipes and trialling different frying methods.
"We ended up juggling a full time job whilst working street food markets at the weekend and prepping into the early hours of the morning.
"We've been going to Wing Fest as customers since 2016 and it's always been a goal to compete. We were lucky enough to be invited down and it really gave us a fantastic opportunity to showcase our menu and we are still blown away we picked up awards.
"When we got invited on stage for three awards it was like a movie. Being recognised for what we do was amazing. They told us to say something on the microphone and we ended up quitting our daytime jobs there and then, on the stage, at Wing Fest."
Read more: The world's biggest chicken wing festival is coming back to Manchester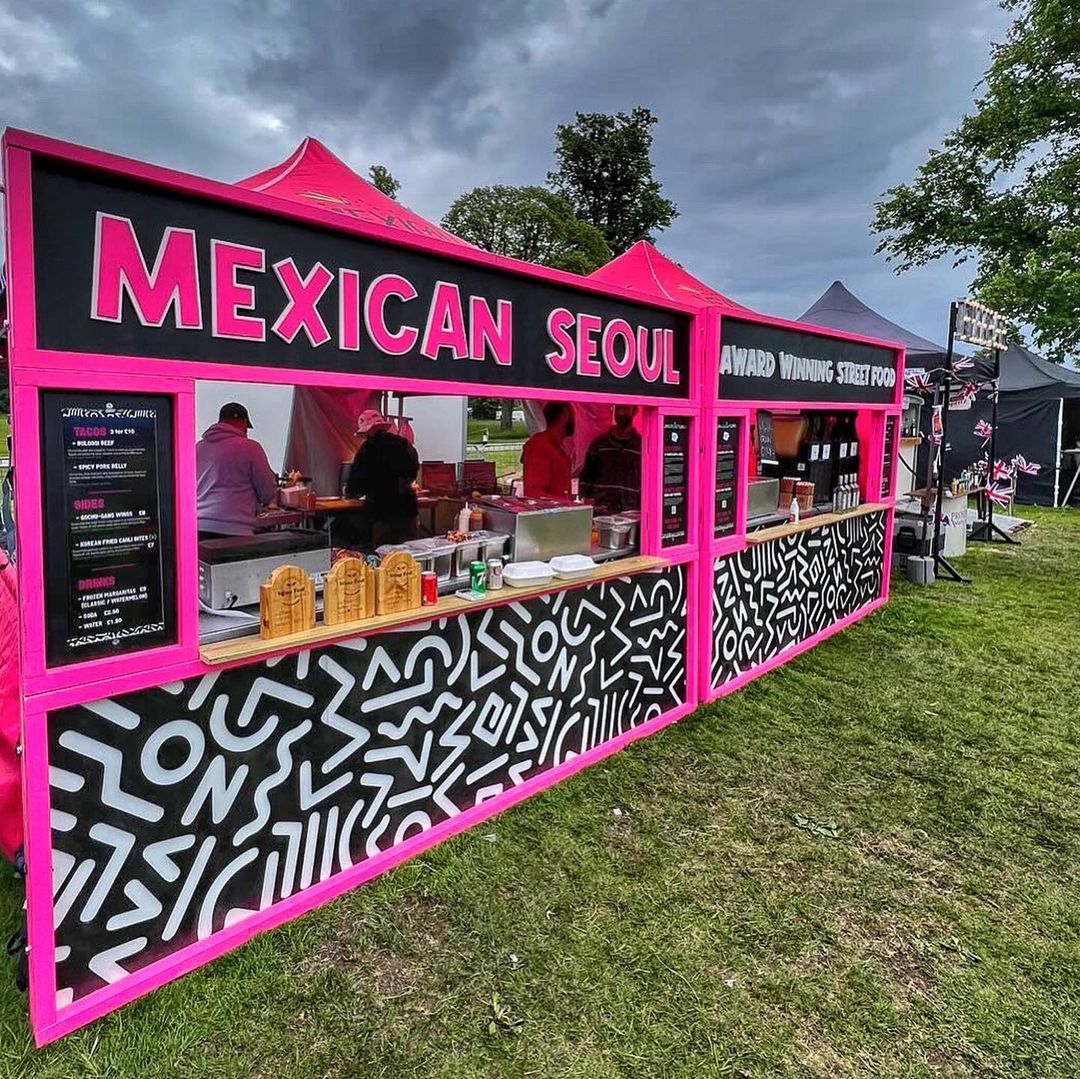 Inspired to get into street food by fellow Wing Fest trader Wingman's after discovering them in 2016, he also tells us he drew inspiration for his wings from the LA food truck scene – naming Korean-American chef Roy Choi as a particularly strong influence.
The signature wings to look out for here at Mexican Seoul are the Gochu-Gang, made spicy with fermented Korean chilli paste then sauced up with added sesame oil, soy sauce and ginger, All made using free range, halal chicken that's been brined for 24 hours in buttermilk chicken, wings are then double fried to create a signature crispy texture.
That's not all he does, though, Ashley also serves a range of different Korean-inspired tacos with special sauces made in house from scratch.
Read more: Frankie's has opened a Breville toastie stall inside the Arndale Market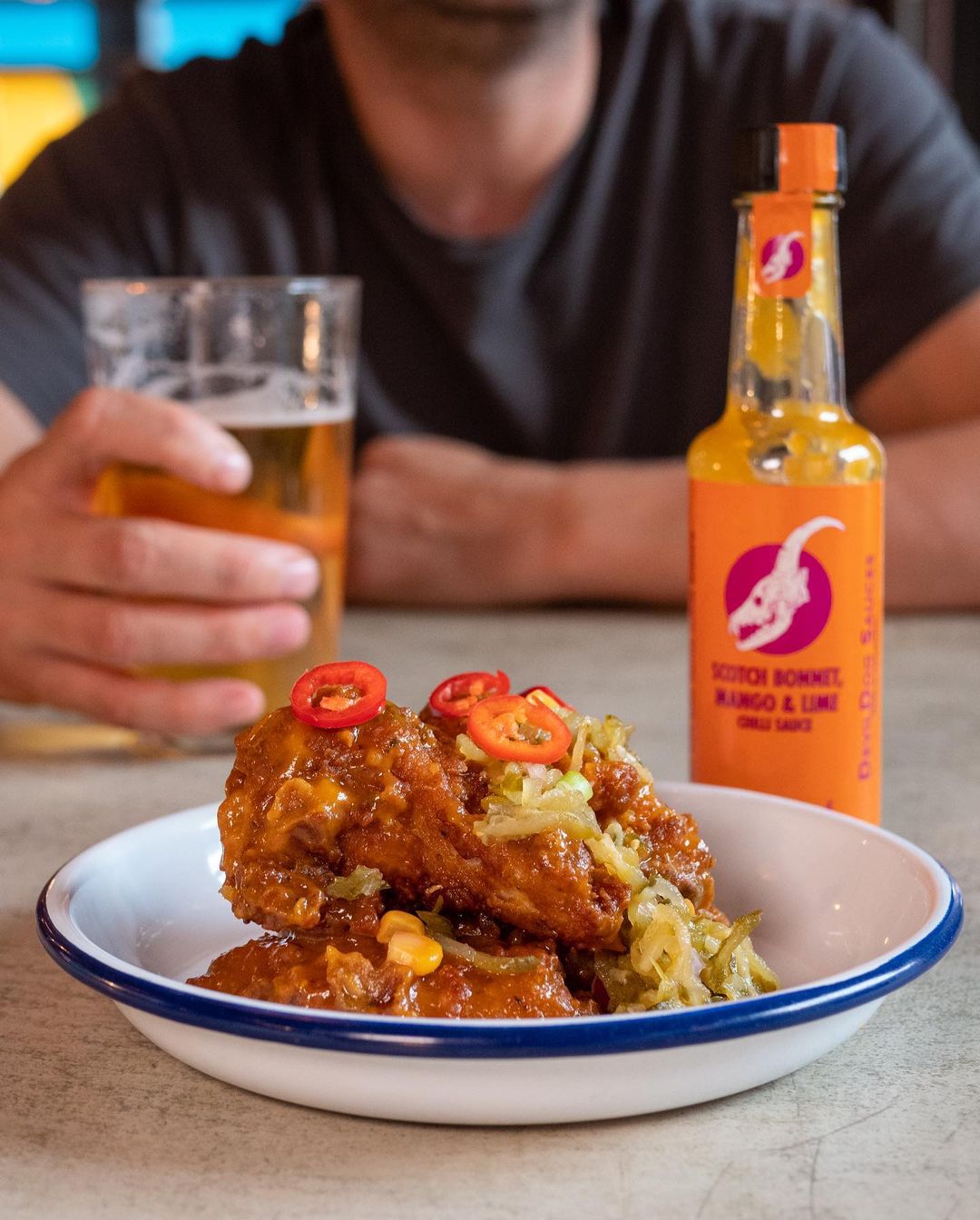 Asked how he feels about coming back to Manchester this year, he said: "Each time we visit we notice that the street food scene is growing rapidly… the last time we were there we found an amazing pizza place called Ramona that had one of the best Detroit pizzas we have tried in the UK.
"We never thought we would be showcasing our food across the UK so it feels like an amazing opportunity be able to bring our Gochu-Gang wings to Manchester."
Yard and Coop
Alongside Mexican Seoul, we also spoke with local Manchester-based winners Yard and Coop who have been a fixture of the Northern Quarter's culinary scene since 2015.
Owners Laura and Carl Morris took home their first Wing Fest award last year, scooping up third place in the Judges' Choice Buffalo Wing category but tell us they 'plan on coming back bigger and better this year.'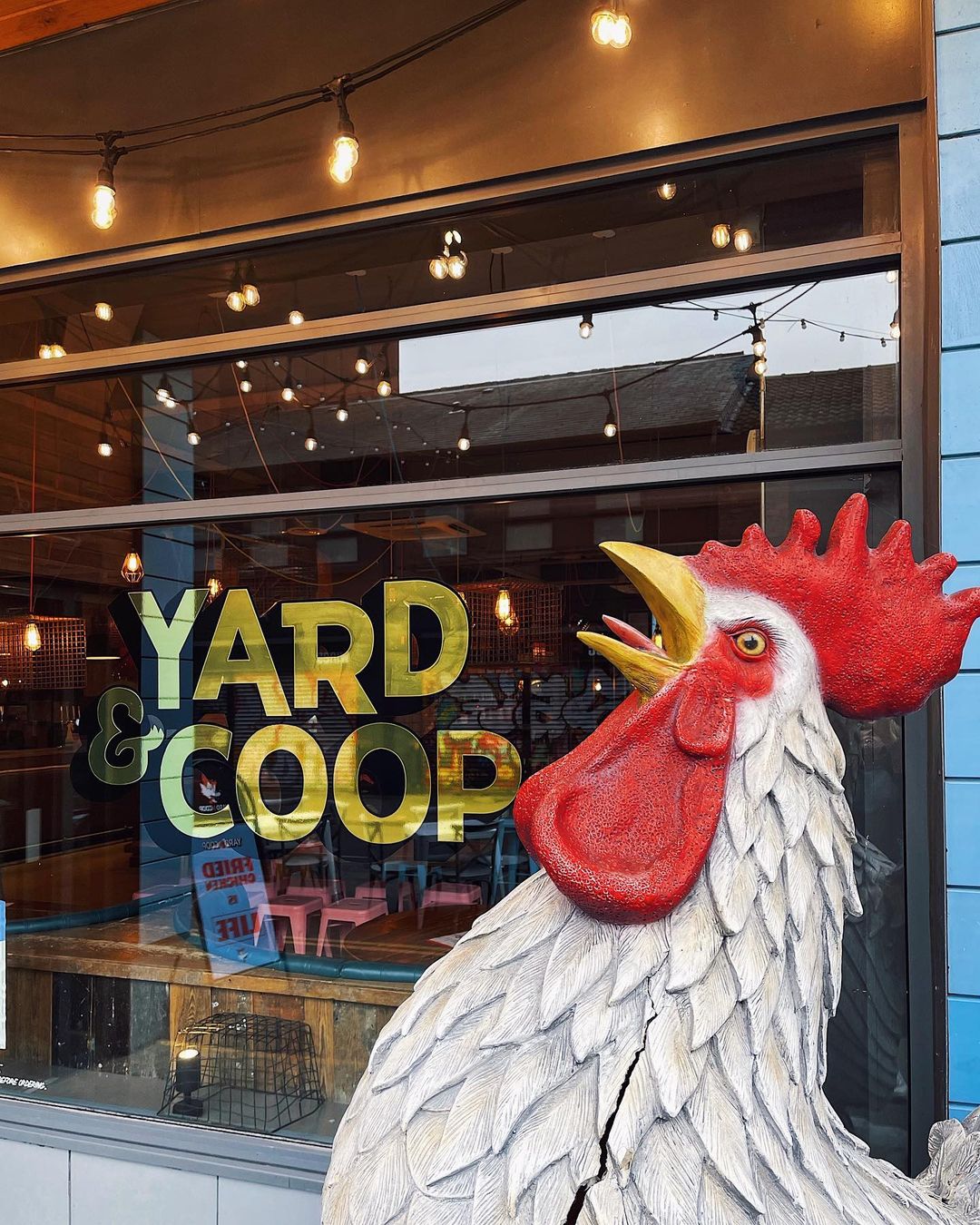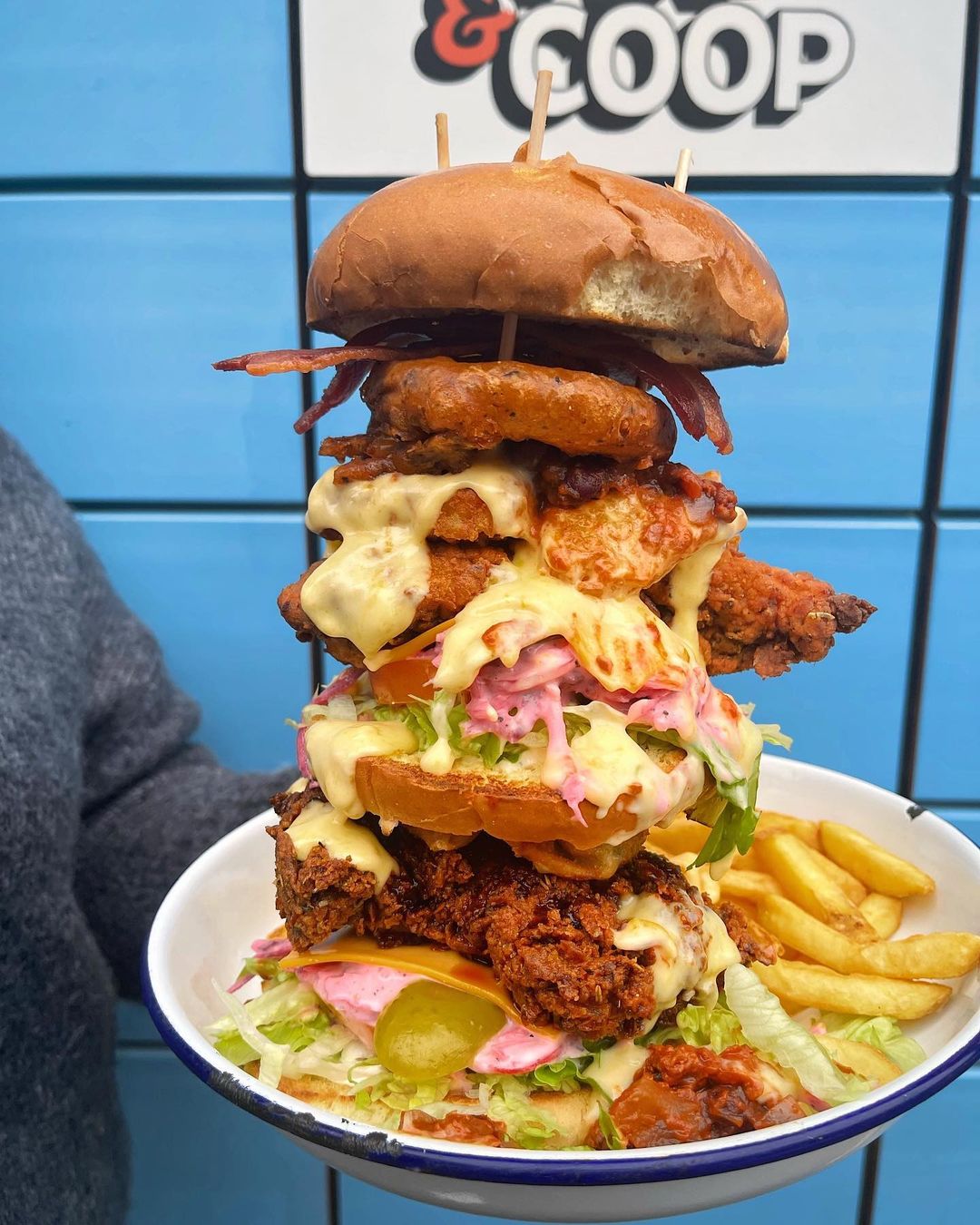 The pair, who tell us they have eaten in 'just about every fried chicken joint in the UK and a fair few in New York and beyond' say there are plenty of Americana influences to be found in their food before adding: 'we will literally deep fry anything'.
They're not kidding. Tihs Easter just gone, they deep fried a creme egg for a special – something that went down an absolute treat with customers.
As for what their Wing Fest signature recipes will be this year, they say they're 'still testing recipes' but will definitely 'bring that extra level'.
They said: "At wing fest as we 24hr brine them then pressure fry so the meat falls off the bone. Then we buttermilk and crumb them with our secret recipe. Each wing has had so much love before it ends up on your plate!"
"It's our manor – we are here to bring the title home where it belongs."
How to get Wing Fest tickets
Taking place this year from 24-25 September, tickets for Wing Fest Manchester 2022 are on sale now.
Combining wings, music, beer and bourbon across a two-day celebration of the best chicken wings the UK has to offer, festival-goers can expect to find over 20 different street food traders, restaurants and BBQ teams on site across the weekend.
To find out more and get your ticket, click here.
Feature image – Wing Fest / Mexican Seoul