News
Frankie's has opened a Breville toastie stall inside the Arndale Market
Think super noodle toasties, Full English breakfast toasties, chilli con carne toasties, a toastie stuffed with four-cheese macaroni, chocolate and LOADS more.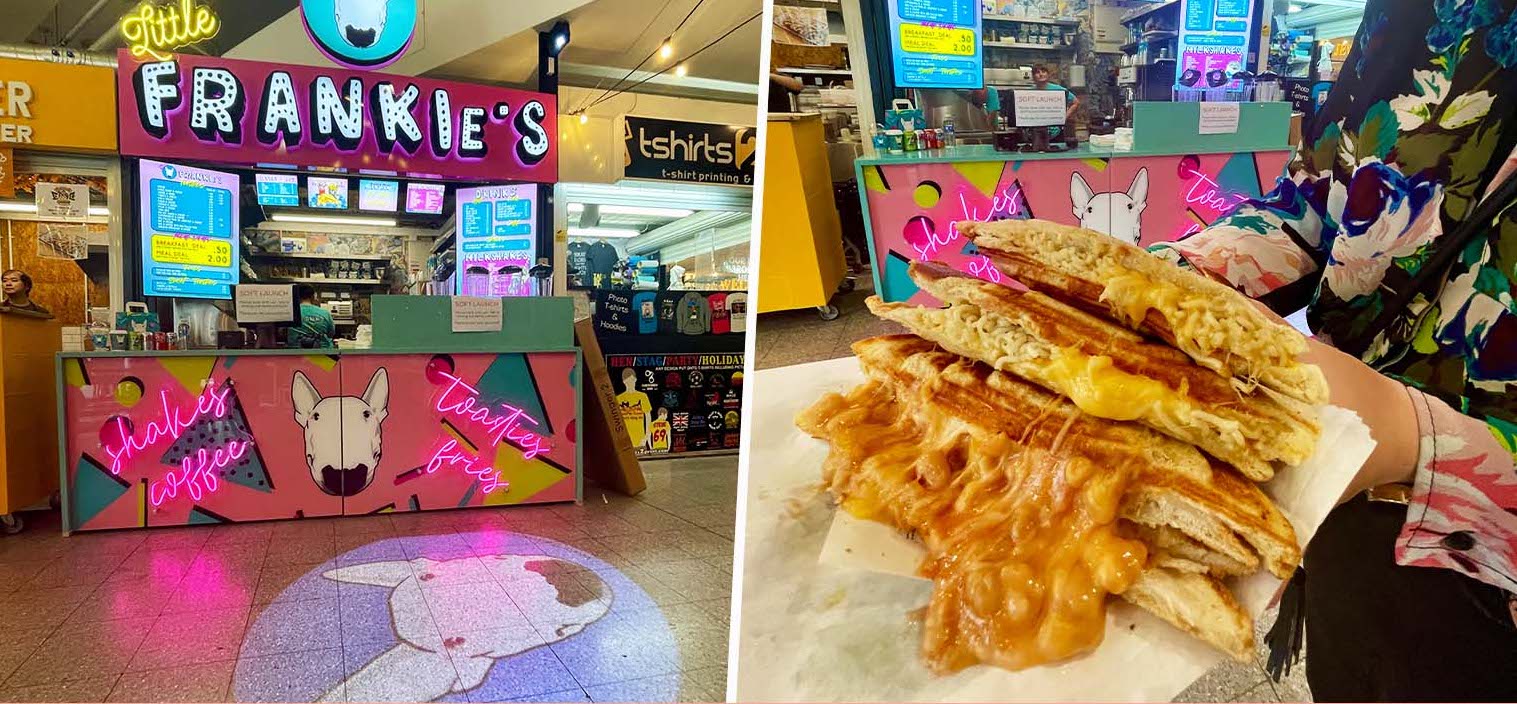 Frankie's, the popular family-run toastie cafe on Portland Street, has just opened a second site inside the Arndale Market.
Selling scalding-hot supernoodle, spaghetti hoop and bean and cheese melts, it is the latest addition to the ever-growing street food market, which has also recently welcomed Japanese street food traders Takoyaki Masters and chimney cake dessert stall Yum Yum.
Open now inside the former Blue Caribou unit, Frankie's is serving all of our classic toastie favourites alongside some weird and wonderful options.
Lovers of an old-school Breville toastie will not be disappointed, with classics slitting alongside the likes of spicy ramen noodle toasties, tuna melts, apple and custard toasties and chicken katsu toasties.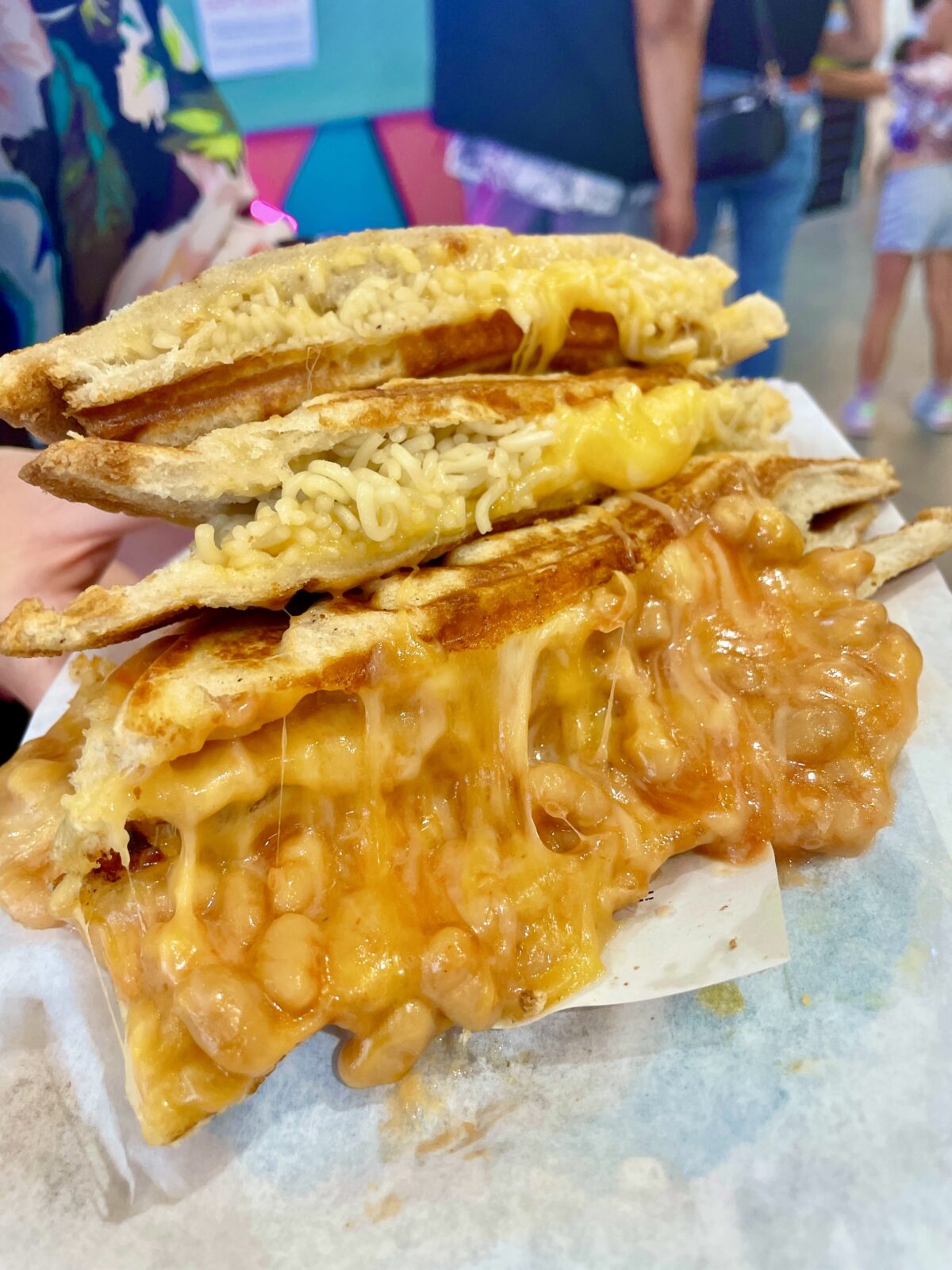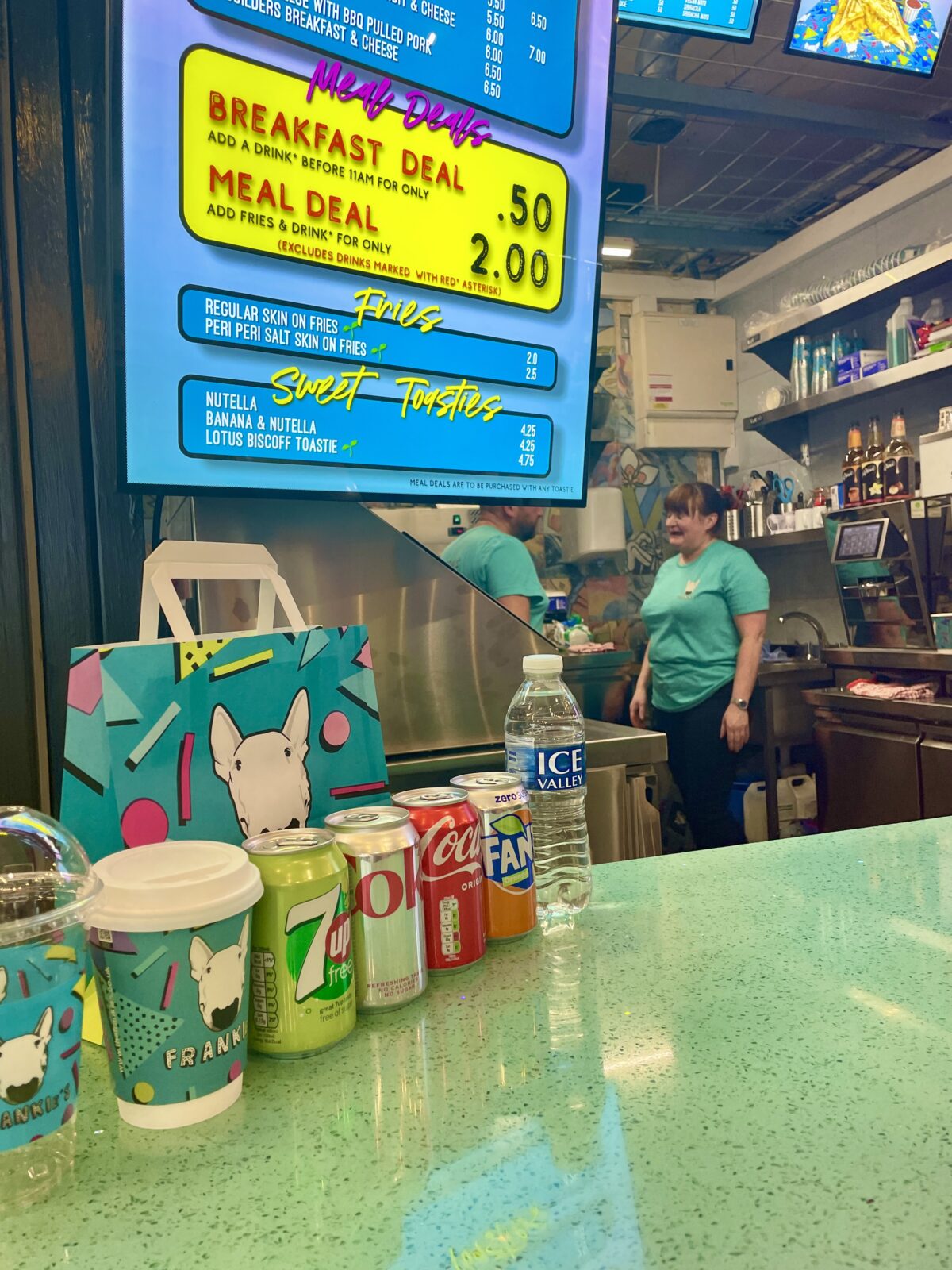 Read more: Spinningfields has a new 'comfort food' canteen – and every dish is under £10
Elsewhere, you'll find Full English breakfast toasties, hamburger toasties, chilli con carne toasties, a toastie stuffed with four-cheese macaroni, pulled pork and more.
And that's not all. There are sweet toasties too – wodged full of chocolate and sweets, smores, peanut butter, banana and Lotus Biscoff.
There's really a toastie for every mood here, and you can mix and match ingredients however you like to tailor it even more.
As for drinks, think teas, coffees, a range of canned soft drinks and a host of different milkshake flavours.
Frankie's became the UK's first ever dedicated toastie shop in 2018 when it first opened its doors on Portland Street. Now there are two sites to choose from.
Frankie's Toasties first opened its doors in Manchester in 2018, spurred on by one man's self-proclaimed mission to open the UK's first "dedicated lip scalding, mouth stripping, retro toastie shop."
As its website says, "everyone loves a red hot toastie, that's so hot it nearly melts your face off."
Read more: Kong's is opening a taco and quesadilla kitchen in the Northern Quarter
Named after Barry Chui's 'proper top' family pet, Frankie the bull terrier, this no-fuss toastie shop is the place to go get your Breville fix – no messing about now.
Find the new grab-and-go 'Little Frankie's' stall inside the Arndale Market now, open seven days a week.
Feature image – The Manc Eats