Eats
Inside the lasagne speakeasy and sandwich shop on the outskirts of Ancoats
For those who still cry "make Ancoats rough again" this little spot on Radium Street, with its distinct lack of airs and graces, should be just the ticket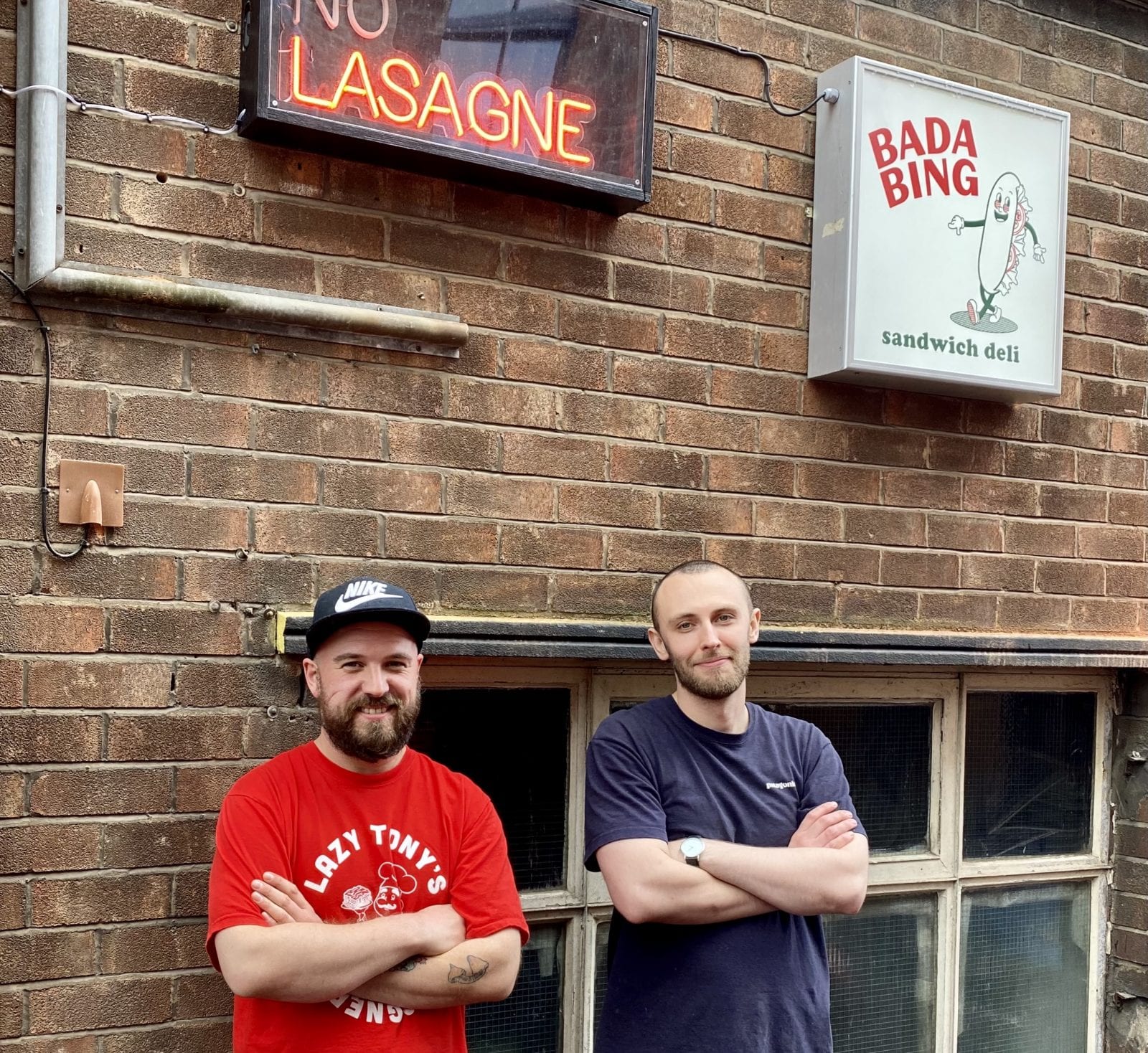 On the outskirts of Ancoats, you'll find two of Manchester's best-kept takeaway secrets: Bada Bing and Lazy Tony's Lasagneria.
Run by couple Meg and Sam, Bada Bing serves up some of Manchester's henchest sandwiches; whilst Danny 'Keko' Smith's Lasagneria (as you've probably already guessed) specialises in big fat slabs of lasagne and giant mozzarella dipping sticks.
Small portions are definitely not a thing here, not that we're complaining.
Between them, these two dark kitchens are returning some underground DIY cred to what's left of 'old Ancoats' – the once-scruffy, un-gentrified little Italy of days gone by.
So for those who still cry "make Ancoats rough again" this little spot on Radium Street, with its distinct lack of airs and graces, should be just the ticket.
It's a far cry from the clean and shiny, commercial "ghost" kitchens that have sprung up all over the city since Covid. Inside, it's a roughly-hewn, make-do sort of space: part-artists studio, part-junk shop, part-professional kitchen.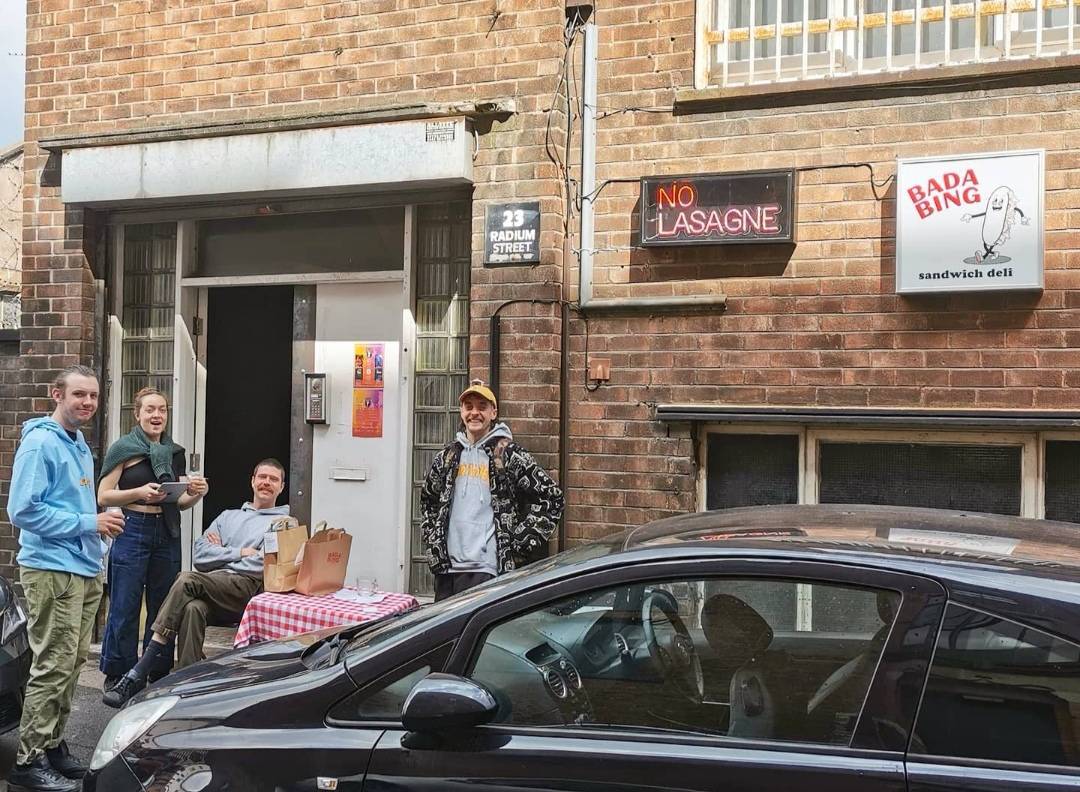 Still, that's not stopping these chefs from pulling in queues that line all the way up the street. If anything, it only adds to their cache.
The trio has known each other indirectly for years, all working stints for the likes of Liars Club, Lust, Liquor, and Cane & Grain – albeit not always at the same time.
They've put in more than their fair share of time in other people's kitchens, making it a dream come true to now be independent and working on their own successful projects.
"Everyone's stuff has taken off a lot quicker than we were expecting so we've just had to be very adaptable," says Danny, who's gone from selling 40 lasagnas a week to over 200 in the space of a month.
The two kitchens share a small prep space on Radium Street, which they also use as a retail pickup spot for customers (and delivery drivers) to come and collect weekend orders.
Trading on the same days, but at different times, they split it between them – with Sam and Meg coming in for the morning shift, and Danny and co swapping in for the afternoon.
Still, he tells us: "the classic thing that happens [where] they get people coming to them all lunch asking about lasagne, [then] we get people coming to us all evening asking about sandwiches."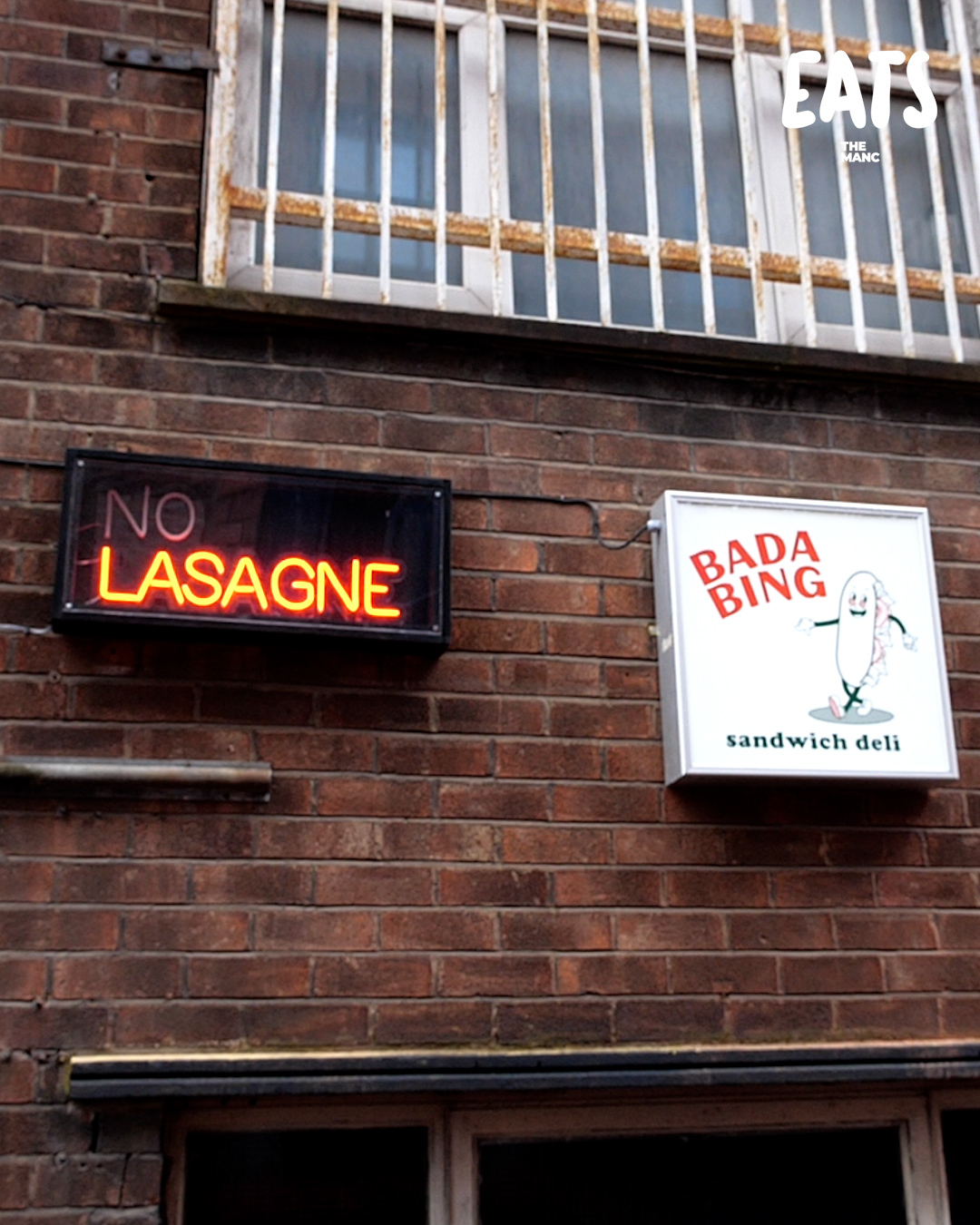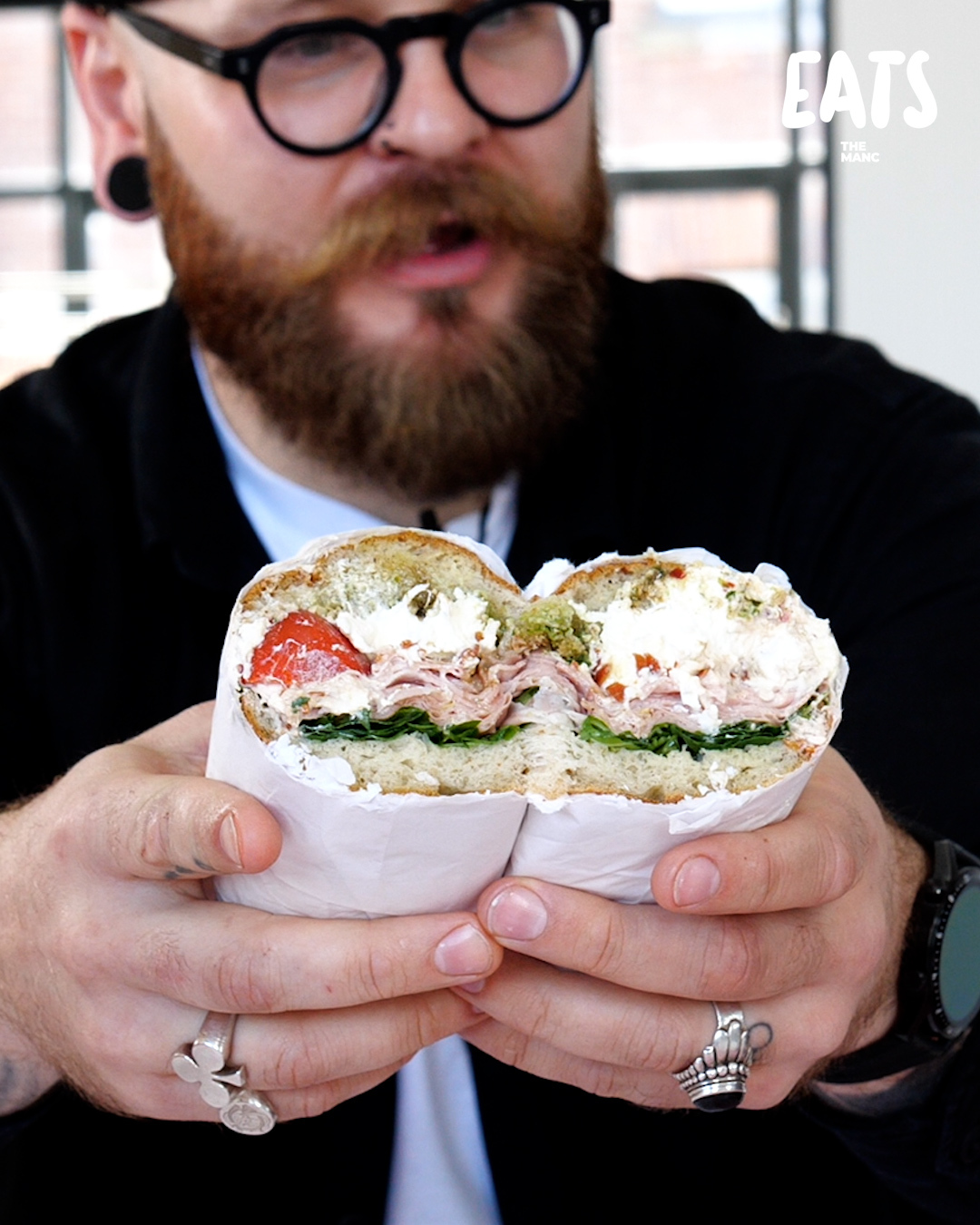 As well as operating out of the unit in Radium street, Bada Bing has also expanded into a disused flapjack factory in Miles Platting which they're sharing with another hotly-tipped indie startup, bakehouse Batard.
This is where Sam and Meg churn out all their amazing hoagies, made using their own recipe perfected by way of trial and error in the first lockdown. Baked off fresh every morning, whatever doesn't sell is then taken down to the homeless shelter at the end of the day.
They also use the space to prep filling ingredients like their giardiniera, an Italian relish of pickled vegetables which Sam tells us they get through "an insane amount" of.
Menu mainstays include house hoagie 'The Bing' and 'The Muffulleta', whilst new specials appear regularly to keep things fresh for their loyal fans.
Right now they're serving a take on Philadelphia's second most famous sandwich, The Philly Roast Pork.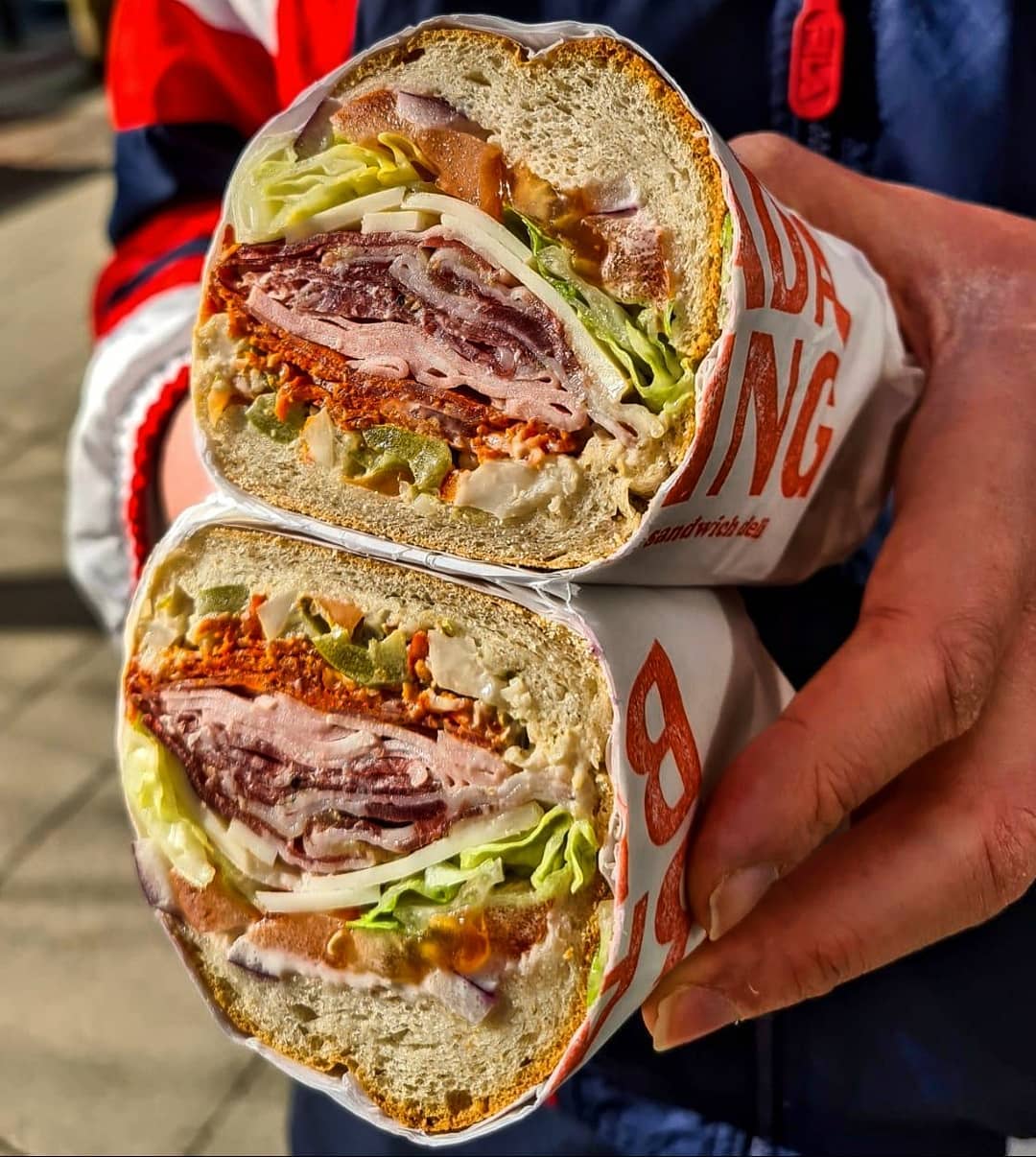 Of course, everyone knows and loves the cheesesteak – but this is probably more up Manchester's street, given that it comes with a pot of dipping gravy.
"It's my favourite," Sam confides.
Available until 30th May, it's got gravy inside and out with a generous smattering smeared across the thinly-sliced roast pork shoulder inside.
Other specials, meanwhile, include The Sicilian and vegan sandwich Dr Greenthumb, laughingly described as "all the green things… that we are allowed to put on sub anyway." Cheeky.
When it comes to future plans, a shared retail unit might be on the cards further down the line.
For now, though, the guys are talking about getting involved in an outside communal area attached to their current building on Radium Street.
Recently, it's been used as a home for the new Ancoats pop-up market – but Danny tells us that, come this summer, they're hoping to do some cool open-air drinking and dining events out there.
"We're thinking about having it as just something for the building where everyone can contribute," he says.
Explaining that Witch Kings Rum, based in the building's ground floor unit, already has a premises license, he tells us of a plan to sell drinks directly into the courtyard alongside food from the dark kitchens upstairs.
It's very much something for the summer, with everyone involved planning to chip in together for furniture and then share the outside, partially-covered space. With room for around 30 covers, it'll be a pretty intimate affair.
Like so many ex-hospitality staff who've gone their own way during the pandemic, both kitchens seem keen to cut out the traditional model and make it on their own.
After all, 'why continue slogging it out in someone else's trenches for minimal perks when you could be building something for yourself?' seems to be the resounding motto of hospo staff post-covid.
This past year has presented so many opportunities to overworked, undervalued talents: many of whom have dreamed of having their own places for years but have only just been granted the space, freedom and time to turn those fantasies into reality.
Now that people are doing it for themselves and killing it, we're not sure the industry is ever going to be the same again. And that could be a very good thing indeed.
Let the Bada Bings and the Lazy Tony's of Manchester run things, we say. They've already been doing it for long enough.