Eats
Iron Maiden star surprises fans by pouring pints in Stockport after sold-out Manchester show
There were tears, cheers, and even a marriage proposal.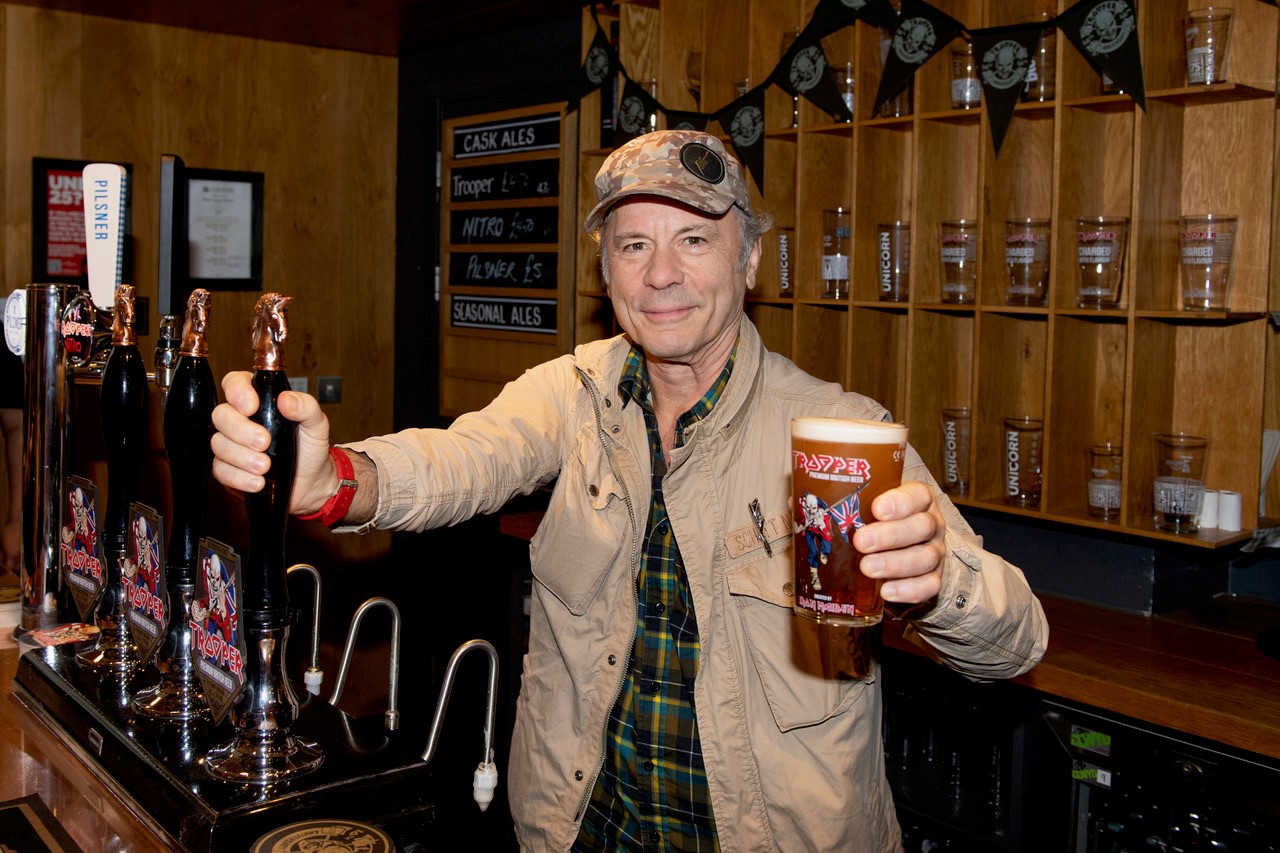 Iron Maiden's frontman gave fans quite a surprise this weekend after he finished a sell-out gig in Manchester, only to turn up at a Stockport brewery and start pouring pints from behind the bar.
Following the band's sold-out show at Manchester's AO Arena, heavy metal star Bruce Dickinson made the journey over to Stockport brewery Robinson's to celebrate his other passion: beer.
Turning up on Saturday afternoon, he surprised 100 hardcore Iron Maiden fans with a hand-pulled pint of Trooper – his band's internationally renowned beer, named after the Iron Maiden hit of the same name.
Images show Dickinson getting stuck in as he poured off pints of the amber-coloured cask ale to a cheering crowd, many of whom had flown in from around the world to be there.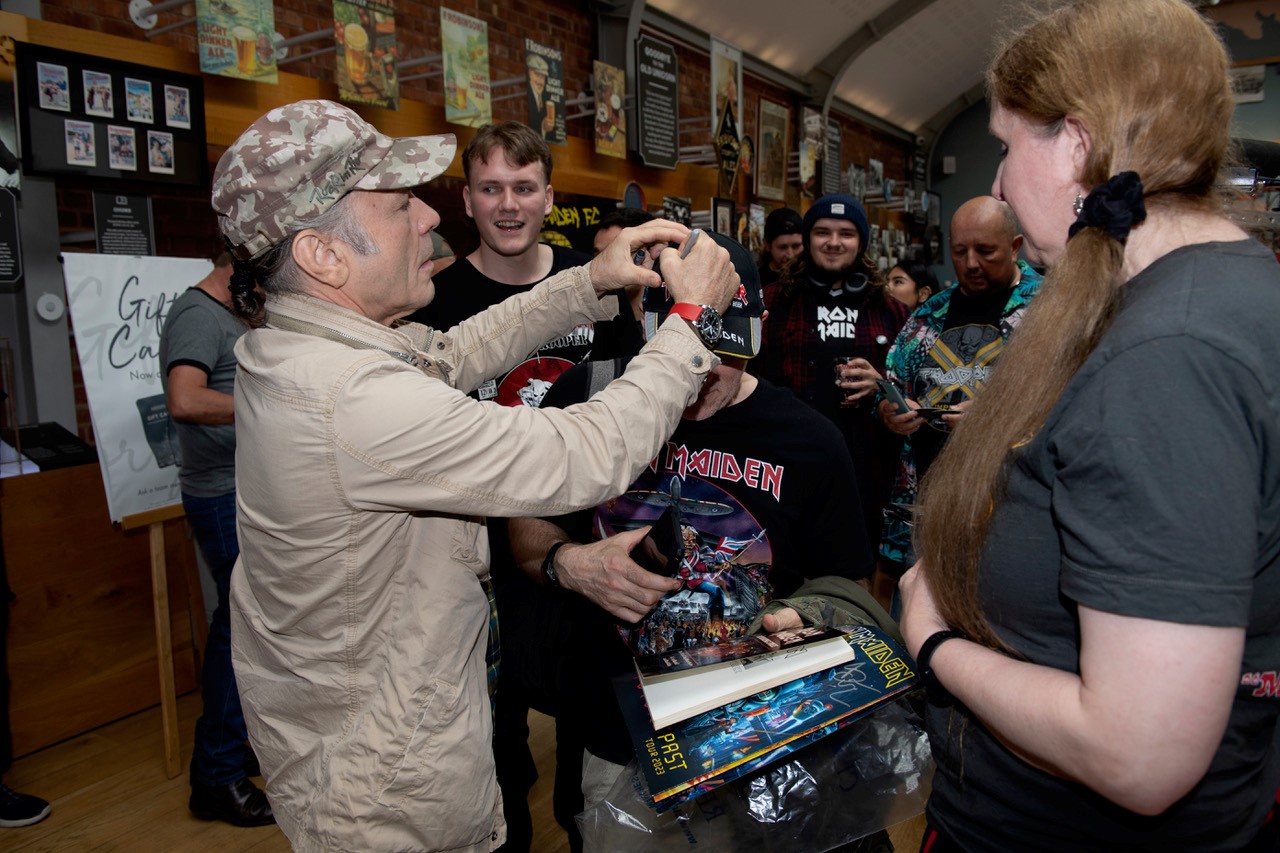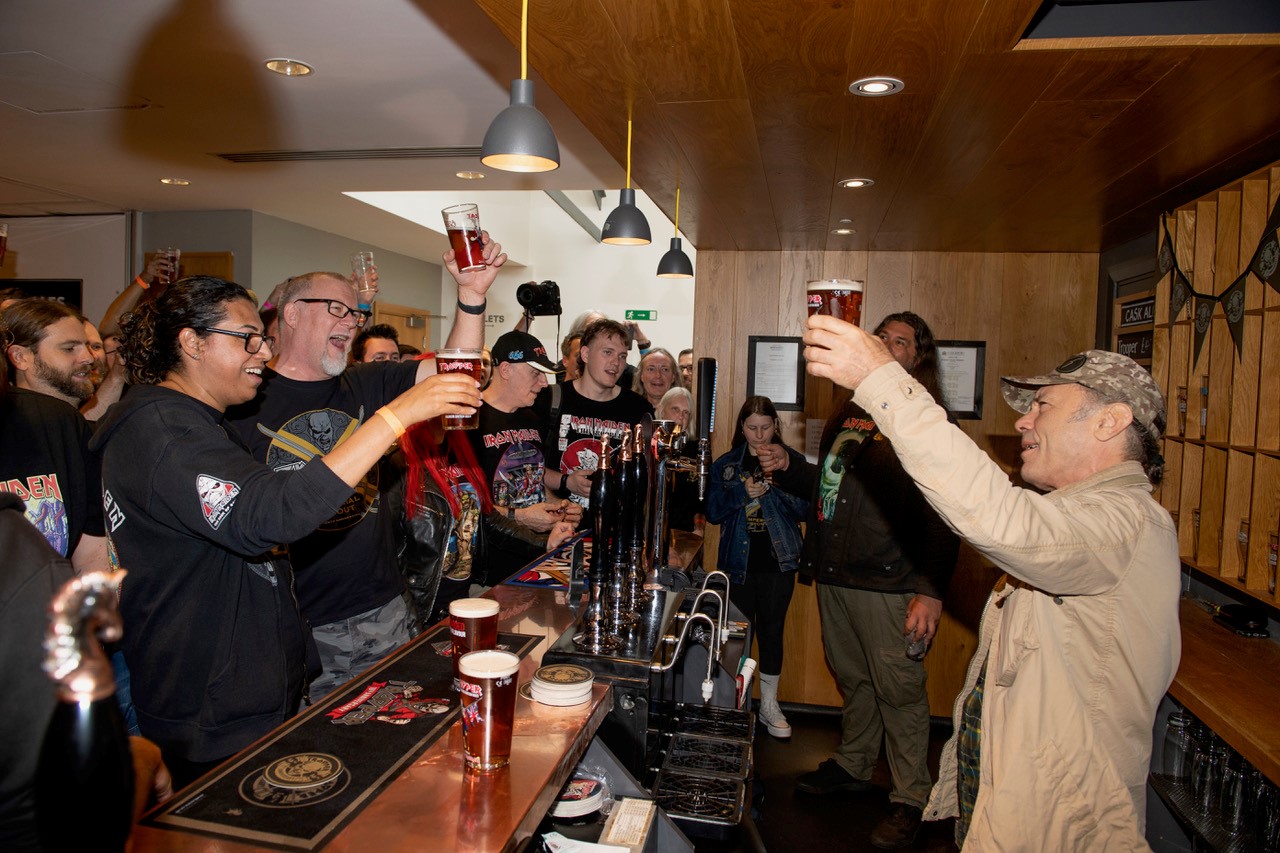 Fans were overwhelmed with the opportunity to enjoy a pint pulled by their idol, and one couple from Italy even got engaged at the event.
On receiving their pint, one fan said rapturously: "I don't want to drink this ever, it's too special."

Whilst a group of Trooper fans who had travelled to Manchester from Mexico said it was "of the best days of their lives."
Read more: The new restaurants and bars opening in Manchester this month | July 2023
Marco, who'd travelled to the event from Naples with his girlfriend, went all out thought and cemented the momentous occasion with a marriage proposal.
When chatting to afterwards, he said "I will remember this day for the rest of my life".
The surprise party took place to celebrate 10 years of the iconic collaboration, marking the sale of over 33 million pints of Trooper in over fifty countries around the globe.
Speaking after the event, Bruce said: "It's always great to be in Manchester and what a fantastic reception our fans gave us here!
"It was extra special to be at the brewery to enjoy a pint or two of Trooper with our competition winners. Cheers everyone!"
Read more: Manchester's Stock Market Grill restaurant announces shock closure after three months
The event took place during Iron Maiden's The Future Past Tour which is underway until October and involves almost 40 performances throughout Europe and North America
Featured image – John McMurtrie