Eats
The new restaurants and bars opening in Manchester this month | July 2023
Think Manchester's biggest beer garden, a new Malaysian restaurant in Chinatown, a drive-through Greggs in Bolton and lots more.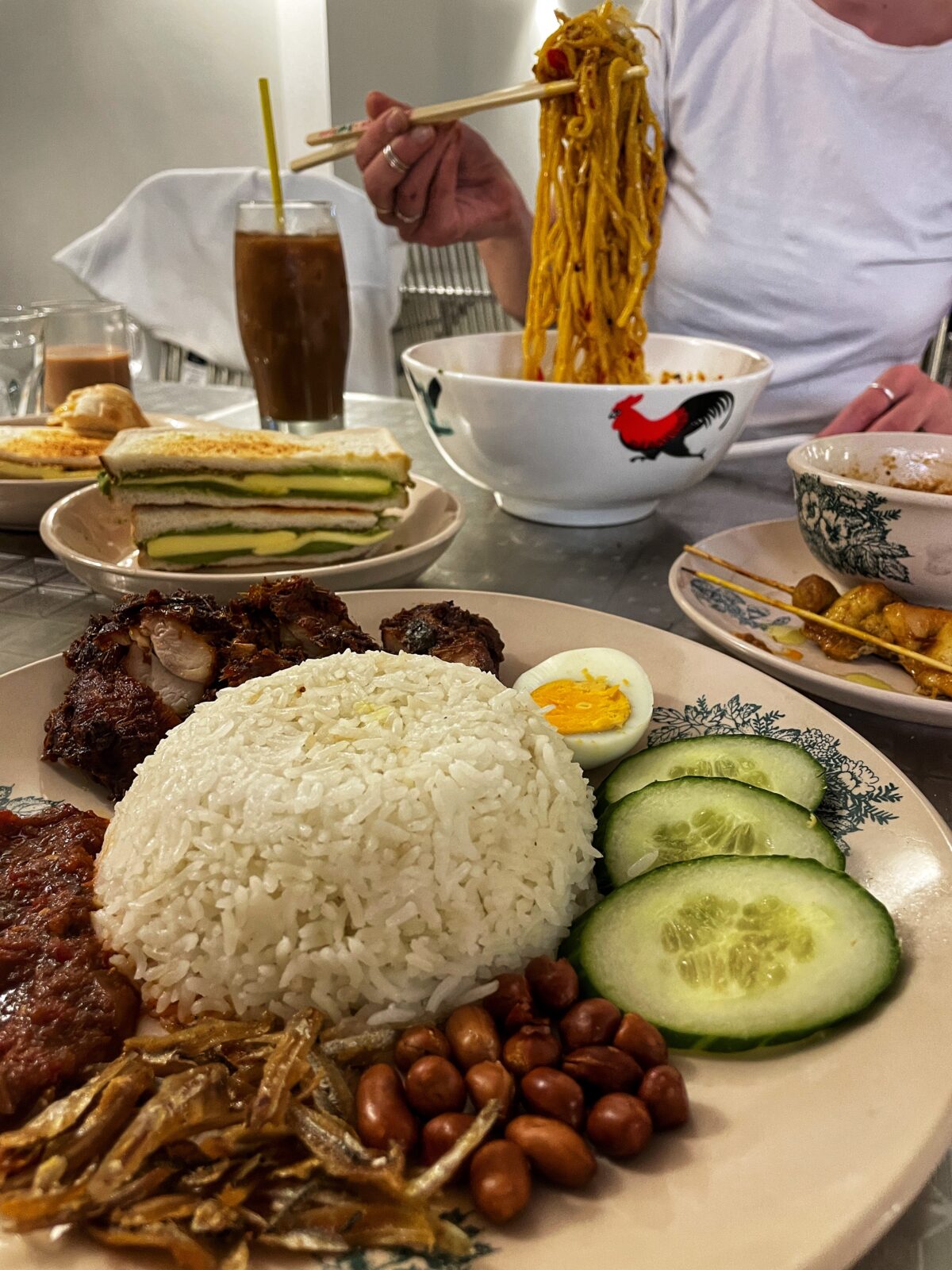 Another month, another list of new bar and restaurant openings – and what a list it is.
With summer now in full swing and al fresco drinking and dining in full flow, it feels right that a new venue boasting Manchester's biggest beer garden opens this month – with a rum bar boasting a whopping 64 different frozen daiquiri combinations, no less.
There is more to check out, too, with new Malaysian restaurant Kaya providing a melting pot of flavours on Chinatown's Faulkner Street, and Altrincham food hall Chi Yip providing the Trafford market town with everything from traditional roast meats to bubble teas.
Add to that a new city centre wine shop and bar, a sun trap Northern Quarter bar with even more outdoor seating, new drive-throughs in Bolton for Greggs and Burger King, and a new restaurant in Prestwich from lockdown sandwich dealers San San, and we're confident there's a lot ot get excited about this month.
Keep reading to find out where to put on your list this July.
Half Dozen Other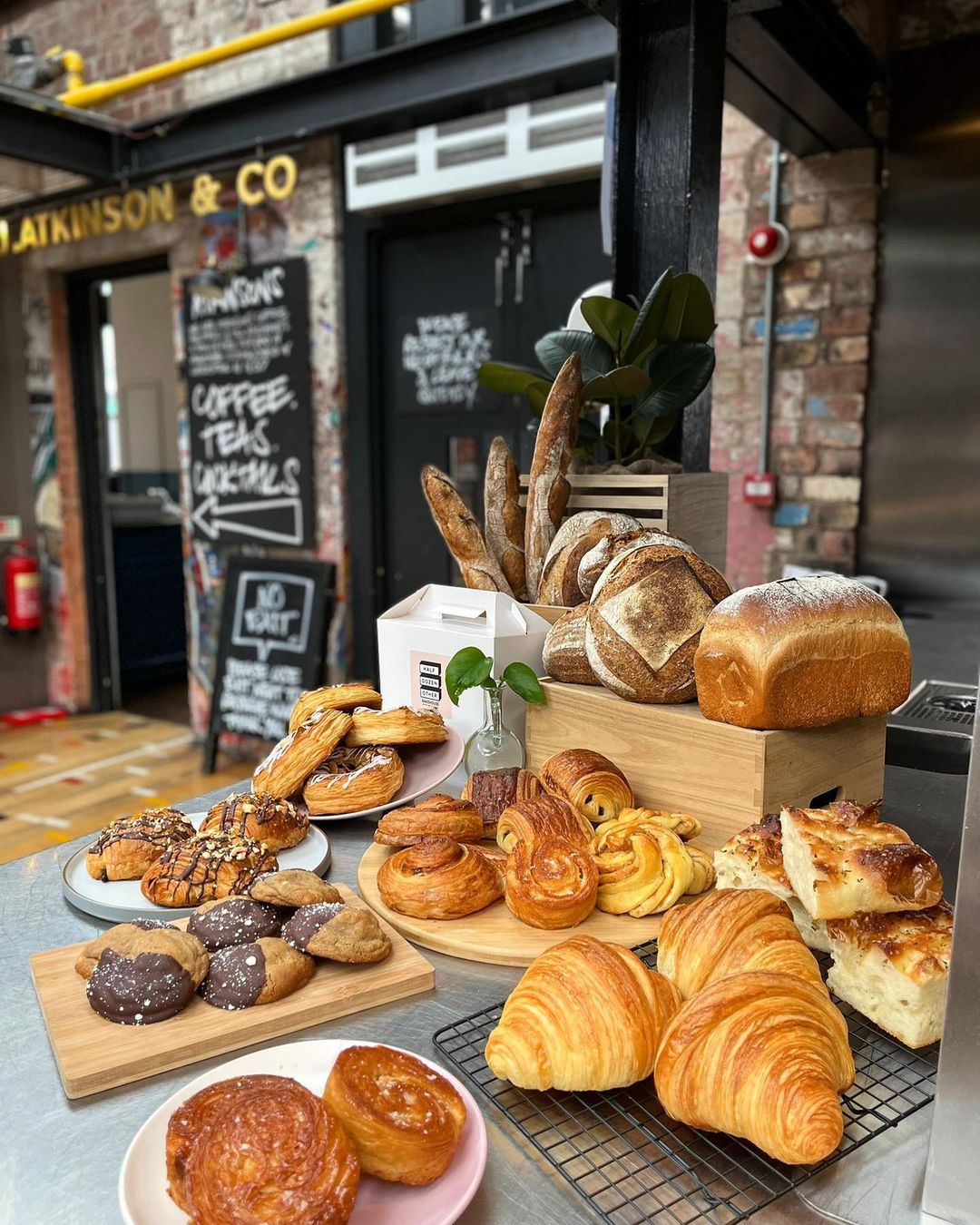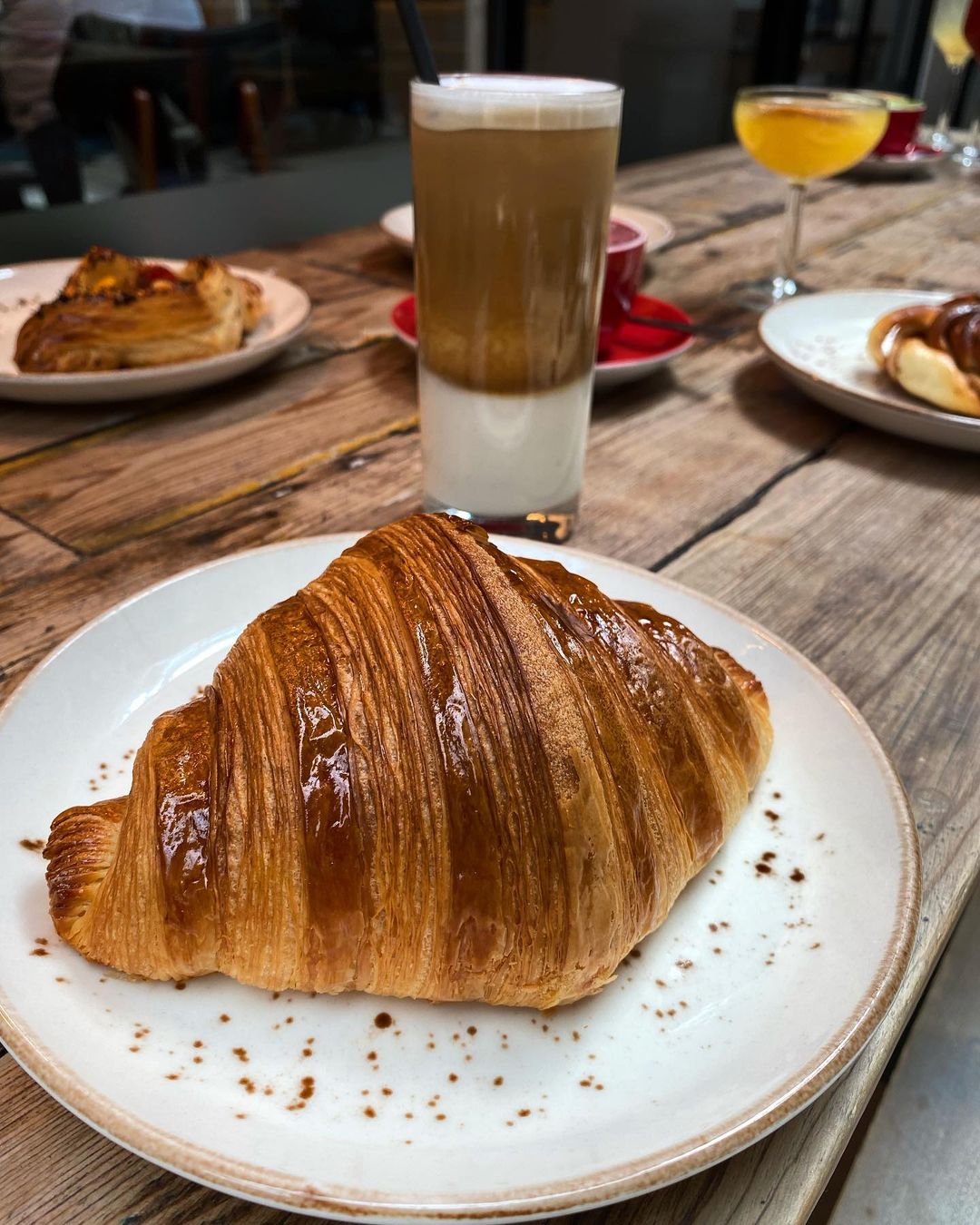 This new bakery in Manchester's Green Quarter comes from the team behind popular city centre brunch spot Pot Kettle Black.
The team here has been quietly making some of the best viennoiserie, bread and (our personal favourite) pretzel buns in Manchester for years.
Last year it took its first step into the limelight when it moved into the Northern Quarter food hall Mackie Mayor, replacing Wolfstreet Coffee with a fresh menu of bakes, French toast and savoury croissants.
Now, the team is preparing to open its first ever customer-facing store – meaning that before long fans will be able to pick up their treats to enjoy at home.
TBC
Bunsik, Piccadilly Gardens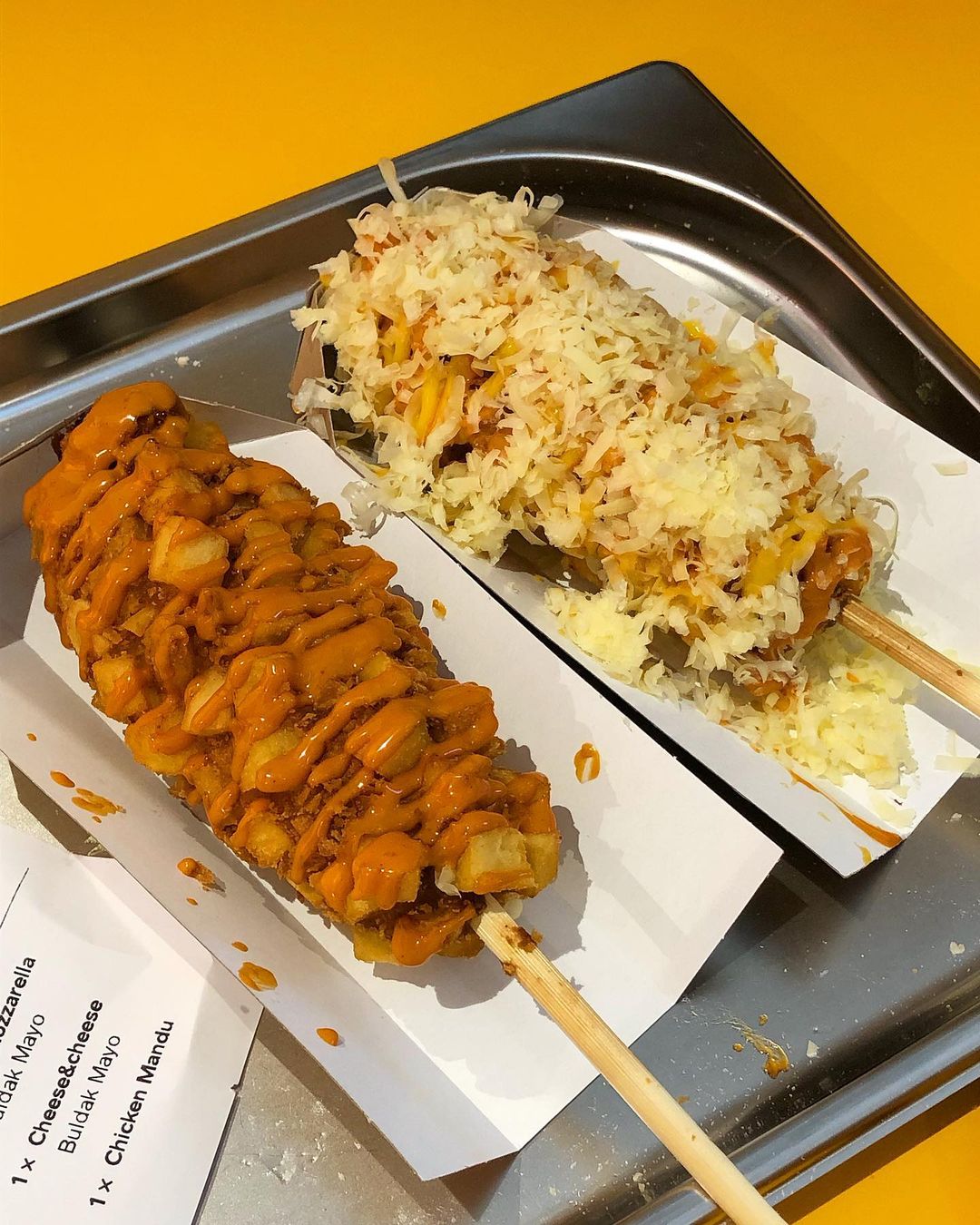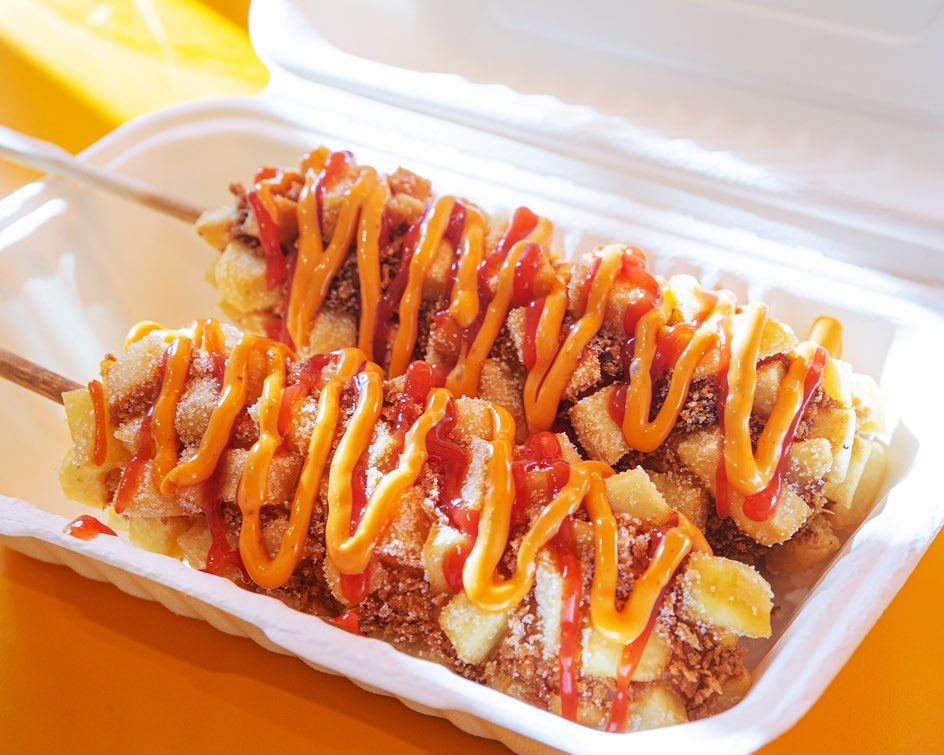 London's viral Korean corn dog restaurant Bunsik has revealed it is heading to Manchester, with a new site set to open this month.
The new opening will mark the first northern venture for the hit eatery, which already has three popular London branches in Chinatown, Embankment and Camden.
Having already become iconic for their £4 corn dogs in the capital, the team is now making moves north with their first outpost in Manchester – promising to offer an even wider selection of its infamous corndogs when it opens its doors here.
7 July
Chi Yip Food Hall, Altrincham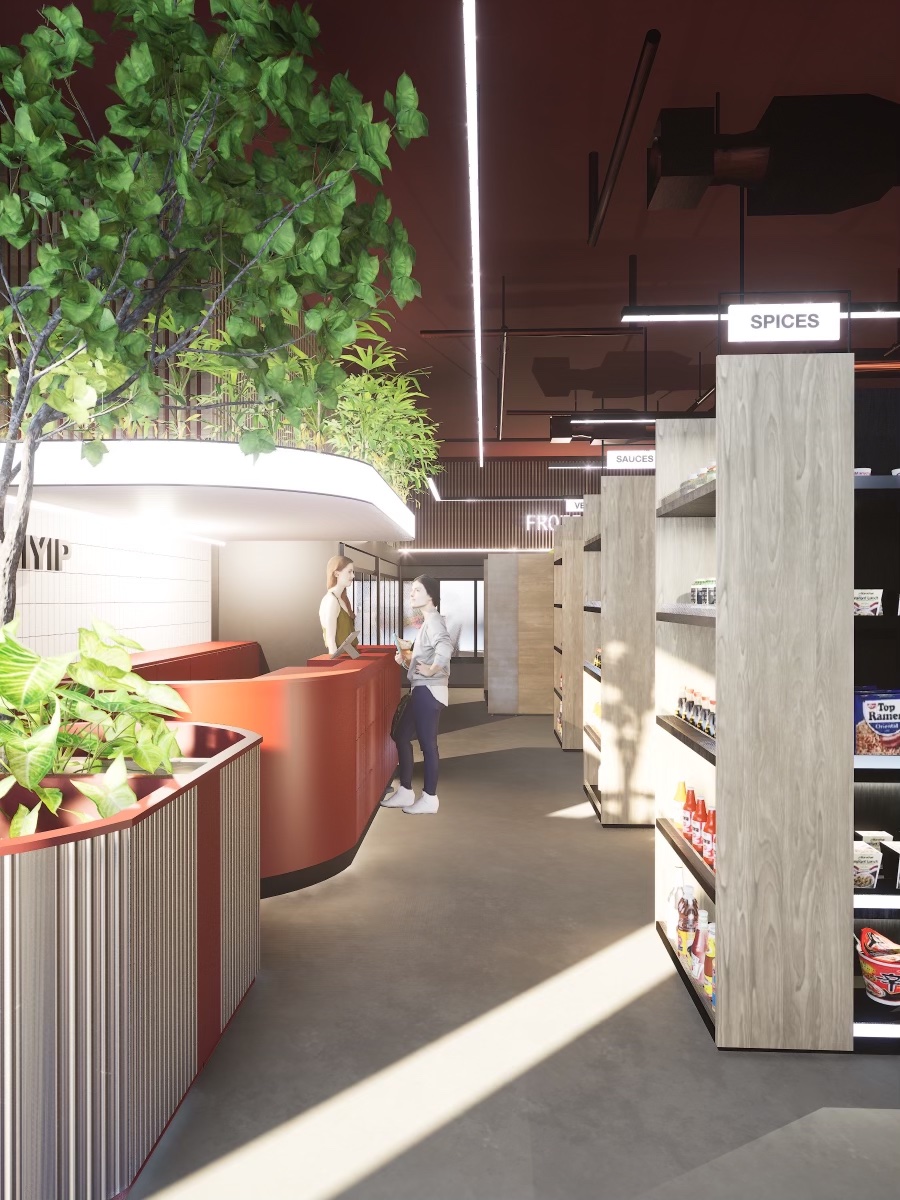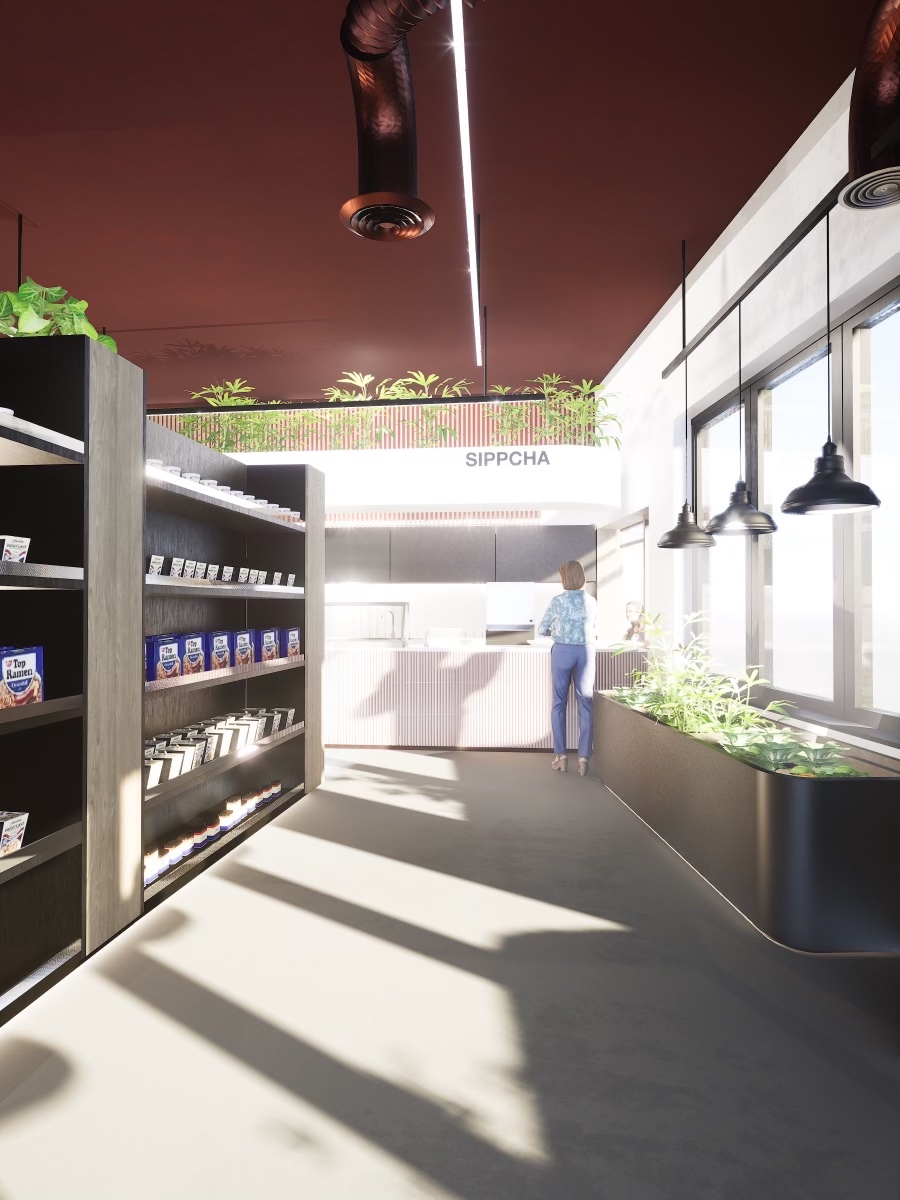 This new pan Asian food hall has just opened in Altrincham selling everything from traditional roast meats to bubble teas.
Offering a mixture of different Chinese, Korean and Japanese items, Chiyip boasts a roast meat and bakery counter offering a variety of Chinese baos and roast meats, like roast pork, roast crispy pork and roast duck.
Open now
Kaya, Chinatown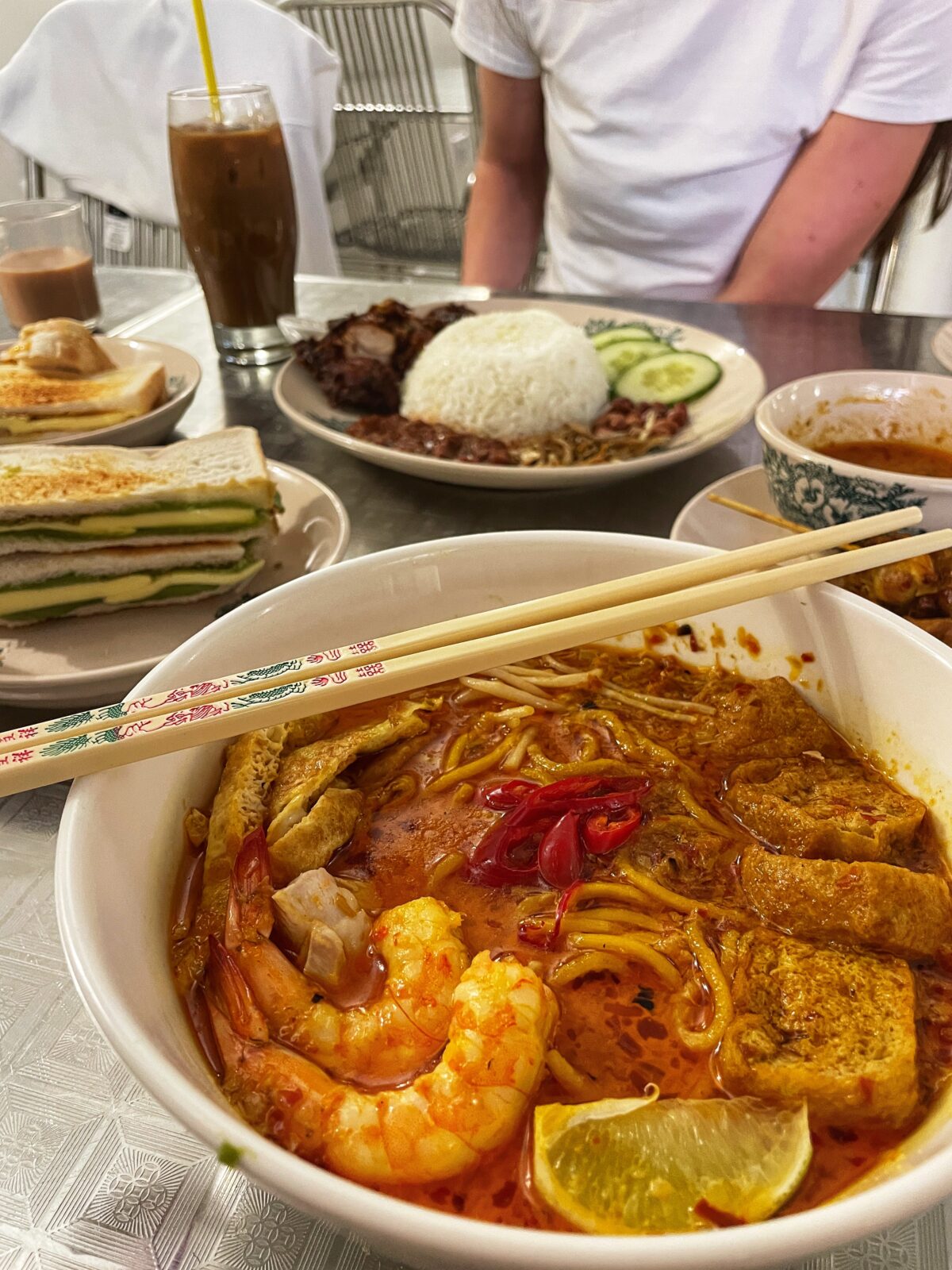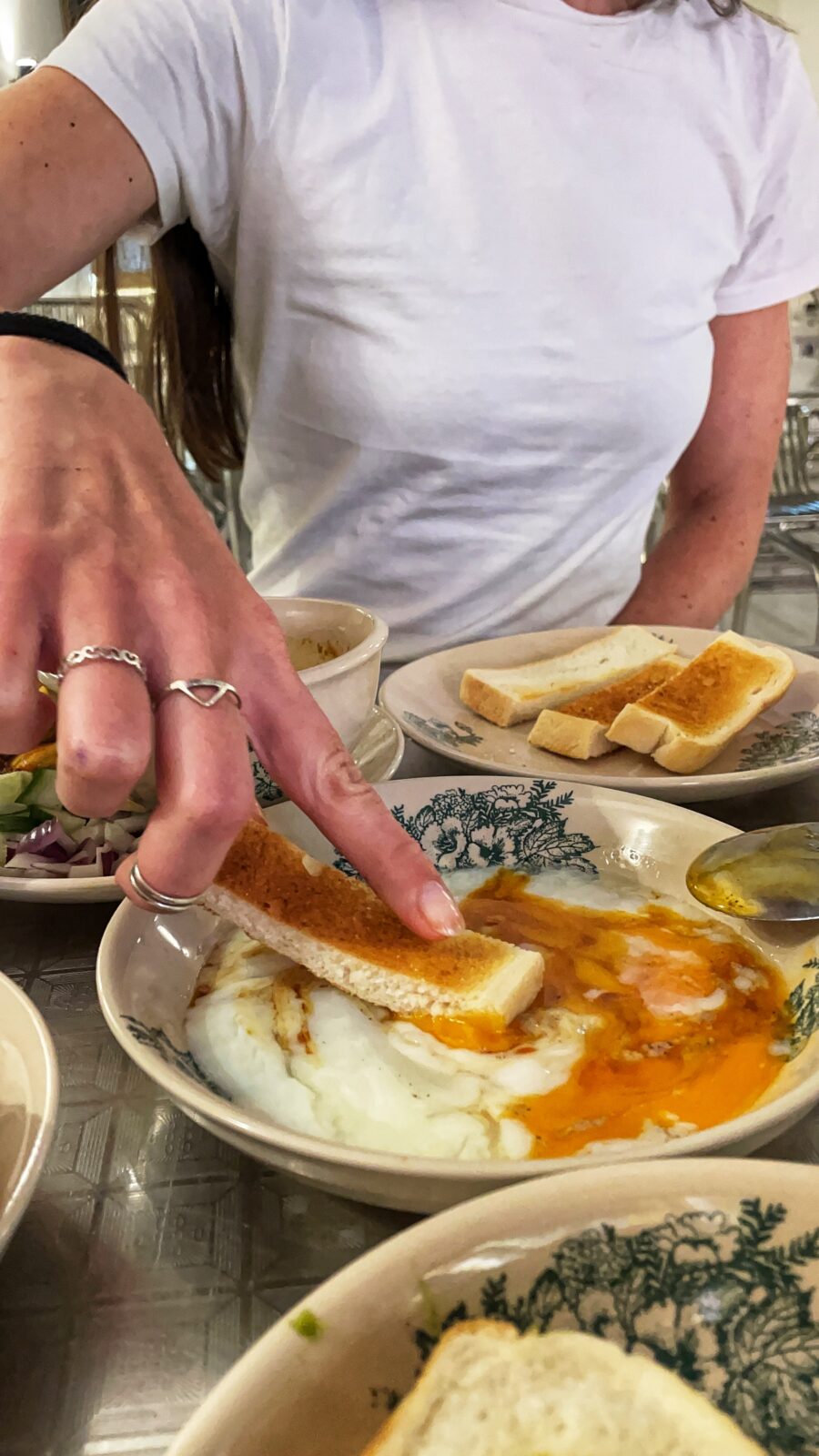 This new Malaysian restaurant in Chinatown offers a kaleidoscope of flavors, with rice and noodle dishes like Nasi Lemak and Curry Laksa offered alongside traditional favourites kaya jam, toast and Kopitiam half-boiled eggs.
There is also an extensive drinks menu here, with cups of koi and kagal available as well as specialty cups of malty Milo dinosaur (aka Milo tabur) and homemade barley.
Open now
Canteena
Steakhouse Canteena opens inside the recently closed Sale Foodhall site as the building takes on a new identity this July.
The new Canteena Bar and Grill will specialise in Irish Dexter and Brazilian steak, with plenty more ranging from carpaccio and duck curry to veggie and vegan-friendly dishes also on offer.
Diecast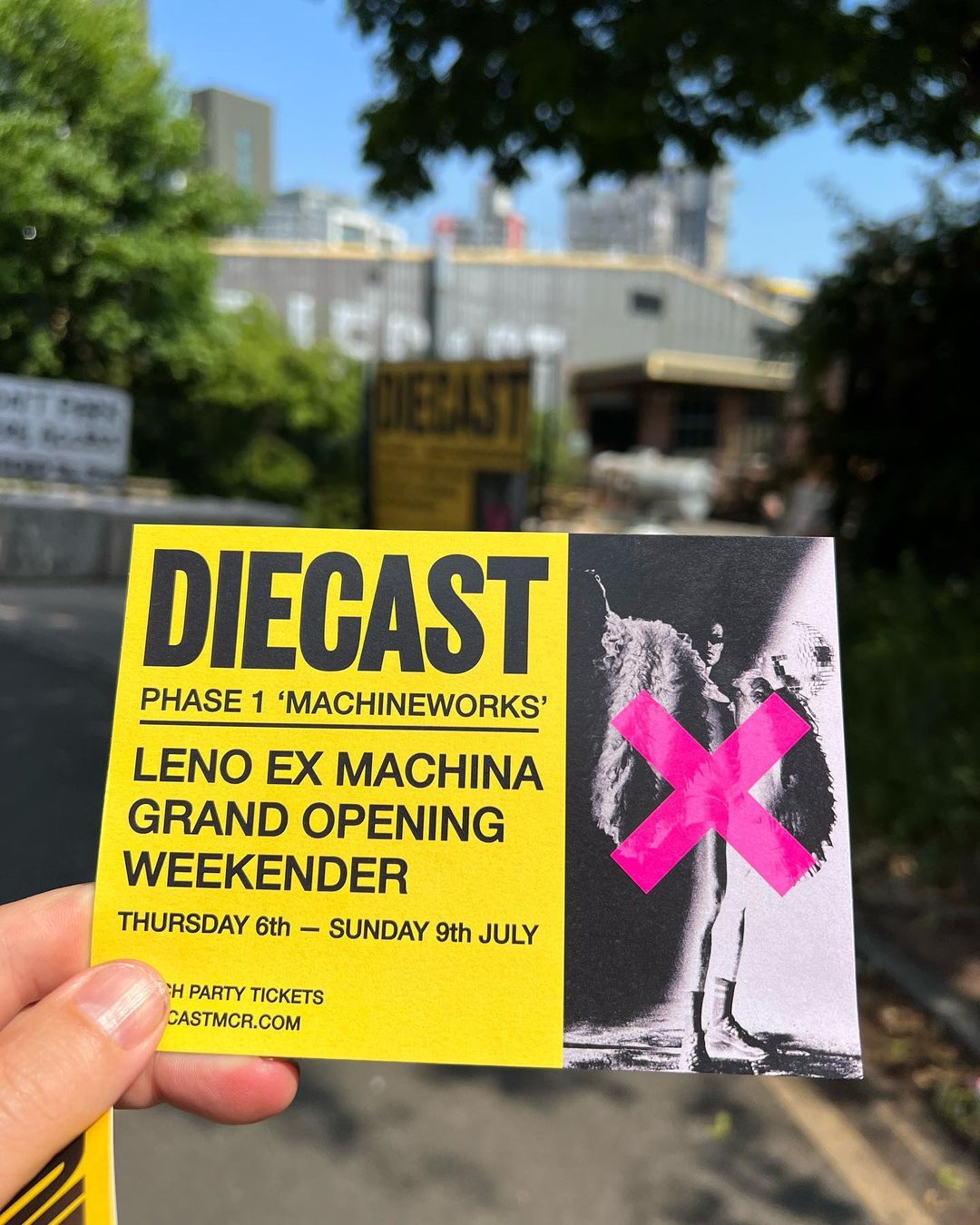 This huge new venue comes from the team behind Ramona and The Firehouse, promising the city's biggest beer garden, a giant open warehouse kitchen and an epic rum bar serving 64 different frozen daiquiri combinations alongside classics and other drinks.
Situated between Ducie St and Store St, food-wise expect pizzas, zesty Italian small plates, wood-fired piadino and Leno burgers.
Elsewhere, party goers can marvel at Galleria – an immersive vertical stage party performance inside the venue where a network of vertical stages, stairways and platforms will create 'one of the biggest immersive, art house, dance parties the city has ever seen.'
6 July
Taco Joint, Urmston
Well, it looks like there are even more new openings for Urmston after two new eateries arrived in June. This time, it's The Taco Joint's turn to make a splash.
Serving up Mexican treats like birria loaded fries, chunky burritos and crunchy short rib birria tacos with consomme on the side for dipping, the team will be based at the side of the Nags Head Pub starting from Saturday 8 July
8 July
Rack Sandwiches, Sale
Stockport's favourite sandwich shop arrives in Sale this month, as the team expands its reach with a second site hidden just off the High Street in a former barbershop.
Serving up all its sandwich favourites as well as a brand new brunch menu, think breakfast butties, brunch plates and grilled cheeses, plus sides of mini salt and pepper hash browns and streaky bacon croquettes.
Open now
We Can Be Gyros at YES
This new arrival sees hearty Greek gyros with silly names like 'Karen from Accounts' and 'Live Lamb Love' take centre stage at Manchester bar and music venue YES.
Moving into the space formerly occupied by vegan favourite Donner Summer, gluten-free wraps are available as are tasty vegetarian and vegan options. Loaded plates, breadless alternatives, fries and a glut of homemade sauces also feature.
Open now
The Pearl, Prestwich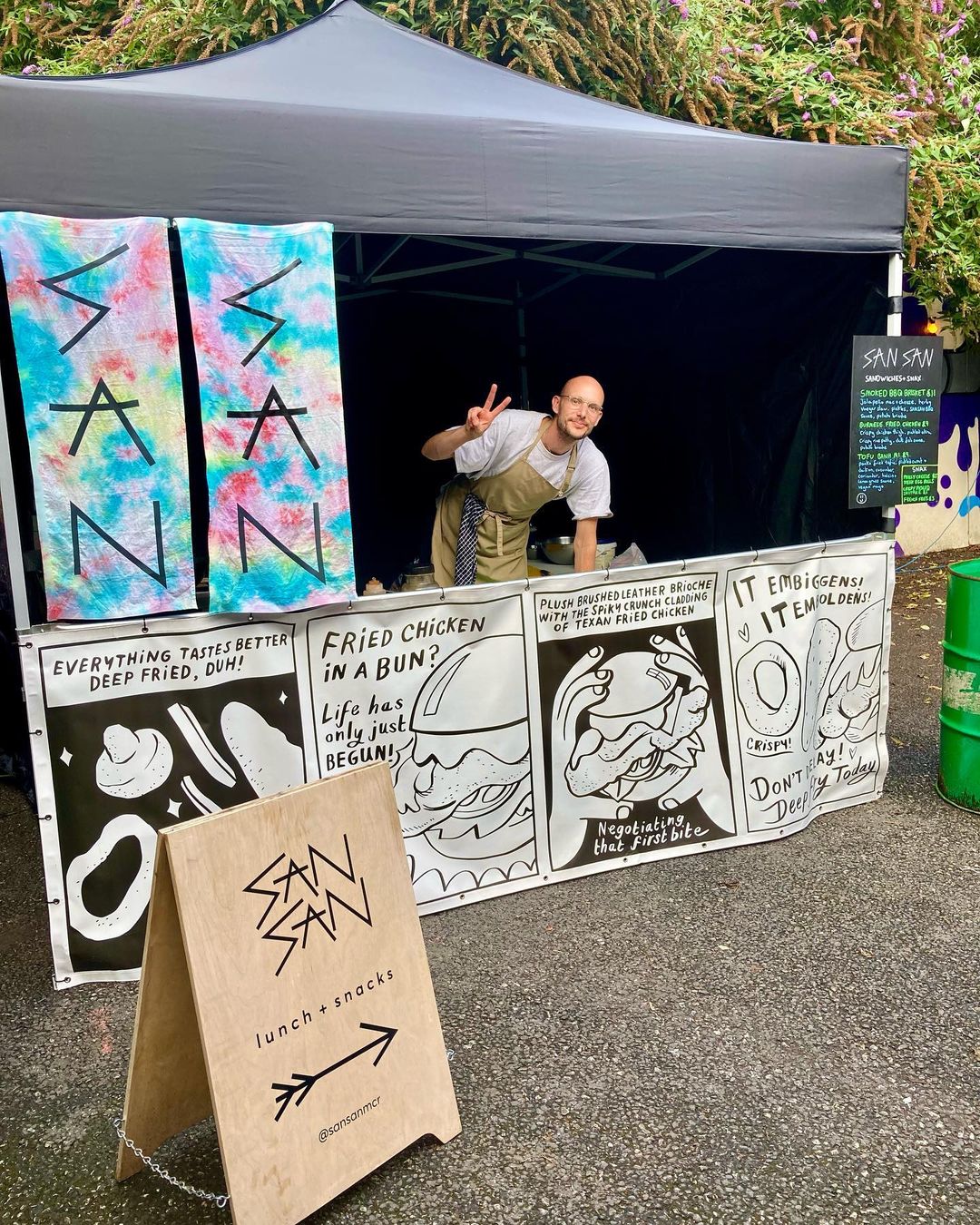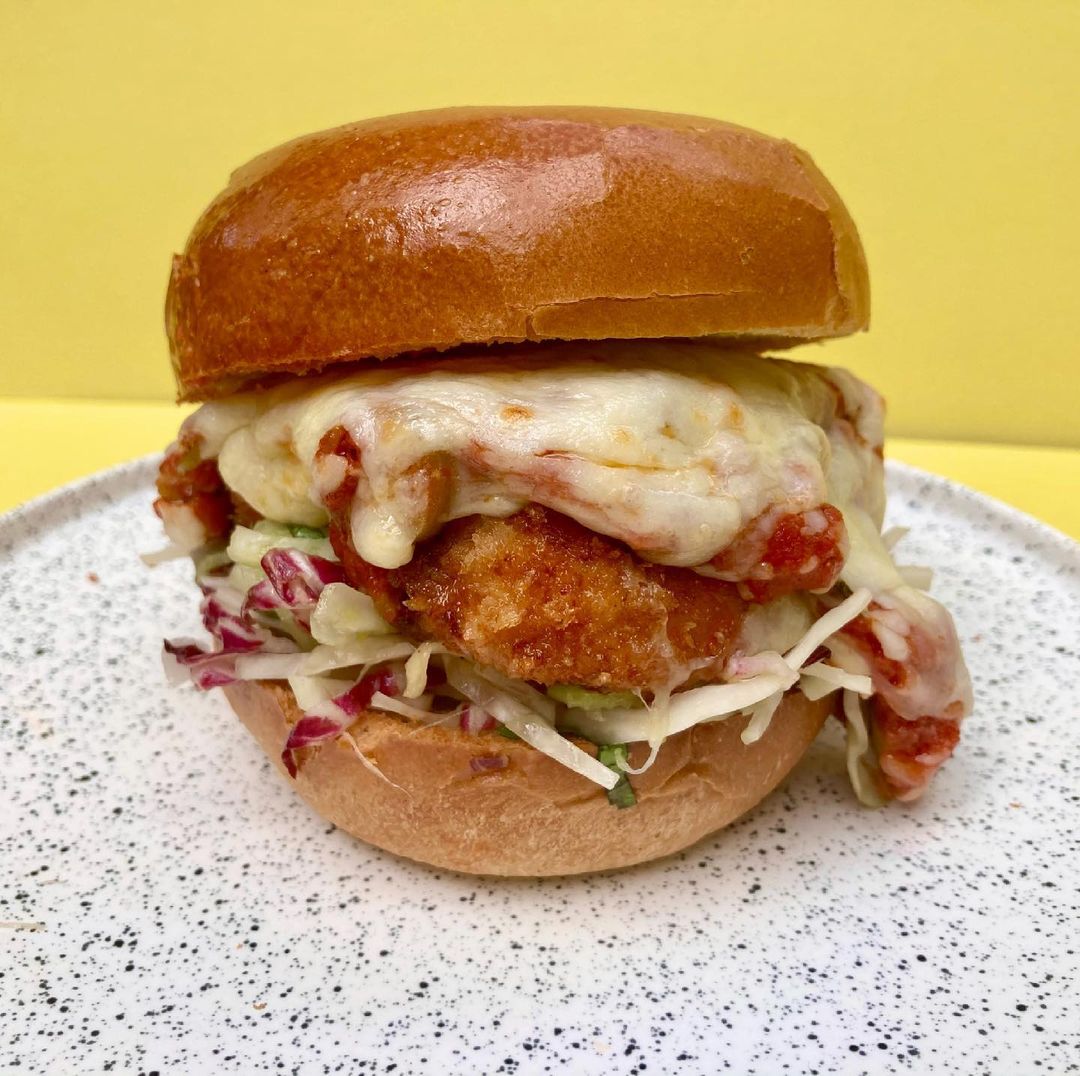 This new neighbourhood restaurant comes from the same team behind Prestwich lockdown success story Sansan.
Having earnt their stripes dishing out smashing sandos during the pandemic, they're now moving on to pastures new with the launch of The Pearl on Bury New Road this month.
TBC
Pray Tell
This new cocktail bar in Sale comes from the brains behind the excellent Riddles in Altrincham, aka Beth Ellison, and Paul Rooney of the market town's famous football bar, Libero.
Natural wine and locally-sourced craft beers will be plentiful in number, as well as cocktails embracing the more Italian, bitter end of the spectrum like negronis, spritzes and aperitivos.
TBC
Est Restaurant, Trafford Centre
Trafford Centre favourite Est reopens after closing for its first makeover in nearly 20 years.
A longtime staple of guests at the shopping centre, it is known for serving up rustic pizzas, classic pastas, vibrant salads and regional grill dishes.
Open now
West Beverley
Brought to Altrincham by the couple behind the popular coffee shop California Coffee and Wine, this Beverly Hills-themed cafe, restaurant and bar is serving up the American dream on a platter.
With white picket fencing, statement wallpaper and bright pink walls, it's offering a slice of sunshine in rainy Manchester serving from brunch to supper.
4 July
Drive through Greggs and Burger King, Bolton
Diners in Bolton will receive two new drive-thru restaurants, meaning that locals will soon be able to enjoy their favourite sausage rolls and whopper meals without having to get out of their cars.
Whilst an opening date has not yet been confirmed developers have hinted it won't be too long now.
Read more: Restaurant manager surprises homeless outreach group with huge stack of free pizzas
Public, Northern Quarter
The latest offering from the team behind Northern Quarter institue Evelyn's, new bar Public will open on Stevenson Square this month.
Sandwiched inbetween The Quarter House and the square's new ice cream parlour, Sweet, it will serve up cocktails designed by the team behind its underground cocktail bar The Daisy alongside plenty of pints for sun-soaked days.
A selection of small bites, noodles and sandos will also be on offer, inspired by the Lower East Side's late night bars and the bustling energy of NYC's Chinatown.
TBC
Juice Box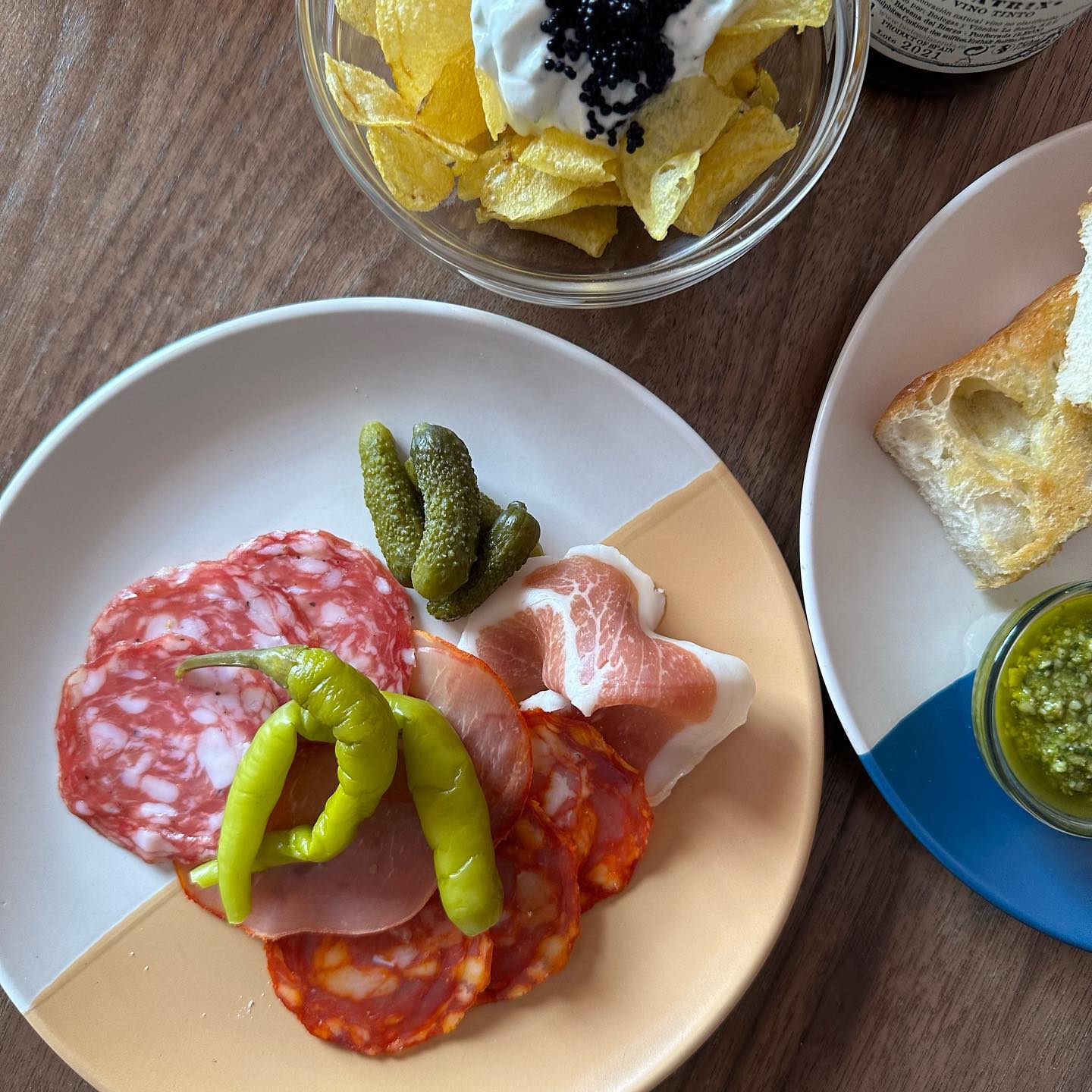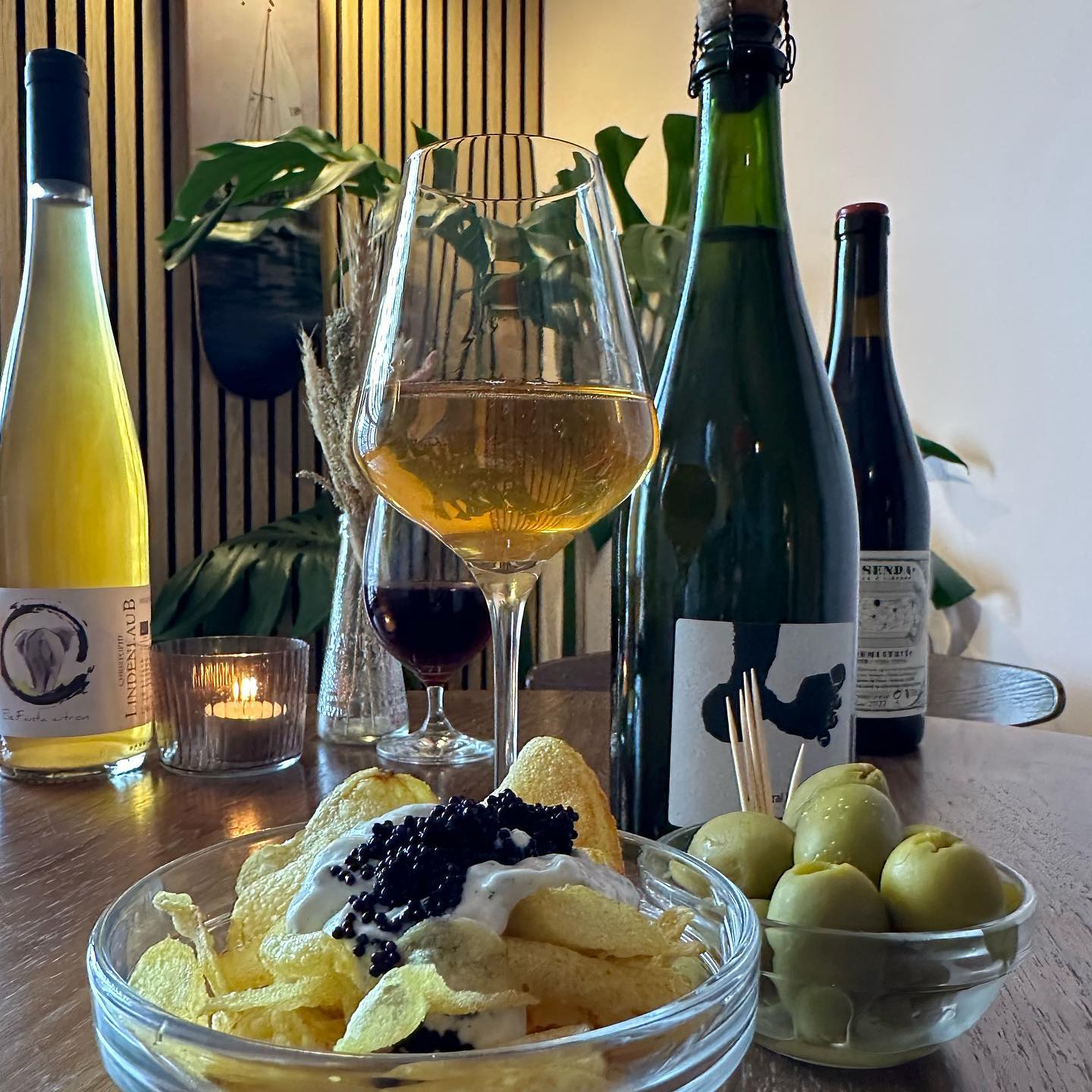 This cool little wine shop and bar has already made a name for itself up on Burton Road, now it's making its way into town with a second site.
Taking over the former Neon Tiger on Bridge Street, expect top-quality wines to drink in or take away plus 'fancy snacks' in the form of caviar-loaded crisps, charcuterie, pickles, Gordal olives and more.
TBC
Noodle Alley
A new opening in Chinatown, this little eatery specialises in Schezuan cuisine with a large focus on noodles – as you might expect from the name.
Open now, you'll also find plump dumplings and steaming bowls of soup, rice dishes and plenty more besides.
The Old Fire Station
A project that has been nearly three years in the making, this month Salford's old fire station officially reopens as a new microbrewery and bakery.
With a range of different beer styles brewed under the moniker Lark Hill Brewery, plus a new brunch menu, wood-fired pizza offering, and all things caffeine provided courtesy of Blossom coffee roasters, there's a lot to look forward to here.
Things to do and try in July
July specials at Maray, Manchester City Centre – This July, Maray is serving up some summery specials that are worth popping in for.
Sample za'atar and lemon chicken partnered with lemon and saffron, created by exec chef Alex Navarro, and the new Maray Blac Negroni from Maray Manchester head bartender Jack Siddal, which sees the bar partner with the Spirit of Manchester Distillery to bring a special take on the white Negroni.
Timberyard at Higher Ground, Manchester City Centre – On 23 July, Higher Ground welcome their friends Timberyard back to Manchester for a special collaborative lunch.
Chefs Joseph Otway and Jimmy Snaps will cook a set sharing menu for £68pp, celebrating the finest summer bounty from Cinderwood Market Garden and Jane's Farm Shop. Wines from Timberyard's cellar will pour throughout the afternoon, as part of a special list put together for the event,
Manchester Craft Beer Festival, Manchester City Centre -The Manchester Craft Beer Festival will take place at Depot Mayfield with three sessions across the weekend, 6pm to 11pm on Friday 21st July, 11.30am to 4.30pm and 6pm to 11pm on Saturday 22nd July 2022.
Tickets are available via https://manchestercraftbeerfestival.com/tickets/ Each ticket includes entry to the festival, festival pours of any beer from any brewer, a full music lineup, access to the people that make the beer themselves and a free beer-tasting glass.
Bloody Mary Sundays at Henry C, Chorlton – On Sunday 2 July Chorlton cocktail bar Henry C will be serving up a new menu of Bloody Marys with a whopping nine variations on the classic, plus seafood snacks such as Fried Prawn Buns with Bang Bang sauce and Smoked Haddock Croquettes as well as classic Cumbrae Oysters with all the trimmings.
Midori Supper Club at Needham Hall, Didsbury – On Wednesday 12 and Thursday 13 July attend an intimate Japanese supper club in Didsbury with seven courses spanning okonomiyaki pancakes, chilled summer ramen and cheese and spring onion dumplings from Midori.
The Daisy bar takeover at Hawksmoor, Deansgate – On Thursday 20 July from 5pm, subterranean NQ drinking den The Daisy take over Hawksmoor's bar with a drinks list showcasing Manchester's best independent suppliers. Wild Spirit gin and Pod's Pea Vodka will feature, as will wines from Nordic Muse and Ad Hoc.
Featured image – The Manc Eats