Eats
Lupo Caffe Italiano – a taste of sunny Rome on a Prestwich industrial estate
A hidden gem, in the most literal sense.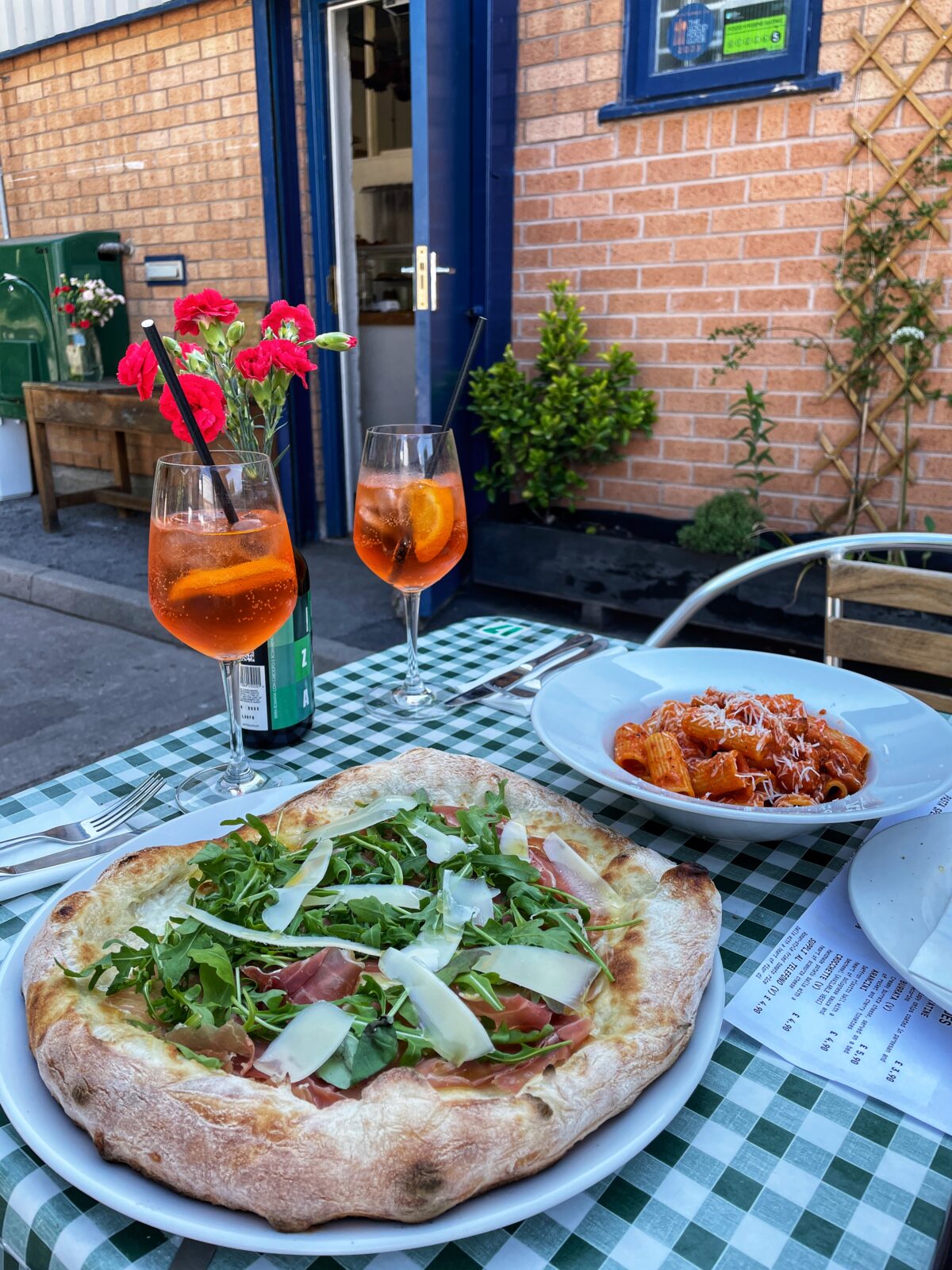 The sun is beating down on you, there's a couple of luminous orange Aperol Spritzes on the checked tablecloth, Italian pop music is trickling out over the speakers and you've got two heaping bowls of pasta on the way.
The setting could easily be a cobbled street in front of the Colosseum in Rome. But it's not. It's an industrial estate in Prestwich.
Caffè Lupo must be one of Greater Manchester's most hidden gems in a very literal sense.
To get here, you have to drive or walk a strange looping circuit around industrial warehouses peddling everything from splashbacks to burglar alarms to grow tents.
One of these warehouses, located in the very furthest yard, looks a little different to the others, festooned with bunches of garlic and dried herbs strung up from the ceiling.
There are shelves full of pasta, sauces and even crisps, a fridge packed with delicious Italian wines and beers, and retro football shirt-inspired merch hanging from the walls.
Its awkward location does nothing to hold back its loyal customers, who repeatedly return for the authentic taste of Rome on offer here.
Lupo is operated by Nico Pasquali, who first ran it as a tiny Italian cafe on Chapel Street in Salford (before all the high-rises appeared), then shifted it over to the odd shiny-commercial-office-land that is Exchange Quay, then took it almost entirely remote to trudge through the pandemic.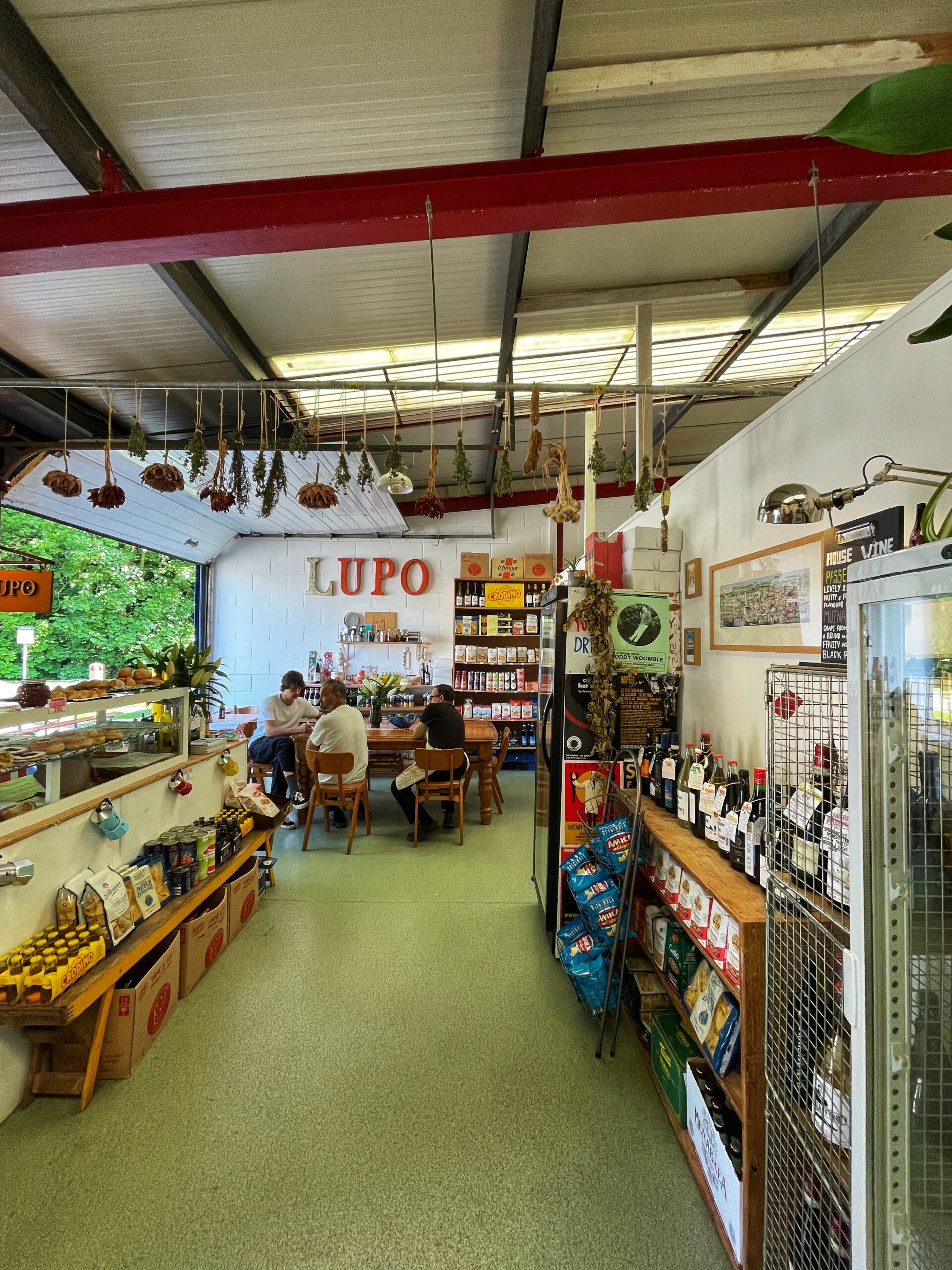 At one point, Caffè Lupo existed mostly on WhatsApp, with customers texting in their orders ready for a doorstep drop on a Friday night.
But now the large-ish commercial unit is its main business, and it's a special one.
You are greeted, always, with a friendly wave, then given the sort of service where you're very gently guided to order all the best things on the menu that day, feeling like you'll personally offend Nico if you order differently and stray from his recommendations. Thankfully it's pretty easy to trust this man.
We kick off with a couple of Aperol spritz, included in Lupo's aperitivo offer, which means they arrive with nibbles. So far, so Italian.
There's a dinky bowl of salted crisps, a tiny calzone each, and a pizzetti with a scrape of tomato sauce on top of a sweet, soft pizza dough.
It's extremely hard for me to see amatriciana on a menu and not order it – so I don't try. One bowl of rigatoni amatriciana for me, and make it cheesy.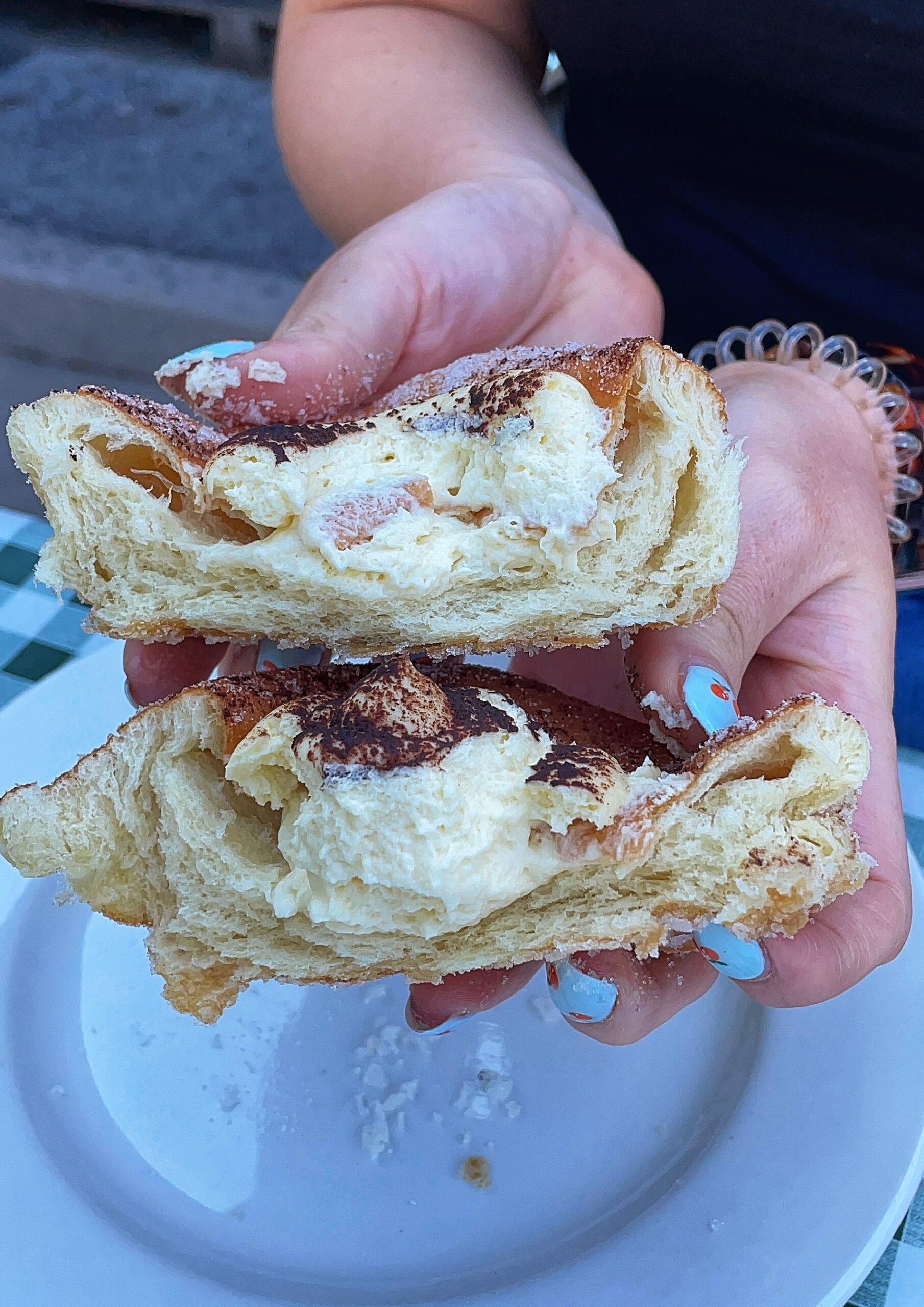 This is a textbook example of the deceptively simple pasta dish. Fatty guanciale cooked right down so that all that delicious pork fat melts into the tomatoes, then it's seasoned with, I presume, several generations of secrets and love from Italian nonnas.
The sweet, salty, meaty sauce is available on a pizza too, which will be top of my list next time I visit.
Across the table it's an order of Roman-style pizza, a white base covered in a mountain of parma ham, rocket, fior di latte mozzarella, and shavings of parmesan.
If you can come to Lupo and walk away without ordering something sweet from the counter, you're a stronger person than me.
They're famed for their doughnuts (rightly), with bouncy dough filled with flavours including pistachio cream, lemon, and homemade jams.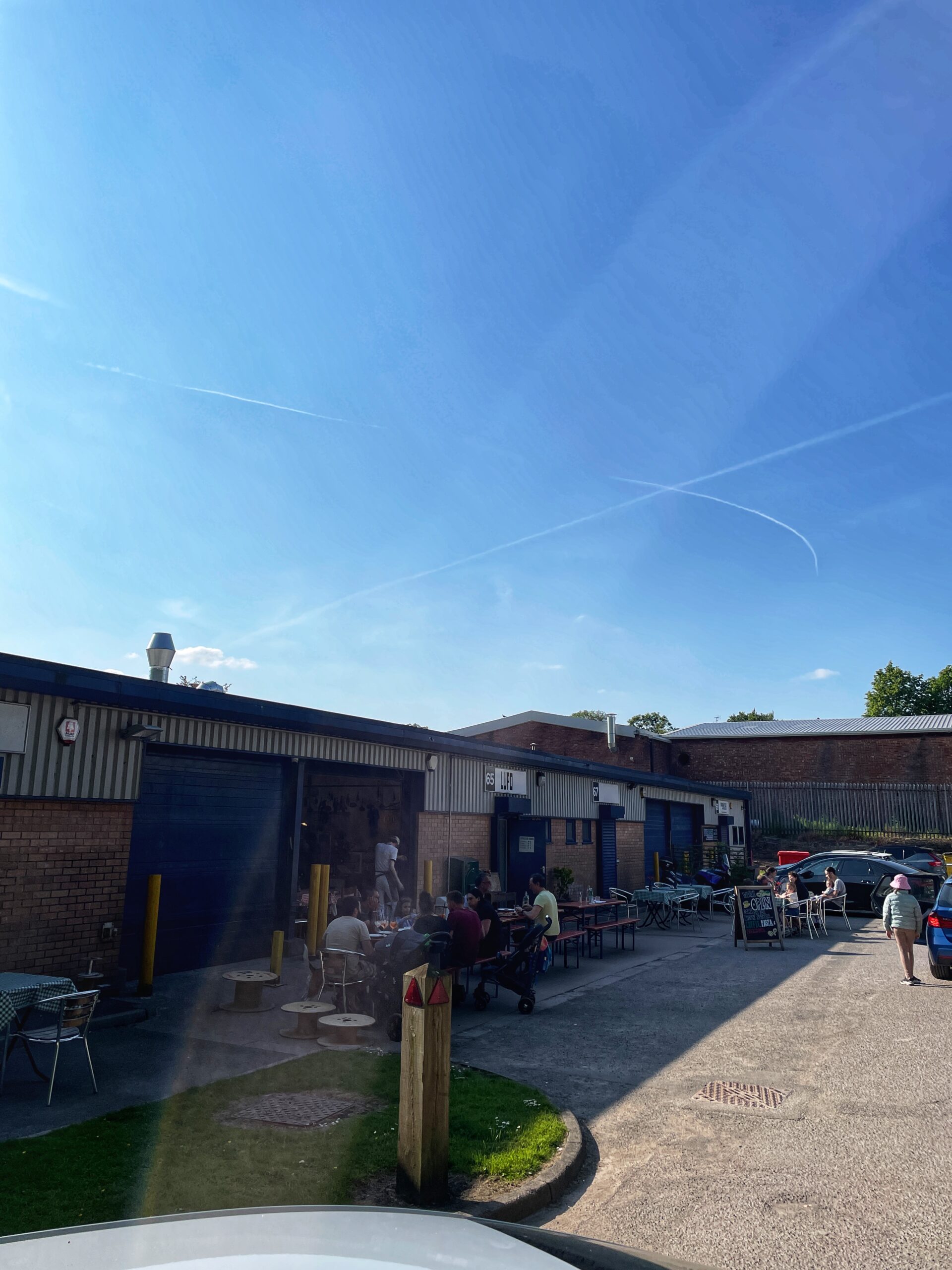 Also displayed in neat rows are fruit tarts with a glossy glaze, towering cream cakes in neat layers, and puff pastry cannoncini.
But Nico is adamant, absolutely adamant, that we order a slice of his mille feuille. It's a sell-out, he says. We're lucky he even has some in stock, he tells us. Who are we to argue?
And if you've made it this far, just stop reading right now, get in the damn car and go get yourself a slice before it sells out again.
Layers of lighter-than-air homemade pastry are sandwiched together with delicately sweet cream, and it's good enough to bring a tear to your eye.
We leave with a doughnut in a box too, so that we at least have a snack if we get completely lost finding our way back out of the industrial estate.
As we head into summer, I'm fully expecting Lupo's popularity to grow and grow, thanks to its huge outside dining space.
Long may it continue.
You can find out more about Lupo here.
Read more
Featured image: The Manc Group