Eats
This supper club by a top Manchester chef supports the homeless, one meal at a time
It's been called one of the best restaurants in Manchester, and goes out of its way to help people in need - despite being somewhat homeless itself.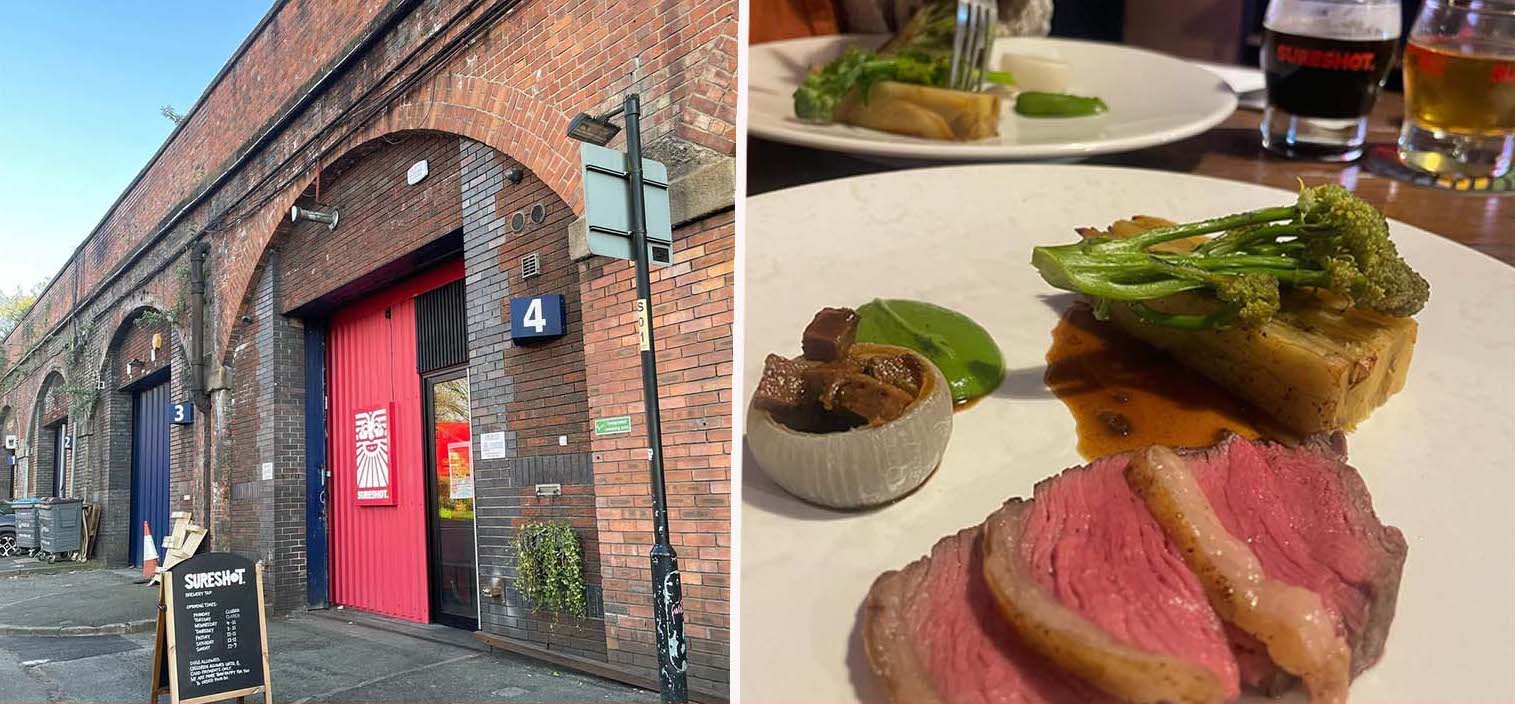 I eat a lot of dinners in and around Manchester, it's a (brilliant) perk of the job. Still, I have never, ever licked my plate whilst out in public before. My mother would kill me.
After one visit to Our Place though, the supper club that goes out of its way to help local people in need despite being homeless itself, that all went out of the window. Sometimes, rules just have to be broken – especially when the food is this good.
Founded by top Manchester chef Iain Thomas and his business partner David O'Connor, the pop-up dinner series is best described as a 'roaming' kitchen with events held at different locations around the city.
Managing to be both exceedingly unpretentious and lip-smackingly moreish at once, as well as gaining serious kudos for the work it does with homeless people in the city through its partnership with local charity Only A Pavement Away, there's a lot to praise here.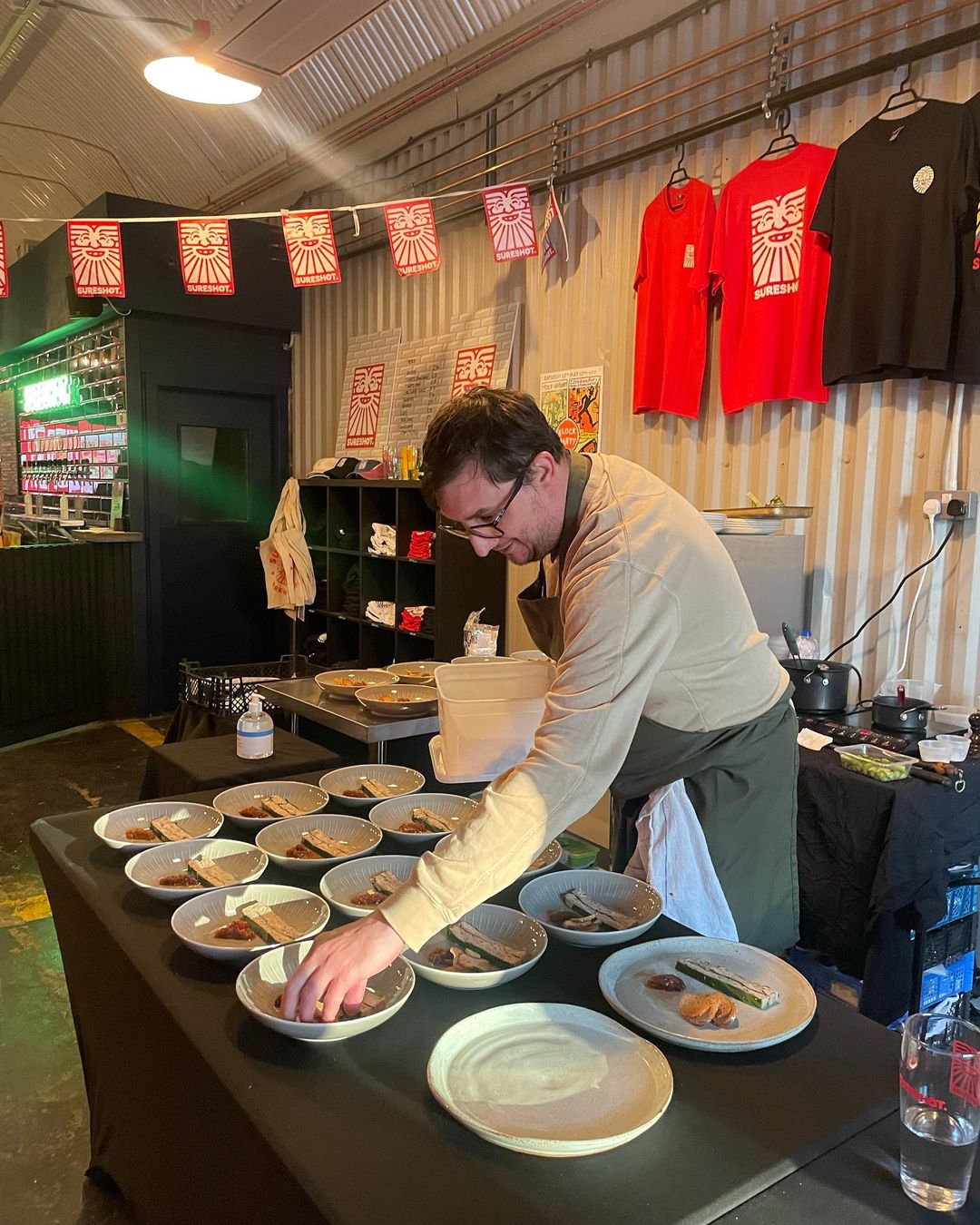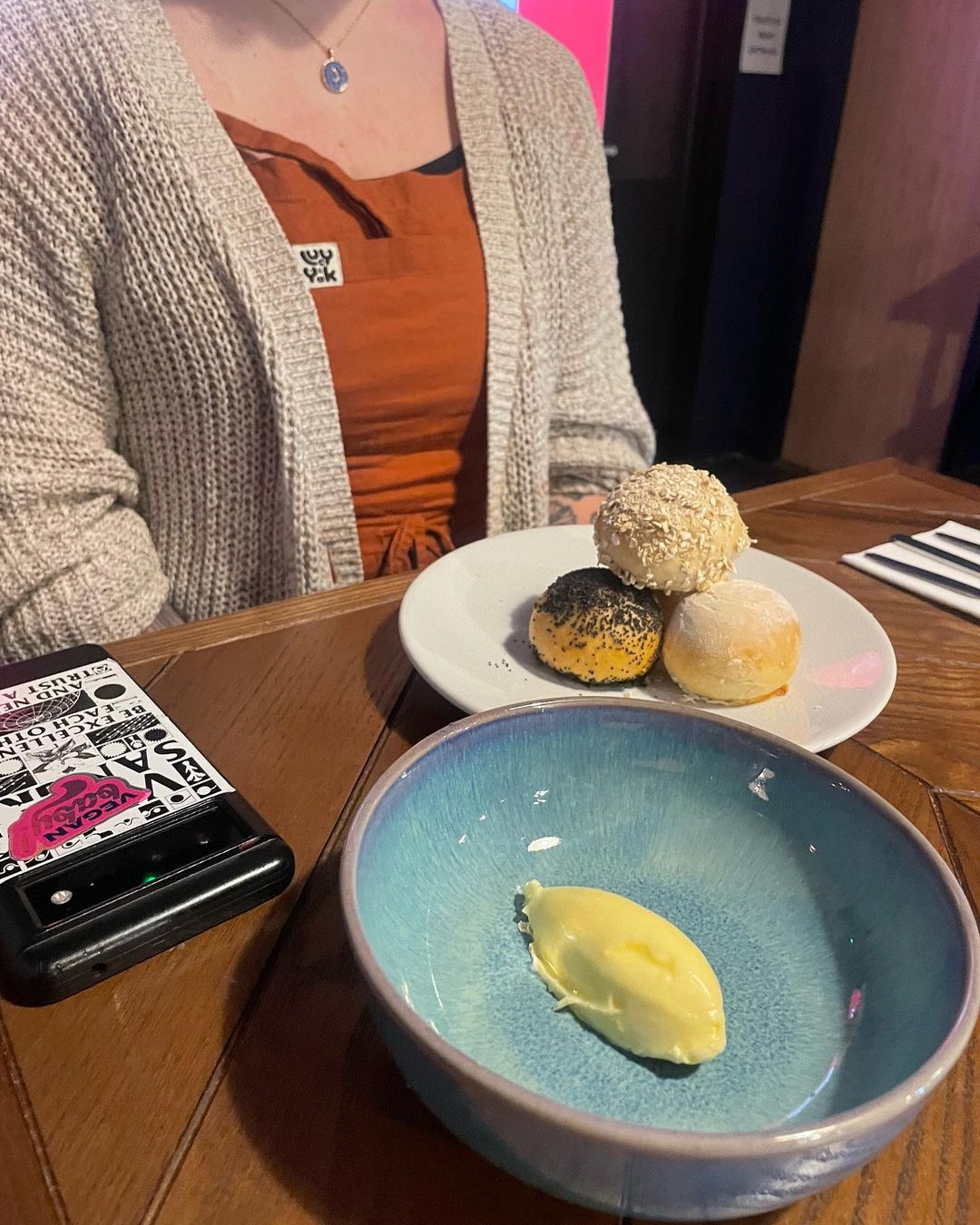 Serving up local, seasonal, and sustainable food, much of it grown and harvested by Hattersley-born chef Iain on his Stockport allotment, when I visit Our Place their supper club is being hosted in a working brewery behind Manchester Piccadilly train station.
Sureshot, I'm told, stepped in last minute and 'saved the day' after their original host was forced to pull out. After one glance at the beer menu, which features some of the silliest beer names I've ever come across ('Small Man's Wetsuit', 'Hot Fudge Carward', and '18 Free Personalised Fridge Magnets' anyone?), I'm grateful, both for the laughs and the hospitality.
Read more: Gordon Ramsay is bringing his Michelin-starred restaurant Lucky Cat to Manchester
The brewery's long tables are perfect for encouraging the sort of friendly communal dining that Our Place champions, and as the courses start to fly out – warm bread rolls with whey fat butter inspired by after-school teas growing up, followed by corn-fed confit chicken with onion tops and Iain's SK14 allotment chutney – a relaxed buzz spreads through the room.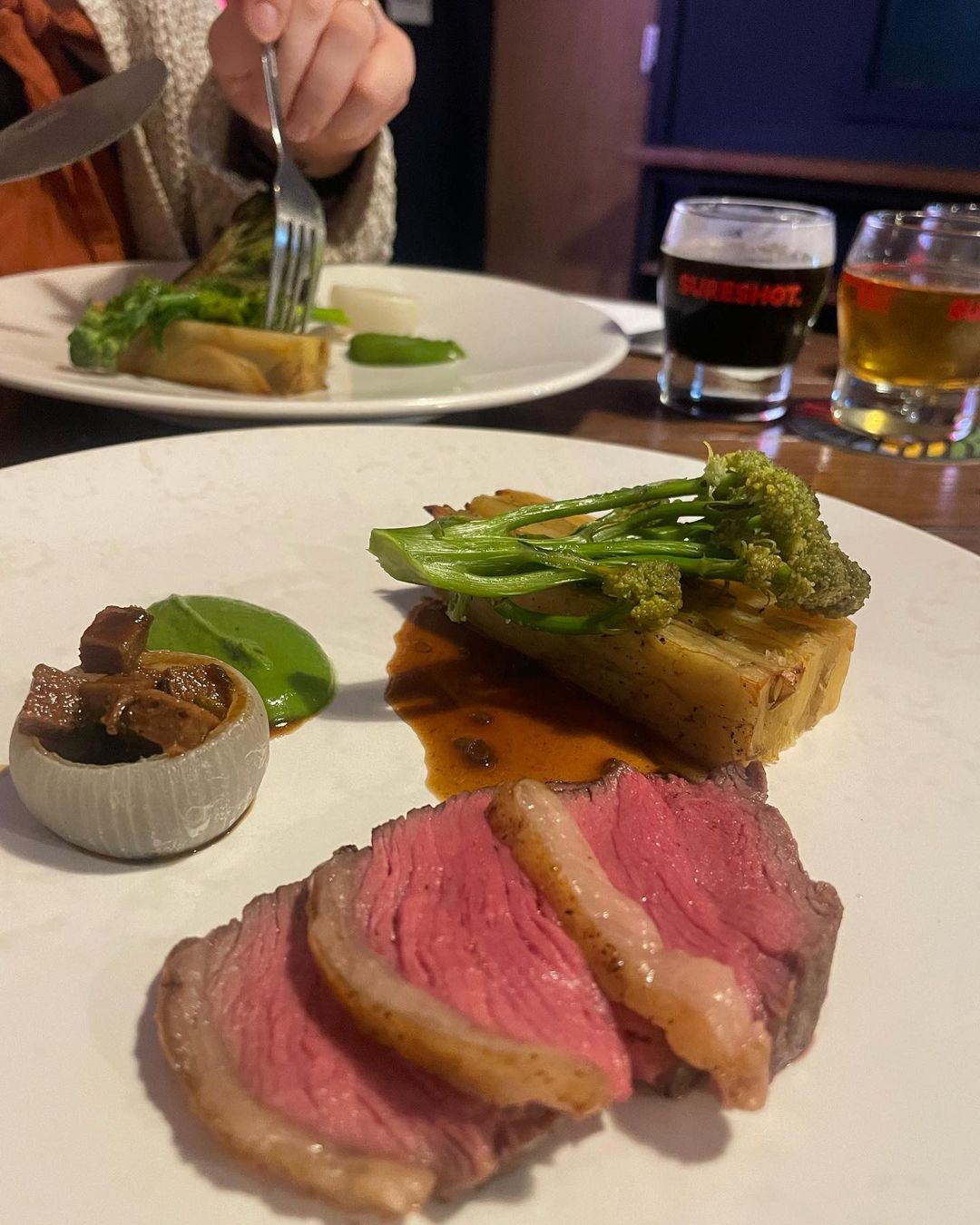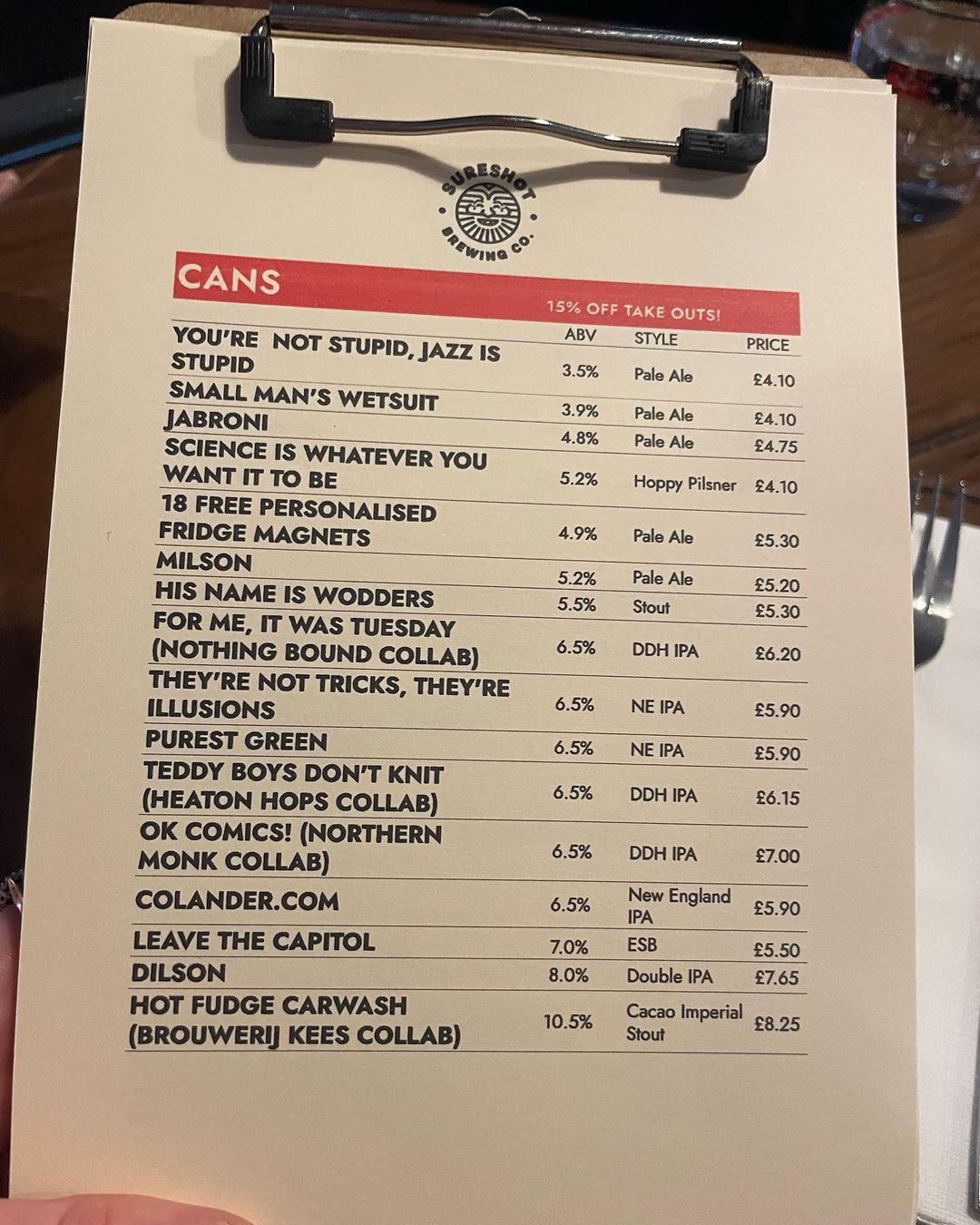 David, formerly head of Sales and Marketing at Jay Rayner favourite The Alan, is on serving duties and explains each dish as it lands on the table in front of us.
His warm, unpretentious manner sets the tone for the night, with jokes about growing up with busy parents – one a bin man, one a nurse – who he insists would regularly dish up warm bread and butter under the guise of 'cooking'.
The dinner itself is a feat of hearty nostalgia, centered around great produce and topped up with little homely tidbits such as these.
Read more: An affordable build-your-own Chinese noodle bar is opening in Manchester
Masterminded by Iain, a chef with an intimidating CV (you've likely tried his food at Ancoats' gastro pub reborn the Edinburgh Castle, The Alan, or maybe back in the day at The Establishment on King Street, now home to Rosso), each plate is more delicious than the last.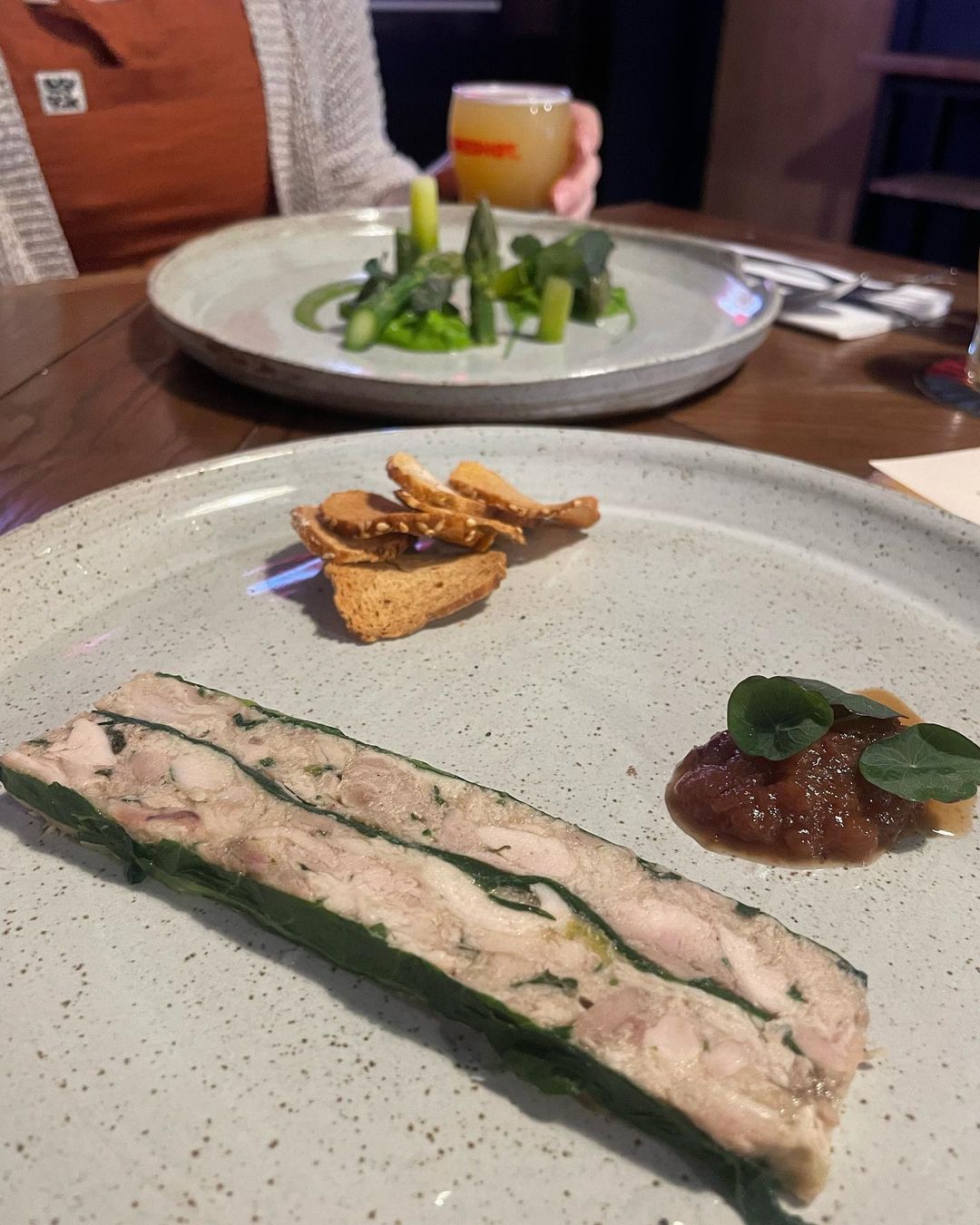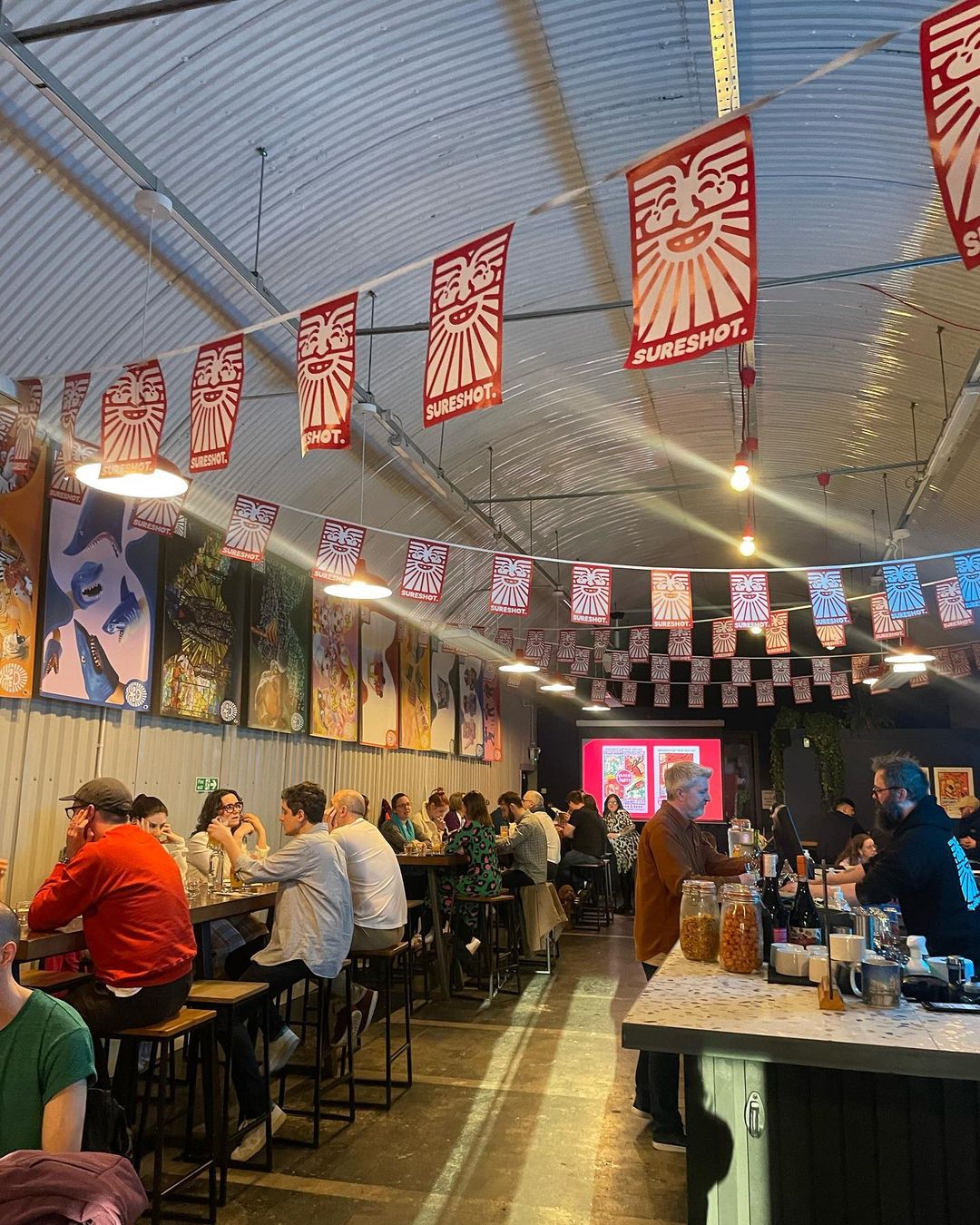 For mains, we dig into Littlewoods Butchers beef rump with boulangerie potatoes, onion tops from Iain's allotment, and a wild garlic and purple sprouting puree. An ox tongue beef sauce, rich and comforting, is the final temptation for my loss of table manners – and, honestly, I've no regrets.
Finishing things off with a warming bowl of 'Nana Betty's' rhubarb and custard and a poetry reading from Manchester's own Chubby Northerner, aka 'the pub poet', aka Tom Stocks, it's one of the most enjoyable evenings I've had out in a while, made even better knowing that £5 from each ticket goes to support local people in need.
Read more: The UK's biggest taco and tequila festival is coming to Manchester
Having been homeless since its inception, for the next three months Our Place will be hosting events on selected Friday nights inside Manchester Art Gallery as part of a new partnership.
The date for their first dinner at the gallery will be Friday 26 May, with tickets priced at £45 and vegetarian and vegan options available for non-meat eaters. To find out more, visit Our Place on Instagram here.
Featured image – The Manc Eats