Eats
Massive queues form for opening day of Manchester's d*ck waffle cafe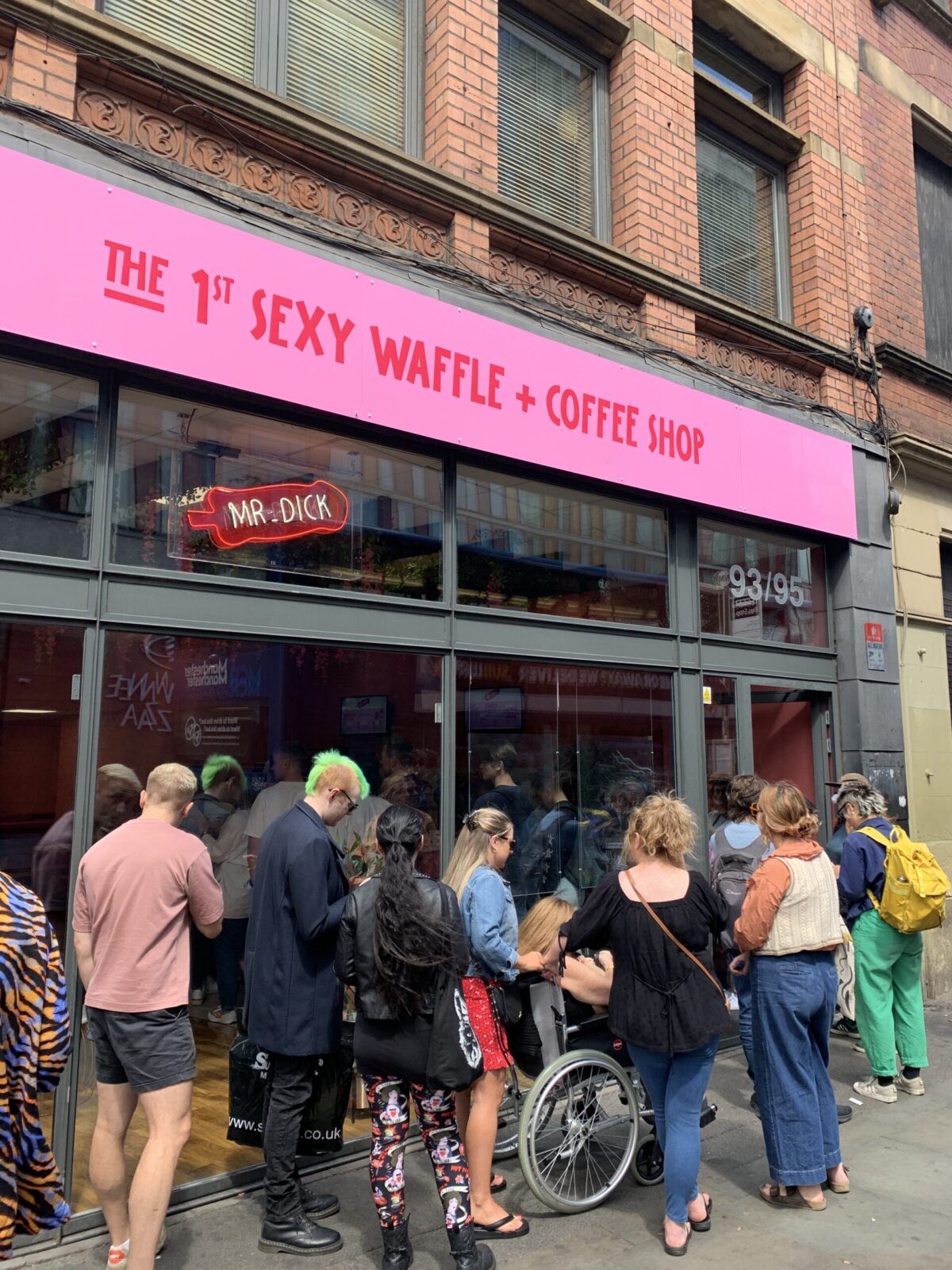 Manchester's first x-rated cafe has opened its doors today, and the queues outside are absolutely massive.
The much-talked about Mr Dick has opened on Shudehill on the edge of the Northern Quarter.
The cafe specialises in penis and vulva-shaped waffles on a stick, each one dipped in chocolate and sprinkled in a range of toppings.
On its opening day today, the queue stretched down the street, with people happily waiting up to 30 minutes for a bite of the illicit treats – and yes, that includes us here at The Manc.
A penis-shaped neon sign has been placed in the window, below a hot pink sign that declares it 'The first sexy waffle and coffee shop'.
Inside, it's been decorated in a flamingo pink colour, with vines hanging down from the ceiling.
But the reason everyone is here is for the desserts themselves, which will set you back £8.50 a piece.
You could have your dong dessert dunked in a vat of molten white chocolate sauce, before covering it in toppings like marshmallows or roasted peanuts.
Or you could choose a 'pussy' waffle coated in pink ruby chocolate, with crushed Oreos scattered on top.
Read more: This is why a group of totally naked people were drinking in a Manchester pub yesterday
Mr Dick also has gold chocolate, Nutella, and rotating specials, with other toppings like gold crunch, Lotus Biscoff, and Cadbury Flakes.
There are milkshakes and soft-serve ice cream too, plus a full coffee menu and cold drinks.
Mr Dick is open now on Shudehill.
Featured image: The Manc Group