Eats
The Manchester pasta restaurant that's now so popular you can't get a table until SPRING
You're gonna be waiting a while for a table here...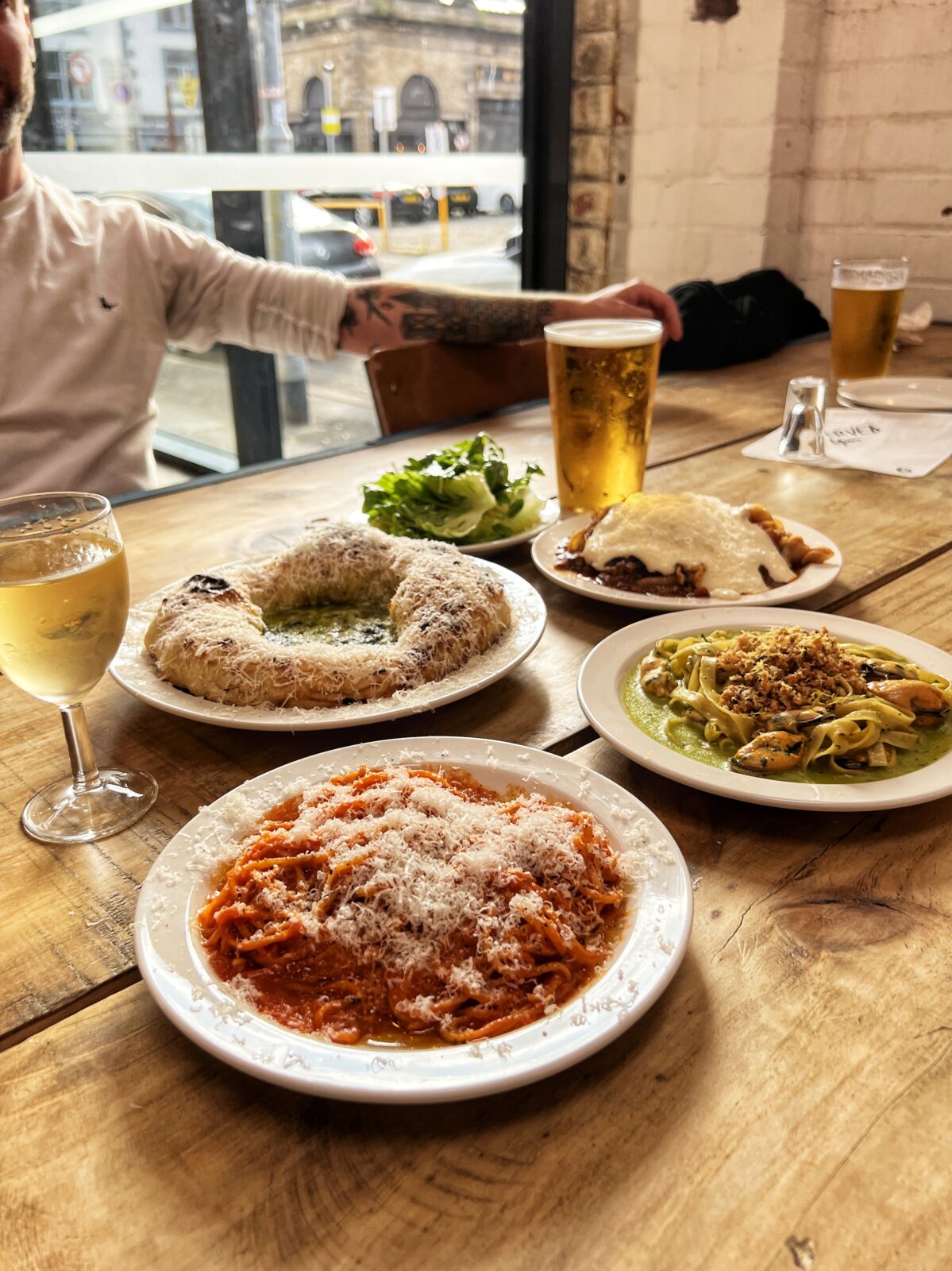 There are plenty of popular restaurants in Manchester – can you even call yourself a Manc if you haven't waited two hours for a table at Rudy's, or queued outside Federal for brunch, or wedged yourself into a weird corner in Albert's Schloss?
But there's a relative newcomer in town that's taken things to the extreme, and is now so popular you can't reserve a table until spring 2024.
Yeah – you read that right.
Onda Pasta Kitchen inside New Cross, just on the fringes of Ancoats and the Northern Quarter, has become so in-demand that the next available table (at the time of writing) is 21 March next year.
Entire seasons will pass before you can get stuck in to the restaurant's handmade pasta dishes and their legendary scoops of tiramisu, unless you're willing to risk one of their walk-in tables.
Part of Onda's runaway success is down to their incredibly viral social media presence, including the tiramisu drawer that's been viewed by 25 million people – including Florence Pugh.
The drawer is so viral it's even become a meme, with other restaurants mimicking Onda's original video.
There's also their focaccia making video (2.3m views), a cheese-grating video (2.4m views), and a day in the life video (1.6m views).
Beyond the now-famous tiramisu drawer, Onda has built a solid reputation for its freshly handmade pasta, which is rolled right in front of diners.
You'll find gnocchi, lasagna, fettuccine, and its exceptional carbonara, served with a fresh egg yolk perched on top.
It's not just the tiramisu that Onda is so well-known for either – this kitchen residency is also home to thick-crusted pizzettas, where the crusts are generously covered in parmesan.
To check Onda's latest availability and book a table, check their Instagram page – and pray.
Read more
Featured image: The Manc Group