Eats
Popular pizza 'peddlers' Corner Slice to take over Jimmy's kitchen in Manchester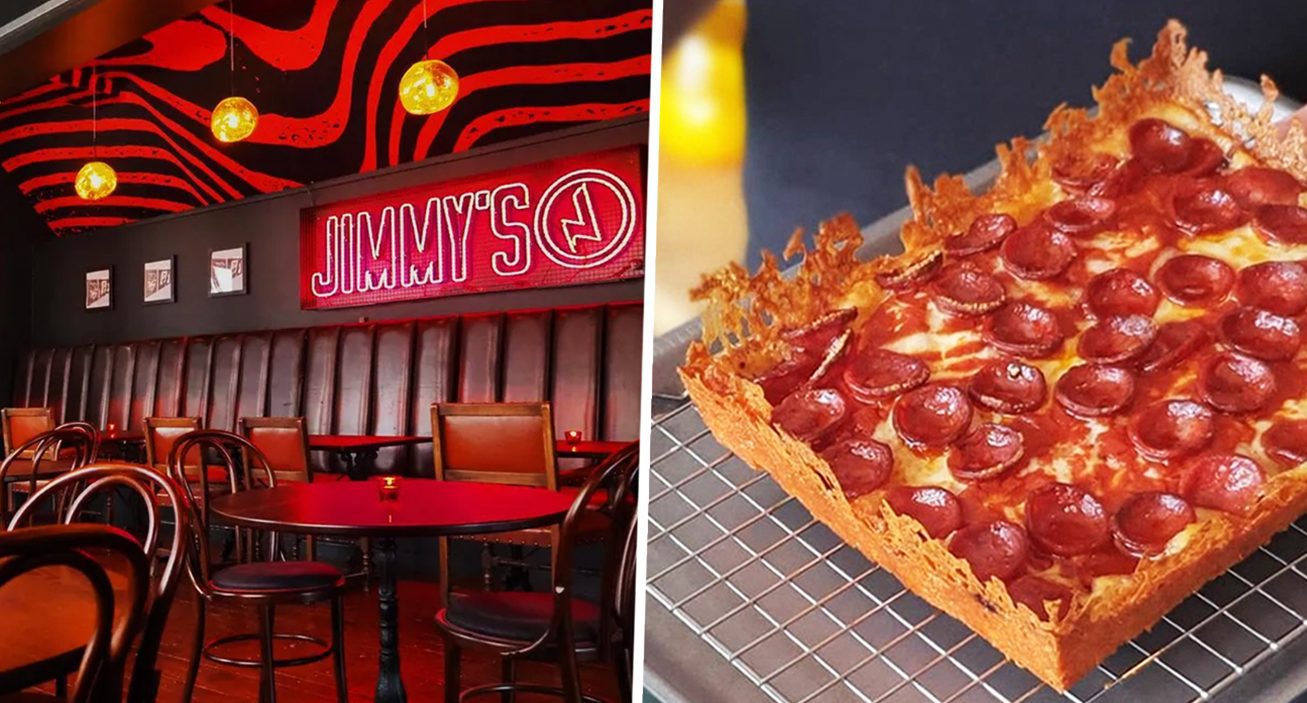 One of Manchester's most popular pizza shops and live music bars are teaming up for a kitchen takeover next month.
Legendary independent gig venue and bar Jimmy's – which has locations in Manchester, Liverpool, and York – has revealed that beloved Detroit-style pizza company, Corner Slice, will be taking over the kitchen at both its North West sites from the start of next month and staying throughout the summer.
The brainchild of owners Frank Brashaw and Danny Broadbent, Corner Slice has made a well-deserved name for itself in Manchester thanks to serving up deep pan pizza with traditional Italian toppings and a curly cheese crust.
The popular Failsworth-originated pizzeria was the first to bring its Motor city-inspired rectangular pizza pies to Manchester after what it said was a "light bulb" moment during lockdown.
It opened a second site in the heart of the city this past February.
And now, this new Jimmy's kitchen takeover means Corner Slice is set to serve from a third Manchester site, as well as its first venture into the neighbouring Liverpool.
Announcing the new collaboration, and revealing that they can't wait to see "beautiful faces stuffed with pizza and pints", Jimmy's said in an Instagram post today: "We are extremely excited to announce that Corner Slice will be taking over the kitchens in both of our Manchester and Liverpool locations from this summer.
Read more: Beloved Detroit pizza spot Corner Slice is opening a second site in Manchester city centre
"Launching in Manchester on Friday 3rd June, with Liverpool not too far behind, Detroit-style pizza peddlers Frank & Danny will be slinging their incredible full pies ans slices from 12-10pm Wednesdays – Sundays to make the good times at Jimmy's even better."
"We very much look forward to this exciting new chapter," they added.
Some of Corner Slice's best-loved dishes include square pies loaded with the likes of Korean Cauli, Portocini (a mix of portobello and porcini), a simple 'Red Top' with just cheese and red sauce, and a number of regularly-changing specials and vegan specials.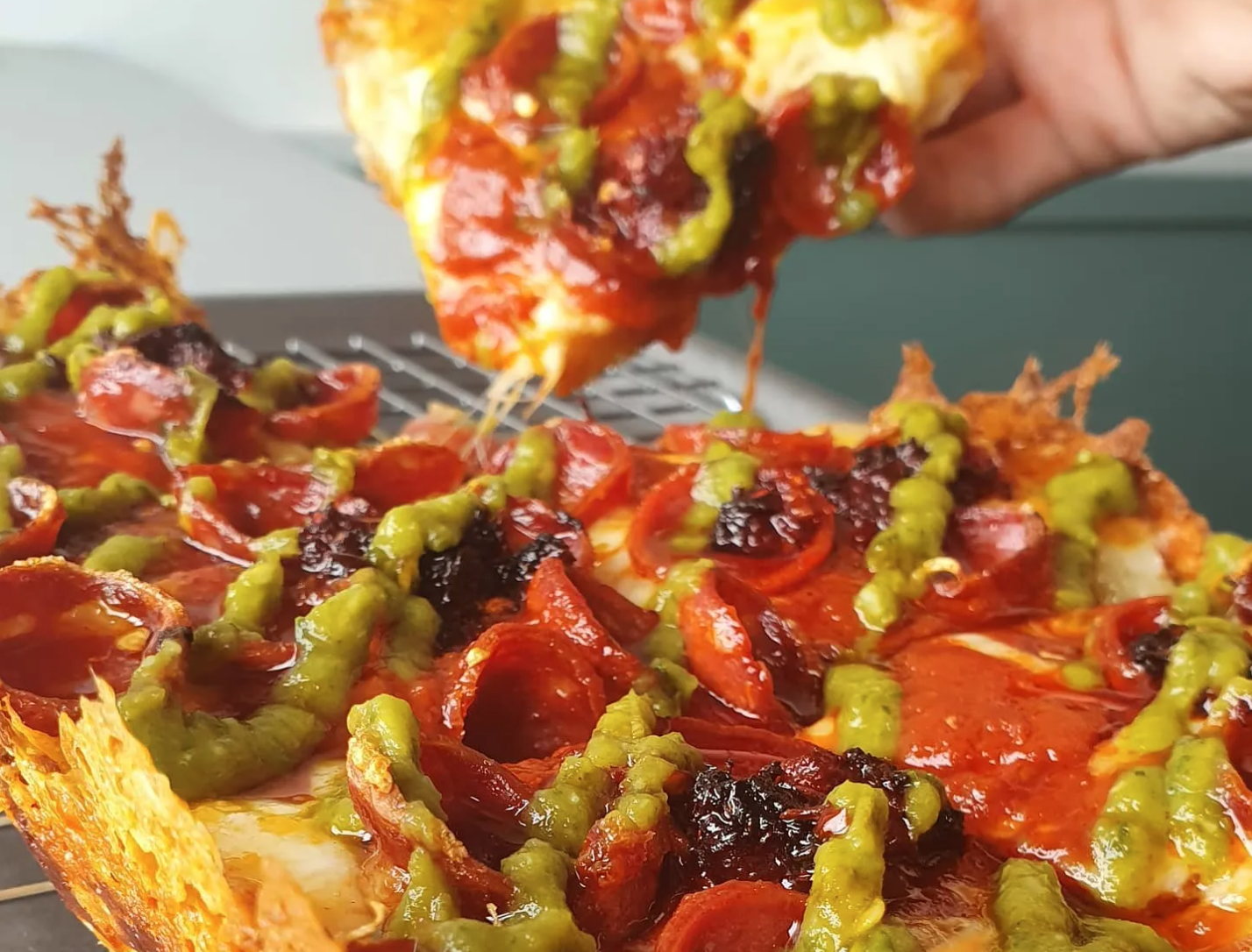 Jimmy's moved into to a "beautiful red-brick building" on the corner of Cutting Room Square in the historic heart of Ancoats in August 2021 after it was forced to move out of its old Northern Quarter site back in December 2019 to make way for an office development.
Read more: Iconic live music bar Jimmy's Manchester to reopen in new home
Corner Slice will take over Jimmy's kitchen in Manchester from Friday 3 June, and you can tuck into fresh Detroit-style deep dish pizza from 12-10pm on Wednesdays – Sundays.
Dates for Liverpool are yet to be announced, so keep your eyes peeled.
Featured Image – Jimmy's | Corner Slice