Eats
Sacha Lord is paying for everyone's food and drink at a local Manchester restaurant this Sunday
THIS IS NOT A DRILL.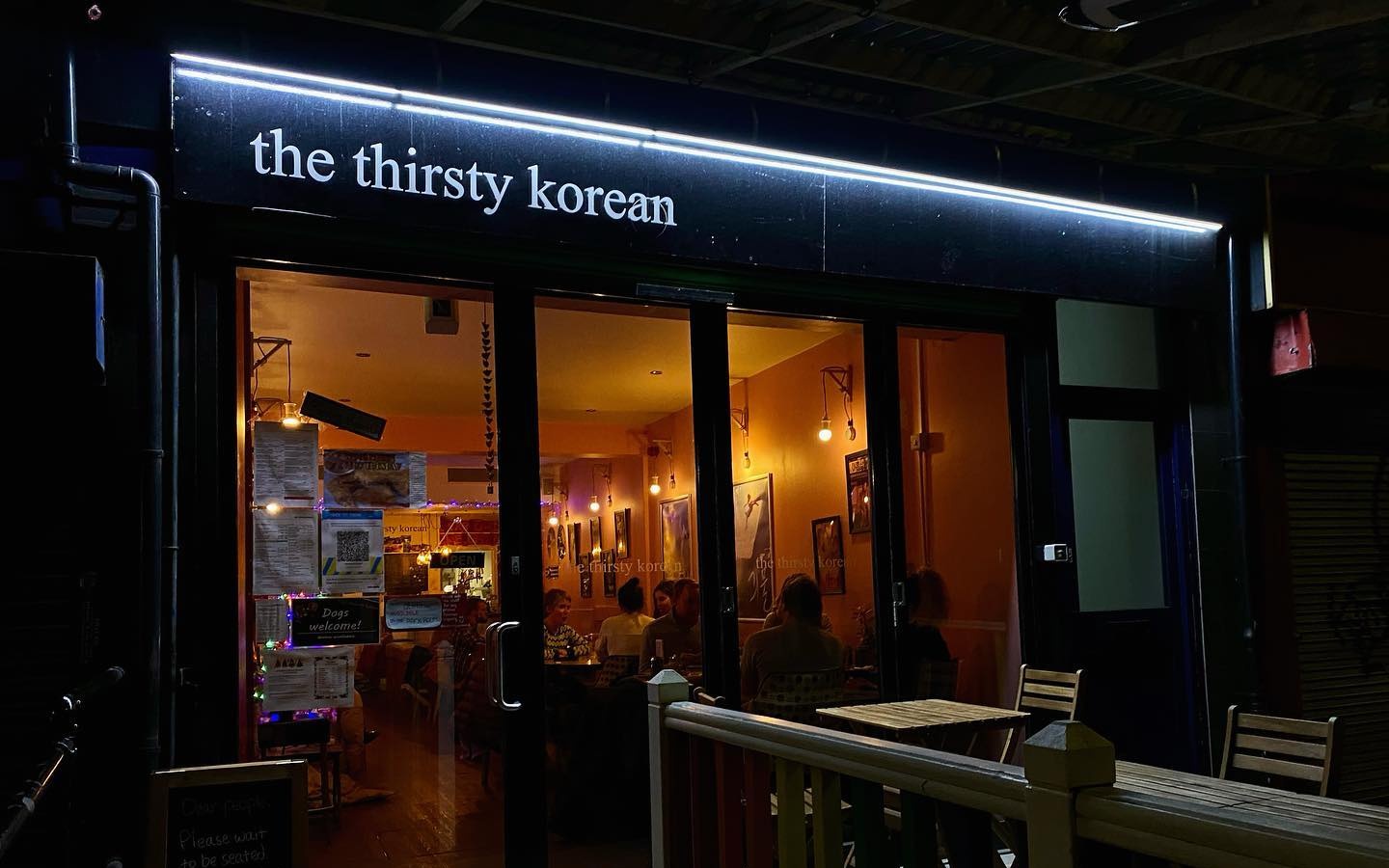 Night Time Economy Adviser Sacha Lord is putting his money where his mouth is when it comes to supporting local business and evening trade as he has announced he will be paying for everyone's food and drink at a local restaurant in South Manchester.
Following on from his tour of Greater Manchester last year, when he covered the bar tab at various local venues for one hour, Sacha Lord is now taking his generous initiative one step further by offering to foot the bill for everyone's food and drink this Sunday.
Teasing the announcement on Wednesday night, the Parklife and Warehouse Project co-creator told Mancs to prepare for the reveal in the morning, writing: "I've chosen an independent restaurant/bar and to show my support, it's going to be free meals and drinks all day…for everyone…on me."
Sure enough, just before 9am on Thursday, the Altrincham-born businessman and adviser told his followers that the Thirsty Korean independent restaurant would be selected as the site for his generous offer — and that there are absolutely no bookings, just walk-ins.
As he explains in the video, putting his card behind the till over at The Thirsty Korean on Manchester Road in Chorlton — for our money, one of the best foodie scenes anywhere in the region — he will be covering all costs on the night regardless of how many people turn up. Which will be A LOT.
Waxing lyrical about the place, Lord said, "I've met with the owner [Eunji Noh], she's amazing, she's lovely. She has great pride in what she does", and so it was pretty much a no-brainer when it came to picking a restaurant that just so happens to be one of the best spots in Chorlton.
The Ojingeh Bokkeum: stir-fried squid with onions, spring onions, soy sauce, gochujang and noodles served with sesame oil. My word.
He also detailed how he first became aware of the restaurant after Eunji was reported as having been bullied and suffering racist abuse in the midst of advertising her business, and so Lord is urging us Mancs to "stand up to those bullies".
Read more:
As for the catch, there isn't one: "Between 4pm and 10:15pm, go in there, eat as much as you want, drink as much as you want, because I'm footing the bill", says Sacha.
Knowing full well how packed this place is going to be, he quipped, "There's no catch… try and rinse me" because, as he quite rightly puts it, "we need to support these independents". There's been far too many hospitality closures post-pandemic.
Lord will be there himself enjoying the atmosphere as well as his share of the food and drink, so you can always thank him in person on the way out. Just don't rub how many courses you ordered in his face — salt in the wound and all that.
Meanwhile, there are plenty of other places trying to help punters during the 'cozzie livs' (yes, we hate that we just said that too).
For all the latest news, events and goings on in Greater Manchester, subscribe to The Manc newsletter HERE.
Featured Image — Sacha Lord (via Twitter)/The Thirsty Korean (via Facebook)