Eats
The new vision for Gary Neville's Stock Exchange restaurant after Tom Kerridge exits this month
The Schofield brothers are taking charge...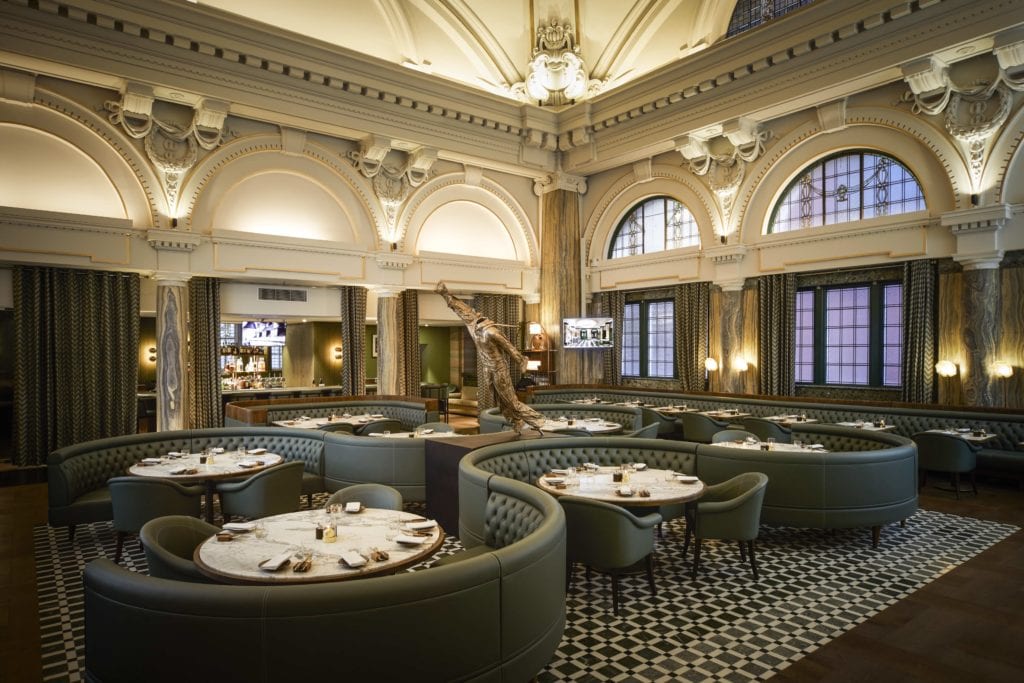 The new plans for the restaurant space inside Gary Neville's Stock Exchange Hotel have been revealed, after Tom Kerridge announced he would be departing at the end of the year.
The shock closure of the Bull & Bear was announced last month, with not much information as to what would happen to the space next.
Then the Schofield brothers, who run the award-winning Schofield's Bar (among others) confirmed that they would take charge of the enormous space.
And now the new vision for the restaurant has been revealed.
The former Bull & Bear site will become The Stock Market Grill, operated by Joe and Daniel Schofield and wine expert James Brandwood.
This will be their first restaurant concept after successfully launching Schofield's Bar, Atomeca and Sterling in the past 18 months.
And the Bury-born bartender brothers are already well-acquainted with the hotel's Manchester United legend owner Gary Neville – Sterling is based beneath the Stock Exchange hotel, in a former bank vault.
Set to open in February, the kitchen will be led by head chef Joshua Reed Cooper, whose CV includes stints at The French, Where The Light Gets In, and Mana.
The Stock Market Grill promises 'traditional British dishes executed with technique', with a bespoke menu that will include dishes like whipped black pudding on toast, tartare of rib-eye with caper jam and smoked dripping, steamed cod with caramelised mash, and a sticky toffee tart with honey custard.
Gary Neville, owner of Stock Exchange Hotel, said: "I am incredibly excited to be working with Joe, Daniel and James again on the launch of The Stock Market Grill.
"I know they will bring another world class-brand to the Stock Exchange Hotel and to our city."
Joe, Daniel and James said: "We are really looking forward to the launch of The Stock Market Grill. This is a concept that we have wanted to bring forward for some time and the former trading floor of the Stock Exchange seemed like the perfect option.
Read more
"Our aim is to reinvent the traditional hotel restaurant, to become a space destined for food and drink travellers, whilst providing an expectation exceeding experience for the residents of the hotel."
Stock Exchange Hotel won Times Travel and The Sunday Times Best Hotel in the North of England in
2020 and has recently won Leading Hotel of the Year at the This is MCR Awards 2022.
The Bull & Bear is set to close on 31 December, with Tom Kerridge and Neville amicably parting ways, insisting 'there is no falling out' but they were both making moves that were best for both businesses.
The Stock Market Grill restaurant will open at the Stock Exchange at the end of February 2023.
Featured image: The Bull & Bear