Eats
Stockport bar that's become region's 'best night out' to host CRISP festival
With free entry and free crisps.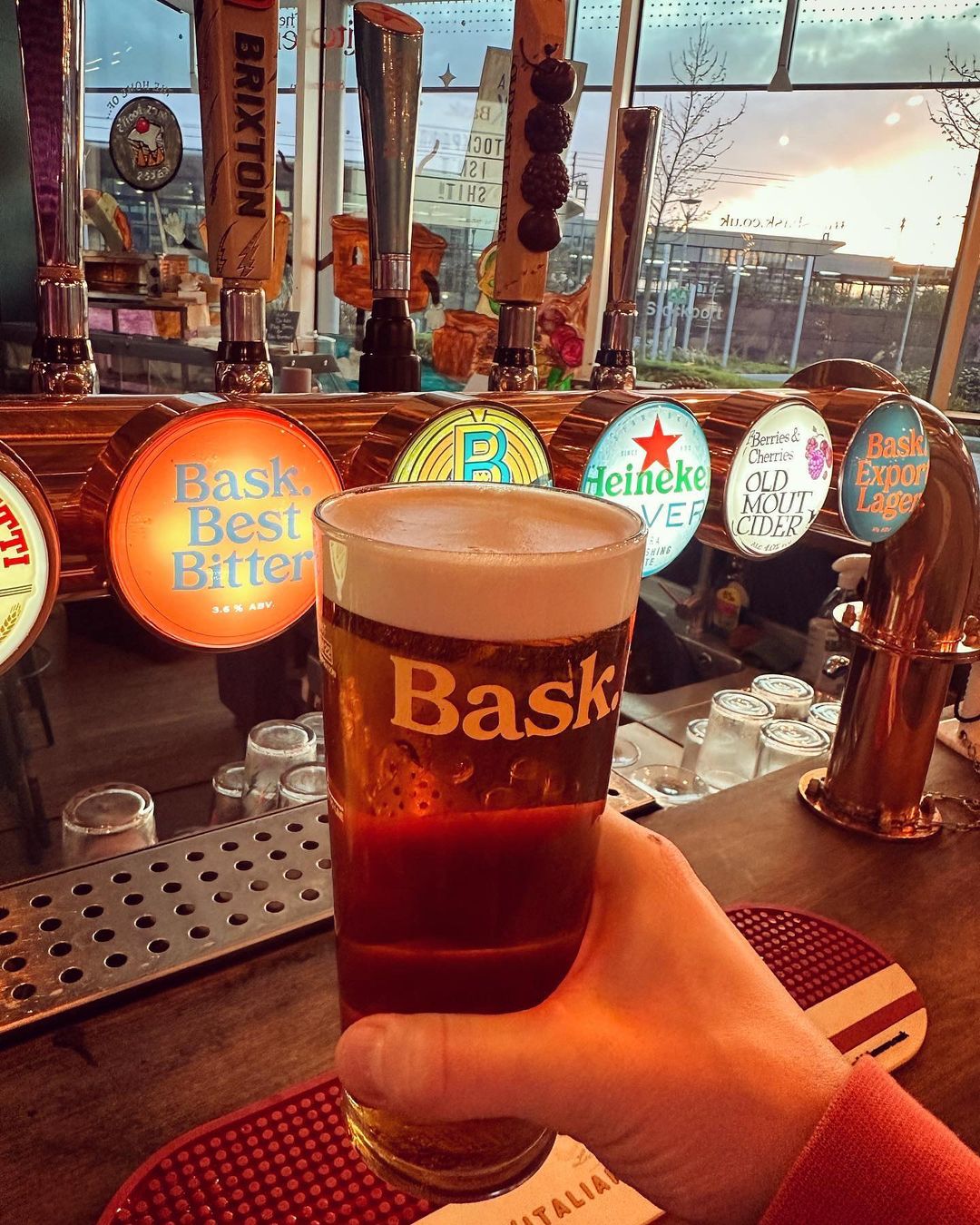 There's a crisp festival happening at a bar in Stockport this weekend, and we are absolutely obsessed with the idea.
Bask, the Stockport bar that's become one of the region's best nights out according to our very local Stopfordian, is laying on bowls upon bowls of crisps as part of its first-ever crisp festival.
Even better it's entirely free – with both entry to the festival and the crisps themselves costing punters absolutely nothing.
Taking place at the end of the bank holiday weekend, Monday 28 August will see Stockport bar Bask roll-out tables full of crisps in a host of different shapes, flavours, and sizes.
And whilst it's not been made entirely clear exactly which of our favourite crisps will be on offer on Monday, an A-board outside the bar definitely gives a hint.
Promotional artwork for the crisp festival suggests you'll find everything from Skips and Quavers to Wheat Munchies, Squares, Pringles and Monster Munch.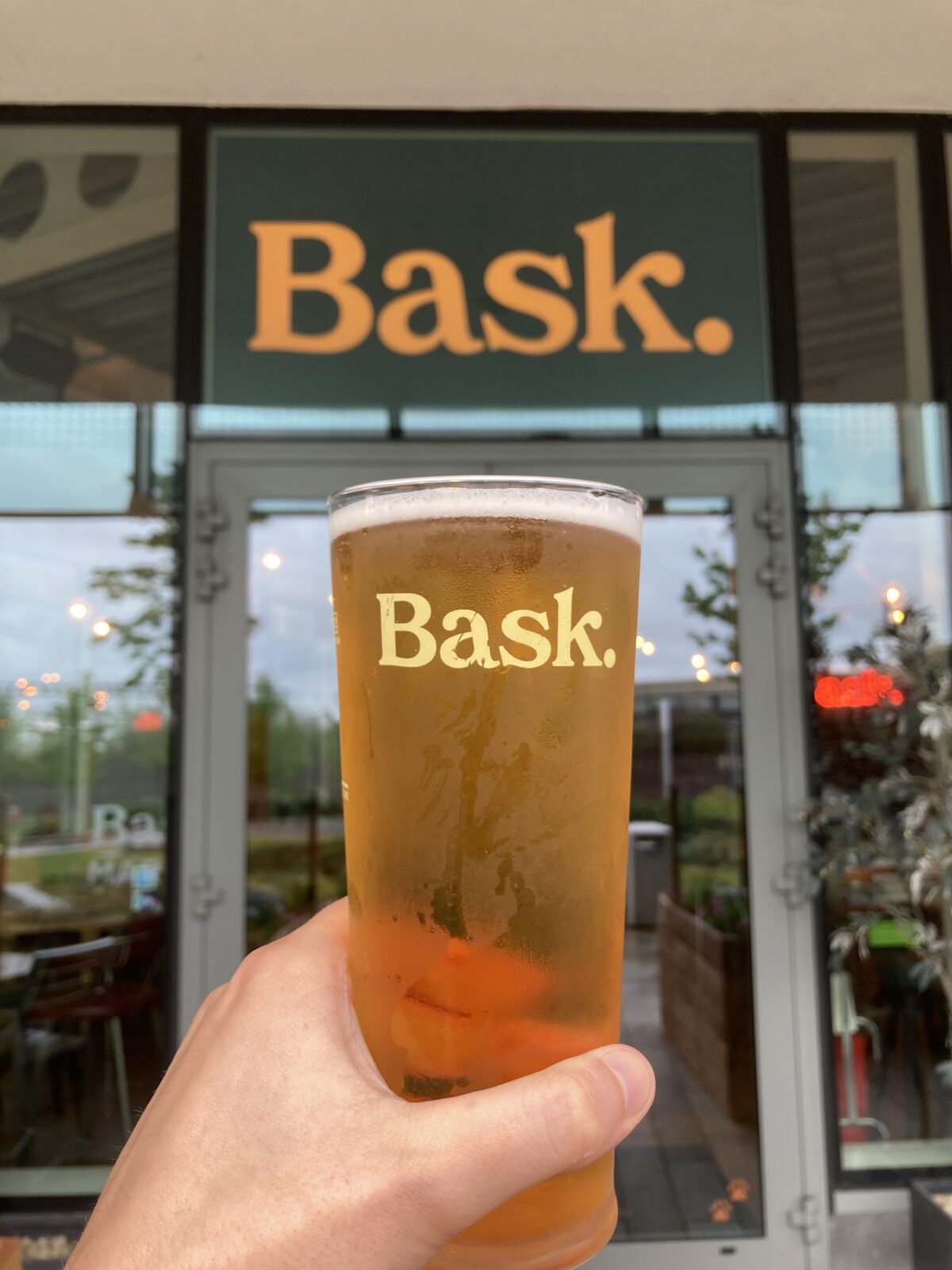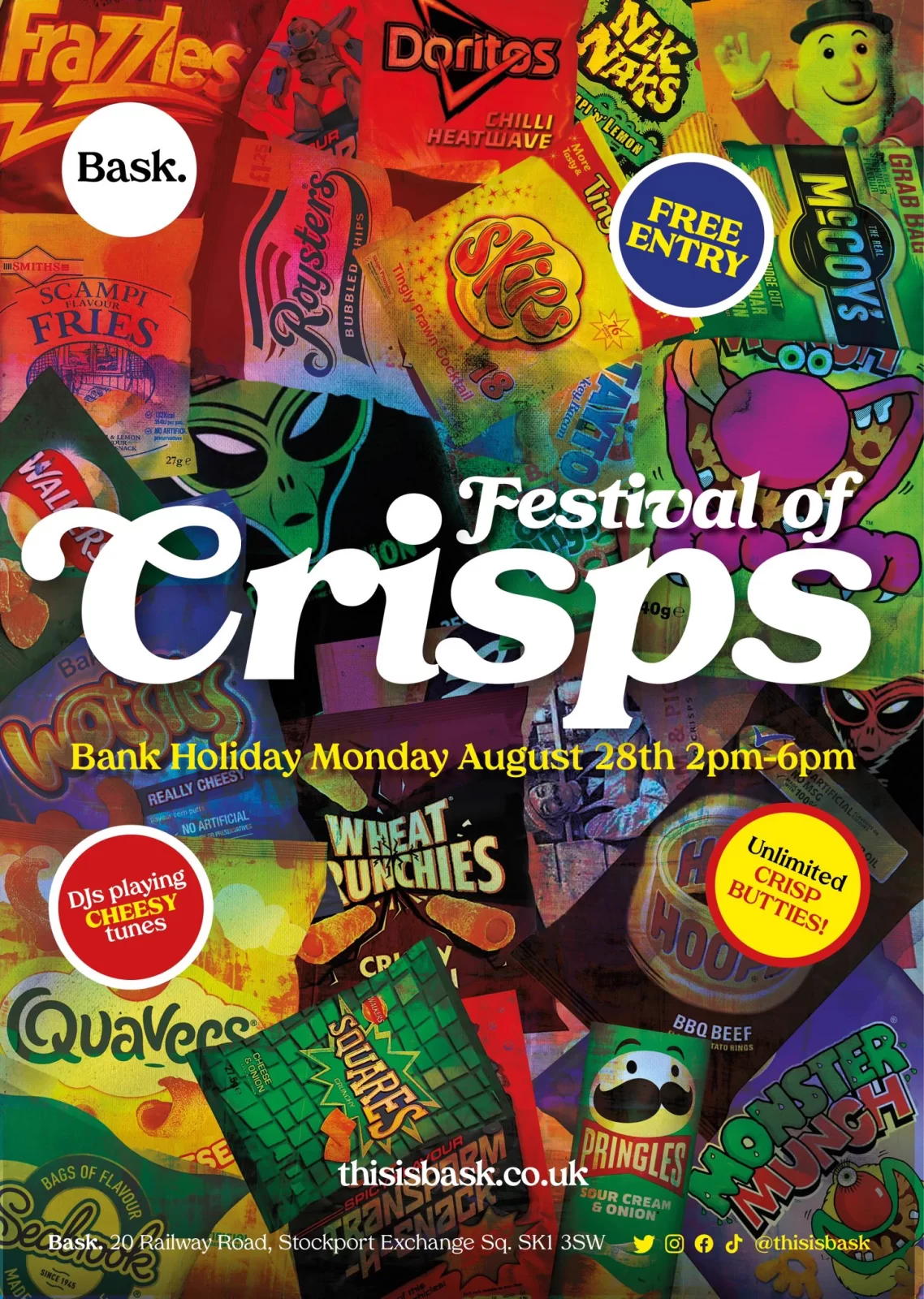 Packets of Hula Hoops, Wotsits, McCoy's, Walker's, Roysters, Scampi Fries, Doritos, and Frazzles also look set to make an appearance at the big crisp bonanza.
Sharing the news on Twitter, Bask wrote: "You might've seen our events board stating CRISP FESTIVAL, and wondered what the hell that is? Well I'll tell ya… On bank holiday Monday, August 28th, between 2pm – 6pm, we're hosting the very first FESTIVAL OF CRISPS to take place in Stockport."
They continued: "We'll have tables and tables of bowls of crisps, literally as many brands as you can think of, saddled up next to bread and butter to make the ultimate crisp butty.
Read more: Bask is not so quietly becoming the best night out in Stockport
"Not only that, we'll have a resident Bask DJ dropping some cheesy beats to soundtrack your day whilst you crunch."
"And because we're good to you, it's free entry and FREE crisps. Go on then."
Kicking off at 2pm and running until 6pm, head down to Bask this bank holiday Monday to get your ultimate crisp fix.
Featured image – Bask