Feature
Bask is not so quietly becoming the best night out in Stockport
From live gigs, 80s and acoustic nights, to pre and post-match parties for footy fans, pub quizzes, bingo and more, this place does it all.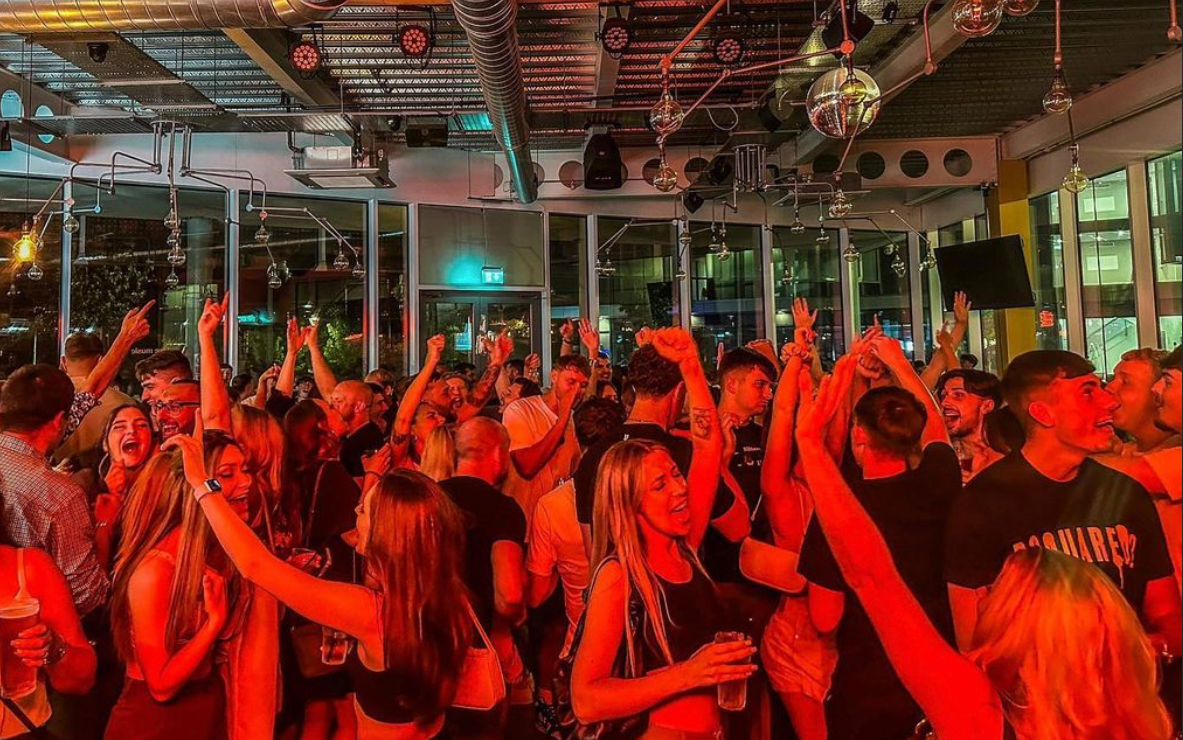 Be it the food and drink, leisure and shopping facilities old and new, bands like Blossom putting the town back on the map, or its growing nightlife scene, the regeneration of Stockport over the last few years has been wonderful to watch — and amongst it all, one place is shining bright: Bask.
Having only just celebrated its first anniversary after opening back in June of 2022, located right outside the train station, Bask is a bar, cafe, music venue and many more things all rolled into one and in the 12 months it's been open, it's arguably become the one of it not the best night out in Stockport.
At least for our money, anyway.
So, what makes this spot where people step out of the station to enjoy a coffee, a pint or something to eat so special? Well, it's partly because of the fact that it never stays simply that place to grab a quick little something for very long — be there long enough and something is always happening.
Quality food and drink
If you do happen to find yourself stepping out of the station and making the two-yard trip from the doors onto the ever-developing Stockport Exchange, you'll see Bask's instantly recognisable orange sign outside a modern glass-panelled unit which used to be a coffee shop with about three people in it.
Cut to today and you'll find a large and lovely room lined with bar stool window seats, big speakers, two screens showing sport; plenty of tables as well as comfy booths and wooden benches sturdy enough to support your weight when you clamber on top of them hours later (we'll get to that).
But before you get to that, you have plenty to choose from when it comes to food and drink in the daytime. Whether it's a big breakfast to start the day, a steaming hot pie from local favourites Ate Days A Week, fresh butties or a luxurious meat and cheese platter to feel all cultured or just a pint of their house lager, you really spoilt for choice.
As you peruse the healthy bar selection — stocking lots of booze including their house lager and two custom brands of Stockport Gin — you'll see a glorious selection of cakes from Manc music legend Clint Boon's wife, Charlie, who drops off fresh batches of baked goods every week and even hosts regular bottomless brunches and her already legendary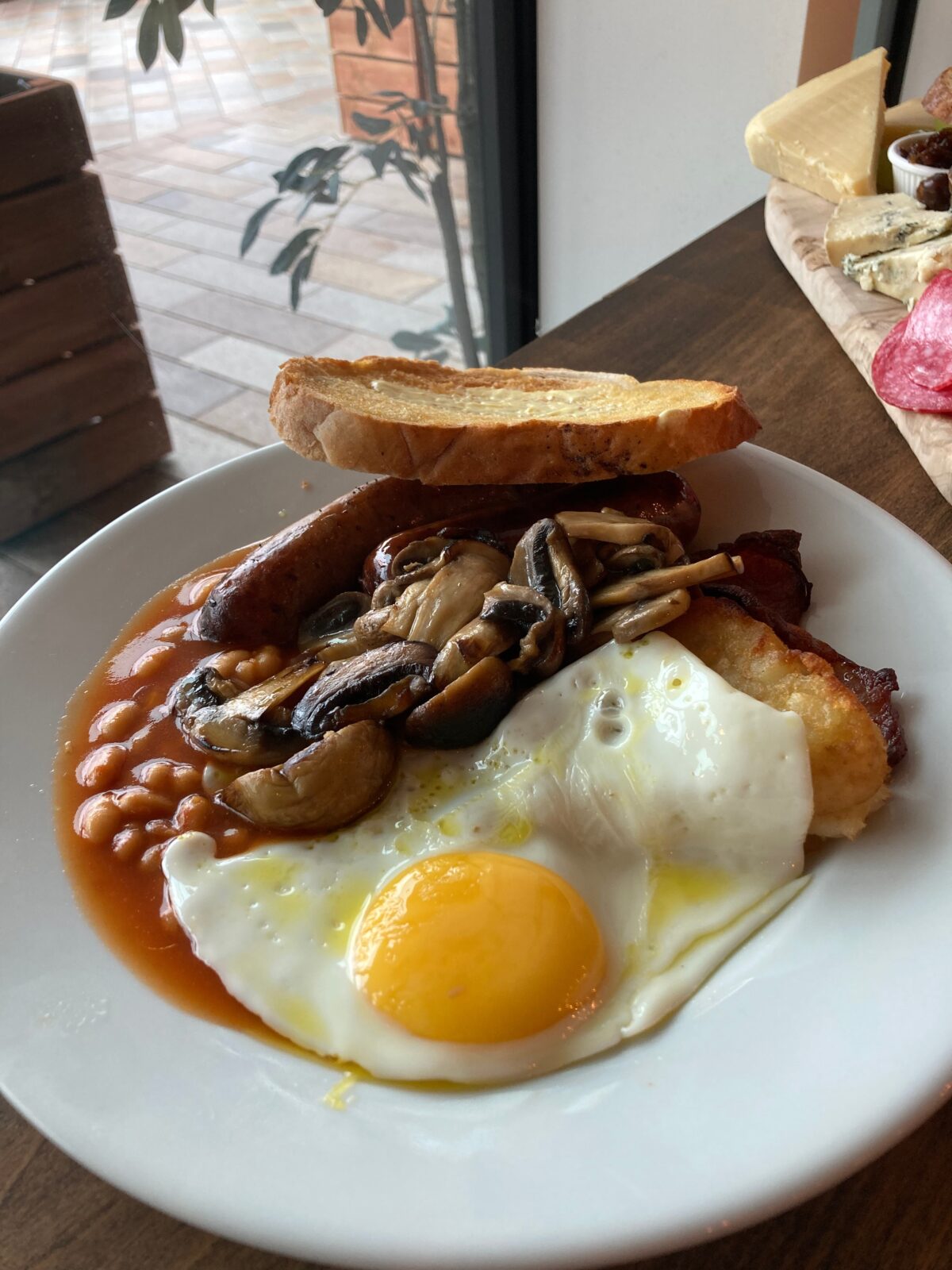 Bask's live gigs and mega music nights
Speaking of the Boons, the Tea Party isn't just about scranning cakes and posh coffees: it's a jumping-off point for what is an absolutely stellar monthly schedule that is regularly packed out with live performances, themed music nights and all-round partying.
From Inspiral Carpets, Reverend & The Makers, The Lottery Winners; The Sherlocks, Ruby J and all manner of massive music names from the North have taken to this stage already over the last year, and it won't be long before more acts from all over the country cotton on to how mint a venue Bask is to play.
You'll also find many members of staff like barman and musician French Coriandah, as well as co-owners Simon Silcock and XS Manchester DJ Gareth Brooks on stage, playing guitar or spinning tracks on the decks — they even had This Is England's Thomas Turgoose doing a set the other week, as you do.
They also do their best to promote up-and-coming artists with their weekly Acoustica event every Monday, where aspiring musicians can rock up every week and it's free entry for the punters. Even when there isn't live music or, say an 80s-themed night on the cards, they still regularly belt out the best bangers from throughout the ages every weekend and, believe us when we tell you, it's a vibe in there.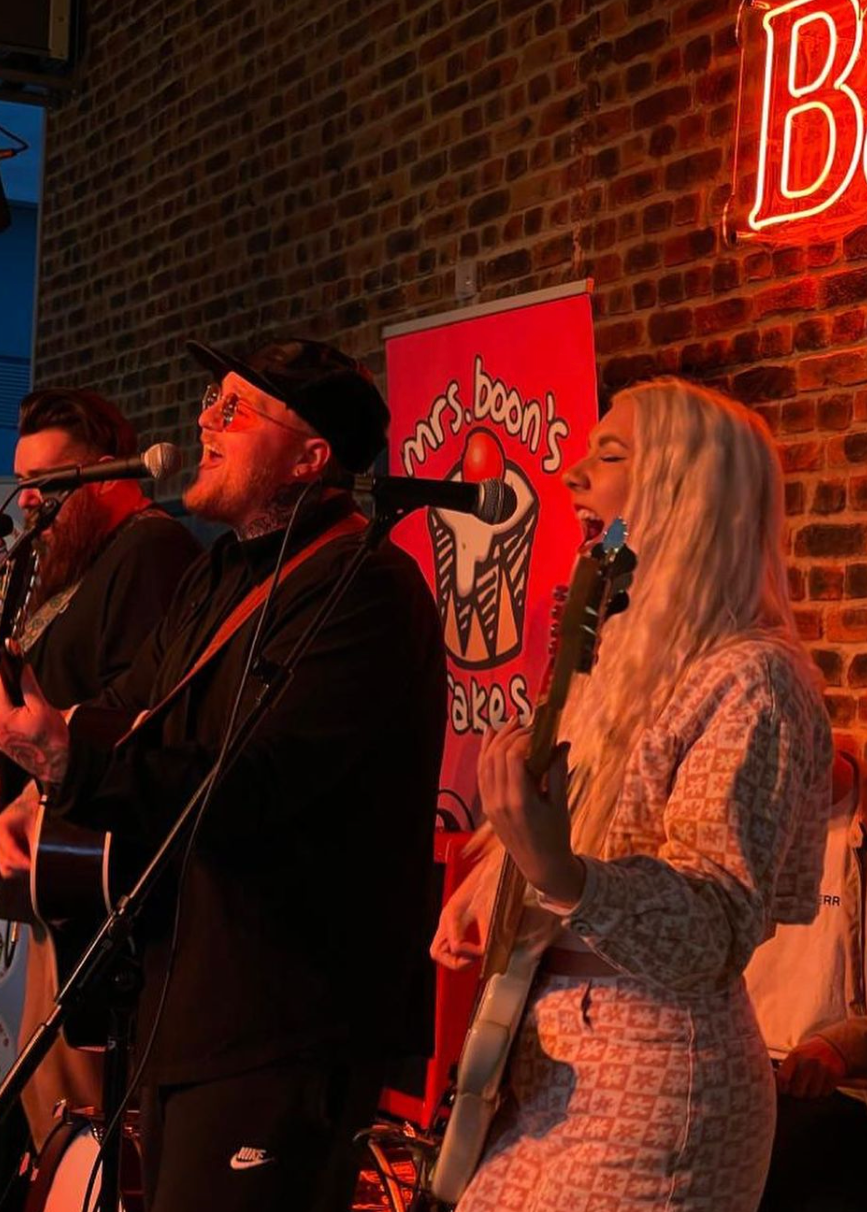 Bask Bingo, comedy nights, matchdays and more
And it doesn't stop there — not even close. From the 'Baskmaster' pub quiz to their sellout Bask Bingo and 'Bask in Laughter' comedy nights which have seen the likes of Justin Moorhouse, Haley Ellis, Smug Roberts and countless others cracking up locals, they will literally have a stab at anything these lot.
The most impressive part, at least from our experience anyway, is that they always seem to pull it off. This place was originally supposed to open up as just a restaurant but after extraction issues set those plans back, they had to readjust and boy are we lucky they did.
Whether it's inviting along spoken word artists every month, hosting FIFA tournaments or the Stockport Social Creative Culture and Music Mixer (a bit of a mouthful, we'll admit), Bask isn't happy to just be one thing or another and that's why it's so good.
It's even become a regular haunt for the Stockport County faithful week in and week out (having a few mad Hatters in-house doesn't hurt), serving pies and pints pre-game, right up until late after it's finished. While many pubs and bars keep footy fans at a distance, this place welcomes them in with open arms — they were even flying the flag for both teams at Wembley earlier this year.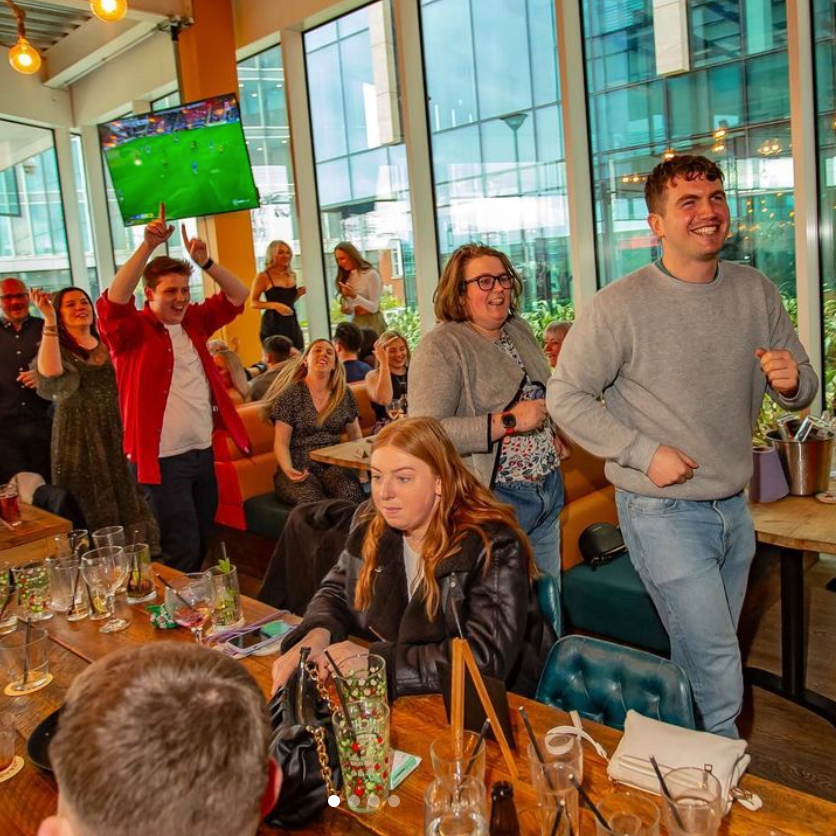 Read more:
It's been a while since Stopfordians had a place like this. The town centre's Underbank has gradually been rejuvenating under the Old Town revival and Foodie Friday now seems bigger than ever, but there's something about having a spot that does all of this right on your doorstep that feels special.
We're happy to go on record by saying that Bask is not only well worth swinging by at any time during the day but beyond just being the best night out in Stockport, it's also currently one of the best times you'll have anywhere in Greater Manchester.
If you've never been before, it's worth heading over and giving it a try — you'll most likely end up doing what we did the first time around: nipping in for 'one drink' and end up staying till 2am. Go on, why not?
Louder for those at the back: 'Stockport isn't sh*t'.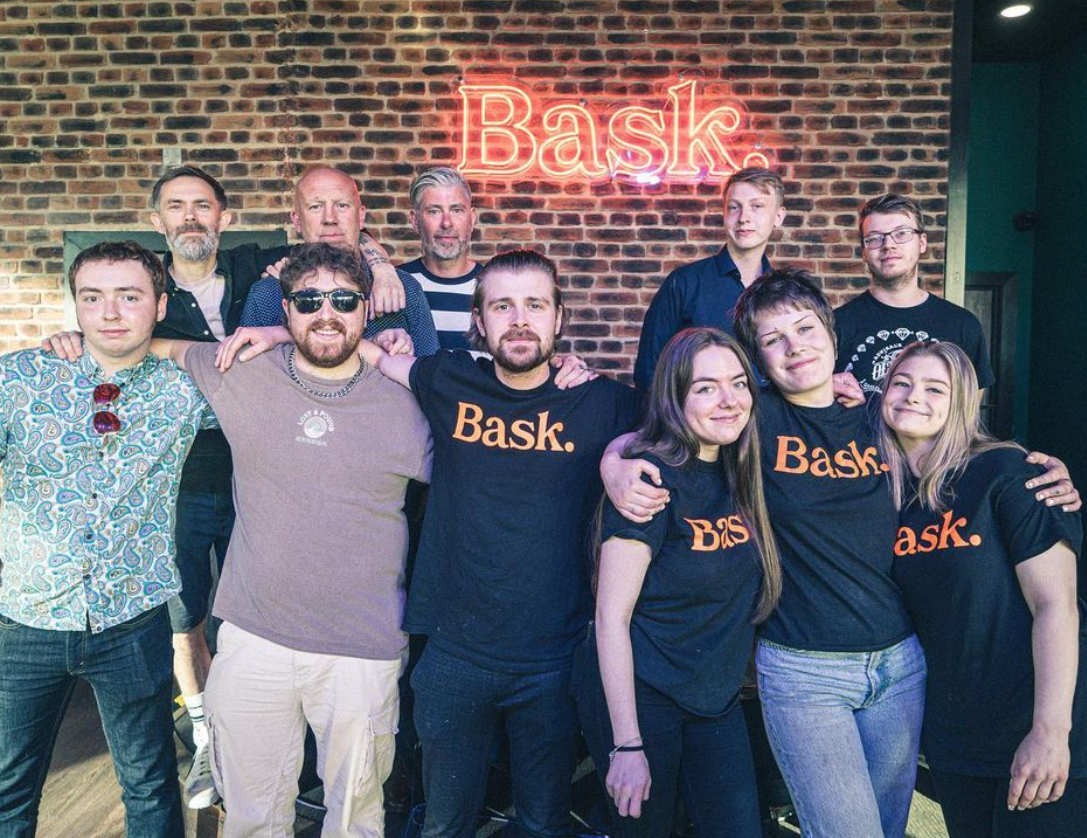 For all the latest news, events and goings on in Greater Manchester, subscribe to The Manc newsletter HERE.
Featured Image — The Manc Group/Bask (via Instagram)