Eats
The Chorlton bagel shop making its own pastrami out back
From working in finance to smoking his own meats, owner Johnathan Barnett has brought something special to Chorlton with SMOAK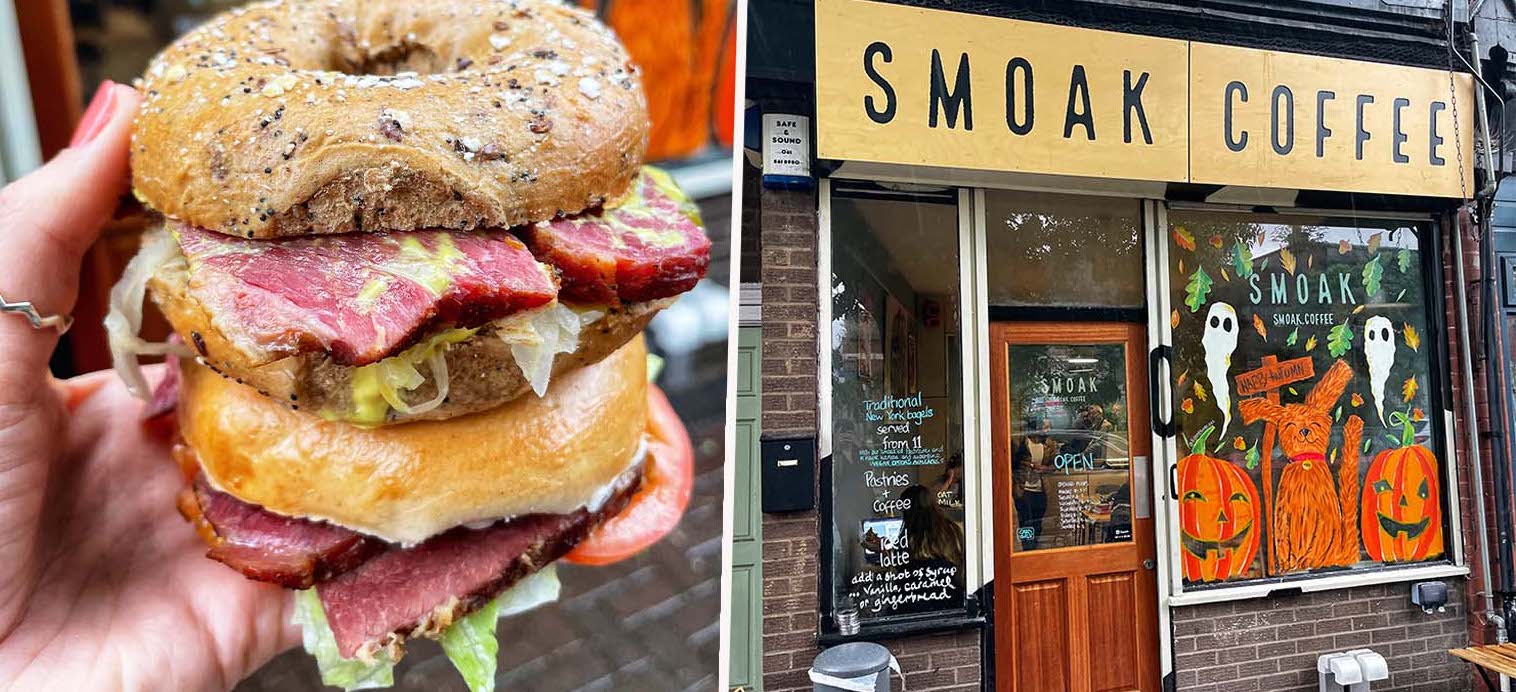 Over in Chorlton, there's a new coffee and bagel shop that's making waves amongst south Manchester foodies.

Called Smoak, it opened its doors next door to cocktail bar Henry C a couple of months back and has been on our to-visit list ever since.
The brainchild of owner Johnathan Barnett, a self-proclaimed coffee obsessive and former finance professional, the shop has a laidback atmosphere despite being busy when we visit early on a Friday afternoon.
At ground level, it's all airy plywood with blue and orange accents, a sleek barista countertop and local artwork hanging on the walls, but it's out the back of the cafe that the real magic happens.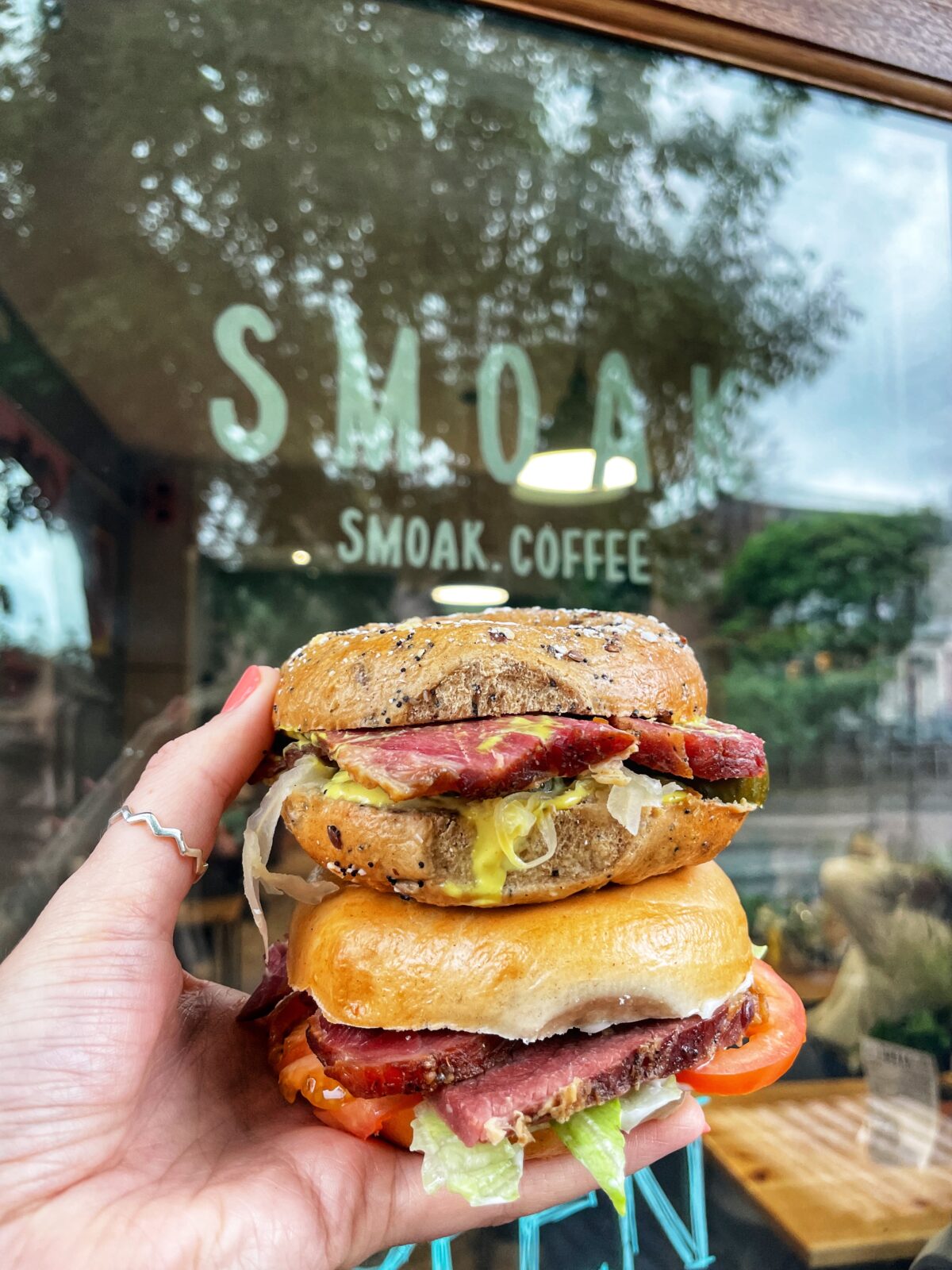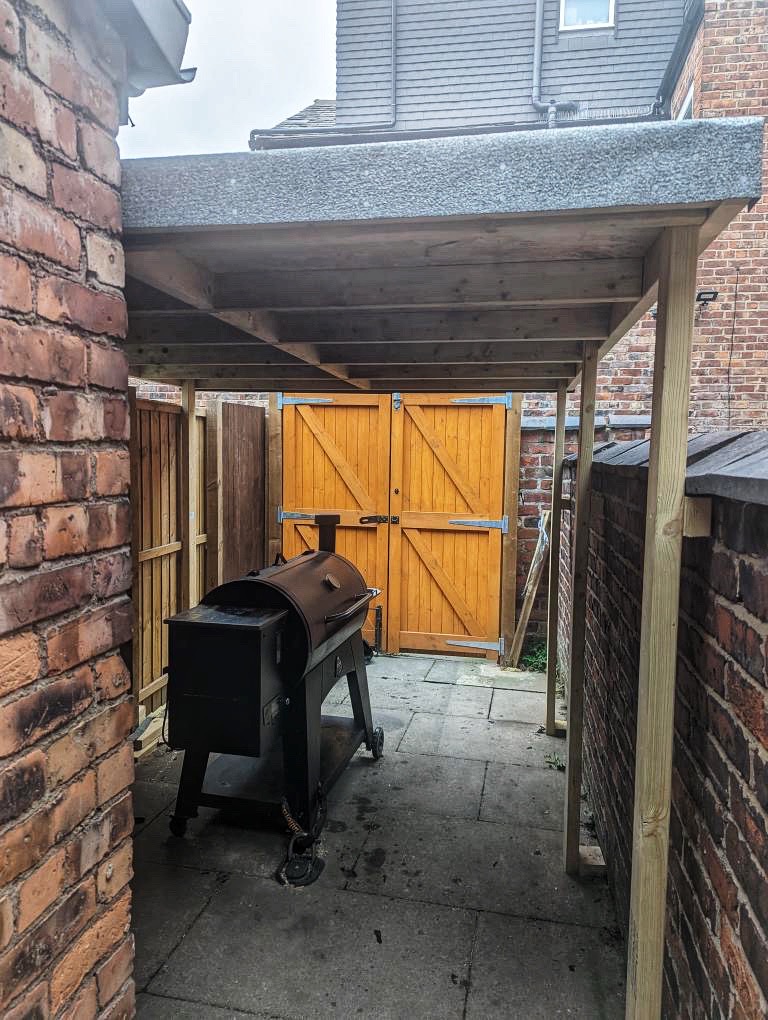 For the past few months, John has been making his own pastrami in the basement from scratch – leading Smoak to develop something of a reputation as the new go-to for any and all New York-style bagel fans.
Now, though, he tells us, he's built a purpose-built smoking area out the back – it no longer being practical to do it downstairs.
Not one to do things by halves, he's curing his beef brisket in-house for a minimum of seven days before dry rubbing it with a host of spices, then hot smoking for a minimum of six hours.
The team here is also making their own harissa in-house, and it's some of the best we've tasted – punchy, zesty and fresh, all at the same time.
The coffee here is stellar, and there's also a bakery counter filled with fat salted caramel and oreo crumb doughnuts from local baking sensation DGHNT. But it's really the pastrami-stuffed bagels that we've come to try.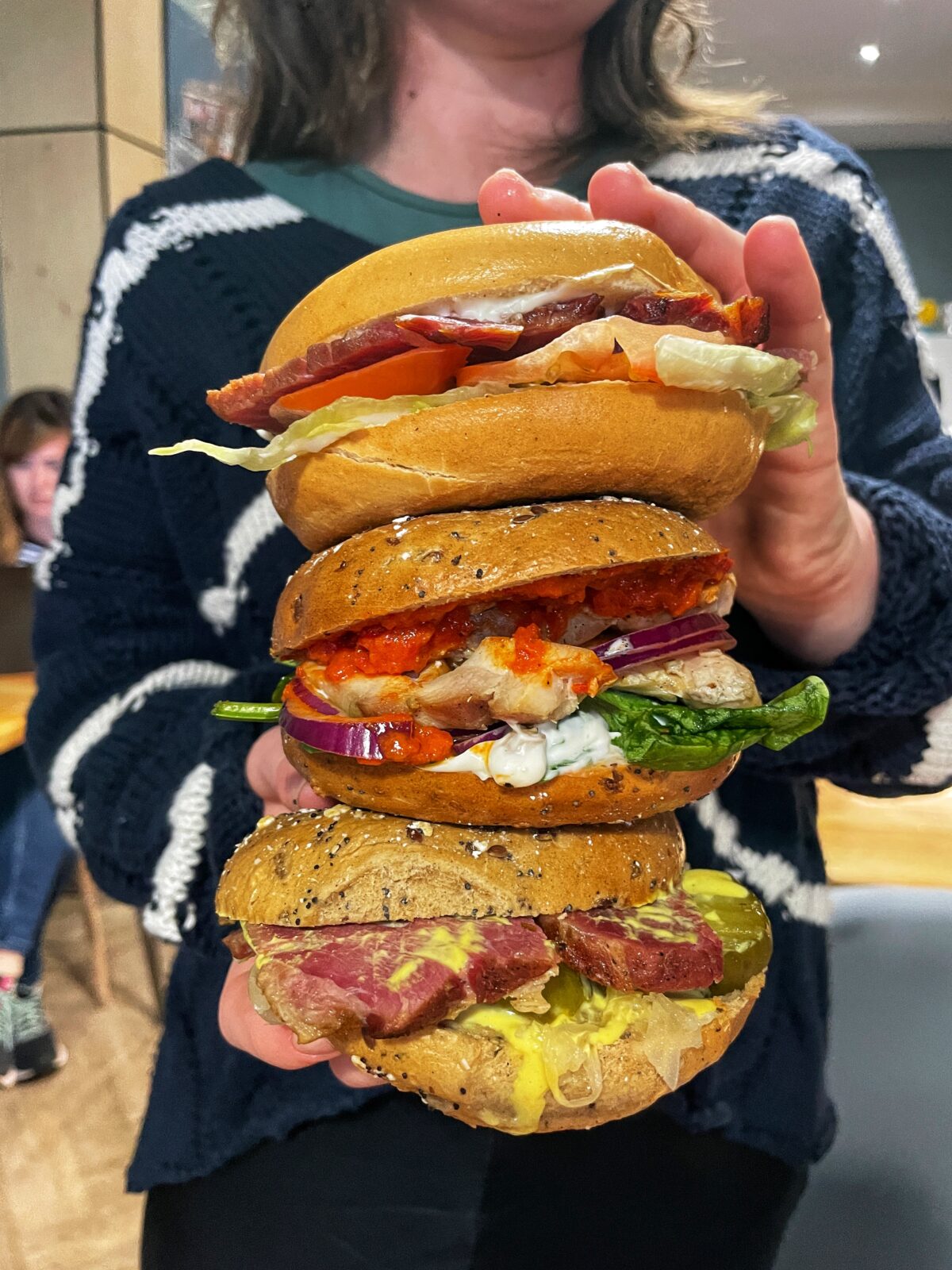 On the menu, you'll find an array of six different options: all packed with home-smoked meat and veg. There's chunky aubergine, smeared in that bright, zingy harissa (or available on its own) for veggies and vegans, with spinach, red onion, and aubergine and garlic puree.
As for those who don't eat beef, there's a harissa chicken bagel or a chicken and aubergine option. Both come served with added spinach, red onion, mayo and butter.
Read more: A Manchester pub is selling pints of cider and lager for £2
We opt for a harissa chicken, alongside the main attractions: a 'PLT' packed with thinly-sliced pastrami, lettuce, tomato and mayo, and the 'Pastrami' with added sauerkraut, gherkins and mustard mayo.
In the case of the latter, the pastrami comes thickly sliced and hot, with an acidic freshness from the various pickles spilling out of it.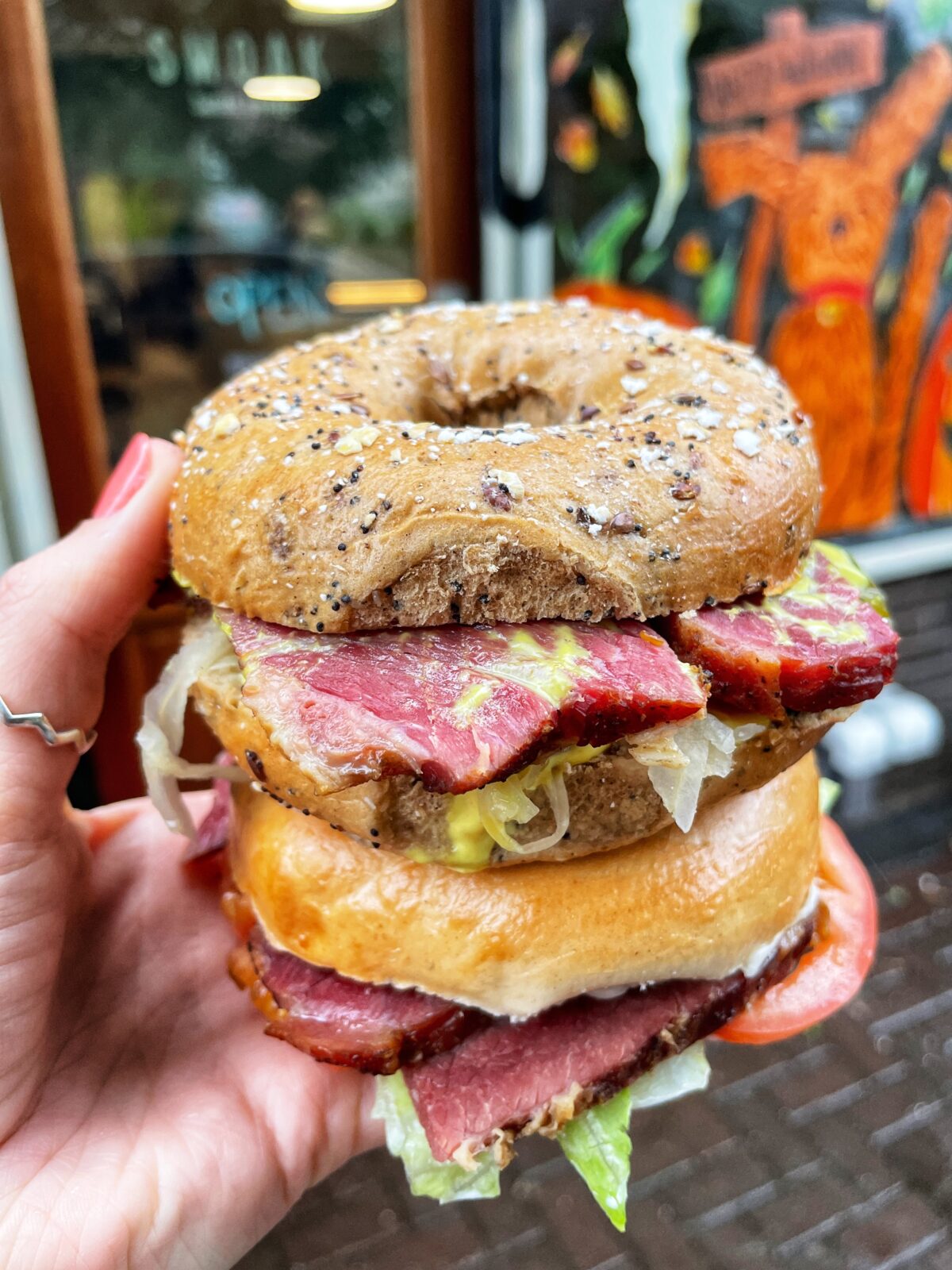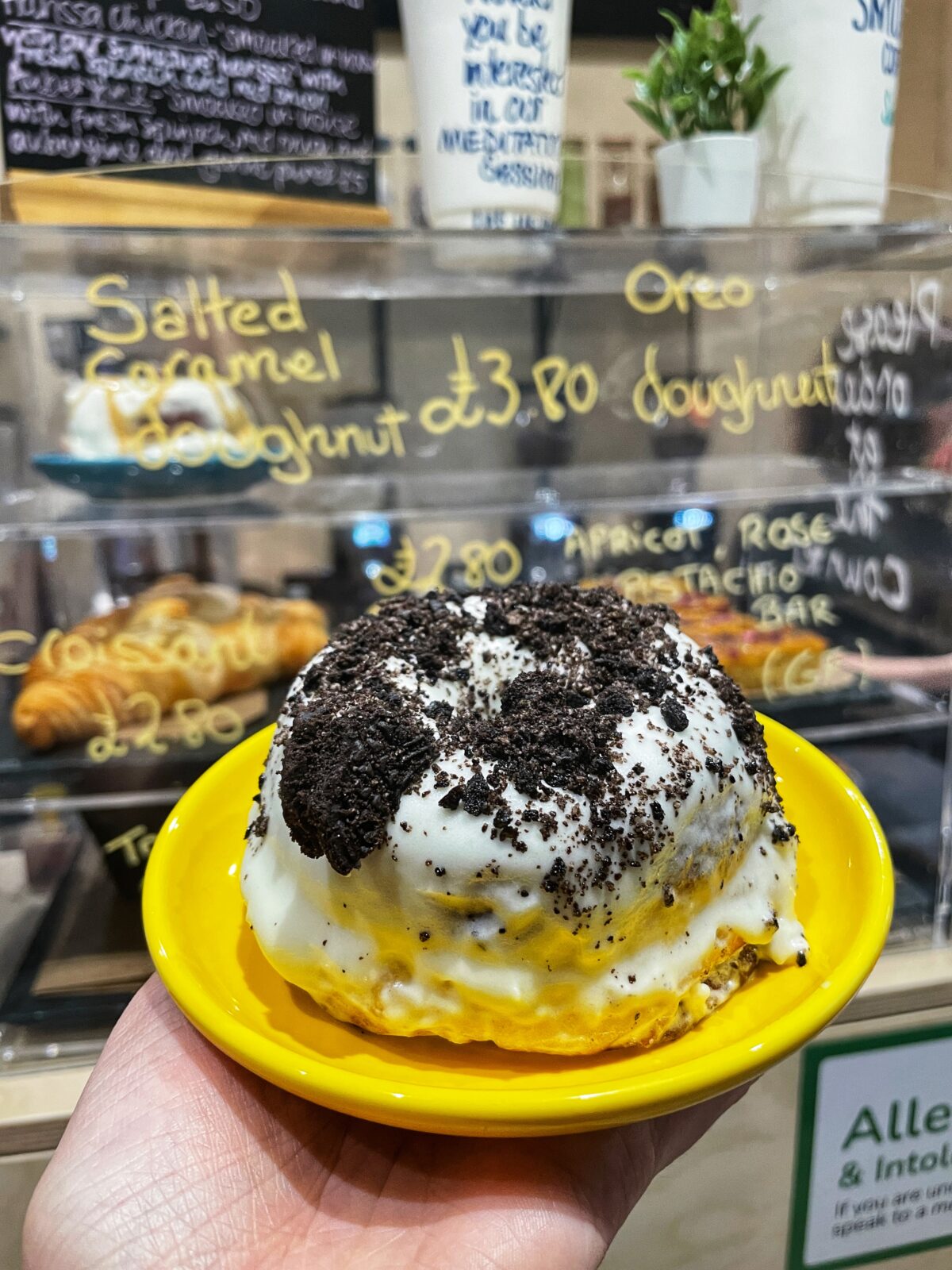 Read more: The Manchester Chinatown restaurant with gorgeous sushi for £1.50
All are very reasonably priced at £6.50 for meaty bagels and £6 for vegan options. You can also opt to double up on your aubergine, pastrami or chicken for an additional £1.50, and buy bags of Smoak's own coffee blend beans to take away.
Well worth a look in, to find out more and see the full menu you can follow Smoak on Instagram here.
Feature image – The Manc Eats