Eats
The new cafe in Manchester's Craft and Design centre selling CAVIAR-topped crisps
Plus cracking roast meat sarnies, breakfast butties and hearty soups, all made using produce from its neighbouring butcher's shop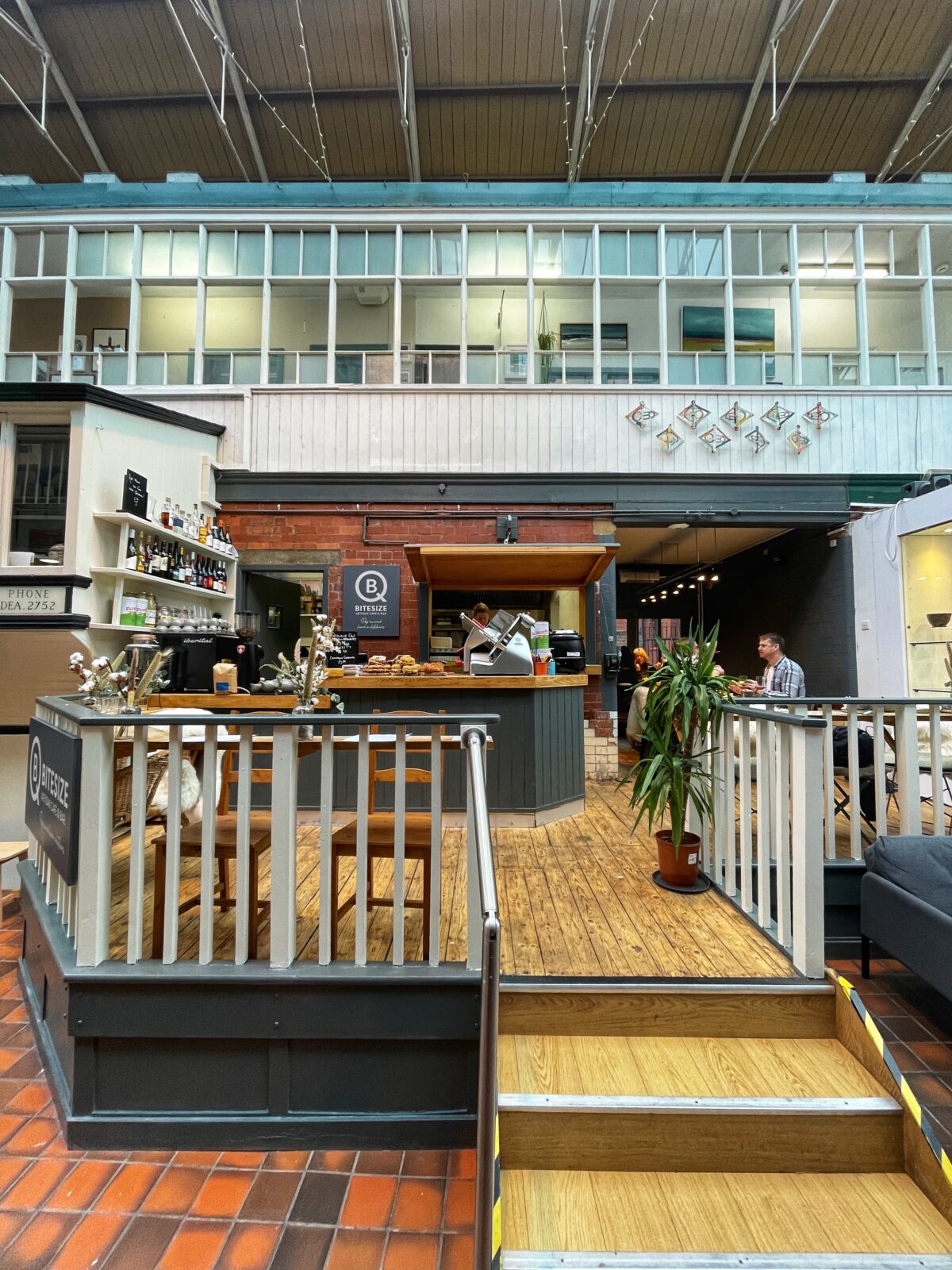 Crisps are, we're pretty sure, a universal snack that everyone can get behind – but how do you feel about caviar-topped crisps?
Undoubtedly, we all have our own ways of eating them – be that out of split packets spread open on pub tables and washed down with a pint, or dunked into bowls of creamy guacamole, hummus and spicy salsa.
But when it comes to Manchester's boujiest crisps award, one cafe has really outshone itself. Yes, we're talking about newcomer BQ Bitesize, opened by the team behind Tib Street favourites The Butcher's Quarter.
We've certainly had some out-there combinations before. Memorably, last year Adam Reid (of The French fame) served us some incredibly moreish cheese and onion-topped crisps at his short-lived New Century butty venture.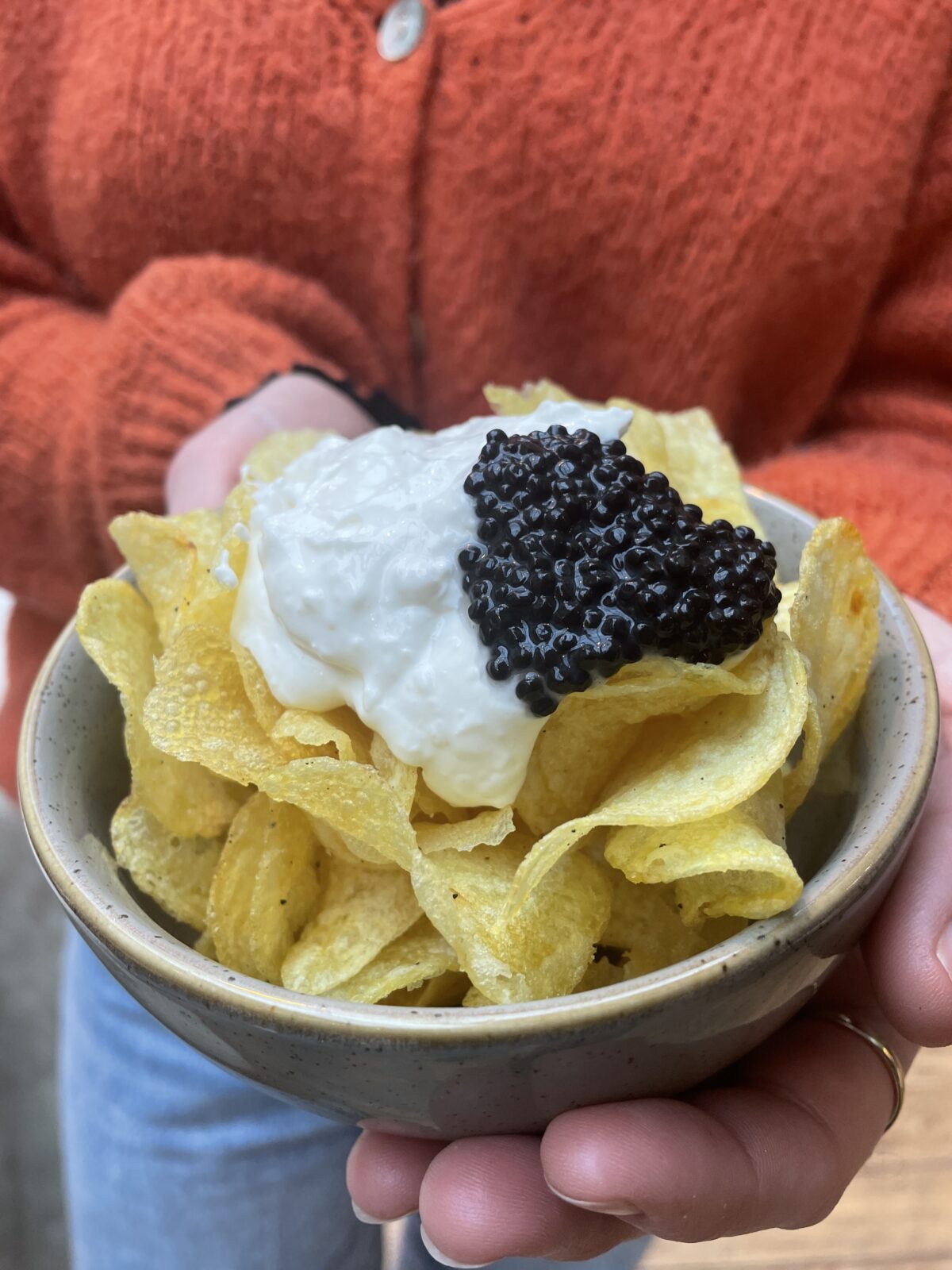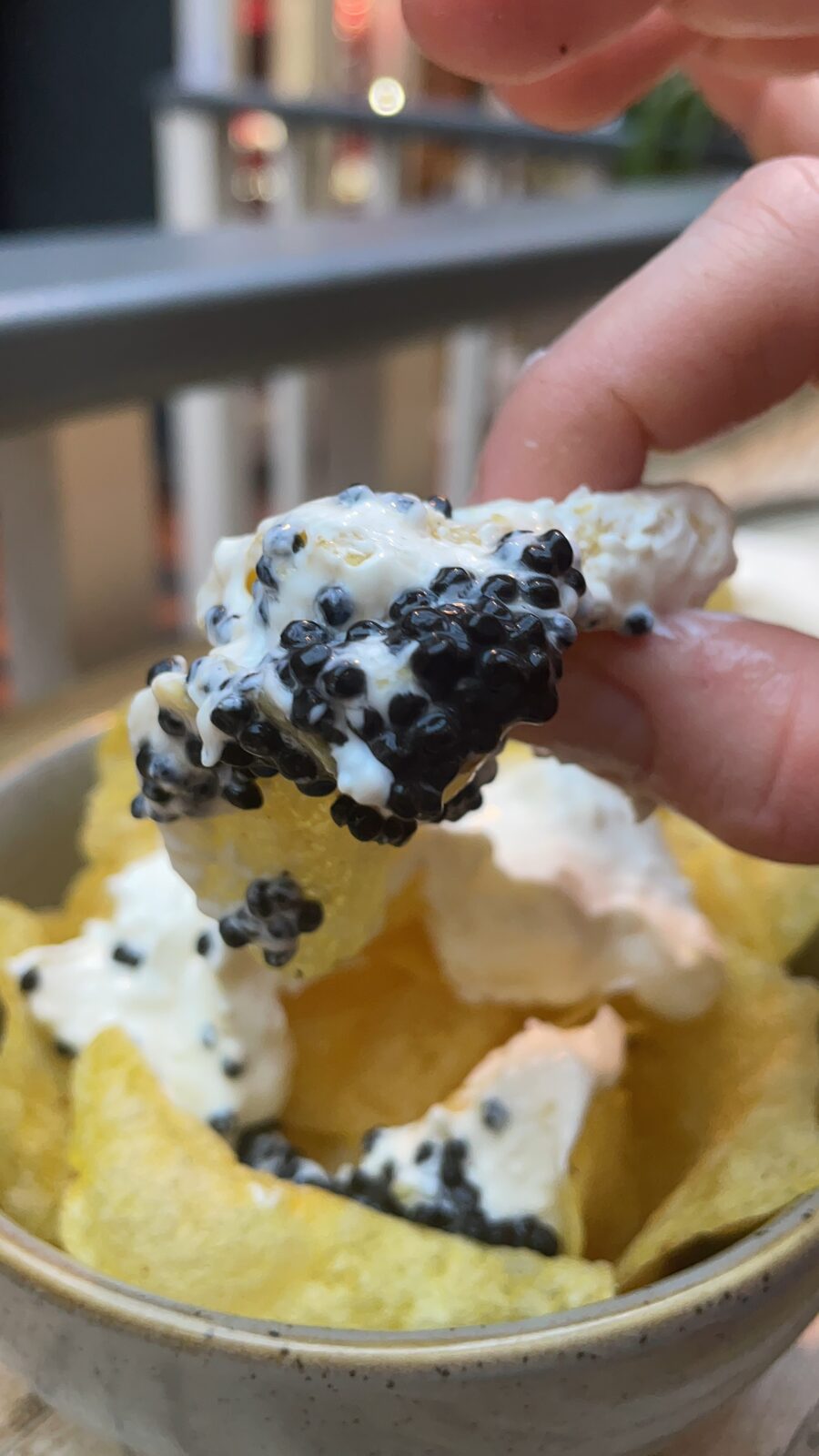 But these crisps on the menu at BQ Bitesize, the new cafe inside Manchester's Craft and Design Centre, really blow all others out of the water.
Read more: Gail's Bakery to open THREE new cafes in the north this year
Combining black truffle Torres crisps with a generous splodge of sour cream and caviar, they're equal parts messy and irresistible. Interestingly, they also happen to be the brainchild of Freddie Minns – formerly head chef at The French.
Elsewhere on the menu, there's plenty more to shout about too: from hearty roast meat sandwiches (made using a different cut every day, hand-selected from their butcher shop) to wholesome, warming bowls of soup and big, fat breakfast butties.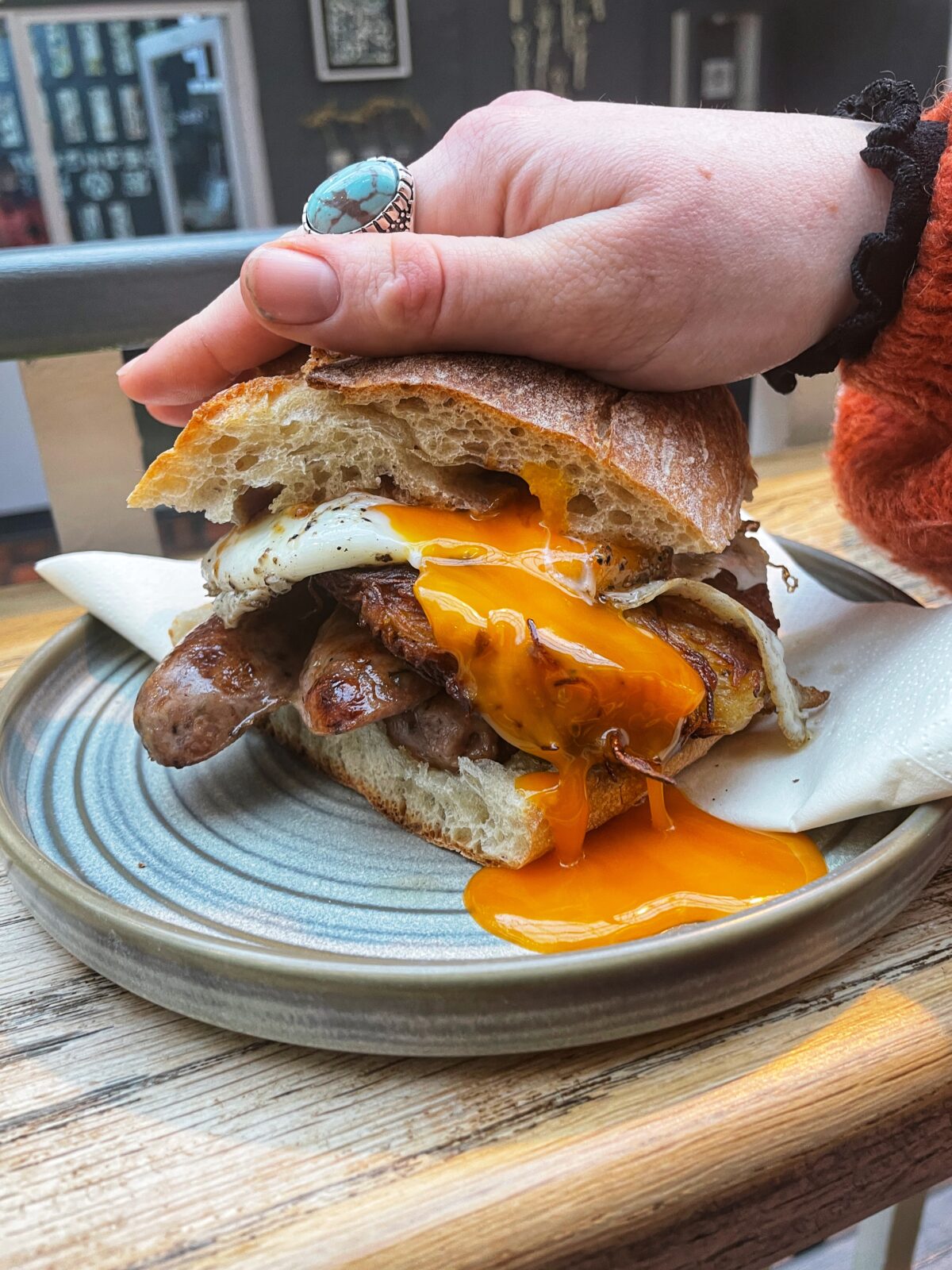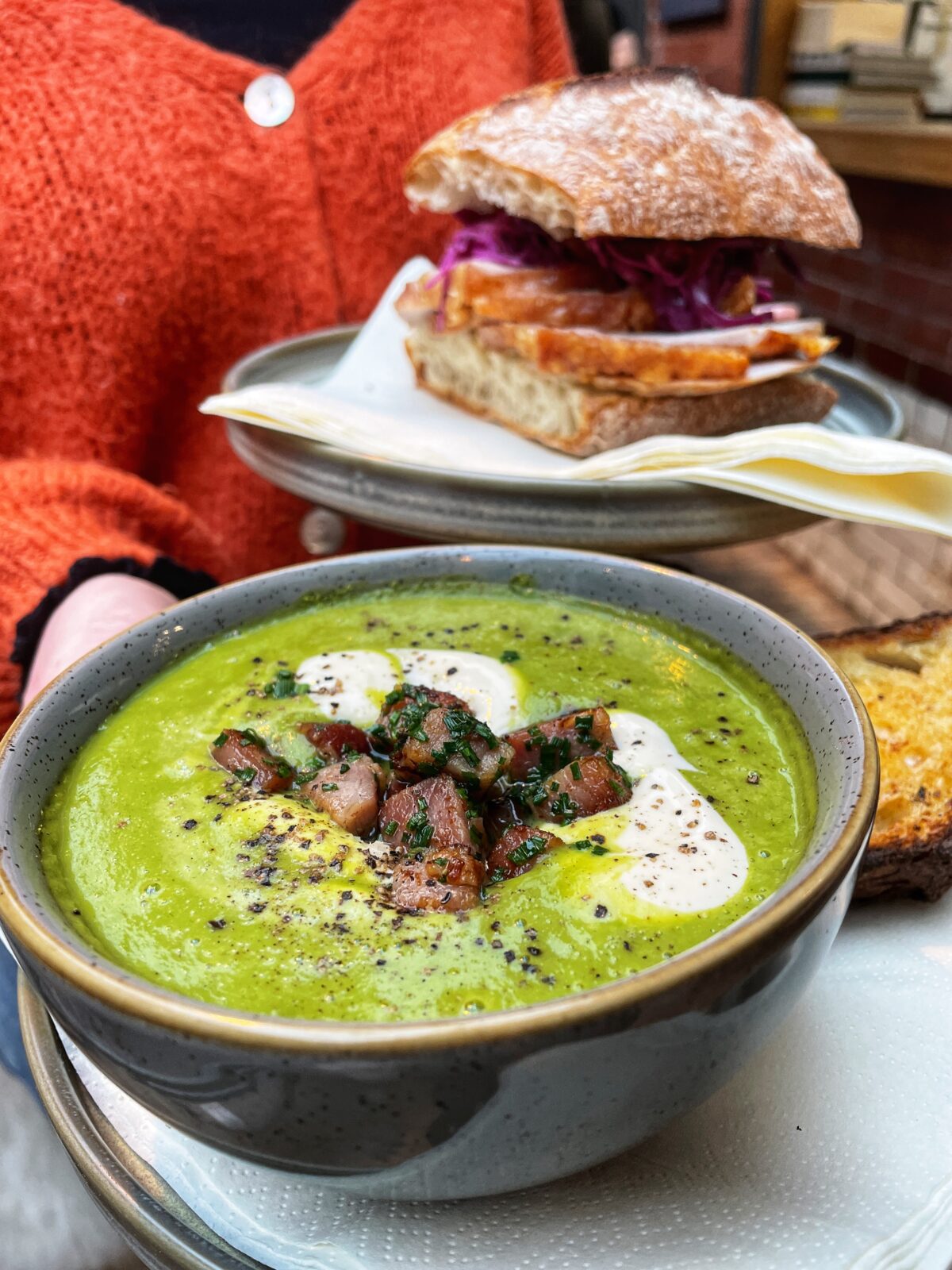 On our visit, we tucked into a roast pork sandwich with pork loin, pickled red cabbage and Devil Dogs BBQ sauce (made for the Butcher's Quarter by ex-Hawksmoor head chef William Kirwan, no less), plus a gorgeous cured gammon-topped pea and ham soup and hearty breakfast buttie.
Everything here is as locally sourced as possible, with bread coming from Holy Grain, coffee from local Manchester roastery Mancoco and all meat and fish from the Butcher's Quarter's other units on Tib Street and in Monton.
Read more: Manchester restaurant creates cheeky £69 per head Valentine's menu
A relative newcomer to the Northern Quarter, the team told The Manc that they will also be hosting monthly supper clubs at the new space – with the first one set for Burns Night, featuring an all-Scottish menu offering a non-traditional twist on the usual feast (don't worry, your neeps and tatties are still in there).
To find out more about BQ Bitesize artisan cafe, head over to the cafe's Instagram page here.
Feature image – The Manc Eats