Eats
The phenomenal, filthy hot dogs being served from a hidden Manchester brewery
Another new spot to track down.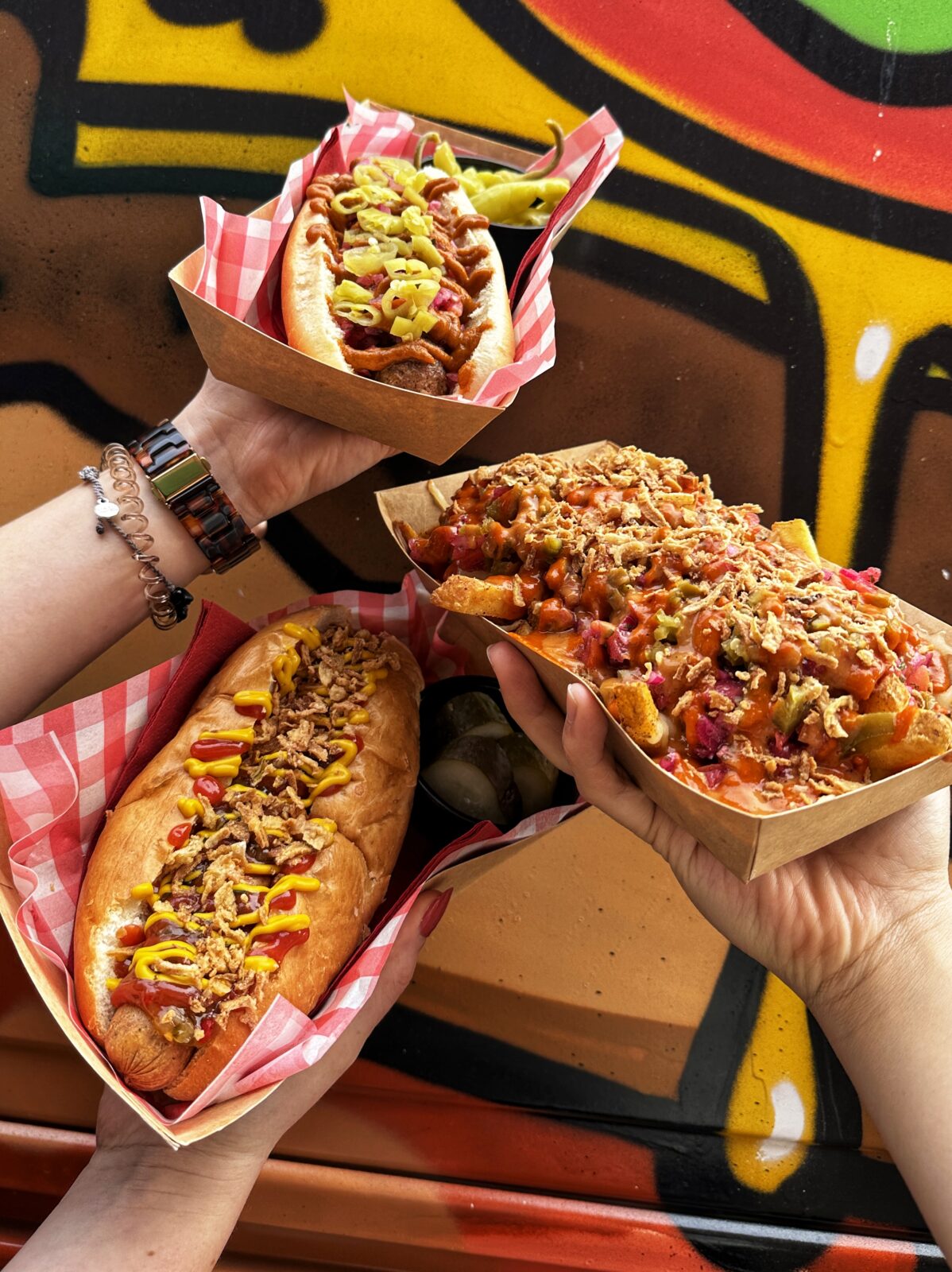 A new street food offering has opened in Manchester, serving some of the city's most outrageous loaded fries and hot dogs.
Diamond Dogs is hidden away in the courtyard of Green Arches – itself a hidden taproom – situated inside a graffiti-covered van.
There's a surprisingly lengthy menu for a business who have carved a niche out of the humble hot dog, with various toppings, sides and fries on offer.
One of the biggest selling points is that every hot dog on the menu can be made totally vegan, from the classic Porky New Yorky to the fancier offerings.
So what exactly can you expect from Diamond Dogs?
How do deep-fried black pudding bits, drizzled in curry ketchup and a dusting of curry powder, sound?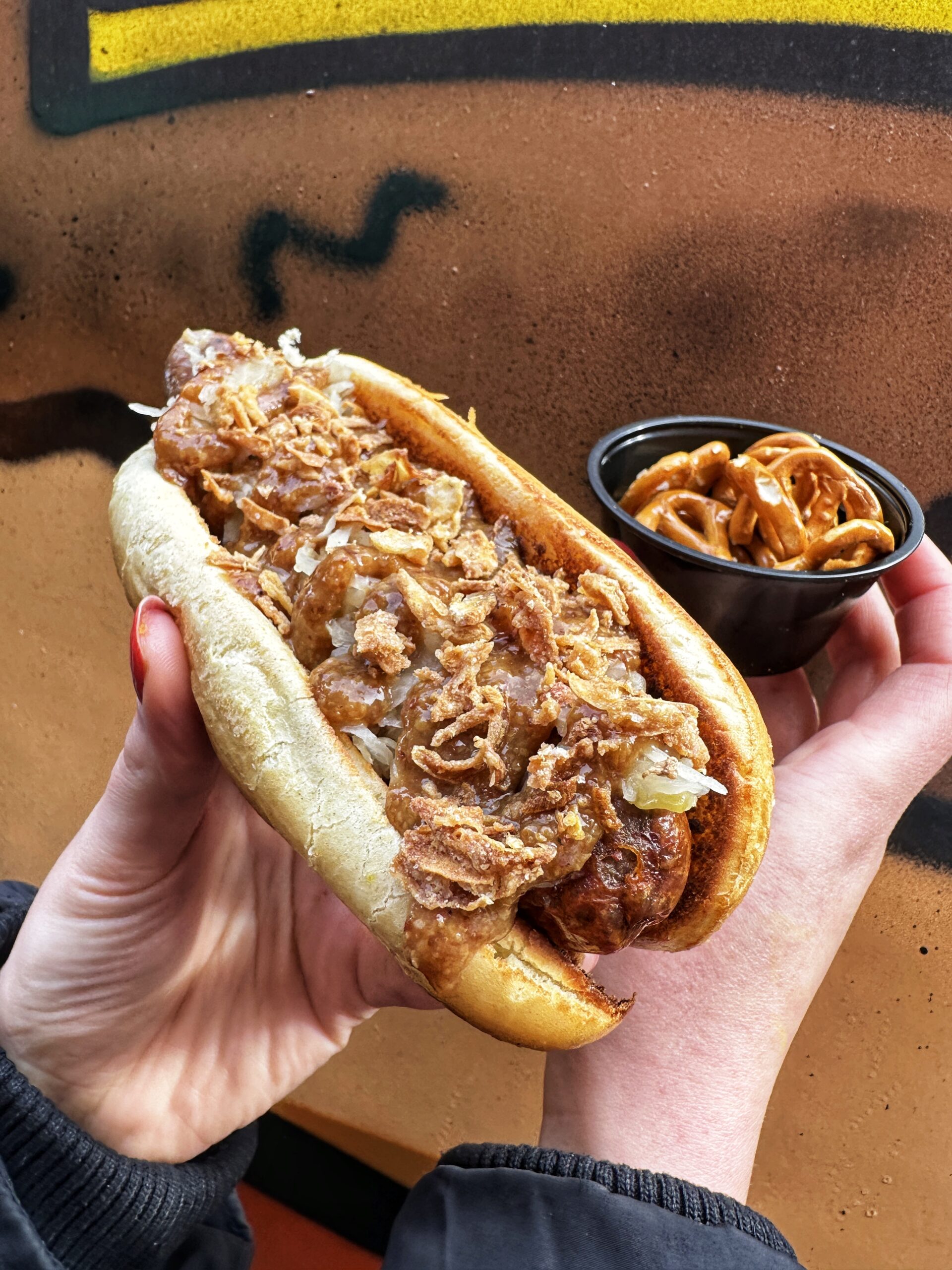 What about piping hot fries glued together with a double cheese blend, topped with crispy onions, blitzed beans, salsa, and chilli hot sauce?
Or you could take it full Berlin street food-style, with proper currywurst and sauerkraut piled on top of skin-on fries.
Diamond Dogs have gone to the effort of making almost all the sauces on the menu from scratch, leading to one of the best dip-and-drizzle experiences in the city.
There's the Pineapple Power hot sauce, which is slathered on the Shaka Aloha hot dog – a particular sandwich so messy, they have to serve it tightly-wrapped in foil to stop cheese running down your arms. Fans of a Hawaiian pizza will want to order this one.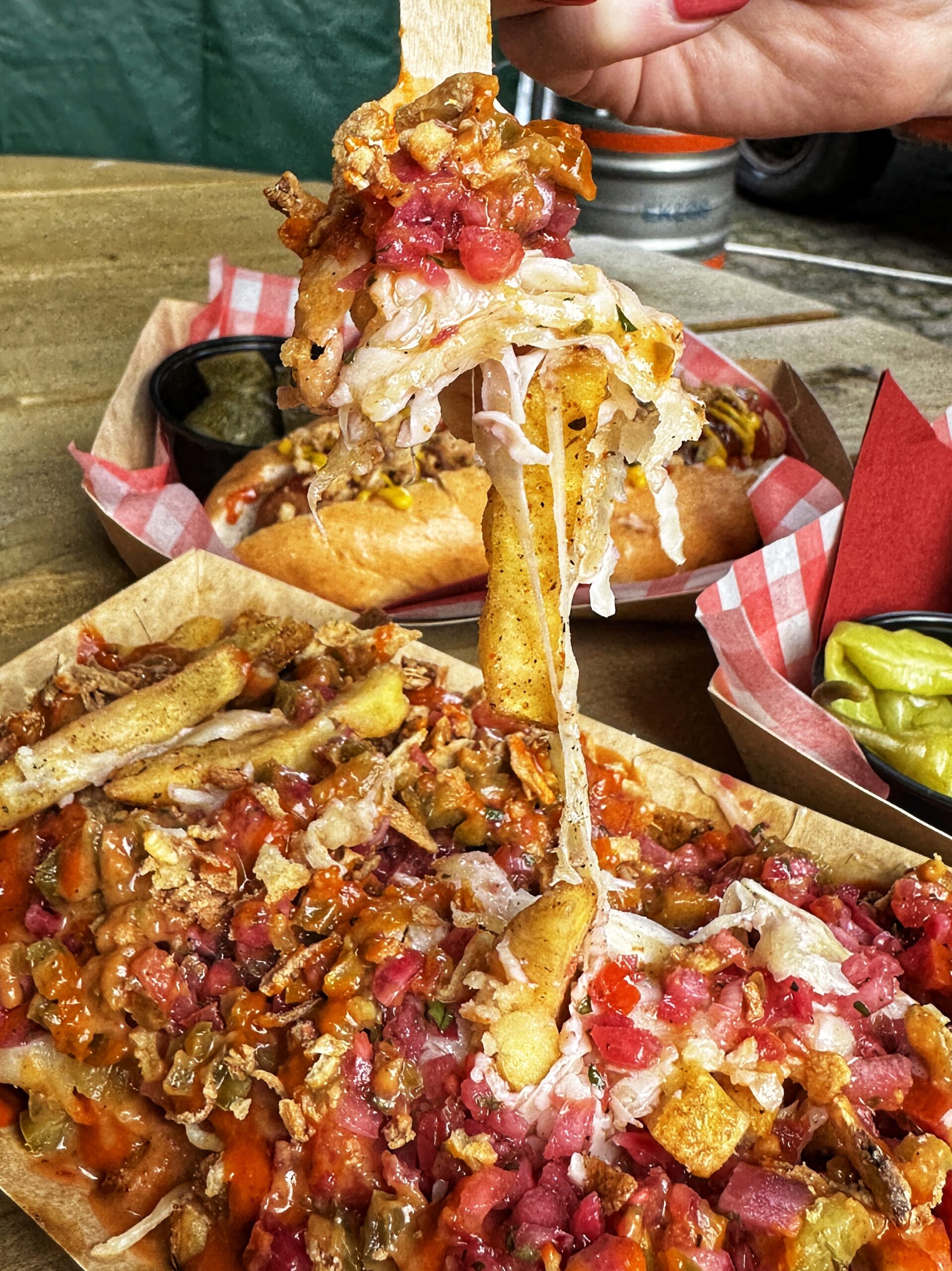 Another house sauce star is the House Kebabby Tomatah sauce, usually found drizzled over a lamb and beef kofta hot dog with fresh salsa.
On the side of every hot dog you'll find a little pot of accessories, from salted pretzels to pork scratchings to pickles.
Diamond Dogs has parked itself proudly behind Green Arches, a relatively new addition to the city's brilliant craft brewery and taproom scene.
Read more
The brewery taproom itself is nearly placed beneath one of the railway arches of the Green Quarter, and takes its green credentials seriously – the bar is almost entirely decorated in white and wood, but is covered in plants.
There are potted plants that are taller than most people and vines crawling up the curved walls.
The green-tiled bar serves a brilliant range of flagship ales.
Diamond Dogs is open from 5.30pm to 9pm on Wednesdays and Thursdays, and until 10pm on Fridays. On the weekends it opens at 10.30am, closing at 10pm on Saturdays and 6pm on Sundays.
Featured image: The Manc Group