Eats
The blink-and-you'll-miss-it pasta and dumpling restaurant that just made the Michelin Guide
Run by partners Kasia Hitchcock and chef Franco Concli, it is housed on Red Bank with a sign advising 'ring the doorbell' to guide you in.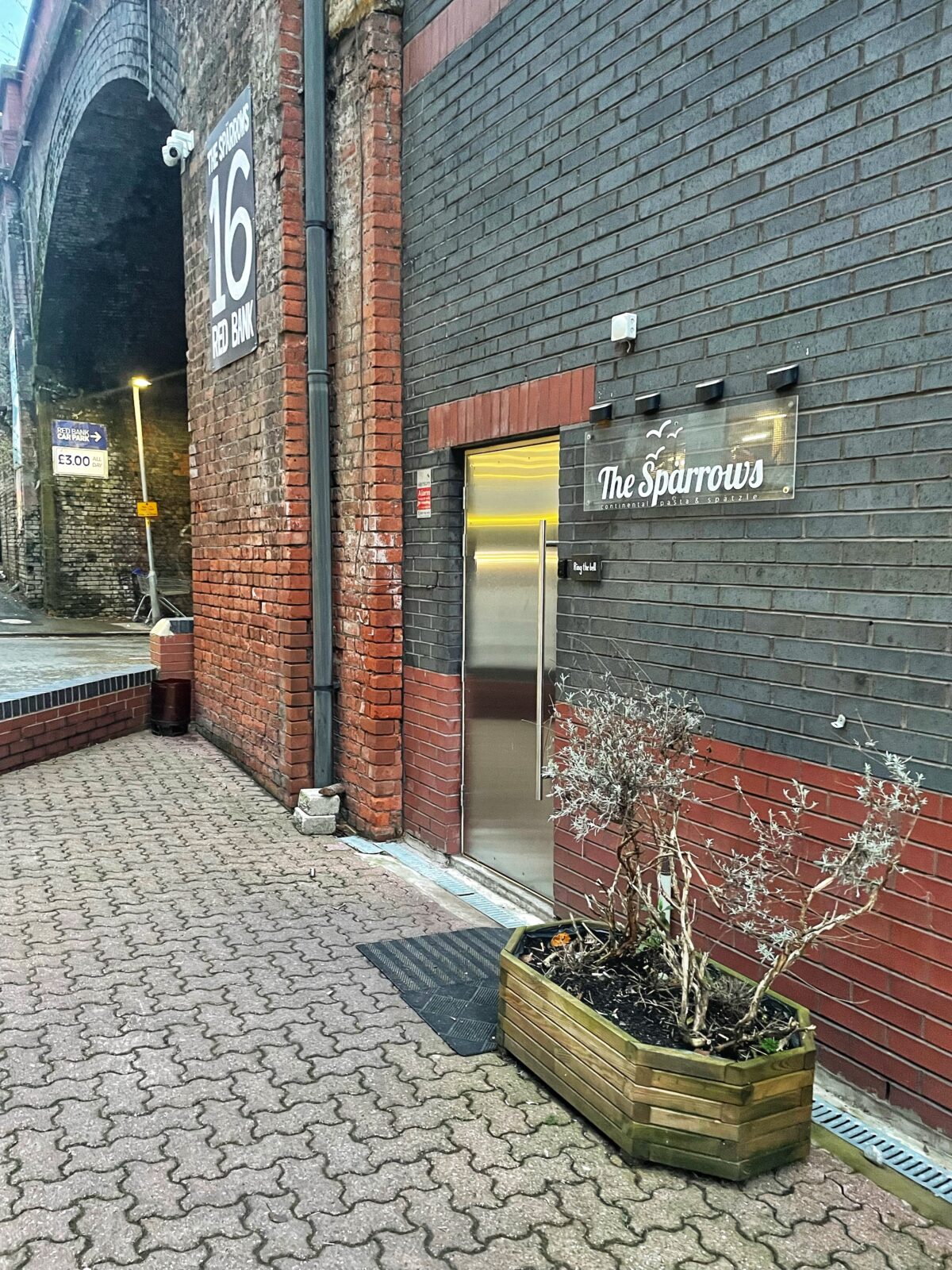 Over in Manchester's Green Quarter, there is a charming restaurant serving up some of the best pasta in the city.
Called The Sparrows, last week it was revealed as one of the new additions to the prestigious Michelin Guide – a recognition that's truly well deserved.
Long beloved by Manchester foodies, it takes its name from its signature dish, spätzle: a thick, irregularly-shaped pasta so named because its dough looks like birds in flight when scraped, wet, from the board straight into a boiling pan of water.
One-half of the couple behind the restaurant, Chef Franco Concli, hails from Trentino in the north of Italy where dishes often share influences with neighbouring Germany, Austria and Switzerland.
The other, Kasia Hitchcock, was born in Poland close to the Ukrainian border, where dumplings are a comforting part of the food culture.
It makes sense, then, that on the menu you'll find plump handmade pierogi and pelimeni dumplings stuffed with the likes of cottage cheese and potato, mushroom and homemade sauerkraut, listed alongside gnocchi, pappardelle, tortelli, and the pasta that started it all, spätzle.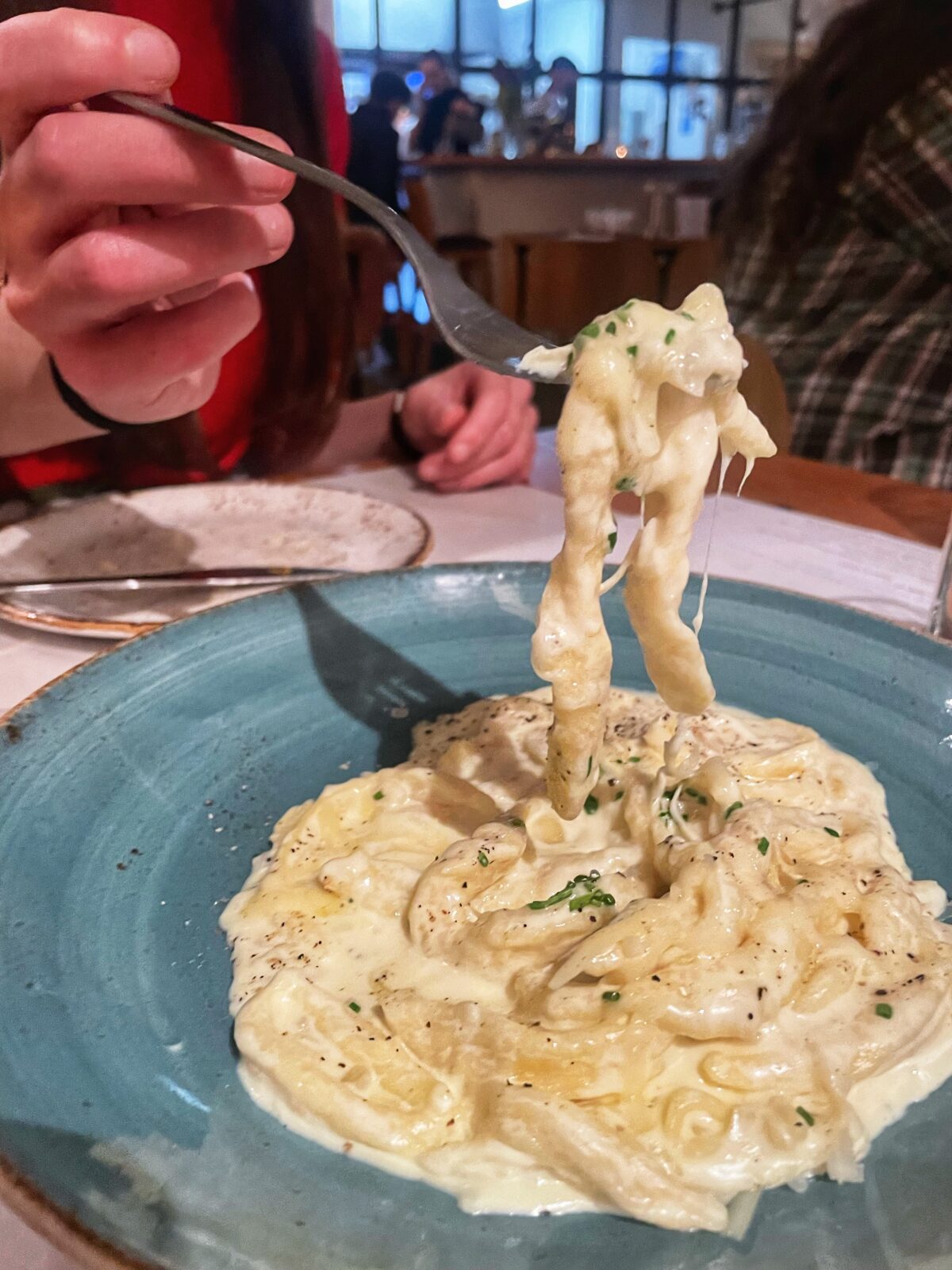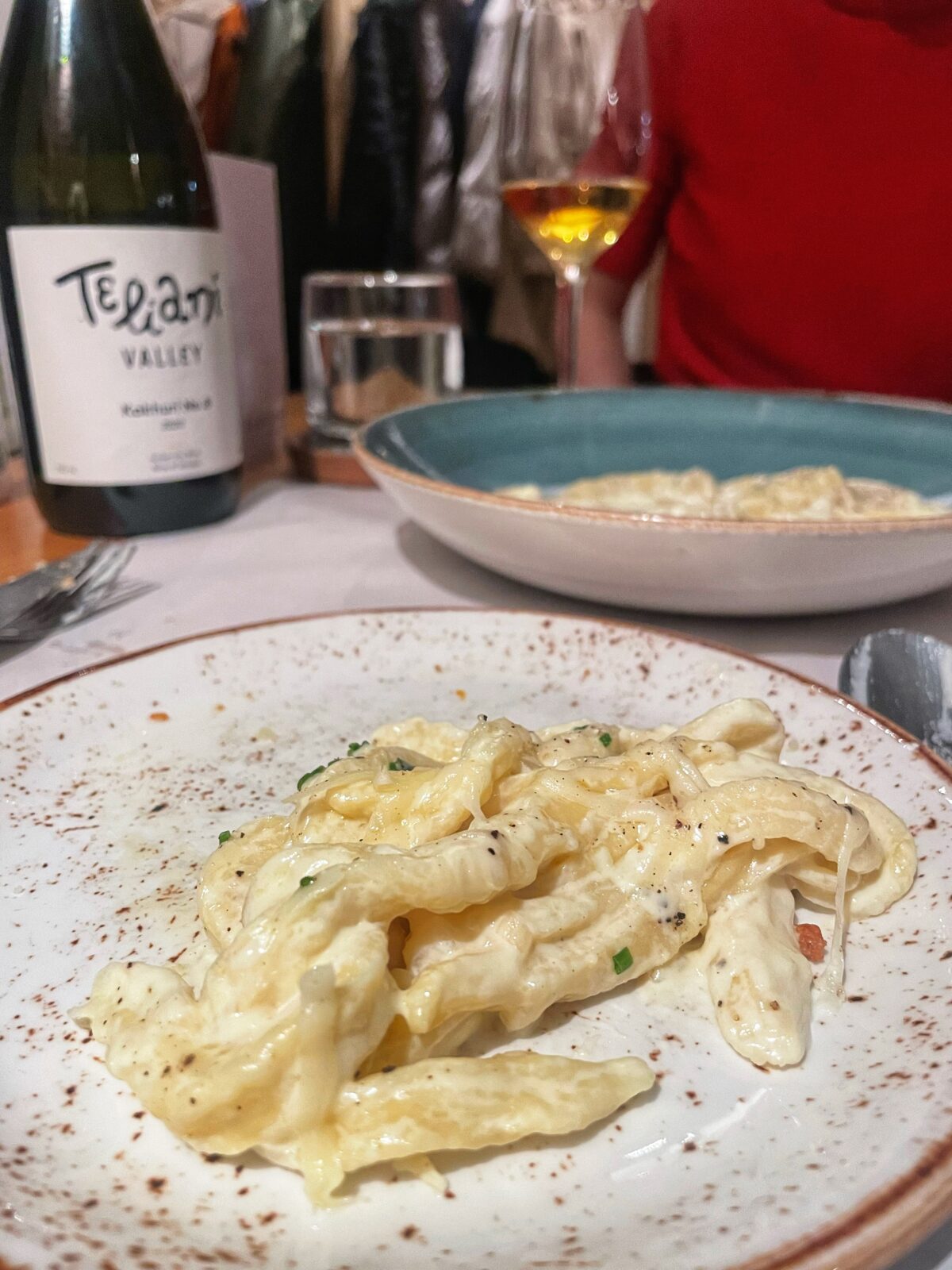 One of the beauties of the menu here, specials aside, is that you pick your own pasta and sauce combination. Sauce options include butter and sage, tomato, guanciale, and bolognese, but the must-order dish, the one I always go back to, is the kase spätzle.
Essentially a grown-up, Germanic version of mac and cheese, think fresh egg noodles enveloped in creamy gruyere and Emmental cheese sauce, with braised onions adding a touch of sweetness. It's a Swabian specialty but also very popular in Germany, Switzerland, and now Manchester too.
As for the bar, there is an enticing list of low-intervention Germanic and Polish wines, plus a strong sake menu.
Read more: Manchester's Animaid cafe claps back after local councillor brands it 'disgusting'
Before The Sparrows, Kasia's sake company supplied Umezushi. Now sadly closed, it was once Manchester's best sushi restaurant and a key player in helping the couple get their start up here.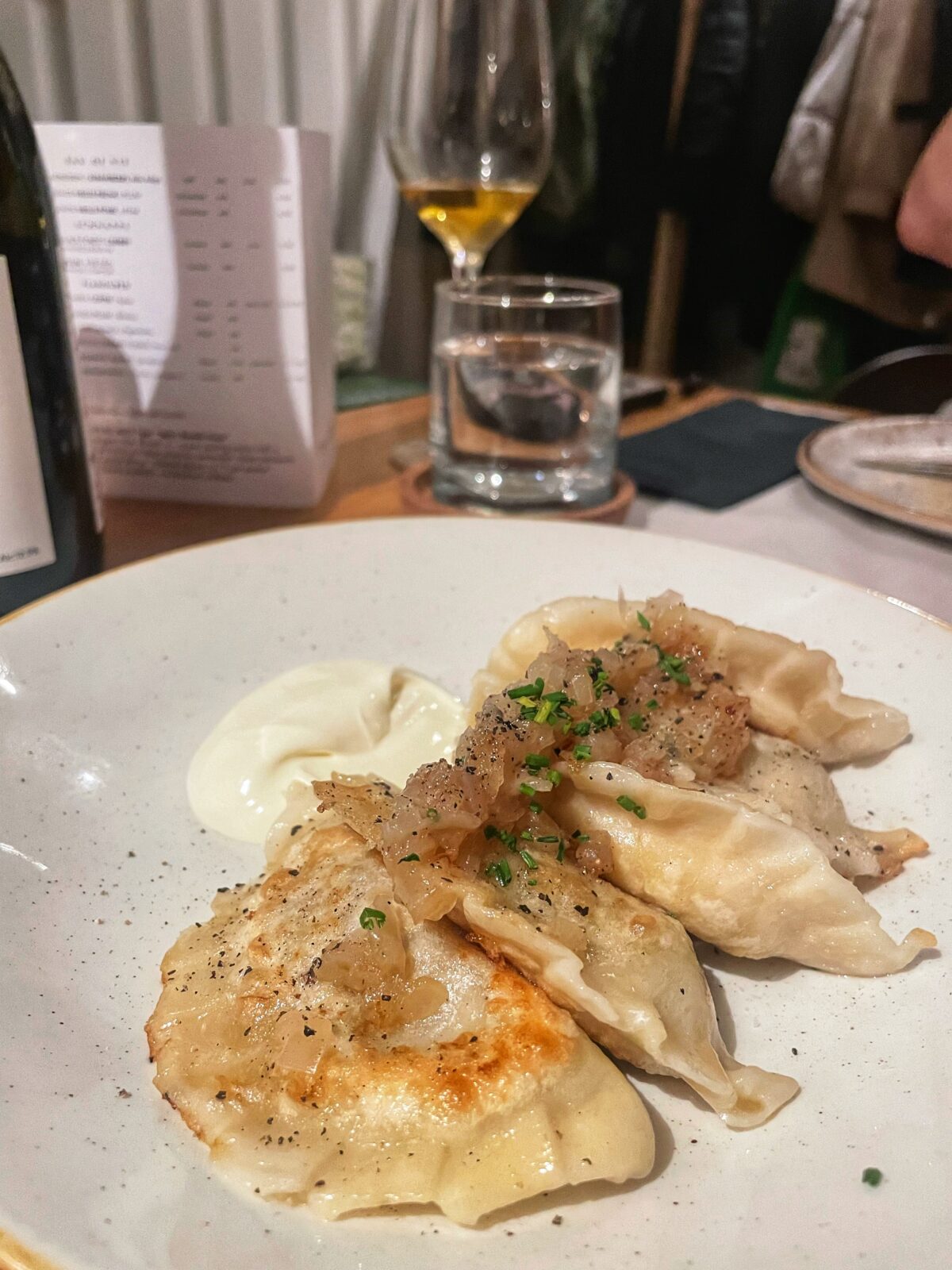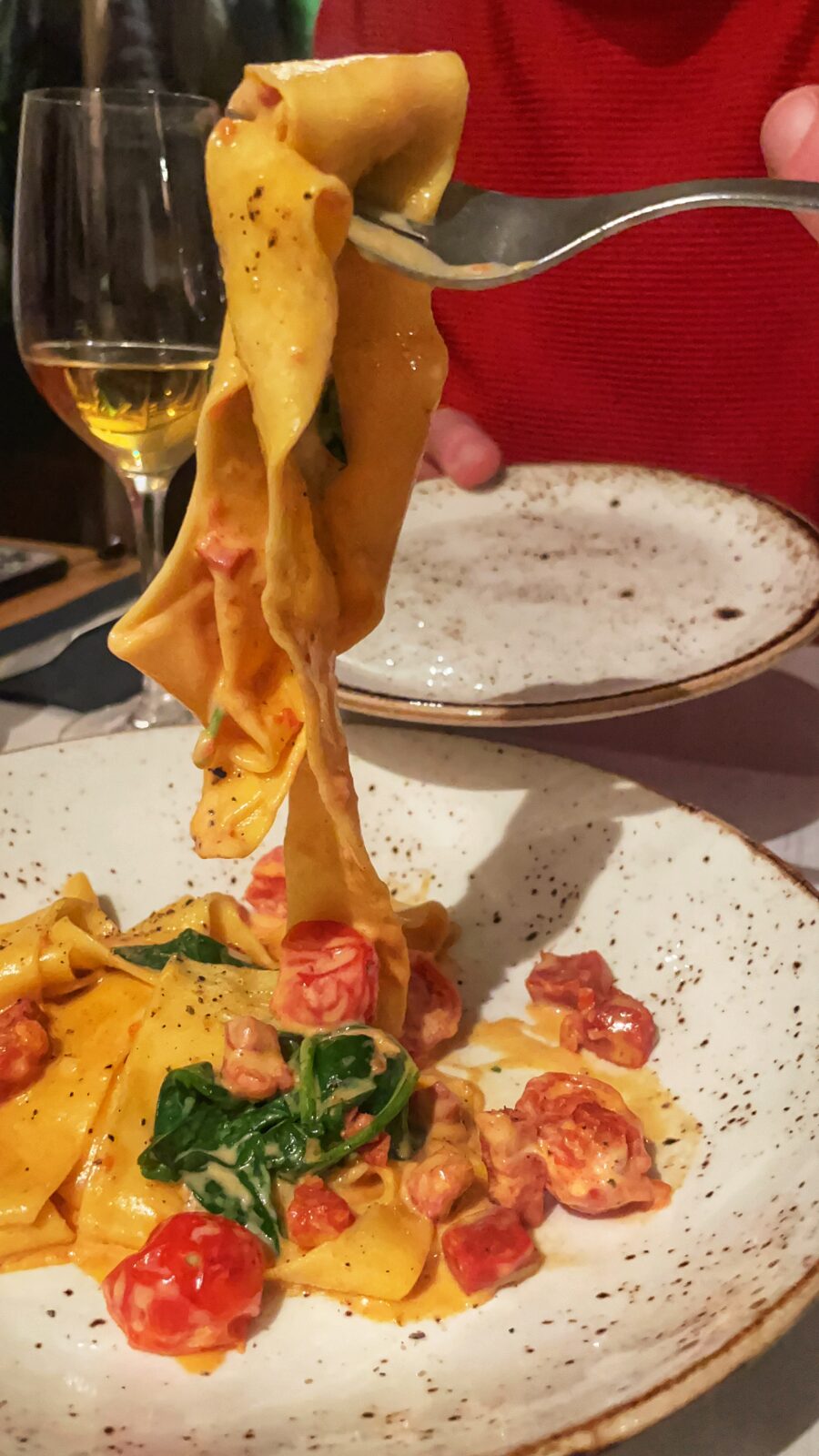 Owners had recently converted the archways opposite into prep kitchens, and it was here in 2019 that it all began, with dumplings and spätzle served in a tiny arch that seated twelve at a push.
Needless to say, after a rave from Jay Rayner in The Guardian the restaurant quickly outgrew Mirabel Street and moved to a new, bigger arch no more than five or ten minutes walk away.
As time has gone on, its settings and service have become undeniably sleeker. Its menu, however, has stayed pretty much the same – including its low prices.
On my first ever visit in the summer of 2019, I think my friend and I spent just over £50 on a three course meal with wine. This time, a plate of spätzle is still only £10.50 shared between two of us.
Given everything that's going on in the restaurant industry, and the fact that I recently saw a far inferior plate of pasta listed at £16.50 in another Manchester restaurant, it's a very pleasant surprise.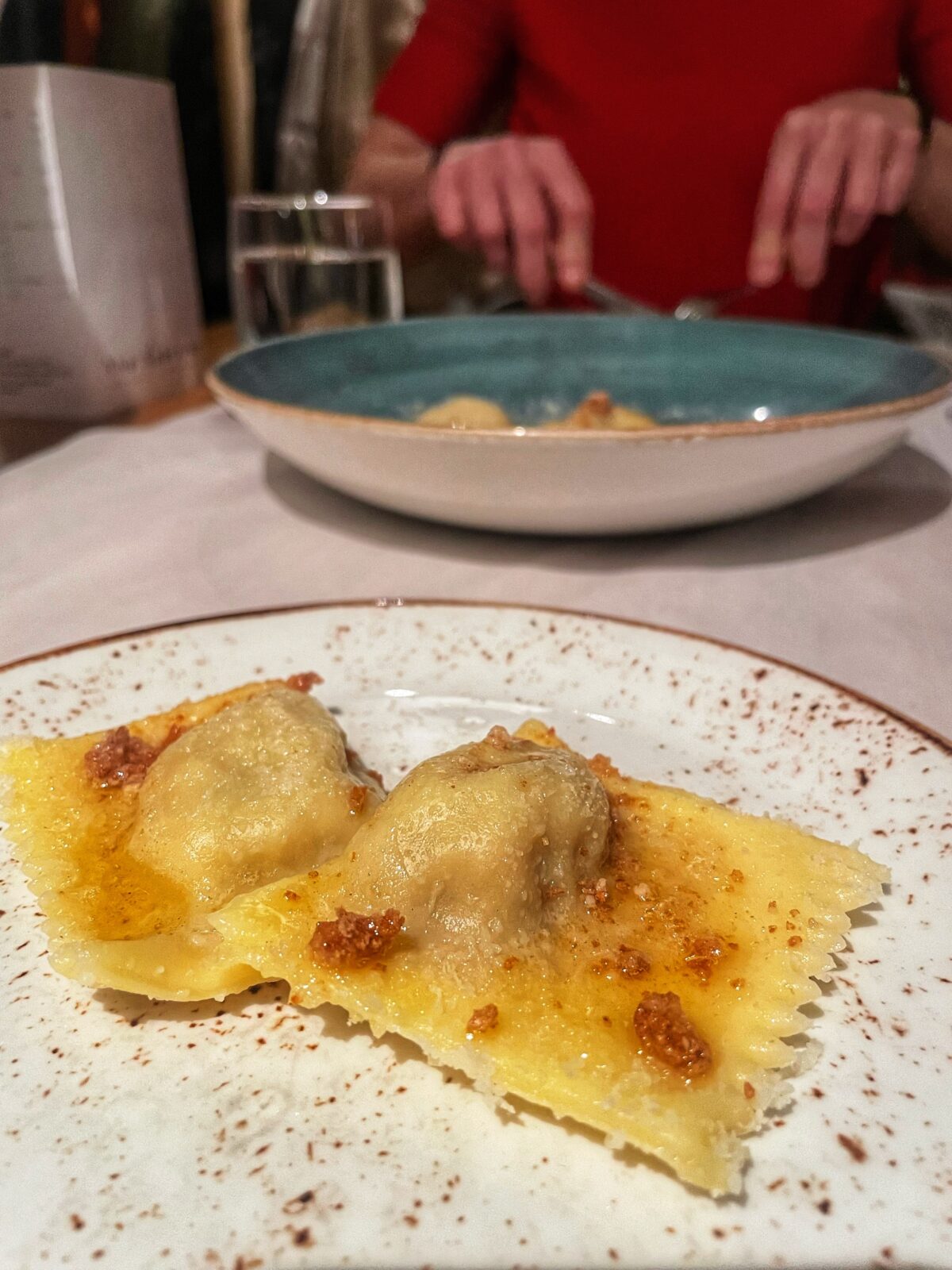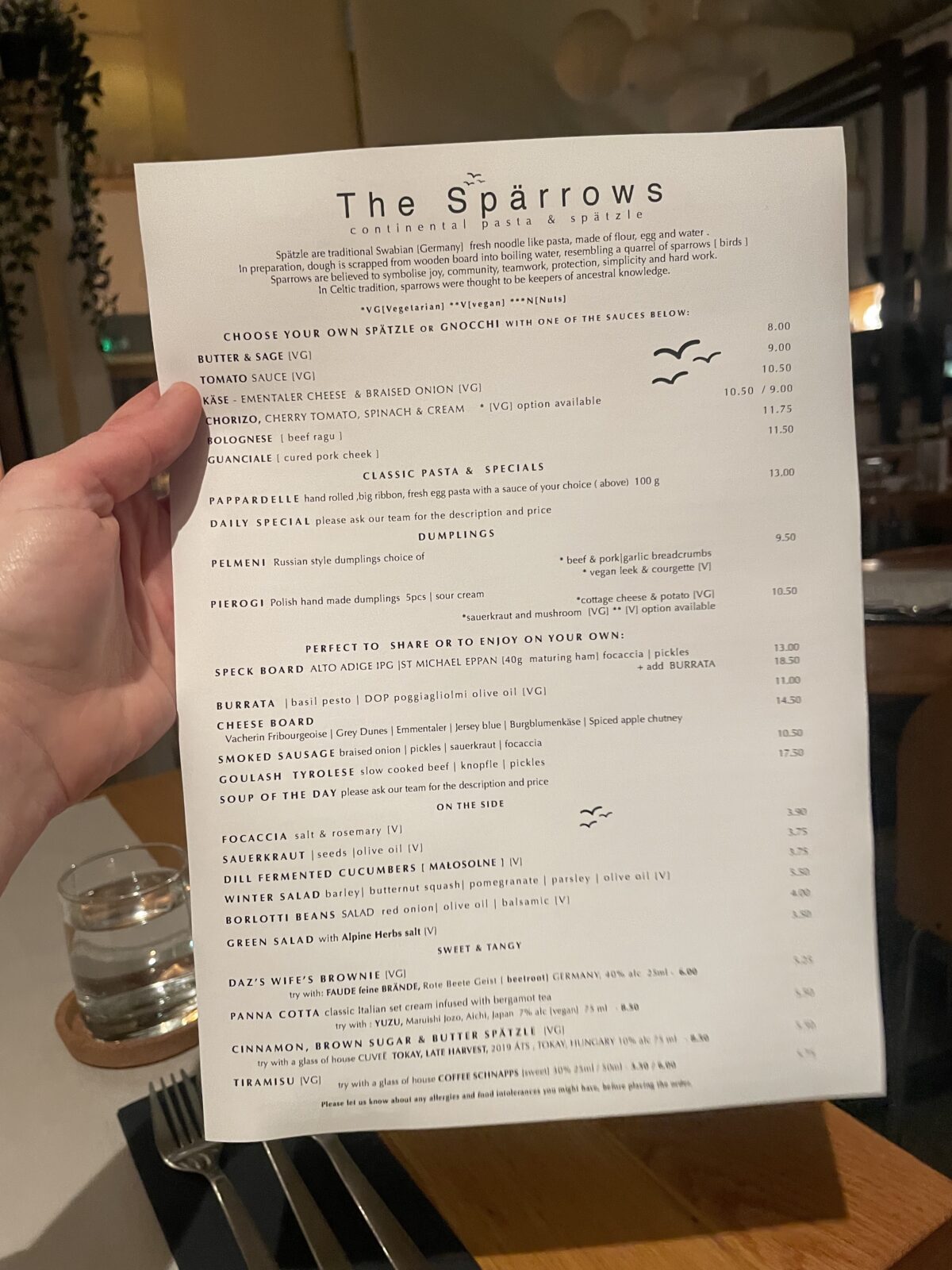 As it ever was, the staples are still there: gnocchi and spätzle, pappardelle and a daily special, available to order with your sauce of choice from just £8 a plate.
We also try one of the specials, starting our meal sweet with tortell stuffed with butternut squash and seasoned with the almond crunch of an amaretti crumb.
Read more: All the February Manchester restaurant deals, discounts and offers you need in 2023
Add to that long ribbons of pappardelle with an indulgent mix of chorizo, cherry tomato, spinach and cream, a small plate of fresh and fragrant dill-fermented cucumbers, and an excellent bottle of Teliana Valley orange wine, and suffice to say our table was a very happy one indeed.
The house pierogi still come stuffed with the same choices of potato and cottage cheese, or sauerkraut and mushroom, and popular sides of salted rosemary focaccia and sauerkraut are correct and present, priced from £3.75.
Even better, dumplings can be 'mixed and matched' at the chef's discretion – a good option if you can't decideon your order and want to try a bit of everything.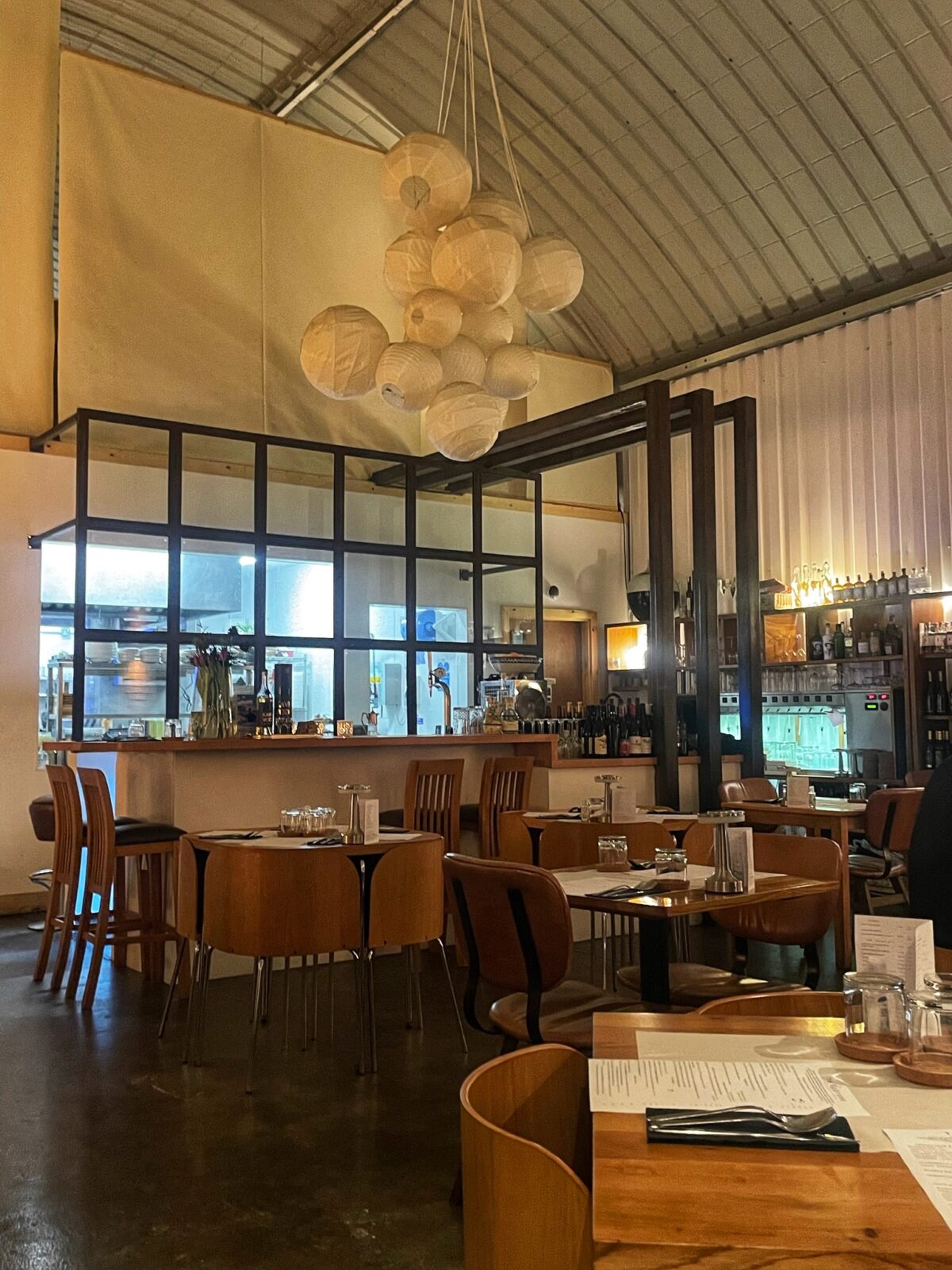 As for the dessert menu, there's still the sweet spätzle with cinnamon butter and brown sugar, as well as Daz's wife's brownie (Daz being their postman), although I regret to report I overindulged so immensely on the savoury portion of the meal I was too far gone to contemplate a pudding.
Read more: I tried the Manchester roast with a dedicated cauliflower cheese menu named the 'UK's best'
The restaurant itself is chic and stylish, with statement lighting fixtures and tall glass windows looking into an open kitchen. But the real marvel is what comes out on your plate.
No doubt it will soon be inundated with new fans, as it should be. Run, don't walk, whilst you can still get a table. This really is some of the best pasta in town.
Feature image – The Manc Eats