Eats
I tried the Manchester roast with a dedicated cauliflower cheese menu named the 'UK's best'
With eight different styles of cauliflower cheese to choose from alone, it's safe to say that Ducie Street Warehouse has created something truly special here.
Right, let's talk cauliflower cheese for a moment. A non-negotiable on a roast dinner, I like mine steaming hot and encased in cheesy bechamel, slightly charred on top and oozing in the middle.
Truth be told, I'm more attached to cauliflower cheese than Yorkshire puddings (blasphemy up north, I know). Miss a Yorkshire off my roast and – as long as I've not ordered beef – we'll be absolutely fine. But forget the cauliflower cheese? Well, I'm not sure I'll ever forgive you.
Given my proclivity for the stuff, when Ducie Street Warehouse first launched its menu dedicated to cauliflower cheese my interest was piqued, to say the least.
Then at the start of this year, its Sunday roast offering was named the best in the UK. So, in the interests of roast-loving Mancs everywhere, I dutifully trotted down to give it a go. The things I have to do in the name of journalism, honestly.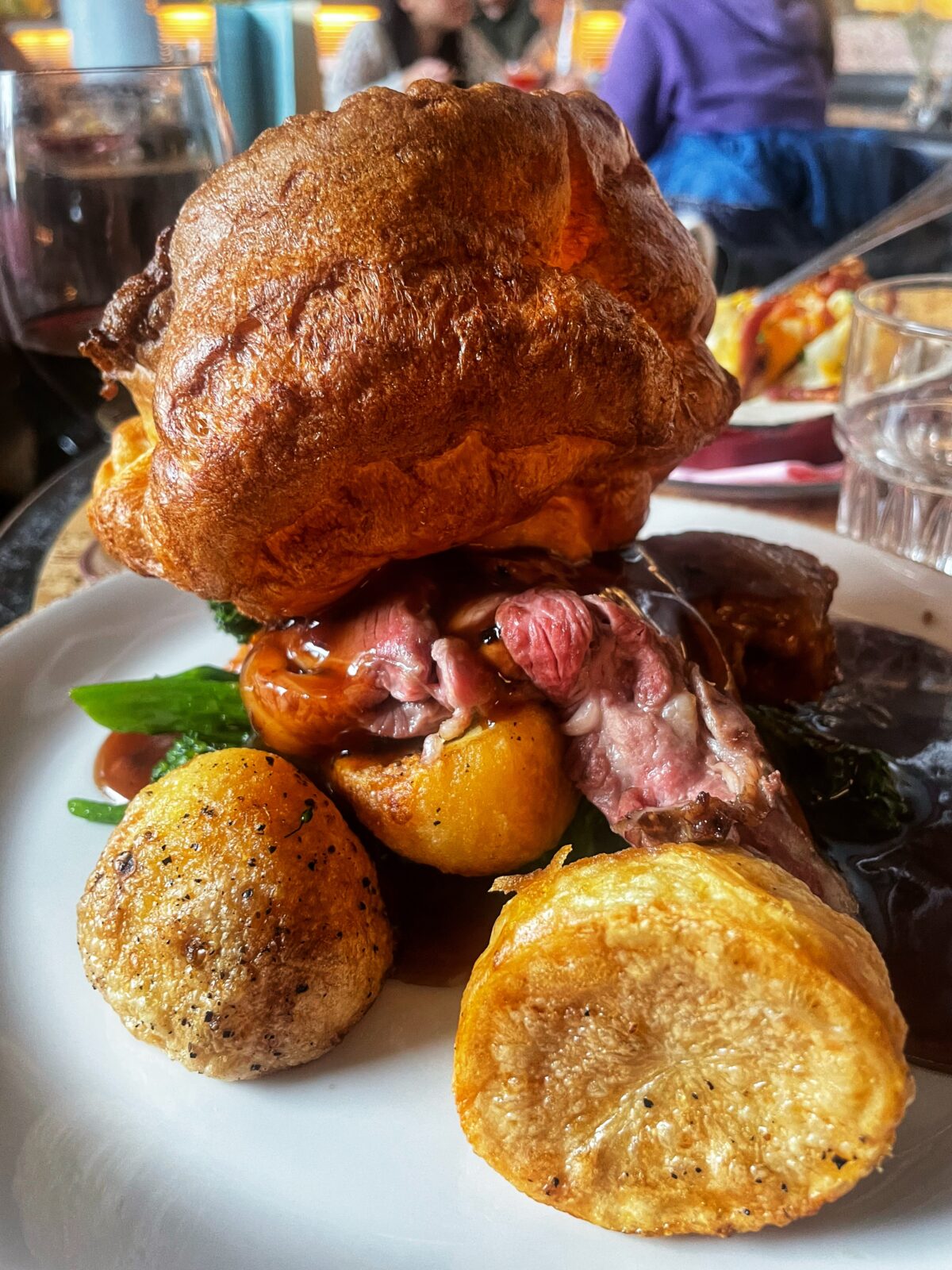 Mentally prepared to eat my body weight in cheese, I'd already familiarised myself with the menu. Ok, technically two menus. Ducie Street Warehouse has a separate one just for its cauliflower cheeses: with eight different styles to choose from.
We're talking cauliflower cheese with vintage cheddar, freshly shaved black truffle, bacon frazzles, garlic and herb crumble, four kinds of cheese, blue cheese, macaroni, plus a cheezy option for the vegans.
According to the team, it's 'the ultimate Sunday side that deserves a place of its own.' I couldn't agree more.
As for the rest, its separate 'Sunday with Sides' menu also seemingly has it all. Dry-aged local shorthorn beef sirloin, W.H. Frost premium chicken breast, rosemary roasted leg of lamb and a weekly-changing vegan roast 'with all the trimmings'.
Add to that its promising-sounding 'Slice Of 'SOMETHING FOR EVERYONE' – a carvery-style mixed-meat plate priced at £27.50 – and it does seem like they've really thought of it all.
Read more: A Manchester restaurant is doing bottomless pancakes for Pancake Day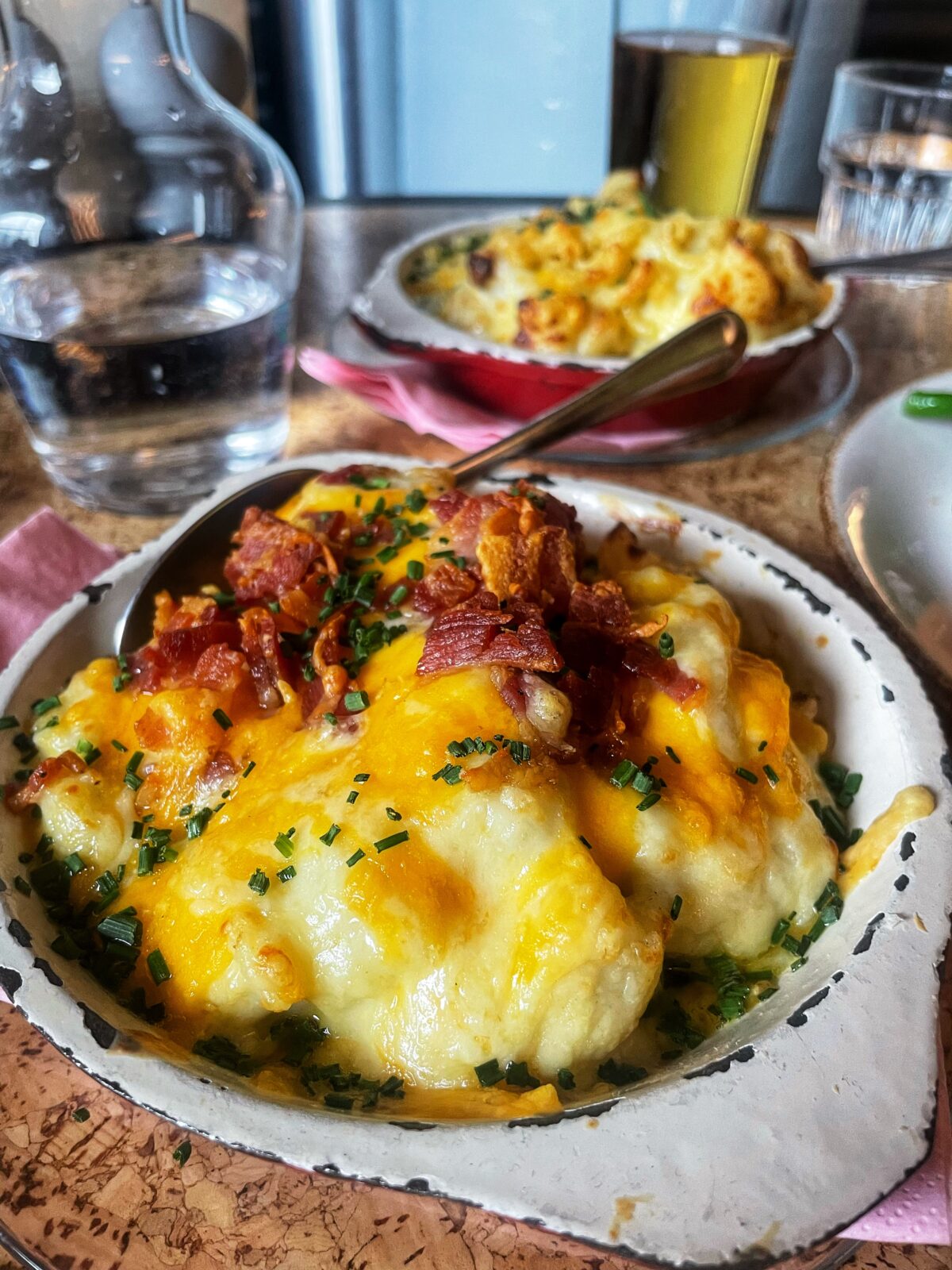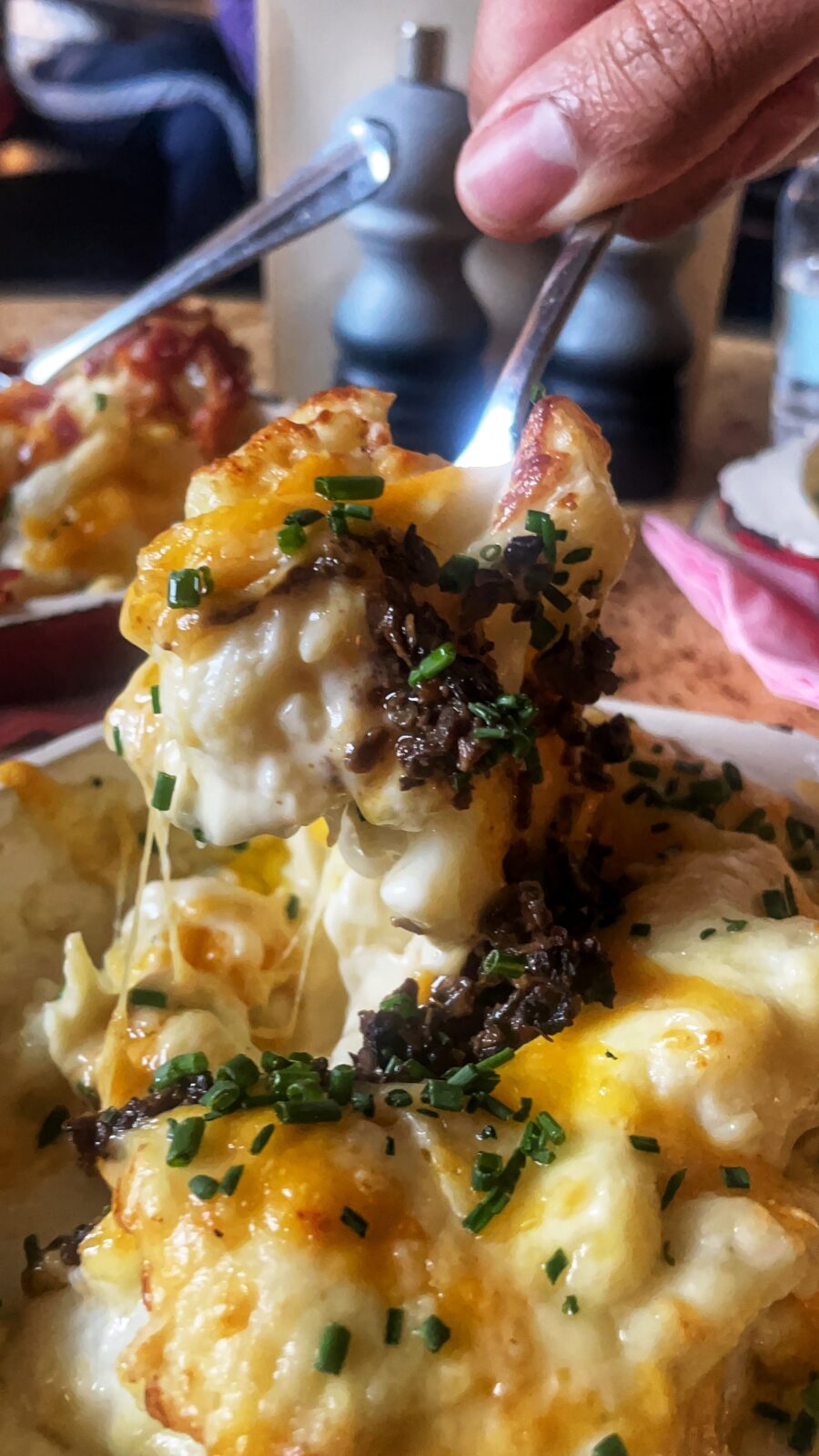 I opt for a pink leg of lamb, whilst my cheese-eating partner in crime goes for the beef (which also comes out beautifully pink). Both are served with crispy roasties on a mountain of seasonal veg, topped with the biggest singular Yorkshire puddings I think I've ever seen.
Gravy is generous, but there's an extra jug plopped onto our table too – just in case. Being a gravy glutton, I pile it on. It comes out a bit thick for my liking, but still tastes delicious nonetheless.
As for the cauliflower cheese? It's worth every bit of hype it gets. We try the umami-rich black truffle, blue cheese, macaroni and Frazzles options, filling our tiny table for two with an absolute mountain of cauliflower.
As ever, my eyes are bigger than my belly, but I give it a good go: packing up the rest to take home and eat in bed later.
Read more: This Manchester restaurant is serving a Sunday roast with bottomless drinks
I won't beat around the bush. This is a deceptively BIG roast. Granted, we did order four portions of cauliflower cheese on the side, but still. Some roasts look good but lack substance. Not this one. This is the roast that keeps on giving.
Further add-ons include Tuscan pork stuffing, honey-roasted heirloom rainbow carrots, maple roasted parsnips, lemon and garlic broccoli gratin, macaroni cheese, plus extra Yorkshire puddings and gravy, not that we can manage it.
I'd definitely go back with a group, though, and see if we can get through it all. I honestly can't think of a better way to spend a Sunday.
Feature image – The Manc Eats