Eats
This Manchester cafe is serving up incredible Biscoff and Oreo 'Scotch eggs'
Black Milk Cereal has pulled out all the stops for Easter 2023.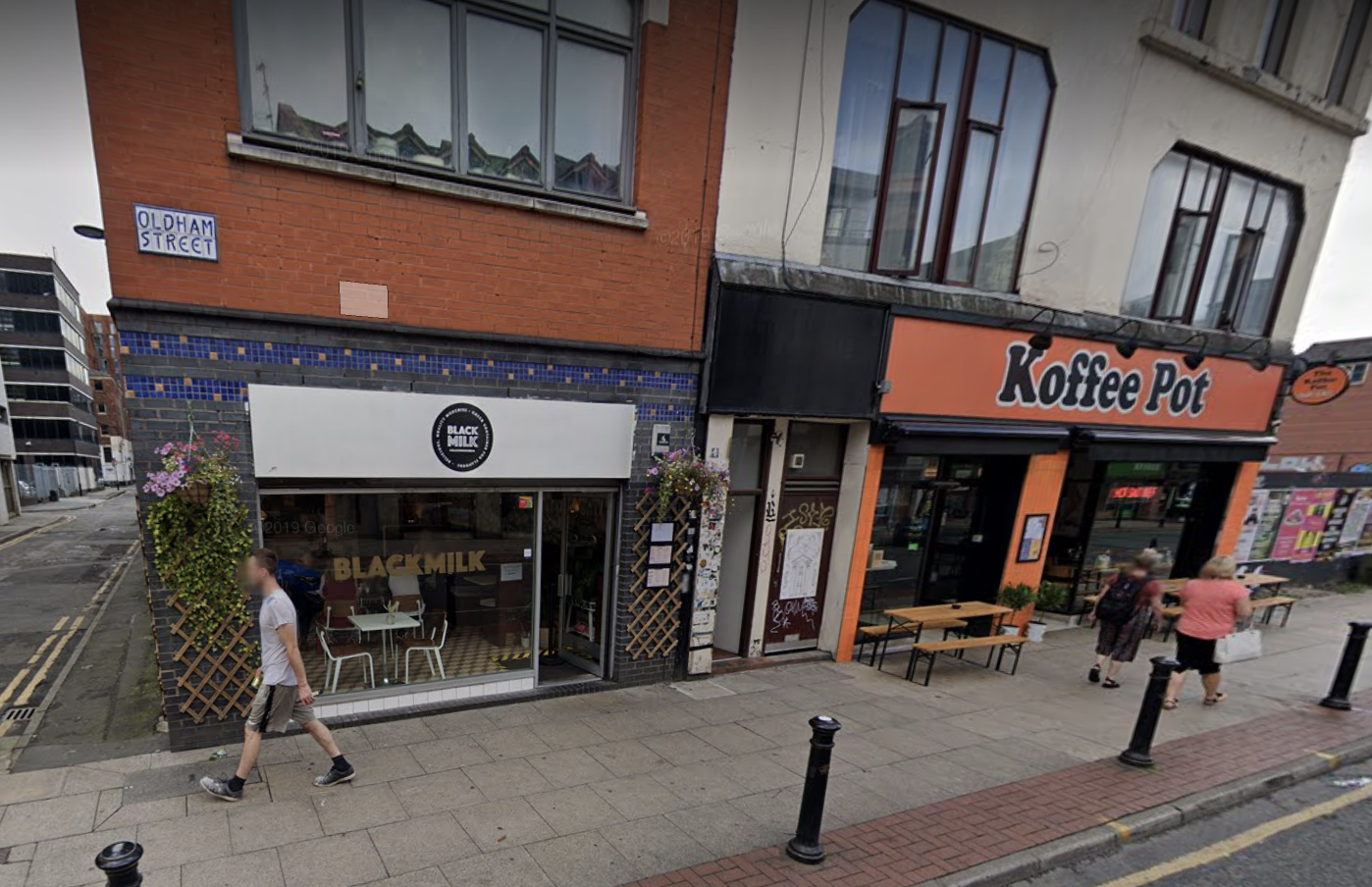 By swapping out sausage meat for Biscoff, one dessert cafe in Manchester's Northern Quarter is going all-out for Easter this year with a range of special sweet Scotch eggs.
Available at Black Milk Cereal on Oldham Street, these might look like a favourite pub snack but inside they conceal a much sweeter surprise.
Created by head baker Kendra Groves, the sweet treats resemble a hearty handful of Scotch egg but, once broken open, all is not quite as it seems.
Created especially for the Easter period, these genius little treats give the seasonal Cadbury mainstay quite the glow-up – in the most Northern fashion possible.
Comprised of Lotus Biscoff cake mix, white chocolate, and a Cadbury's Creme Egg with its glossy signature runny 'yolk' intact, the ultra-indulgent delight is topped off with a Biscoff crumb to give it that out-of-the-pub-fridge look we all secretly crave.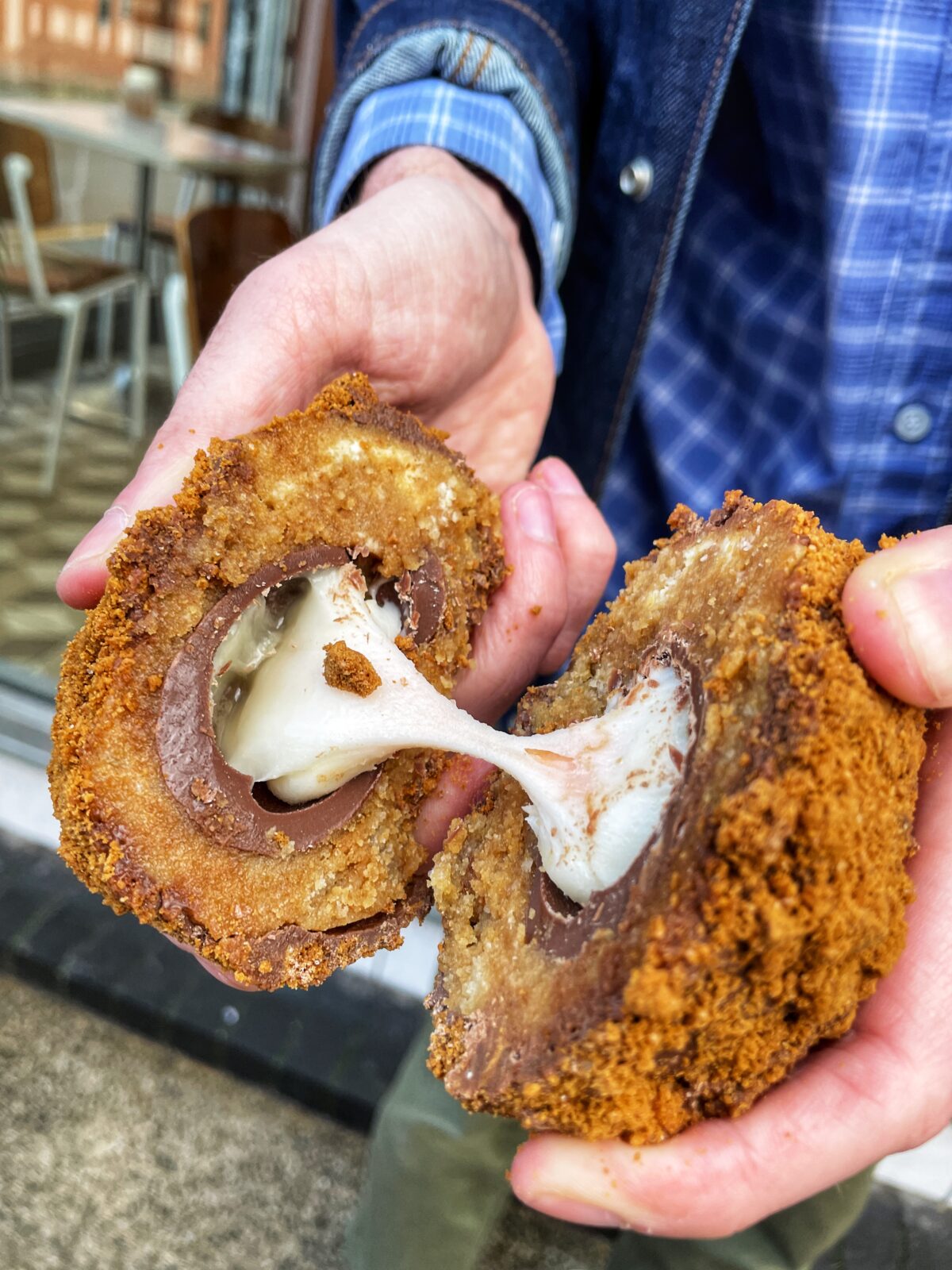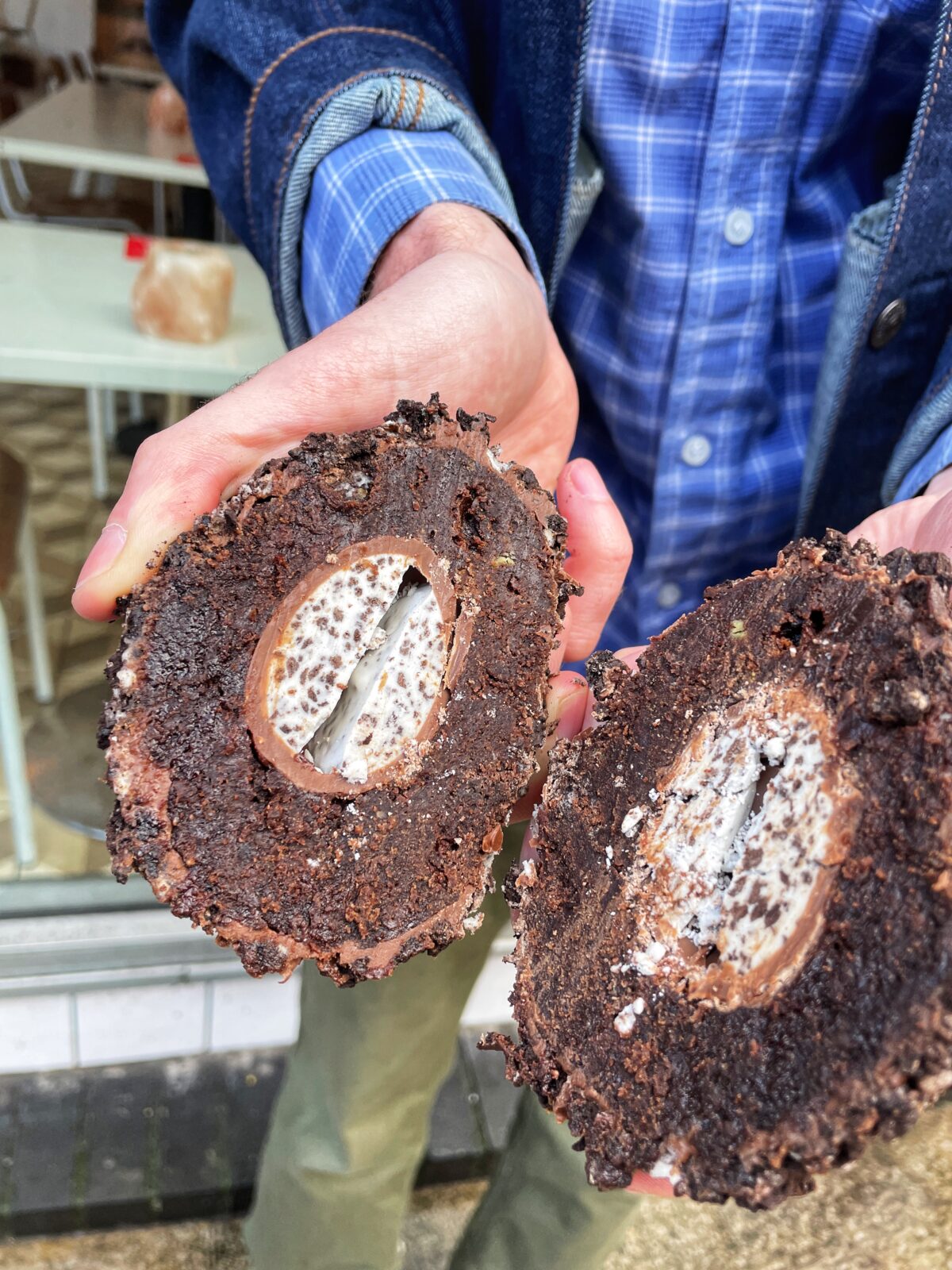 Simply put, we need them in our life – and we feel like you probably do too.
First introduced by the cafe in 2022, the treats have been brought back due to popular demand – and this year, Kendra has added another variety in the form of the Oreo egg.
Available from Black Milk's Northern Quarter site from now right up to Easter, the sweet Scotch Eggs can be enjoyed to eat in or takeaway.
Read more: Morrisons is selling an Easter pizza loaded with chocolate mini eggs
Of course, they're not the only treats available here – far from it.
Head down to the Northern Quarter and, alongside the quirky new Easter specials, you'll also find old Black Milk favourites like their famous chocolate and cake-laden milkshakes, sundaes and icecream covered pancake stacks.
And that's not all. You'll also stumble across some new creations too.
An award-winning pastry chef, Kendra has been busy since she landed from Queensland, Australia, creating wild and wacky bakes and we're absolutely here for it.
Previously, she ran her own bespoke cake business Wild Child Cakes back home – baking up .some crazily Instagrammable and colourful creations, decorated with everything from 'drunken Barbies' clutching miniature bottles of Absolut vodka, to festive dragons and gnomes
Read more: Burger King confirms April Fool's dish is real and going on the menu
She's making quite the impression on Manchester with her epic bakes and we can absolutely see why.
Keep the wacky creations coming, that's what we say.
Featured image – Google Maps