Eats
Morrisons is selling an Easter pizza loaded with chocolate mini eggs
The internet has mixed feelings about it, to say the least.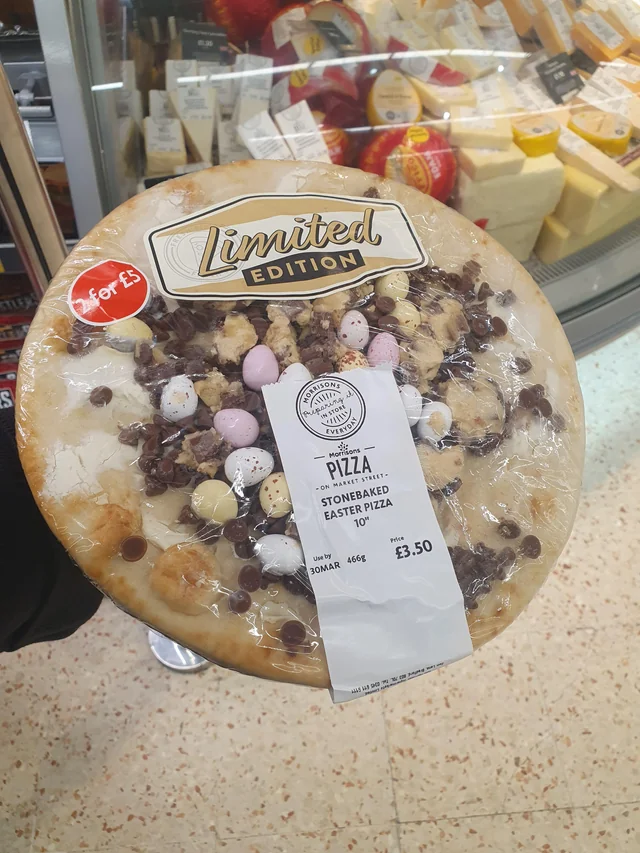 Whilst fans of Manchester Italian restaurants like Ciaooo and Cibo may be no strangers to the idea of a chocolate-topped pizza, for most the idea of loading up a pizza base with sweet stuff seems bizarre to say the least.
Still, that's exactly what's going on at UK supermarket Morrisons – which has revealed it is selling a special Easter-themed pizza in honour of this year's festive holiday.
Nuttela-topped pizzas are extremely common in Italy and often come topped with additional extras like sliced banana or strawberries, but Morrisons has taken things one step further in what can only be described as a truly British fashion.
Loaded with chocolate buttons and Cadbury's mini eggs, chunks of chocolate chip cookie dough and cream cheese, the supermarket's sickly sweet 10-inch dessert pizza special is back by popular demand.
Having first appeared on shelves at the supermarket chain in 2021, it has now returned with a slight price increase of 61p and is currently on sale in stores for £3.50.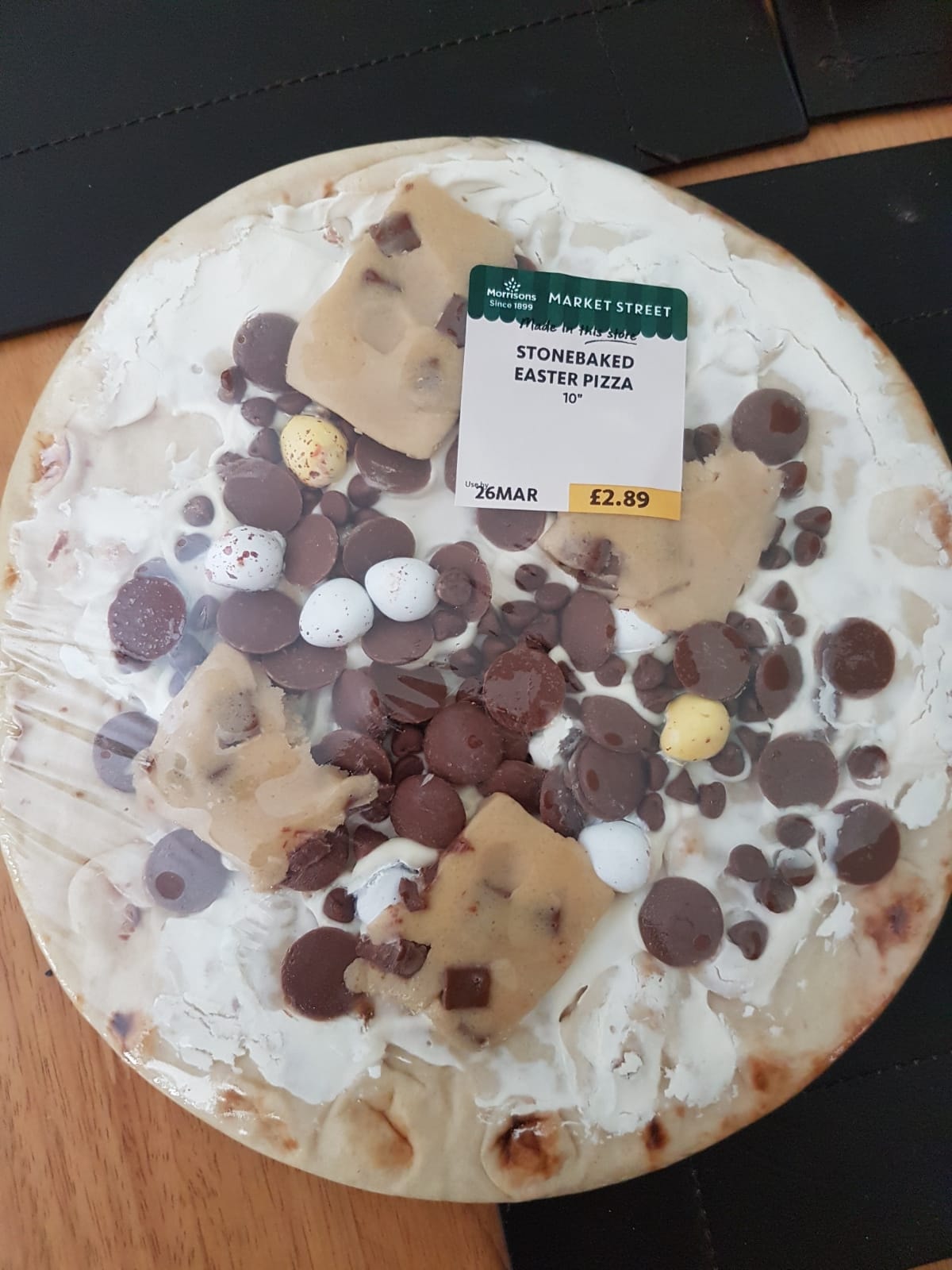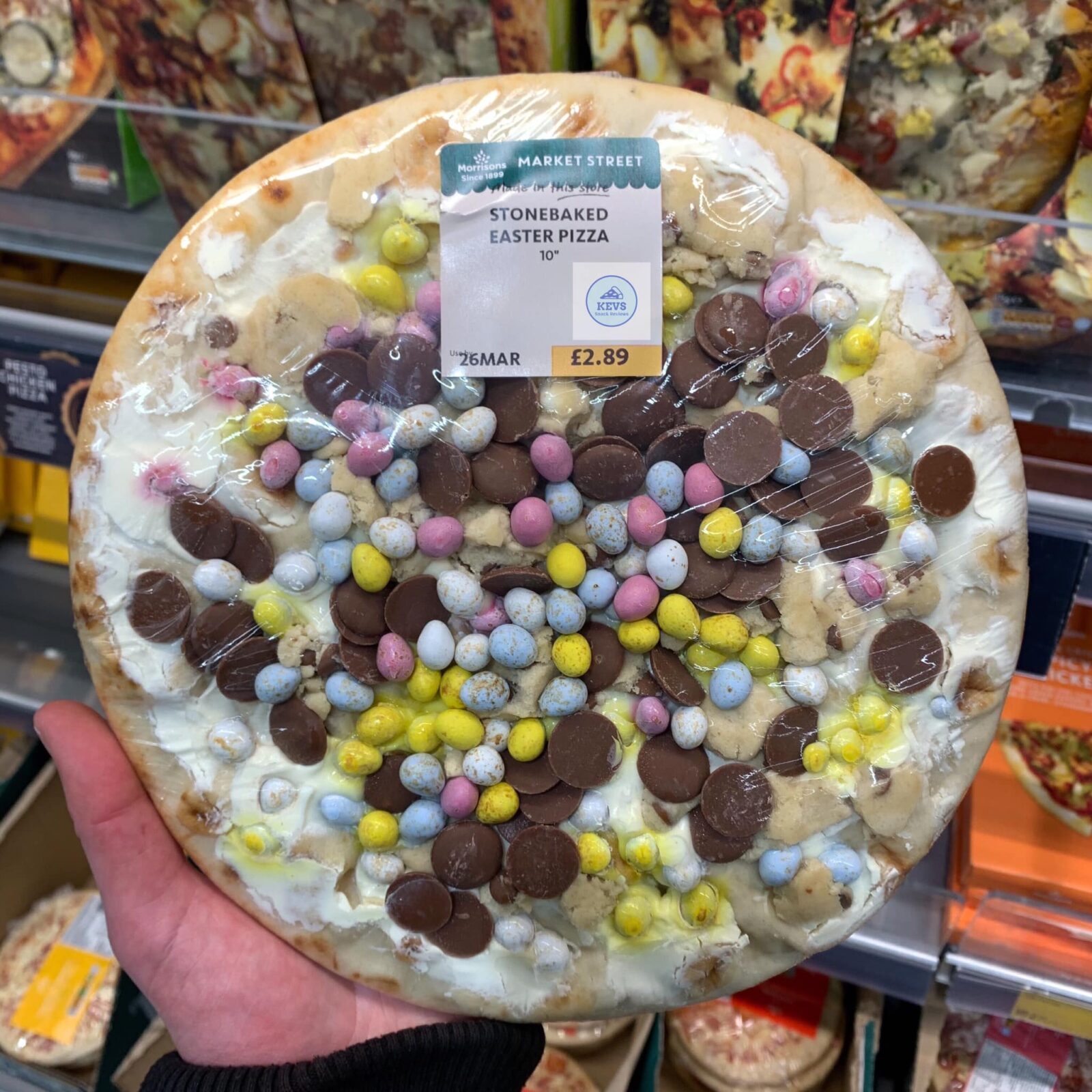 When it was initially launched two years ago, the pizza received mixed reviews from Morrisons shoppers with some people online suggesting it was 'diabetes, Italian-style' whilst others praised the chocolate pizza as a sort of 'large biscuit'.
Read more: TV chef Gino D'Acampo 'caught with cannabis by sniffer dogs as he flew into UK'
Predictably, the pizza also has had its own dedicated Reddit thread created since its reappearance on shelves.
A Reddit user shared a picture of Morrisons' chocolate and cookie dough-laden creation four days ago, writing: "Thank you Morrisons for Easter pizza" – and the post has amassed a fair few comments already.
Comments have been mixed, with one person writing: "Cheers, you've ruined my day" whilst another said, "This could be either delicious or disgusting."
Read more: Chorlton vegetarian bar and kitchen Proof has closed after fifteen years
Another said: "I am both horrified and intrigued. I might try it. Once."
A third joked: "Stonerbaked Easer pizza would be a more appropriate name for this late night mess of an idea."
A fourth said: "If I worked in Morrison and saw this, I'd retire on the spot," whilst a fifth commented: "And truly the Lord said 'This is an anathema unto God.'
Featured image – Reddit