Eats
You can get a hanging pancake 'kebab' at The Botanist this Pancake Day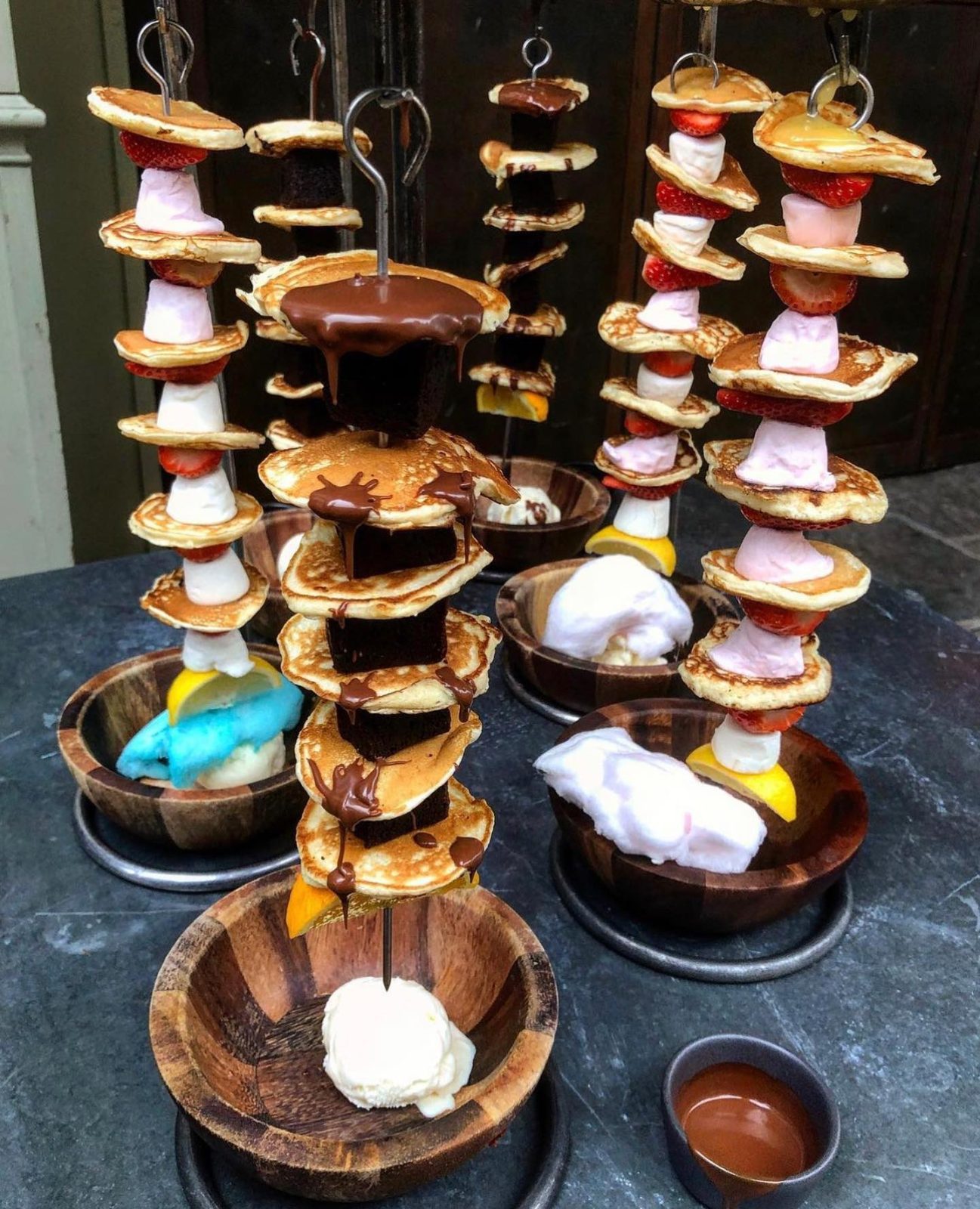 The Botanist might be famous for its hanging kebabs, but have you ever heard of a hanging stack of pancakes?
It's not the first time the restaurant has made this special, but it's been a while since anyone's been able to enjoy it due to the trials and tribulations of the past few years.
Until now, that is. After a two-year hiatus, the team is bringing back its signature sell-out special for 2022 – and it looks absolutely divine.
Offering a sweet take on the group's trademark hanging kebab, in a Pancake Day twist miniature pancakes are hung from skewers with a choice of three different toppings.
Each served with a pot of sauce made specially to drizzle down the 'kebab', topping choices include the likes of chocolate brownie chunks and hot chocolate sauce, or marshmallow and strawberries with a lemon drizzle. Naughty.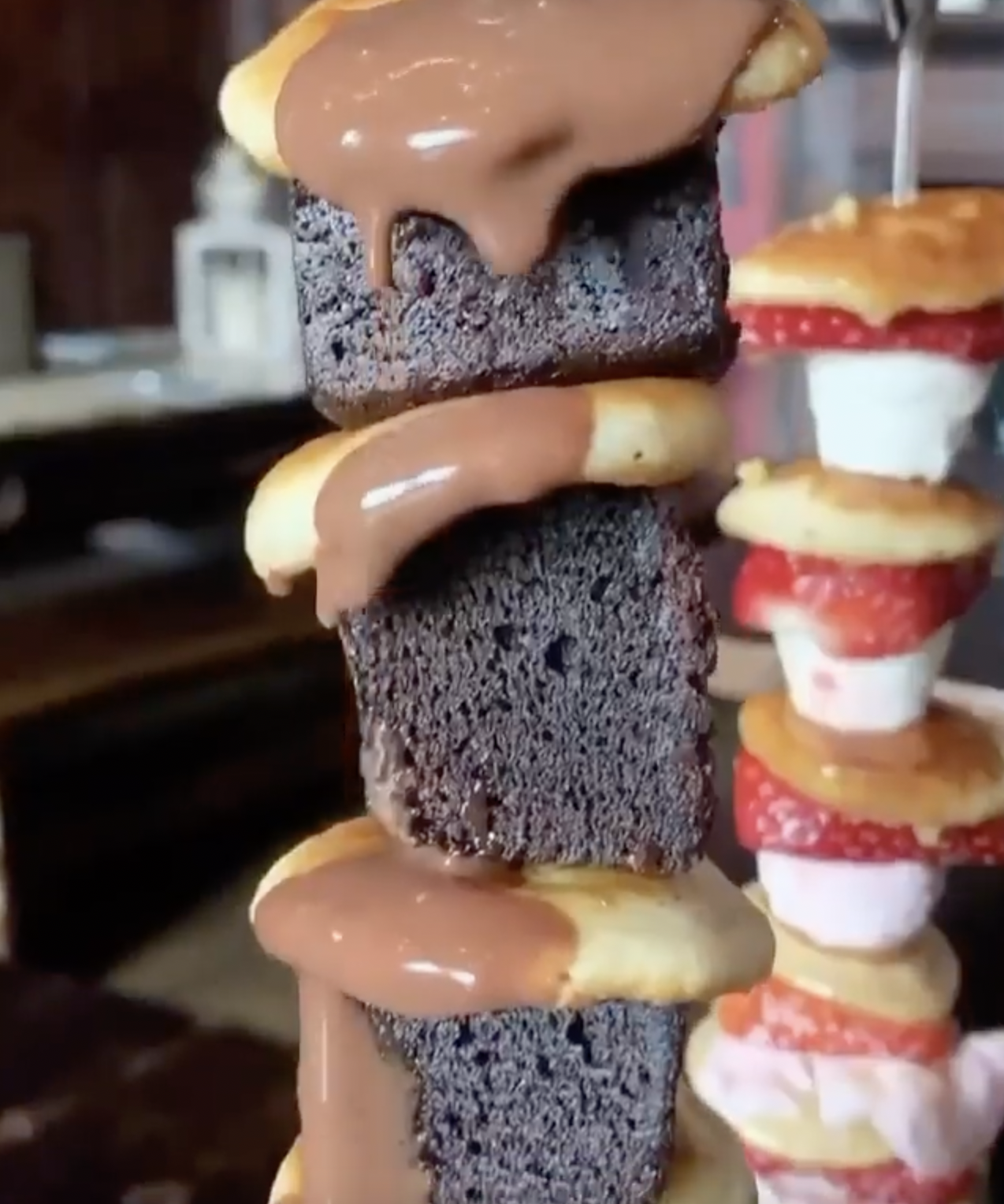 Priced at £6.95, the special pancake 'kebabs' will be available from 28 February and 2 March.
In a post that has been liked over 6,000 times, The Botanist shared the news with its Instagram followers earlier this week, writing: "Pancake Hanging Kebabs RETURN!
"To celebrate Shrove Tuesday our Hanging Pancake Kebab specials will be making a return between Feb 28th – March 2nd and we're flippin' excited!
"Chocolate brownie chunks and a hot chocolate sauce
"Marshmallows and strawberries with a lemon drizzle
"Be quick, once they're gone, they're gone!"
The Botanist has three locations in and around Manchester. The cocktail bar and restaurant can be found on Deansgate, in Didsbury village and in Alderley Edge – with hanging pancake 'kebabs' available at all three sites over the Pancake Day period.
As well as offering these naughty pancakes, the floral-themed 'secret garden' of food and drink is known for its extensive top-tier cocktail list.
If you're heading down, make an afternoon of it and opt for something long and fruity to wash all those carbs down with. You won't regret it.
Feature image – The Botanist UK