Eats
You can get mulled wine Christmas cocktail trees at this Manchester winter village
Whilst we're no stranger to a cocktail tree, these ones at Mala's winter village are extra special - served with real, living firs for that extra festive touch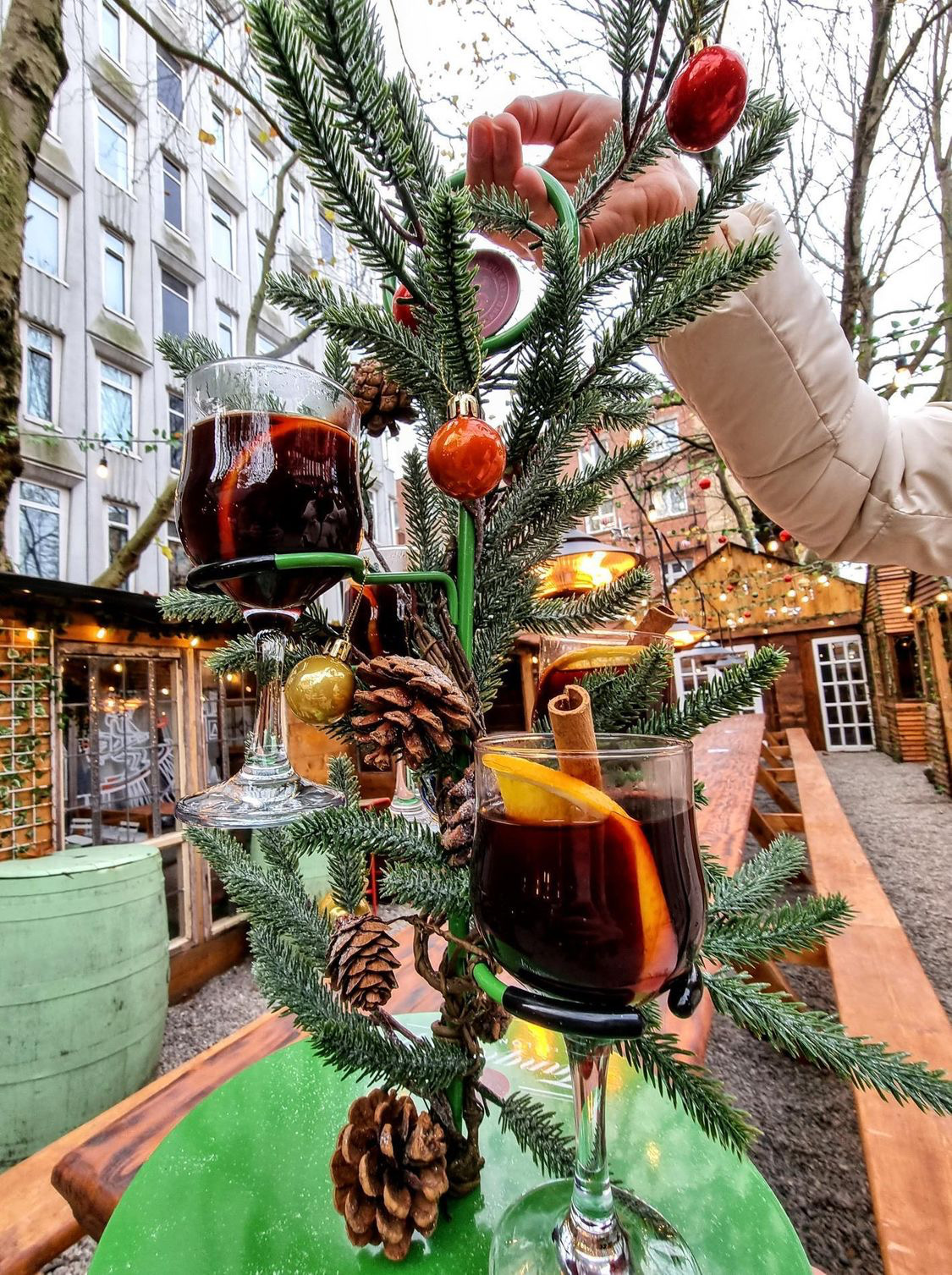 There's a winter village in Manchester selling mulled wine Christmas cocktail trees and we are just a little bit obsessed.
Hidden away off the beaten track in the Northern Quarter, if you look for a big green door you should stumble across Mala's magical alpine village.
The secret garden on Lever Street has been transformed into a winter wonderland for the festive season, complete with ski cabins, heated Alpine chalets and a giant barn – plus not one but two charming outdoor garden spaces.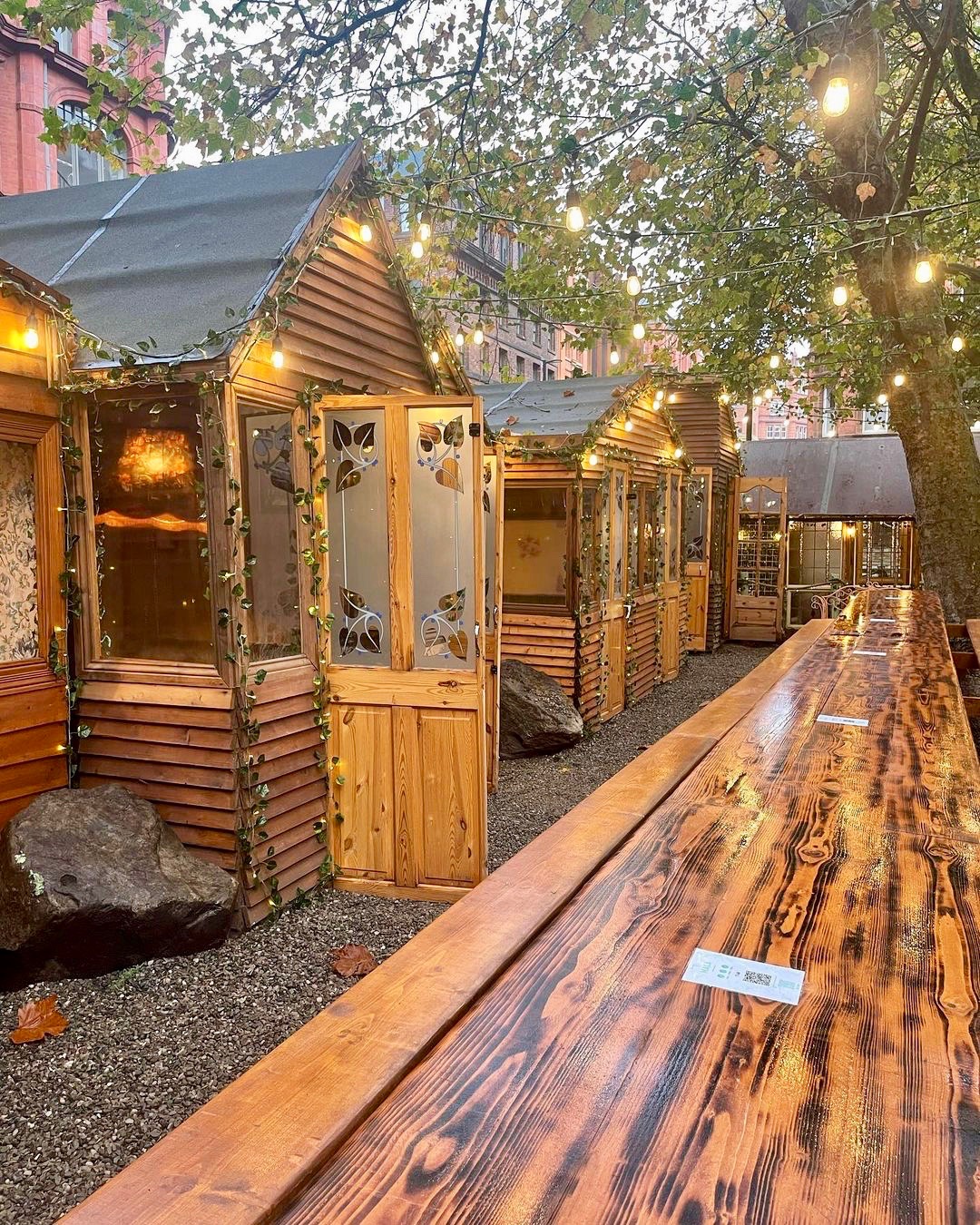 Now, as we roll into December, the team has upped its bar offering – which already includes steins, hot chocolates and a range of cocktails including margaritas – to offer these amazing mulled wine Christmas cocktail trees throughout the season.
Priced at £6.50 per glass or £24 for a tree of four, they come out on real evergreen firs jazzed up with baubles and pine cones. It doesn't really get more Christmassy than that.
And that's not all. As well as the brilliant mulled wine Christmas cocktail trees, Mala is also serving up a Berry 75 cocktail tree – priced at £29, or £8 for a single glass.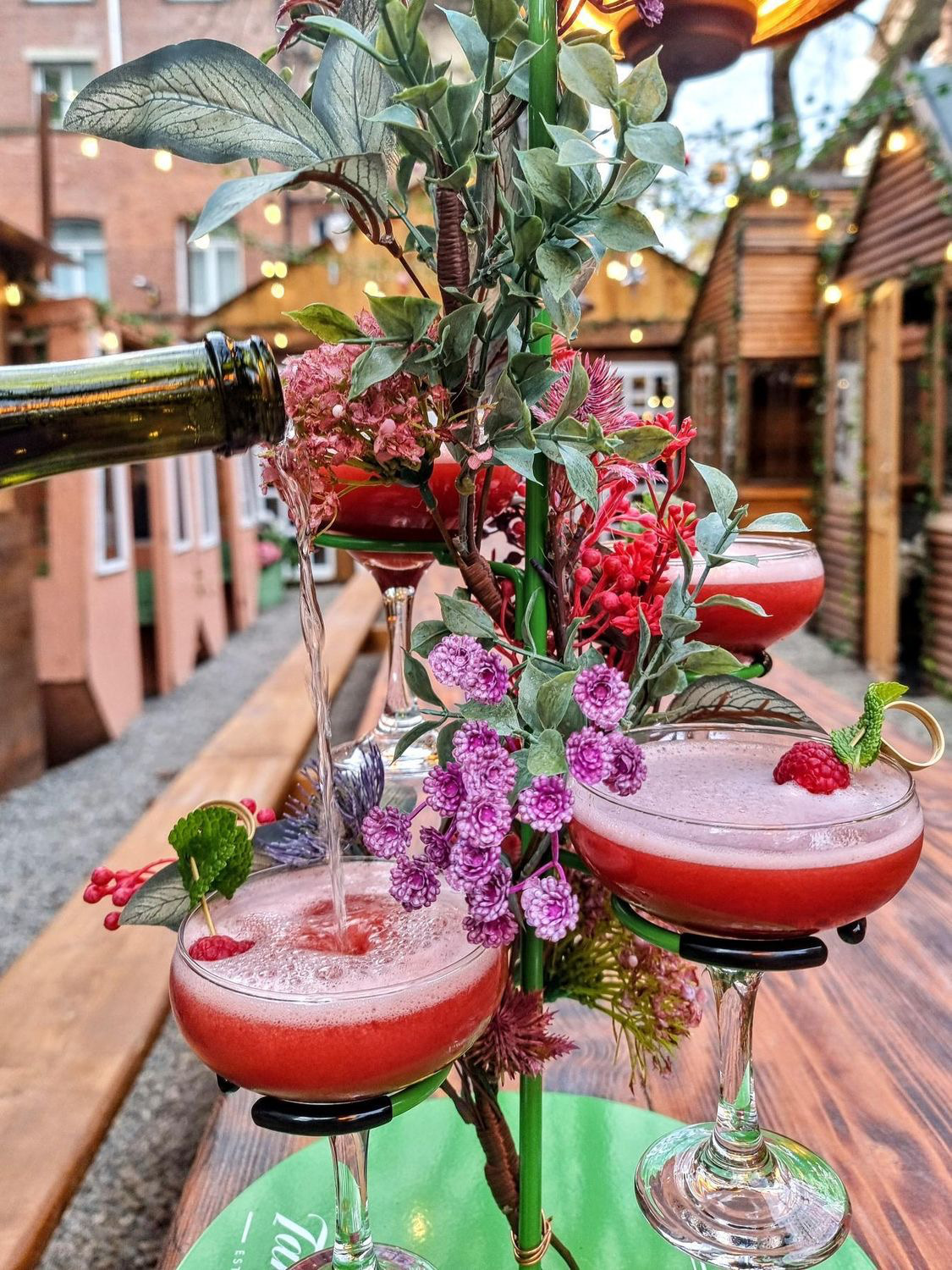 The Berry 75 is a twist on the classic French 75 cocktail, a combination of gin, lemon juice, sugar and fizz – but this one has added raspberry to give it that red, Christmassy hue.
Food-wise, there are plans to offer a cheese fondue at some point next month, but right now you can still get your hands on some top-notch local scran as Mala has partnered with a host of local eateries.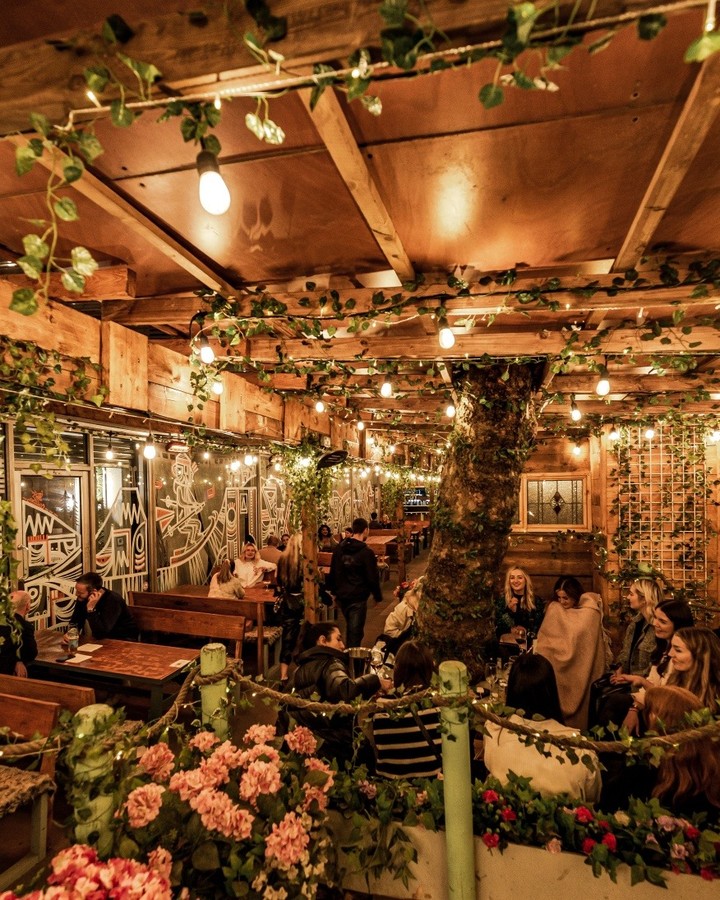 By scanning a QR code on your table (or in your heated chalet), you'll be able to access the menus of surrounding eateries like Ply, Chakalaka, House of Habesha, Salt and Pepper and more – with each venue bringing its food in for you directly.
On-site, you'll also find Crumbled – serving up pots of indulgent crumbles from their hatch next to the bar. With toppings like biscoff, chocolate sauce, rose custard and more, it's a proper indulgent sweet treat.
There's no need to book either, rather you can simply walk in – and the mulled wine Christmas cocktail trees will be served throughout December.
Mala's opening hours are from 12.30 to 9 pm every day.
Feature image – Mala / Memphis Medium