Feature
HideOut Youth Zone: How a club for young people is breathing new life into a Manchester neighbourhood
When the beautiful HideOut building was completed on Queens Road in early 2020, it looked and felt like an oasis in a deeply troubled area. But one year later, there's evidence that its good vibes are rippling beyond the centre's four walls into the wider community.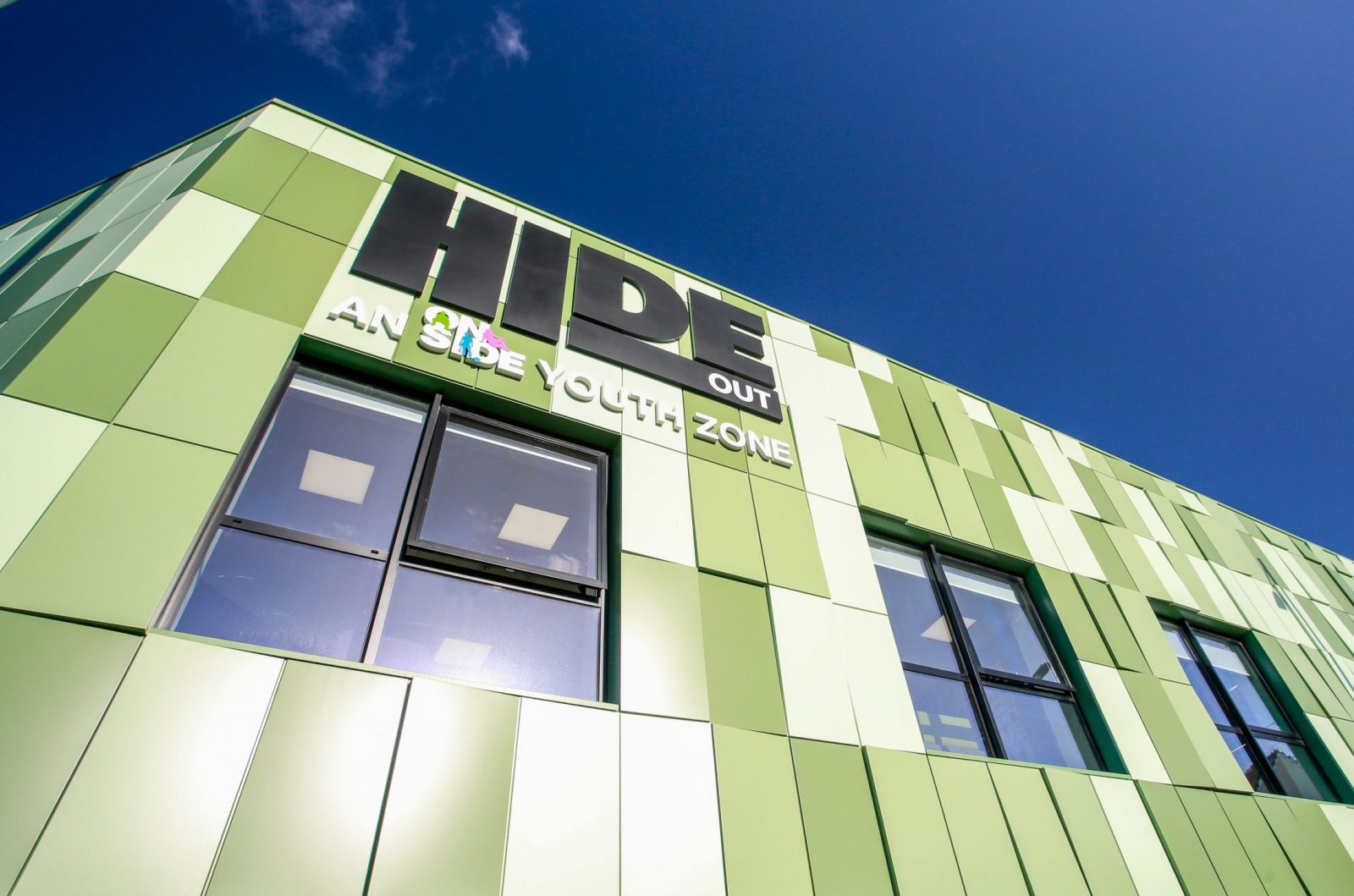 "It's notorious here. There have been a lot of high-profile incidents over the years."
Adam Farricker is gazing out onto Gorton Park from the refuge of a sports cage; pointing towards the green space in the distance.
"Violence, drugs, assault… stuff like that. It's all happened.
"But since we've been here, numbers of reports have actually gone right down."
The fact that Gorton Park is a statistically safer space nowadays is no coincidence. It's because it has a rather impressive new neighbour: HideOut Youth Zone.
When the beautiful HideOut building was completed on Queens Road in early 2020, it looked and felt like an oasis in a deeply troubled area. But one year later, there's evidence that its good vibes are rippling beyond the centre's four walls into the wider community.
Crime in the region has dipped since HideOut opened its doors – and local pride probably has a lot to do with it.
"We've not done anything – I think people just see there's something important here, now," Adam clarifies.
Fellow HideOut worker Joe Amos chimes in.
"The kids have already got ideas of how to improve the park, whether it's painting the play area or planting trees," he explains
"It all comes back to bringing the community together. That's what we do here."
Connecting people is what youth centres have always been about, of course – giving local kids something to do outside of school and tightening bonds in the area.
But traditionally, there's never been much resource allocated to achieve these aims. Most youth centres are run on shoestrings – with kids paying a quid to play ping-pong on scuffed tables in stuffy community halls or kick a tattered football against the wall outside.
HideOut, however, isn't so much a step-up from these old-fashioned youth centres but rather a rocket launch into a new realm.
The £6.6 million venue in Gorton – one of 14 HideOut locations nationwide – is jaw-droppingly impressive; home to a dozen doors behind each of which lies its own mini world.
Rooms include a fully-equipped gym, music room, recording suite, dance studio, training kitchen, arts and crafts space, health and wellbeing centre, chillout room, hair salon, brainstorming area, and a specially-allocated table for a 'brew and a chat'.
A colossal indoor climbing centre scales the back wall, with a gigantic four-court sports hall in one corner and a 3G all-weather pitch in the other.
Games tables deck out the bottom floor, with televisions, consoles and a cafe in the periphery.
There's even a patch round the back where kids plant their own veg and use it for cooking later; learning about environmental sustainability in the process.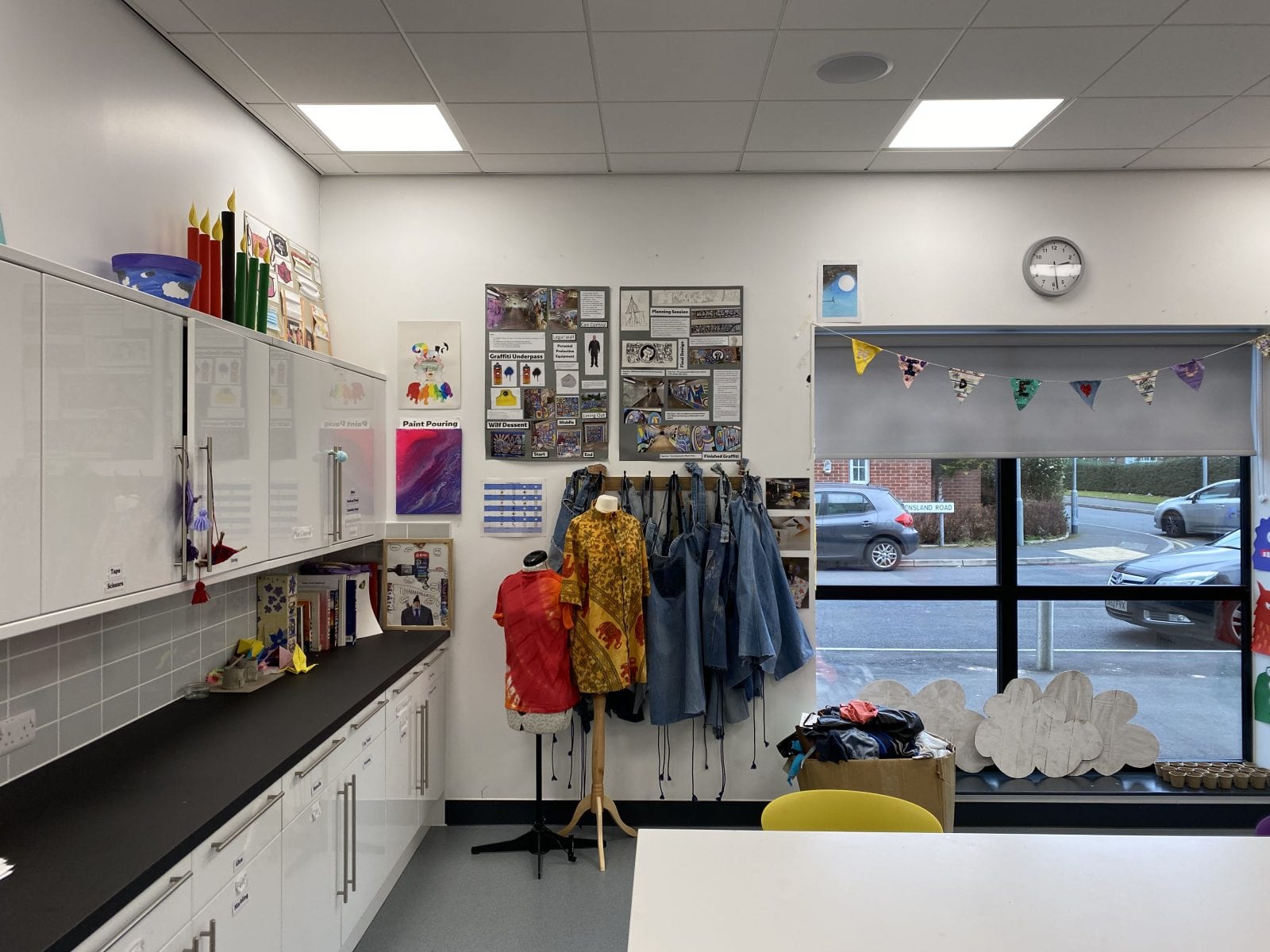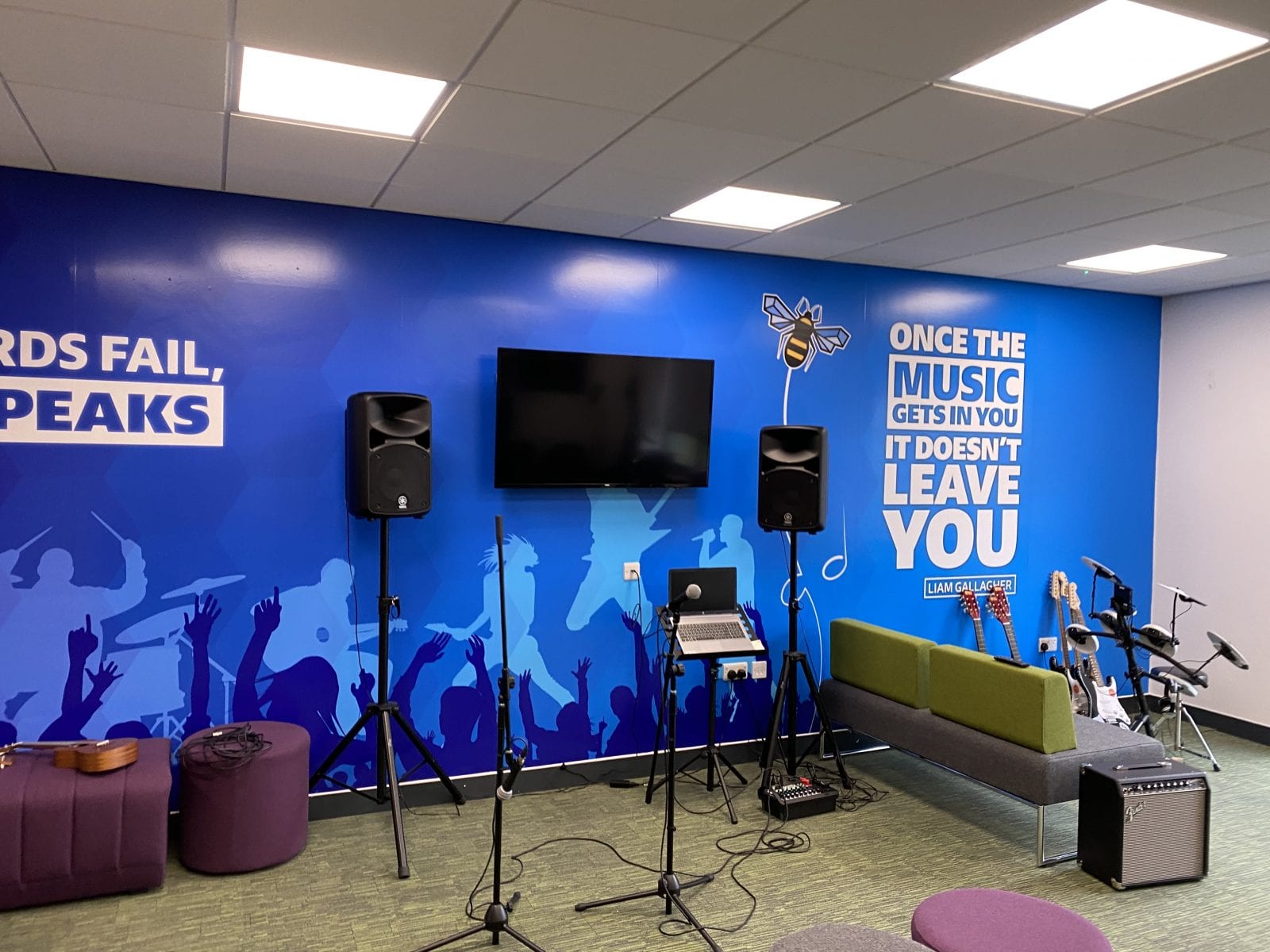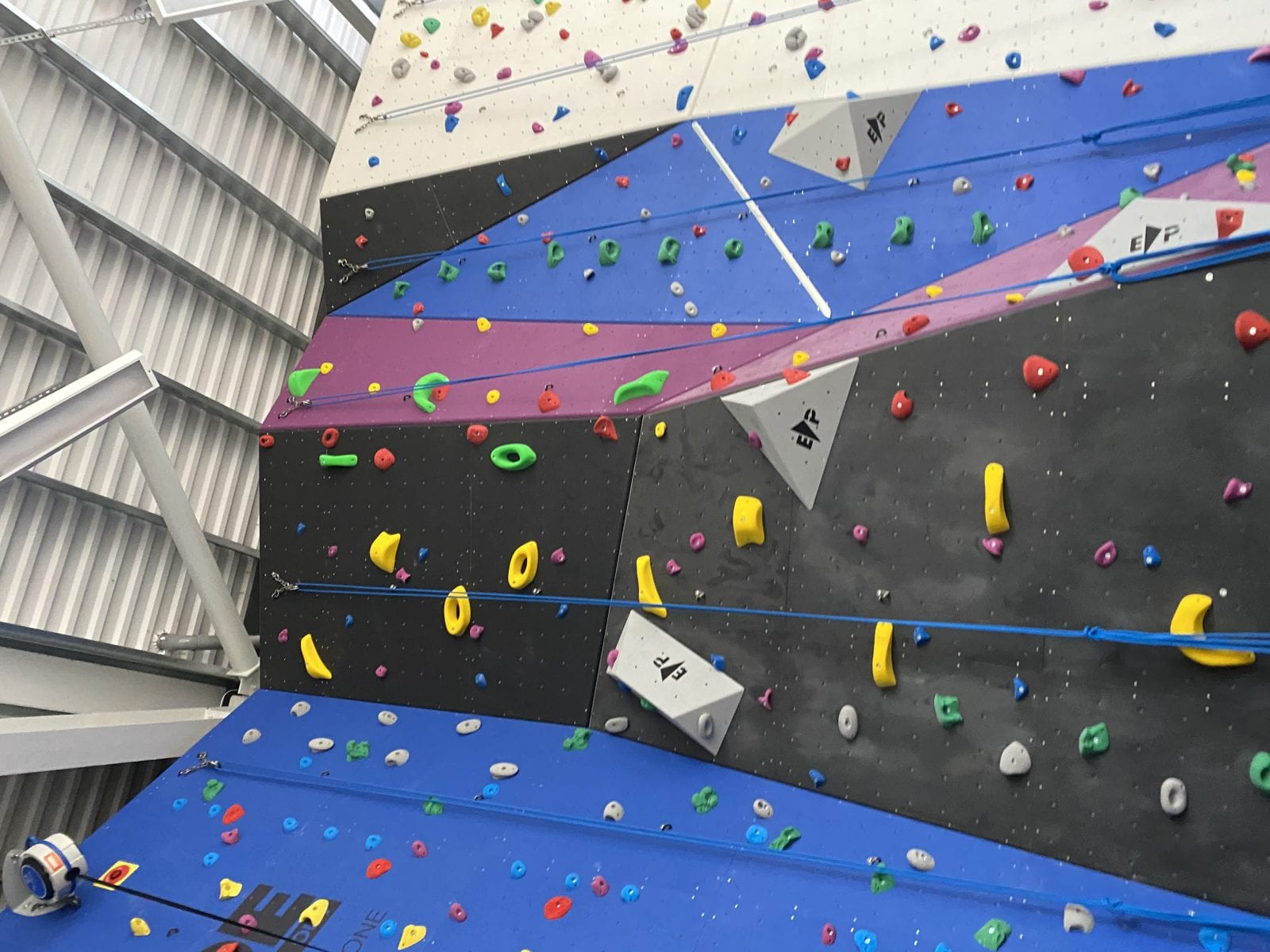 The cost of accessing all this? 50p per visit, or – if you really want to push the boat out – £5 per year.
The sheer scale and calibre of HideOut would turn heads in any community. But in one of Greater Manchester's most underprivileged neighborhoods, it's a stunning standout.
Adam explains: "Gorton and the surrounding neighbourhoods such as Longsight and Ardwick are some of the most deprived areas in the UK, with disproportionately higher rates of child poverty than the rest of the country.
"This puts local young people here at a significant disadvantage in terms of life chances in comparison to their peers growing up in more affluent areas.
"Having access to universal youth services and the chance to build relationships with a trusted adult is critically important for young people to be able to have the opportunity to raise their aspirations and develop themselves personally and socially."
HideOut's completion was naturally big news.
The magnificent venue piqued curiosity – both locally and from afar.
COVID-19 struck just as HideOut was due to launch, delaying the official opening ceremony by six months until September 2020. And, unsurprisingly, running a youth centre during a lockdown has come with more than a few caveats.
As Adam and Joe prepare to show off the second floor of the sprawling facility, one of the kids bursts through the door behind us and attempts to scamper upstairs.
Joe gently raises a palm.
"Not yet, mate," he tells him.
"Few more minutes."
The kid nods knowingly and disappears behind the doors again.
Whilst HideOut has been permitted to stay open during lockdown, it has to follow rules and regulations to keep people safe – like closing off certain areas at particular times.
Groups attend the Youth Zone in 'bubbles', with limitations on the number of people allowed in one part of the building.
Attendance limits will be lifted steadily along with restrictions in the coming weeks and months.
One of the biggest challenges for the likes of Adam and Joe has been assessing and mitigating this ongoing risk.
The other big hurdle is finding new ways to keep the centre firing on all cylinders.
HideOut is funded by patrons and private companies – all of whom contribute to running costs which topple £1.35 million per year.
"We have been able to remain open 7 days per week providing group support work, one-to-one support, welfare calls food provisions and street-based outreach," Adam explains.
"But another critical challenge for us is securing the ongoing revenue funding needed to sustain our critical services now and post-COVID.
"We are committed to that but need all of Manchester's support across the private and public sectors to keep this going.
"We are extremely grateful to our patrons and supporters that have committed financial support to our cause at this early stage but we still have some way to go to reach our target."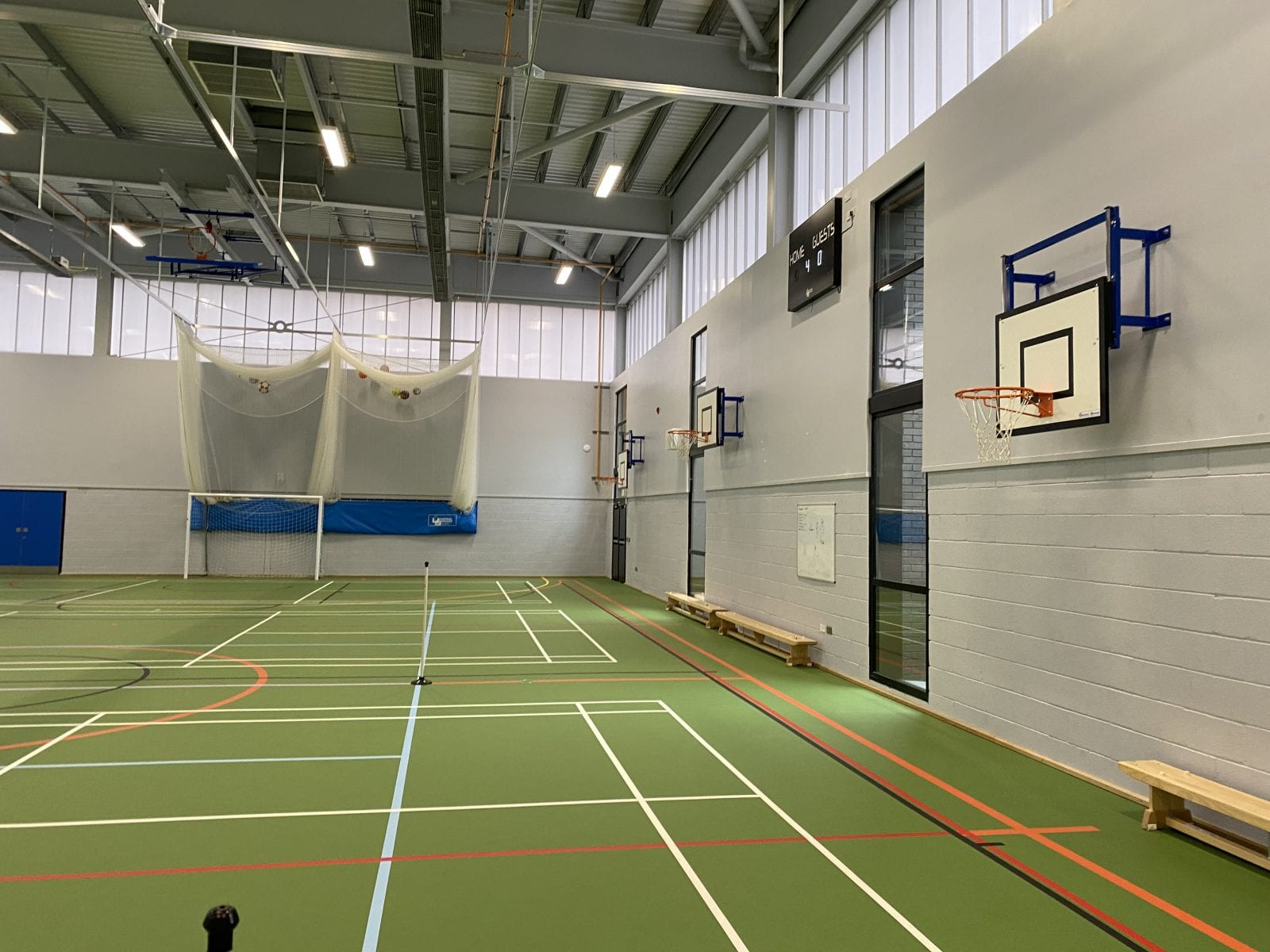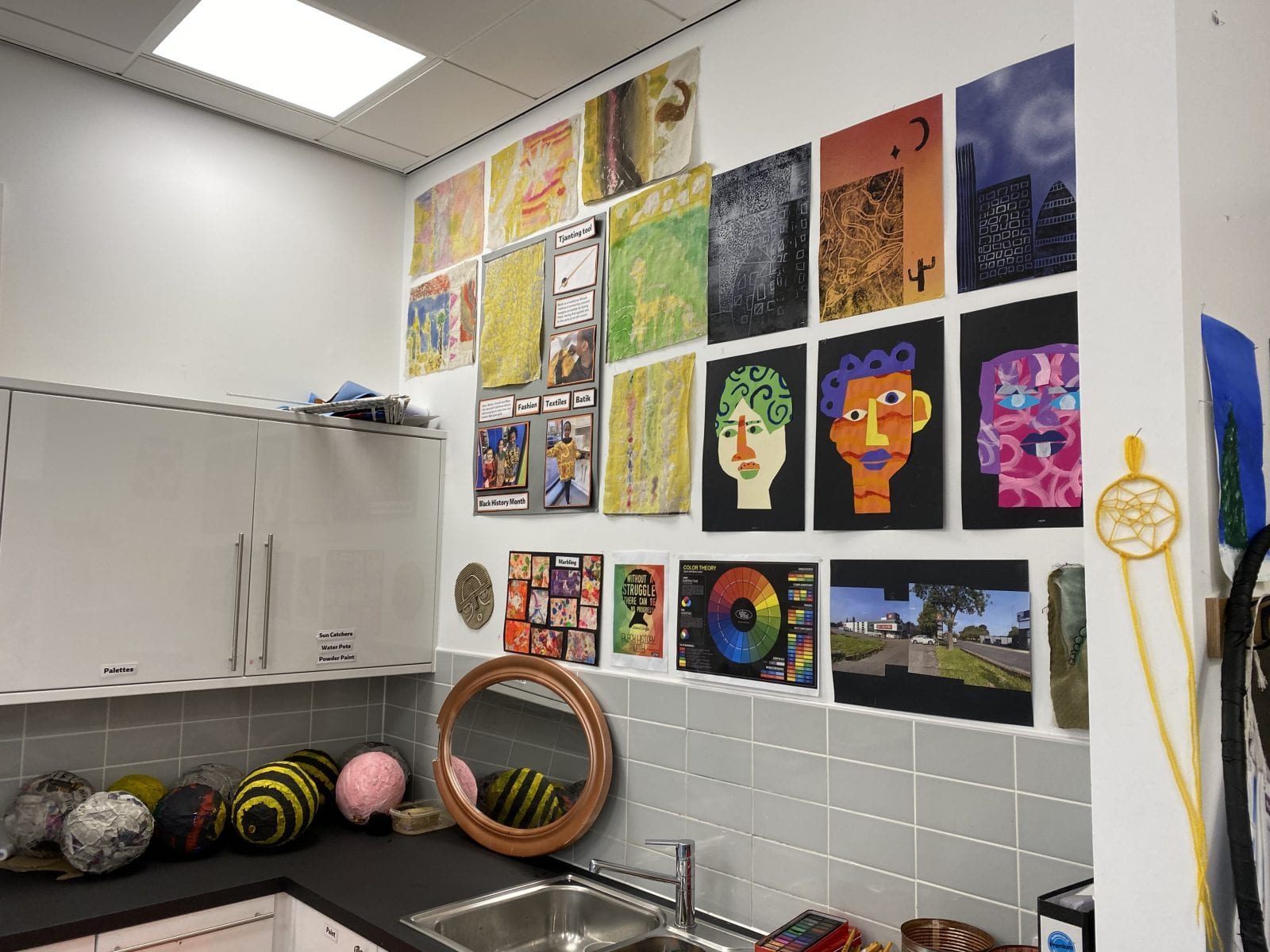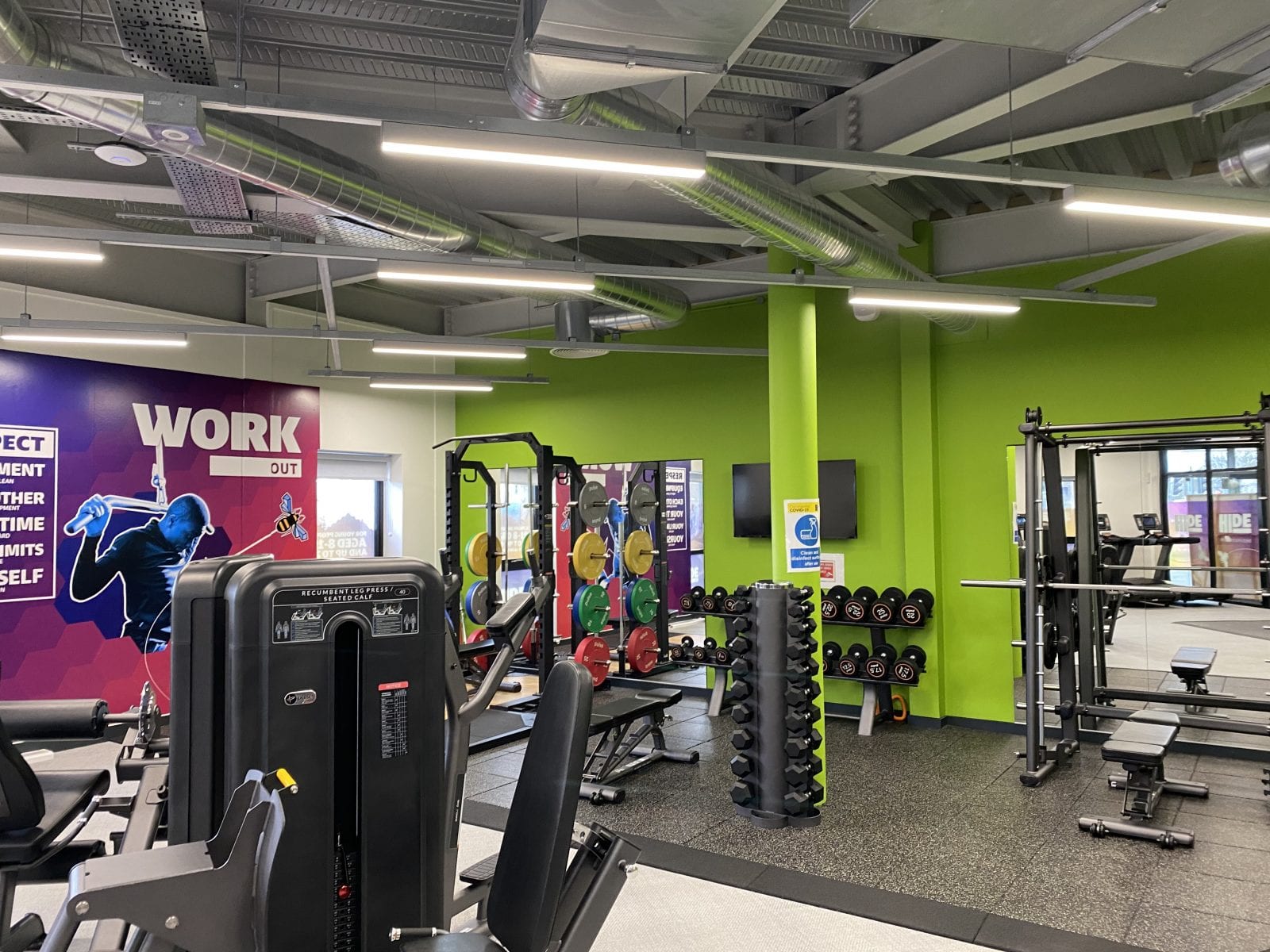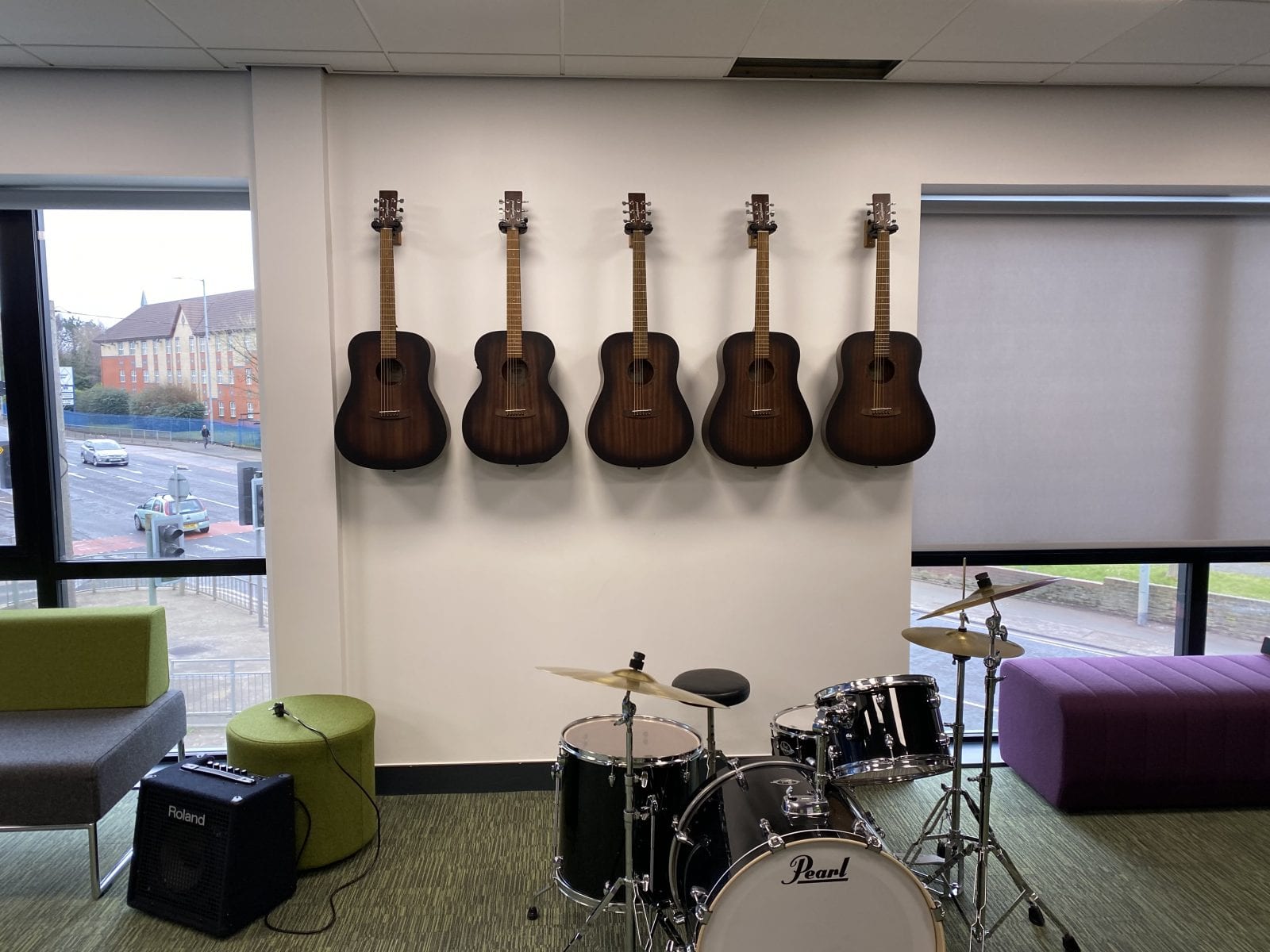 For local businesses, HideOut is a cause worth supporting.
The Youth Zone has given young people a platform to raise their aspirations and realise their full potential like never before – levelling the playing field and offering access to opportunities children never would have ever had otherwise.
In some instances, it's even diverted young people away from lives of crime.
But most importantly of all, it's provided a safe, secure space for young people who are struggling.
Hundreds of thousands have tragically died during the pandemic – with older groups and people with underlying health conditions considered most at risk. But other people who might be considered 'perfectly healthy' caught COVID months ago and are still reeling.
Ultimately, the long-term effects of the virus are still poorly understood. But what Adam and Joe know for sure, however, is that the pandemic has severely impacted young people.
Children have shown a capability to fight off the infection rather quickly, meaning the COVID conversation surrounding kids and teenagers has largely revolved around disruption to their school work and education.
But according to Adam and Joe, the past year has hurt youngsters far more than many realise.
The duo said that kids are fearing for their parents and grandparents' lives, and that this – combined with the absence of structure and face-to-face education – has taken its toll mentally.
"I am concerned the impact on young people's lives will be felt for years to come," Adam admits.
"They have been socially isolated from wider family and peer networks, unable to attend schools or socialise.
"Young people have fed back to us that during this period they have felt lonely, more anxious, depressed and overall, less positive about their emotional health and wellbeing.
"Those from disadvantaged backgrounds have also had to navigate issues of food poverty and inactivity."
Interest in the Youth Centre has been big overall. But a bit of recruitment was also required early on.
To drum up interest and assure the young members of the community there was a safe space nearby, Adam and Joe patrolled the Gorton streets and introduced themselves to youngsters skulking around local shops and parks.
With little else to do in lockdown but loiter, the Youth Zone took on a refreshing new appeal – with something as simple as internet access encouraging teens to give the facility a try.
"All the kids have got phones, but they can't pay the contracts," Adam explains.
"That's why you see them sitting in doorways and leaning into windows of GP surgeries just to try and pick up on Wi-Fi."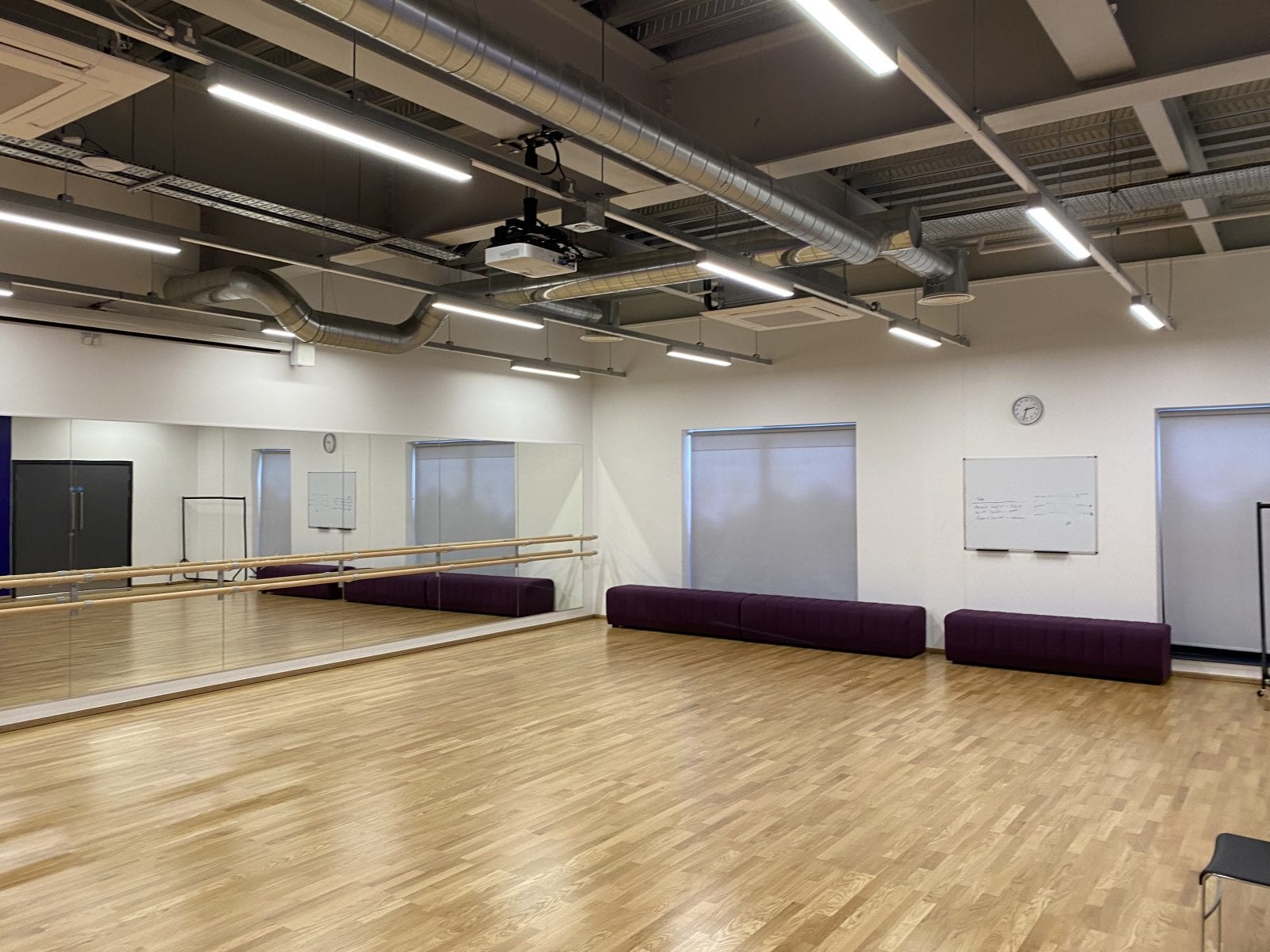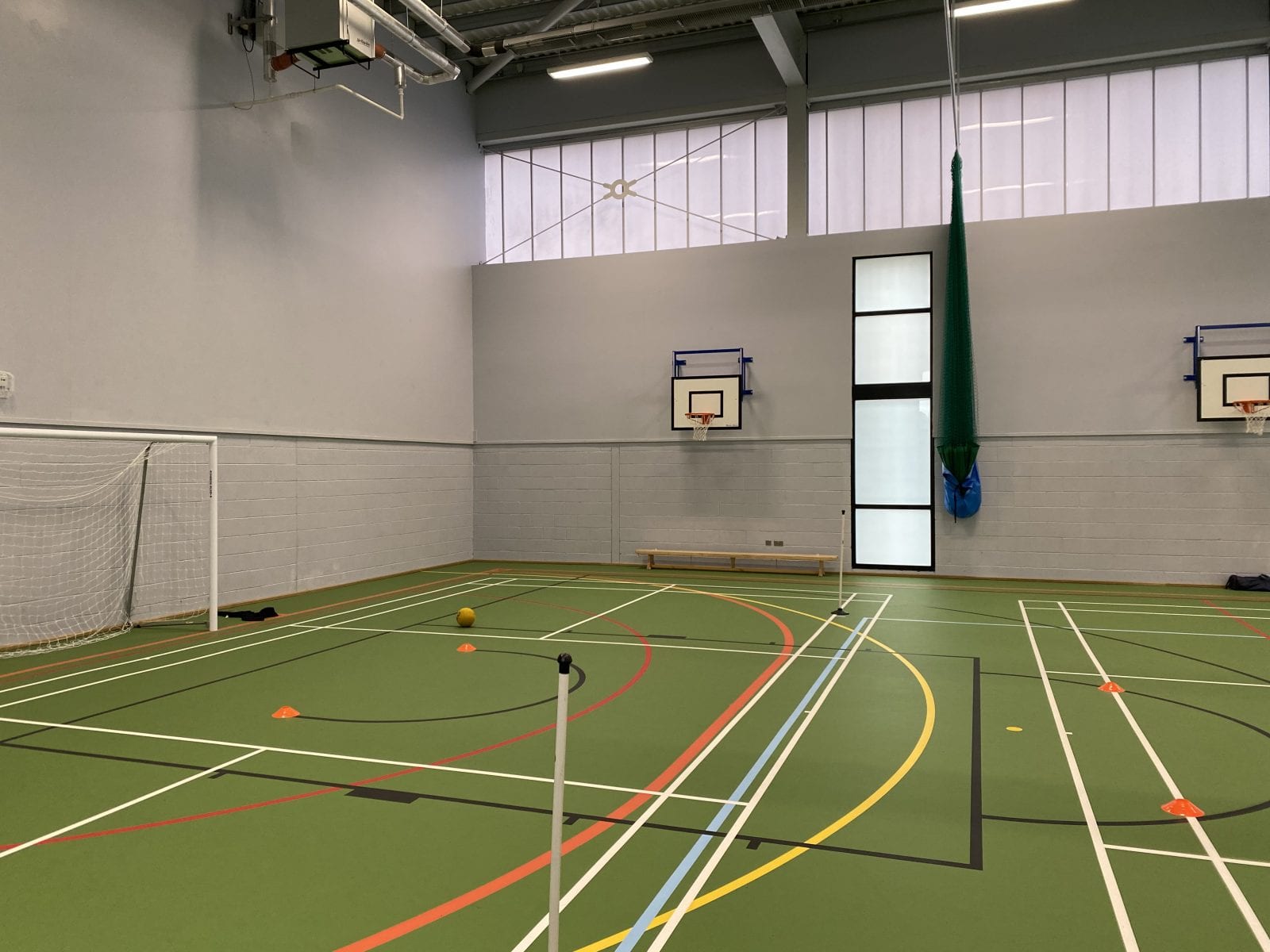 The lure of HideOut is its incredible facilities. But what keeps the kids coming back is the fact they feel respected whenever they visit.
"We're not teachers, we're not social workers," Joe explains.
"We simply give these people the information to make informed decisions."
At the Youth Zone, kids are treated like adults – and it's paying off.
According to staff, the children who visit regularly have improved their confidence, self-esteem, communication skills and experienced a stronger sense of connection to their local community.
"Young Mancunians are proud, passionate, creative, intelligent and resilient," swells Adam.
"They have so much talent but unfortunately some just don't have an equal opportunity to reach their potential due to multiple disadvantages.
"[The centre] empowers a generation of young people to improve their own life chances, to be confident and ambitions in their plans for a successful future – creating pathways for young people into sustainable employment.
"The services we provide and the young people themselves will create a sense of pride that the whole City of Manchester can recognise and get behind."
From the moment it launched, HideOut has aimed to provide young Mancs with "somewhere to go, something to do and someone to talk to."
Never has that mission statement sounded more important than it does today.
Learn more about the HideOut Youth Zone in Gorton by visiting the official website.
Staff are always happy to answer any questions. You can contact HideOut online.
HideOut Youth Zone currently have a family of Founder Patrons that offer support for up to 4 years through ideas, introductions, time, financial grants and partnering opportunities. HideOut still needs Founder Patrons to meet its annual income targets this year and would welcome anyone interested in getting involved to contact [email protected].
Current supporters include Godel Technologies, Bruntwood, BeautyWorks, The JD Foundation, Lendlease, Open Money, Theo Paphitis Retail Group, Beyond Corporate, This is Manchester Awards, AO World and GCA Altium.