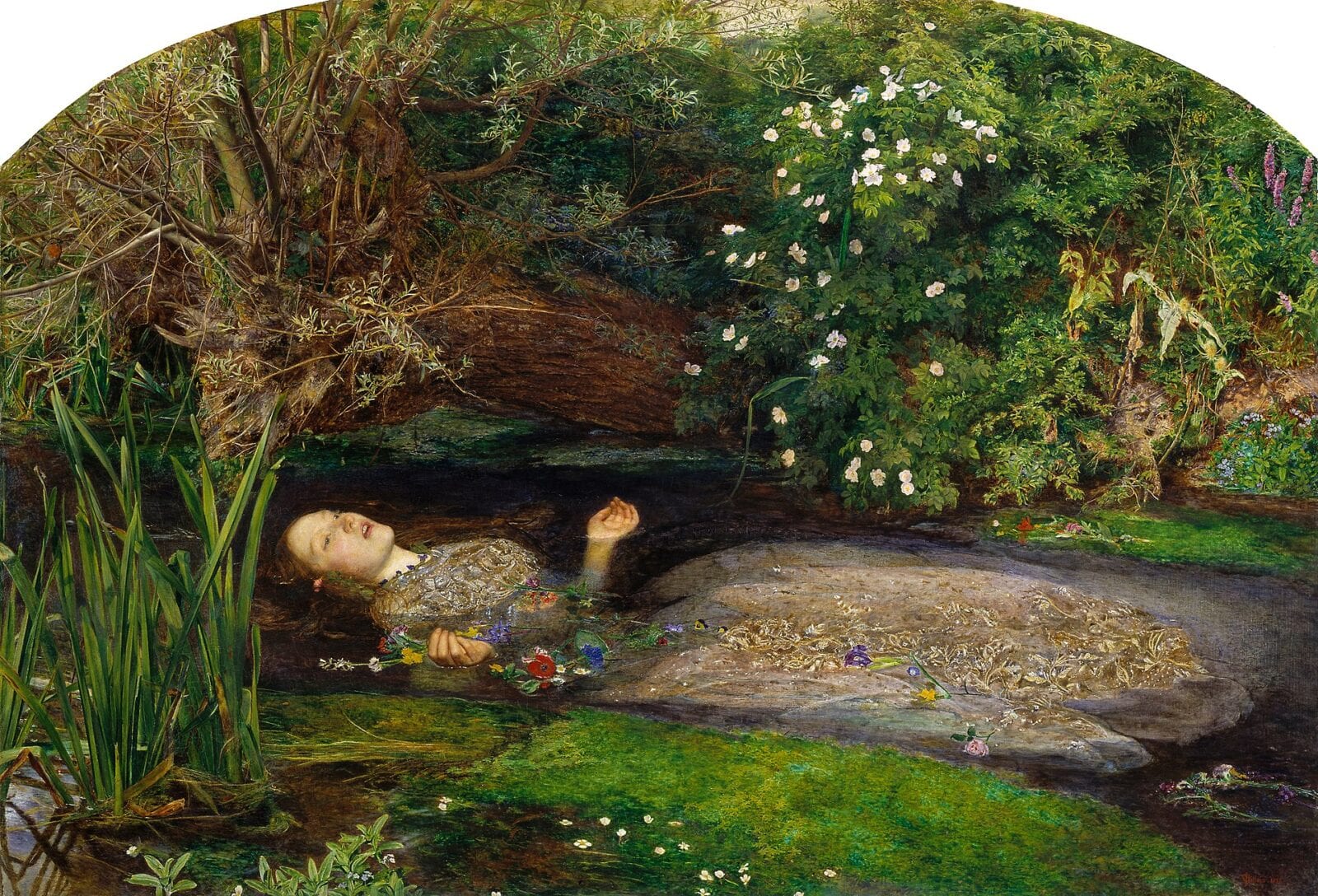 On a crisp, biting February morning in Pendlebury in 1814, a frozen woman appeared on the banks of the River Irwell. 
She was dressed in fawn-coloured gown, with a pink and yellow silk handkerchief draped around her neck.
Icicles twinkled in her hair.
Mr Goodier could barely believe his eyes.
The Eccles mill owner had caught sight of what appeared to be a body on the riverbank, but when he wandered over to take a closer look, he thought he had found a water maiden from another world.
Briefly stunned and entranced by this figure lying in 'perfect form and perfect rest', Mr Goodier composed himself, and decided to contact the police.
Frost had preserved her appearance, and it soon became clear that this was Lavinia Robinson – the bright, intelligent, beautiful 20-year-old woman who had mysteriously vanished from Manchester two months before.
Miss Robinson was due to be married on December 7, and her sudden disappearance on the eve of her nuptials induced panic and concern in the community – with a reward of 30 guineas being advertised in exchange for information. 
The Manchester Exchange Herald newspaper wrote at the time: "No event, for a long series of years, has occurred in Manchester, which has called forth so general an interest, as the sudden disappearance of Miss Lavinia Robinson."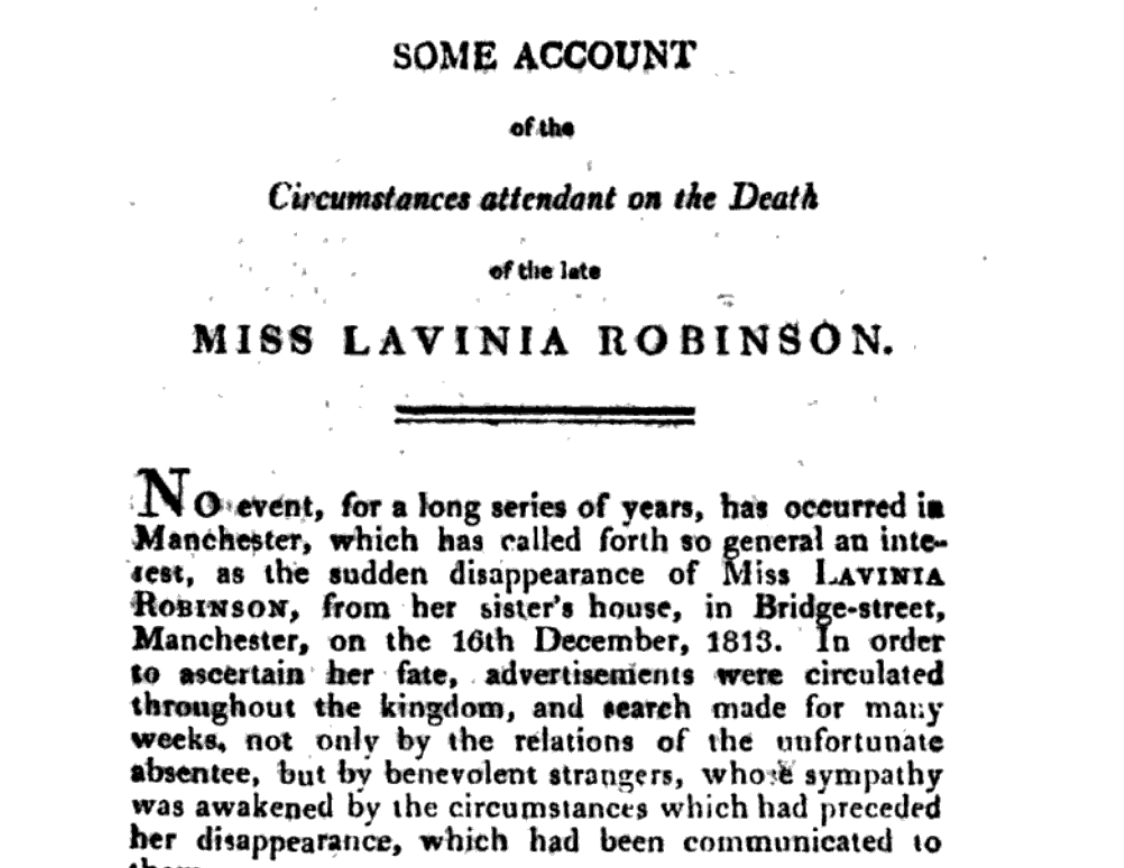 But on February 8, her family confirmed the identity of the body found at the riverside.
Locals who had spent weeks speculating what had happened to the young girl from Bridge Street, finally had an answer. 
Miss Robinson had tragically fallen into the River Irwell and frozen in sub-zero temperatures below the water.
But how she came to be there – encased in ice – remains a mystery to this day.  
An inquest into Miss Robinson's death in 1814 offered no concrete conclusions or explanations, although one witness claims to have seen her arguing with her fiance close to her home in Bridge Street on the night she never came home.
One theory is that Miss Robinson was compelled to take drastic action at the prospect of being publicly shamed – having been accused of adultery by her husband-to-be.
In her blog, Naomi Clifford described Miss Robinson as someone "overwhelmed with despair and saw no way forward," fearing her new status as a social pariah. 
Ironically, it was Miss Robinson's partner, Mr Holroyd, who became persona non grata in Manchester during the winter of 1814.
The other line of inquiry was that Miss Robinson had been murdered, and after she vanished, Mr Holroyd fell under a cloud of suspicion and fled Manchester altogether.
In the Annals of Manchester, it is revealed: "So strong was the popular resentment evinced to Mr Holroyd he was compelled to quit the town."
The story has continued to recirculate in Manchester folklore for over 200 years ever since – with speculation rife as to how this young woman met her demise.
Today, Miss Robinson is known by the name of the character in Shakespeare's Hamlet who descends into madness that leads to her drowning.
The 'Manchester Ophelia'.