Once an underground public loo, The Temple bar on Oxford Road has become a (slightly unusual) Manchester institution.
The tiny pub has become so much a part of our city's furniture, we often forget to take stock of what a little gem it is.
So we're looking back at exactly what – besides its novelty – makes The Temple such an icon of Manchester's bar scene.
This is its story.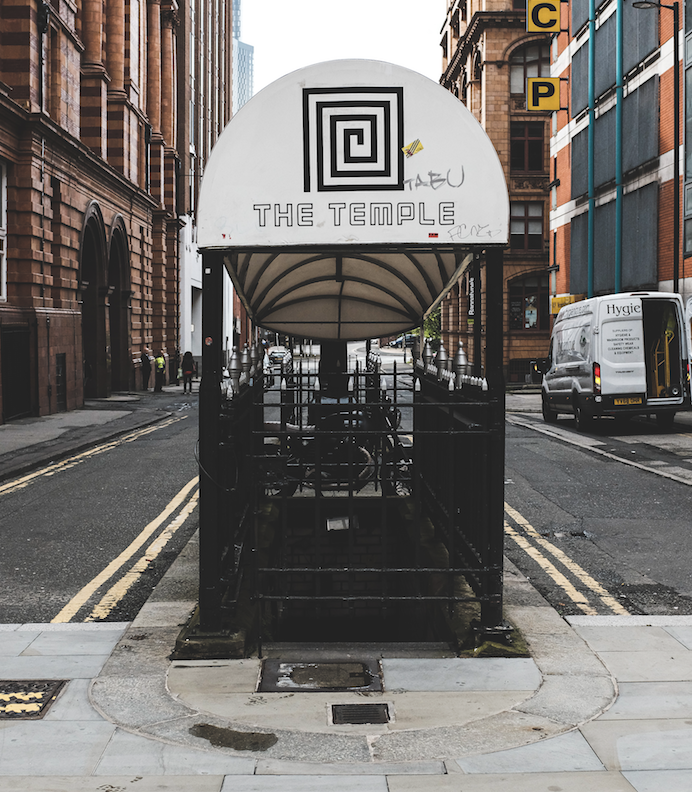 The night I first stumbled across Temple Bar – one of Manchester's weirdest and most wonderful institutions – will live long in the memory.
I'd been travelling on the top deck of the Magic Bus one Saturday evening, when my friend bolted from his seat, grasped the yellow railing and jabbed his index finger against the red 'stop' button.
"There," he said, answering my quizzical expression by gesturing to a underground staircase in the distance.
"Change of plan. We need to try this place. I've been wanting to go for ages."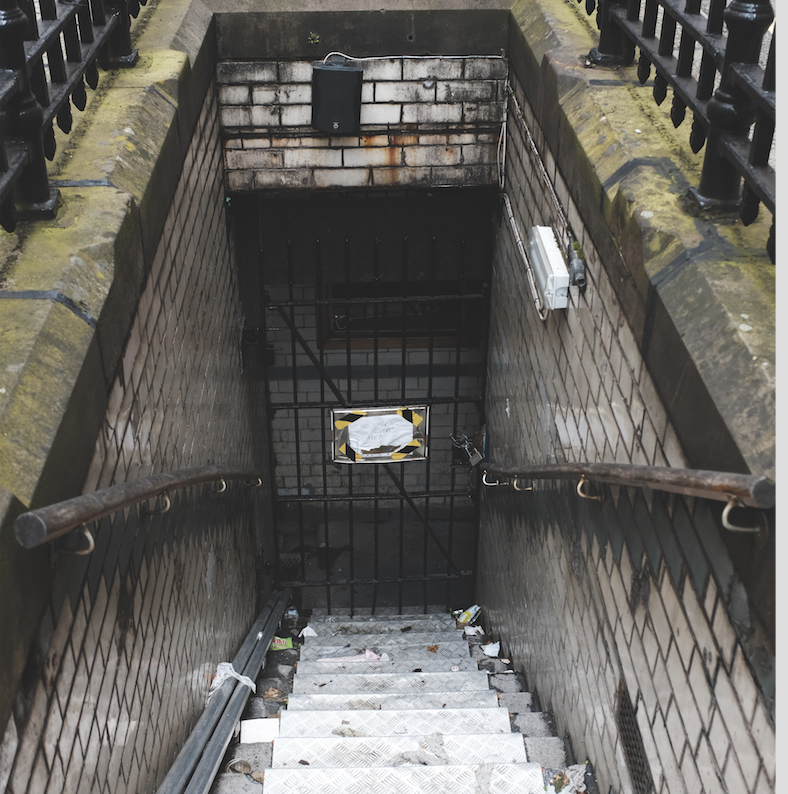 The doors hissed open and I clambered off the bus earlier than anticipated, strolling over to a set of stone steps, encircled by a black railings, covered by a white canopy.
Printed overhead was a name. "The Temple", it read.
We descended, and discovered a whole other world waiting for us at the bottom.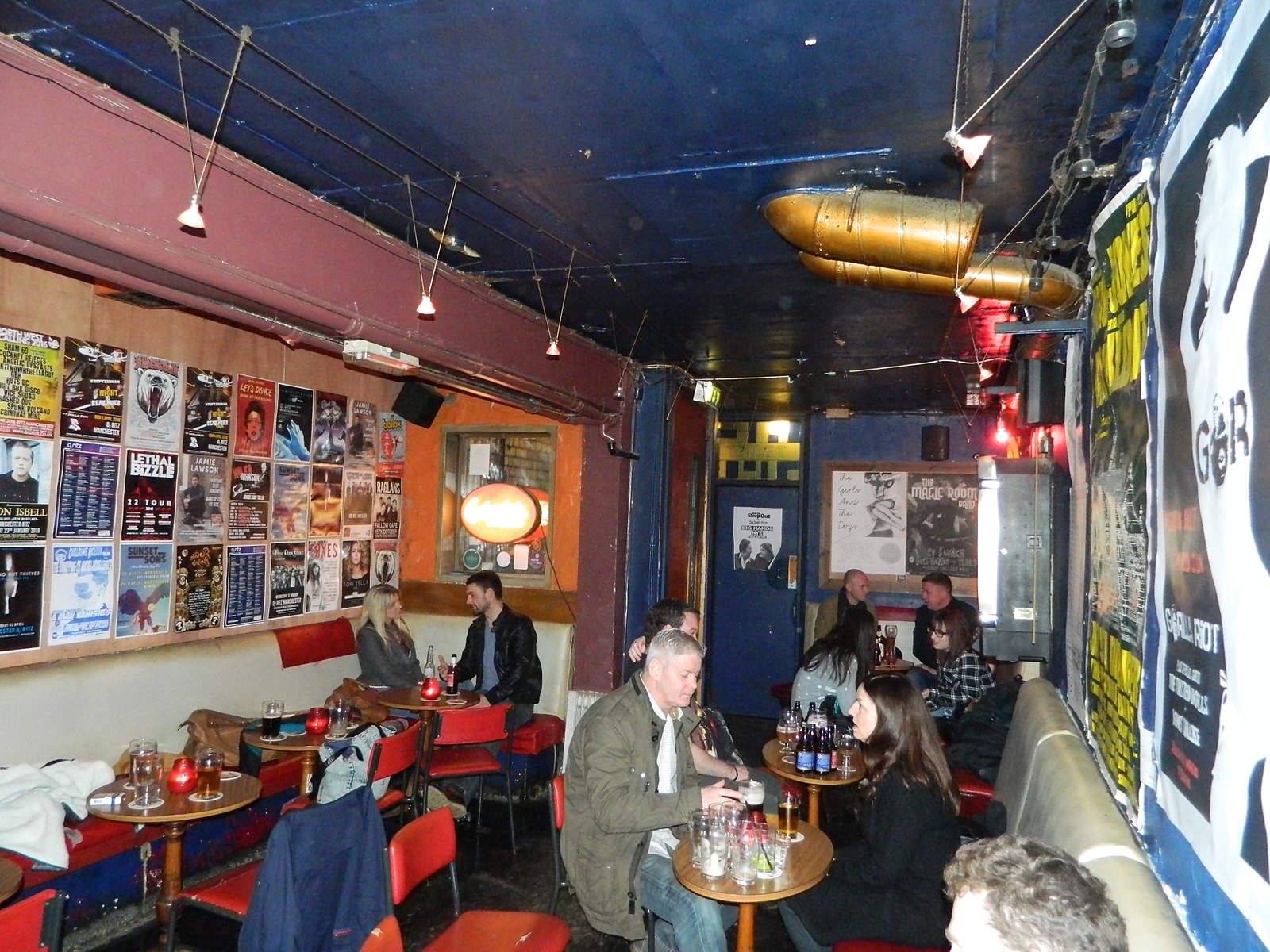 It was unlike any other pub I'd ever visited before; boasting a larger-than-life vibe that defied its diminutive size.
The place served as a public toilet over a hundred years ago during the Victorian era, but as TimeOut so aptly put it: "Temple Bar is anything but crap."
Ever since being converted into a subterranean drinking den; the venue has become a real favourite among Mancs; earning a reputation for being low on frills but big on music.
Despite the fact that two dozen drinkers in here is a tight squeeze, Temple Bar is nonetheless the proud owner of the best jukebox in the city – serving a wide array of draught and bottled beer brewed from all around the world.
This has led to the cubby hole acquiring quite the creative cult following – with the bar being frequented by Manchester's poets, writers, artists and, most prominently of all, musicians.
Elbow lead singer Guy Garvey is a particularly popular patron, with Temple even inspiring some of the lyrics for his band's song "Grounds for Divorce".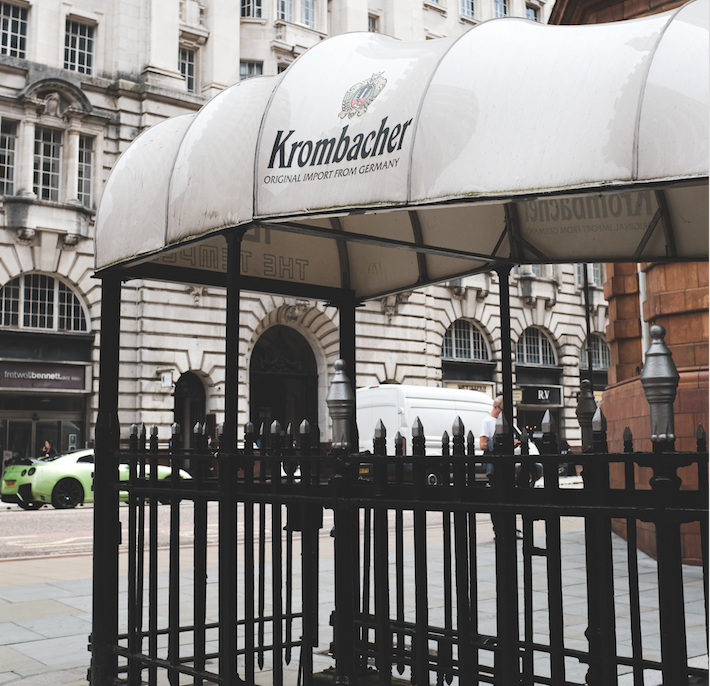 There's a hole in my neighbourhood, down of which I cannot help but fall.
Garvey told the BBC he spent many a night below Great Bridgewater Street penning songs – finding solace in scribbling away in the nether regions of the city centre.
Footage shows a newspaper cutting of the vocalist was even plastered on the side of the pub at one point; accompanied by a speech bubble saying: "Pint of Krombacher please".
Despite being one the smallest watering holes in the city, Temple is among the most intriguing you're likely to find.
From the poster-stapled walls to its graffiti-scrawled toilets (you won't need to scroll your phone for reading material in here), it's brimming with character – a rare breed of bar that offers something completely different to any ordinary pub visit.
In a nutshell, you could describe Temple as tight-knit, offbeat, and obsessed with music.
Or in other words, utterly Mancunian.