Feature
The globetrotting northerners who beat cancer twice and spent lockdown in the wild – visiting 36 countries along the way
The incredible tale of two northern travellers who have battled cancer twice and been locked down 4,500 miles away from home.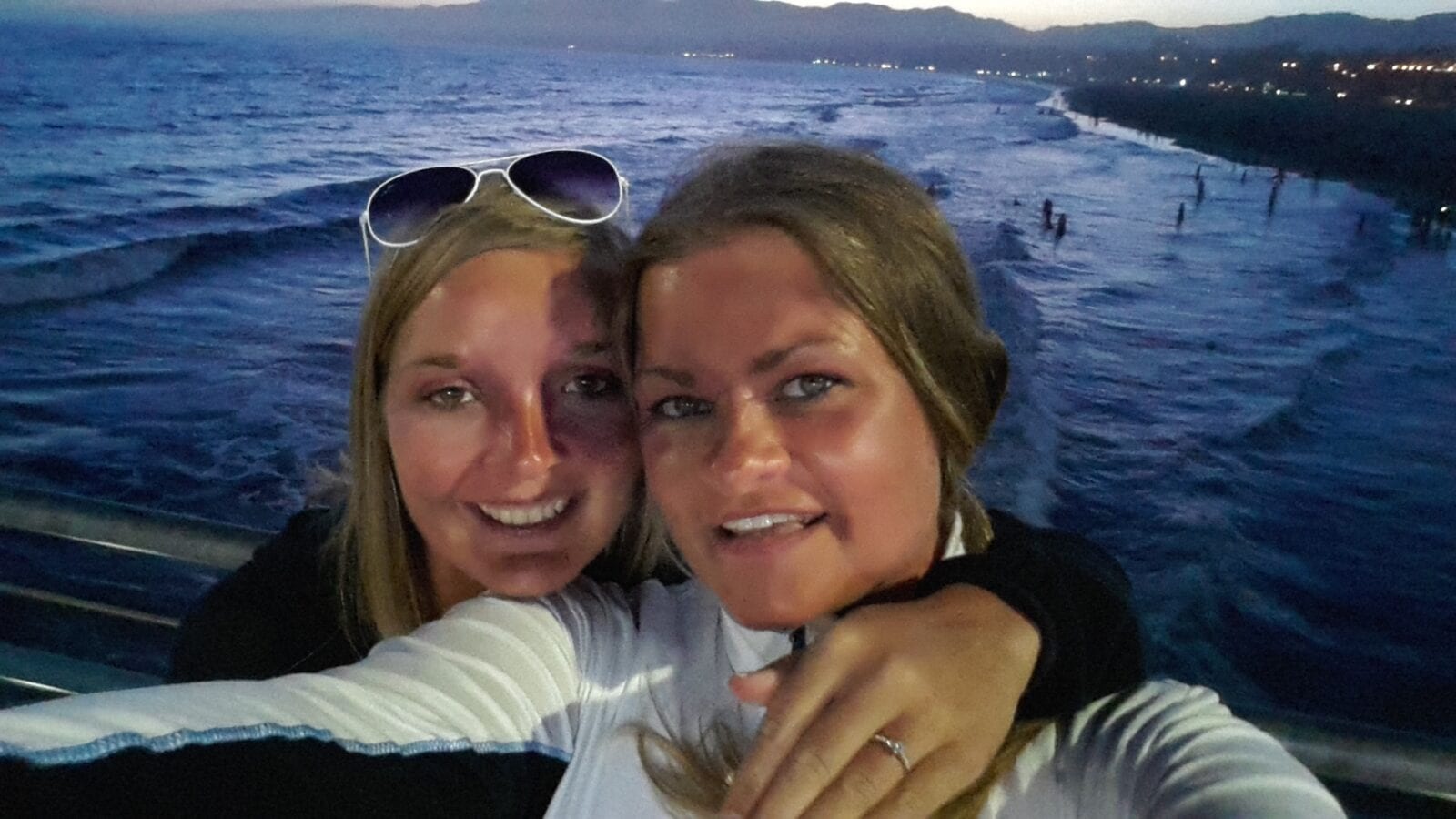 The pool party had just finished when Katie found the lump.
She'd spent the past few hours partying in Los Angeles – splashing around in sunshine-dappled waters at one of the world's largest all-female LGBT festivals.
It had been a day to remember, drinking and dancing alongside her fiancé and hundreds of others.
But as she stepped into the shower to cool off, her fingers ran over something raised.
Watching the water circle the drain, Katie double-checked and felt it again.
Something wasn't right.
She was a long way from home in Manchester, but Katie knew she needed to get this checked. And quickly.
By this point, she already knew the warning signs.
***
Bitter winds and warm beer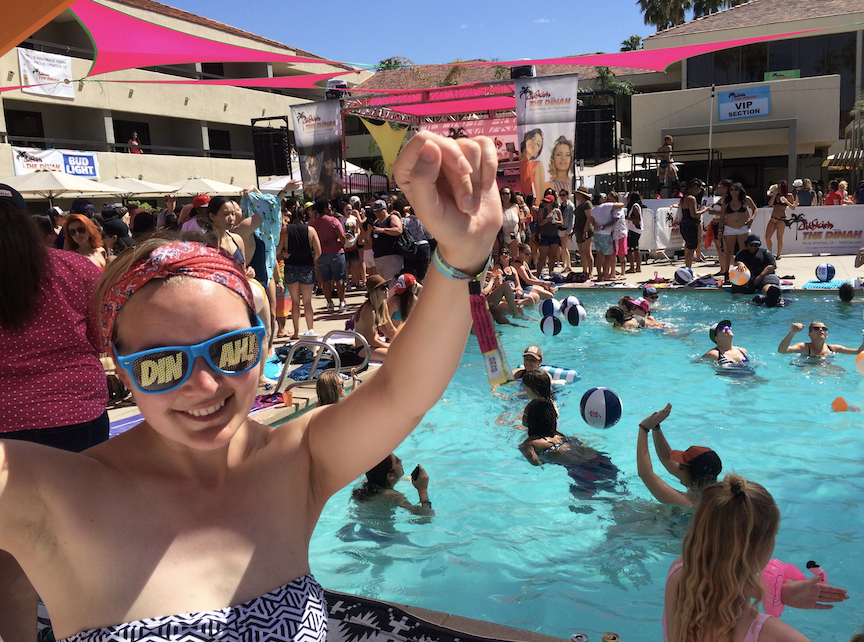 Eight years prior to that life-changing bathroom visit in southern California, Katie was at a very different type of party more than 5,000 miles away.
Before the days of swimming pools, cocktails and techno music of L.A., there were terraced houses, warm lager and bitter winds of Newcastle.
It was 2010 and Katie was a student in the North-East, attending the sort of house party you'll find happening in almost every student city on any given weekend.
On the surface, it was just another typical uni gathering. But it turned out to be an important one.
This was the night she met Nicola.
Sparks started flying almost immediately, and before the night was up, Nicola asked Katie if she fancied attending another party at her place in the coming days.
Katie agreed, but it was all a ruse.
"Nobody else showed up," laughs Katie.
"She 'honey trapped' me – and the rest is history!"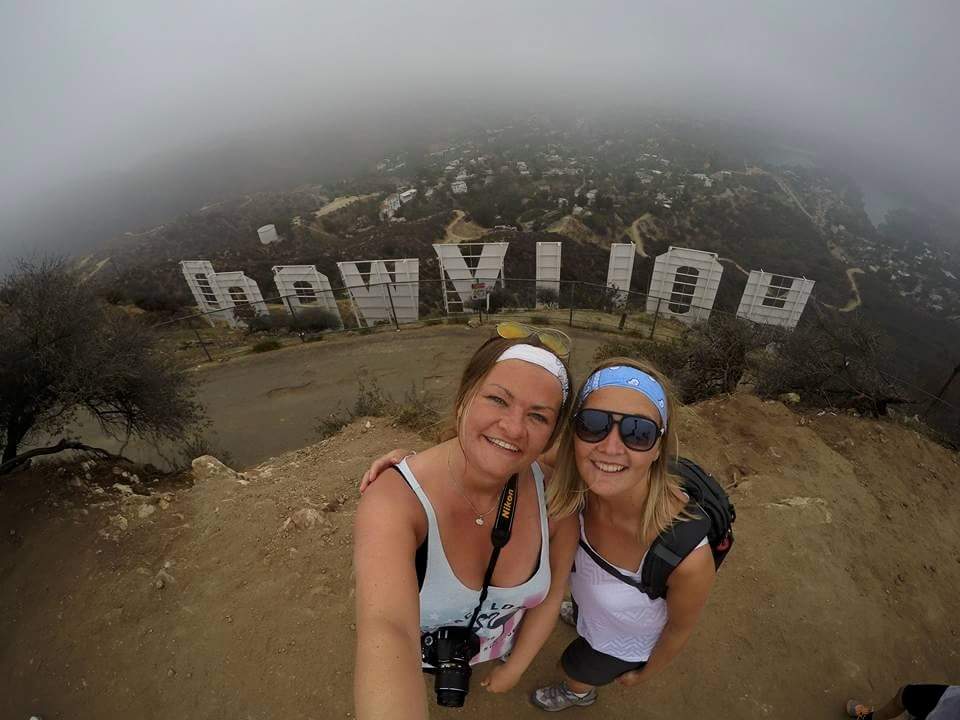 The pair quickly fell in love, graduated, moved in together, and even got jobs in the same office – working for a major IT corporation.
On paper, it was all perfect. But something just didn't feel right.
"We had a lovely city centre apartment and a car on finance, but we could barely afford our bills," Katie says.
"It seemed everyone wanted a piece of our income and the ironic part of it all is that we moved to the city to enjoy the nightlife and dining out. We couldn't afford it once we lived there.
"We were literally living to work."
The couple flirted with the idea of escaping for a few months, and eventually found themselves consumed by wanderlust.
They'd spend every night staring up at the enormous world map beside their bed, dreaming of exploring the planet together and deciding which places to go.
To make it happen, they scrimped and saved for months on end, moving into a house-share to cut down on rent expenses, and selling everything they didn't want to take with them on the plane at car boot sales.
Then, in 2015, they took the plunge. And the adventure began.
***
"You need to cancel your flight"
Katie and Nicola photographed everything the moment they left the UK. And it's a good job they did.
Without the images, their travels sound too extravagant to be true.
Sharing breakfast with baby sloths in Costa Rica. Swimming with manatees in Florida. Watched a 3-day sumo wrestling tournament in Tokyo. Riding the world's longest cable car in Hong Kong. Ice skating in New York City on Christmas Day.
Katie and Nicola seemed to be living in a travel montage from a Hollywood movie (Hollywood being another place they ticked off the list).
Their amazing journey even involved a perfect proposal.
After purchasing a ring in Venice and keeping it stashed away in her luggage until she reached the States, Katie took Nicola to the California beach and revealed the ring at sunset.
Nicola said yes, and when daylight broke a few hours later, the United States legalised same-sex marriage across the country.
It was cinematic.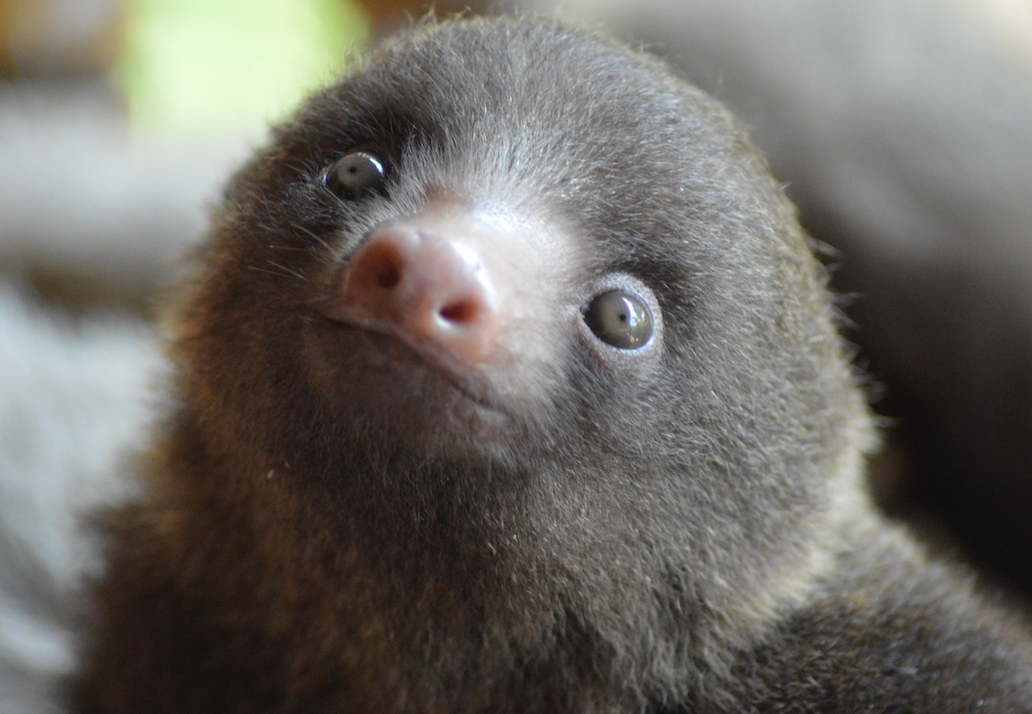 After a brief return home in March 2016, the pair ventured out into the wild again the following Christmas (2017). They'd caught the travel bug and couldn't imagine doing anything else.
But that was when the fairytale faltered.
During their second trip around the world, Katie was diagnosed with skin cancer.
"We were due to go to Reykjavik in Iceland to celebrate New Year with some friends," Katie explains.
"I was trying on clothes for the trip in a shop when I spotted a dark and very obviously changed mole on my back."
She decided to get it checked out.
The advice was sobering.
"Cancel your flight," said the doctor.
"You need a biopsy."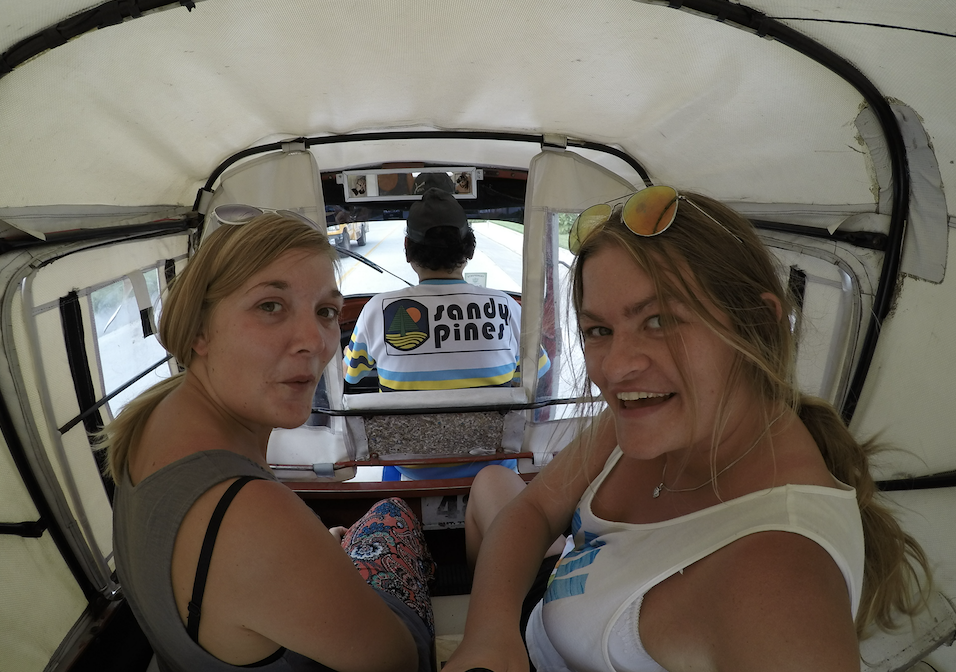 Katie and Nicola had to stay put.
"I was devastated and worried," Katie remembers.
"But after the biopsy, we were allowed to travel while we were waiting for the results. We flew to Stockholm for a few days to take our minds off it."
At Stockholm Central Station, Katie got the news.
She had a malignant melanoma and required surgery.
Hurrying back to the UK, Katie got the medical attention she needed, and was relieved to hear she'd "caught it early."
After a huge sigh of relief, the duo gathered their composure, counted their blessings, dusted themselves down, and went back to what they knew best: Travelling.
This time, they took an epic 4,000 mile road trip to New Orleans for Mardis Gras, crossing Arizona, Texas, New Mexico and parts of Louisiana en route.
Their final destination: Los Angeles.
And the pool party.
***
"This is my third chance"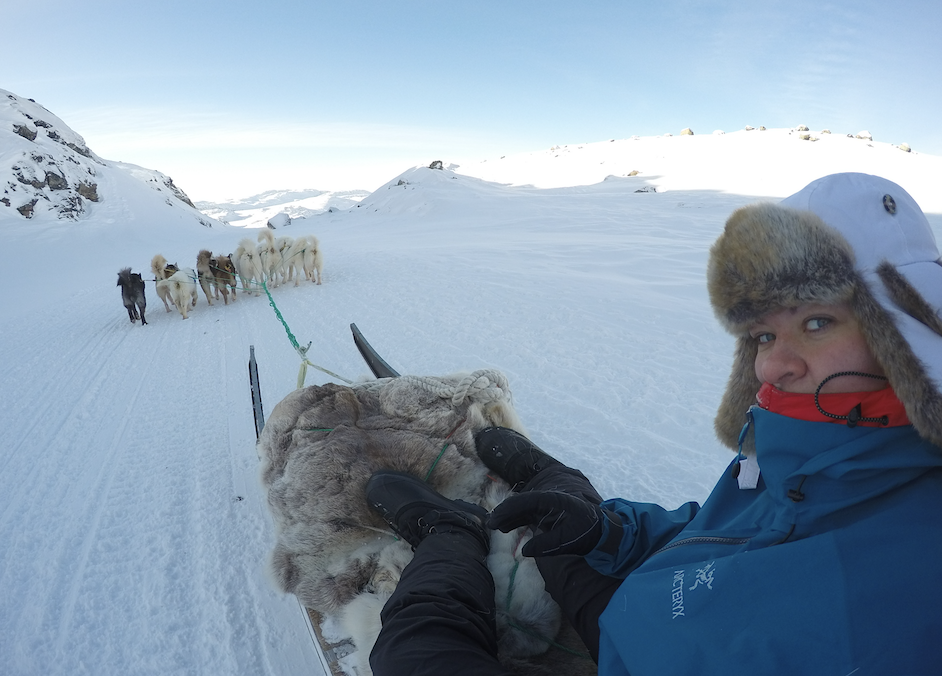 "It could just be trauma," said the doctor in Beverly Hills.
"Leave it for a couple of weeks."
Katie was having the lump in her breast examined, and the physician seemed to think it could be benign.
Unconvinced, Katie decided she was taking no chances.
With Nicola in tow, Katie travelled back to Manchester and signed in at the Christie to have more tests.
It turned out to be breast cancer.
"I had surgery to remove the tumor and had an agonising wait for a number of results from the biopsy that lasted around 3 months," Katie says.
"They found a lesion on my spine and I was tested for bone cancer.
"It was petrifying to think that I might die at 34."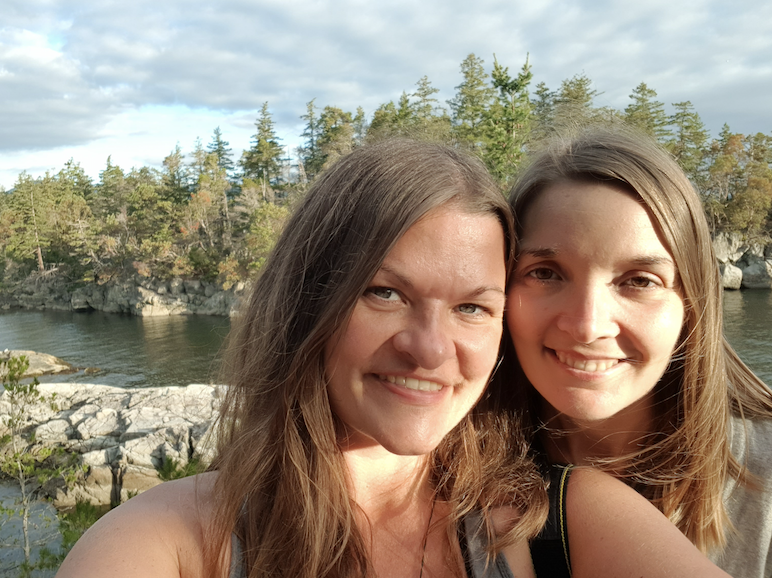 The scary news put Katie in a very dark place. But a change in mindset helped to pave the way for a second miraculous recovery.
"After refusing chemo and other conventional treatment, I changed my lifestyle," Katie says.
"I got into yoga, meditation and herbalism."
She's still in that frame of mind today.
"I have never felt better and I count my blessings every single day.
"I am so grateful for a third chance at life."
After being given the all-clear, Katie and Nicola decided to get out to the Great White North and visit Canada.
But what they didn't know was that coronavirus was coming.
Just as Katie got out of one set of woods, she found herself locked inside another…
***
"We've had no electricity, running water or internet for seven months"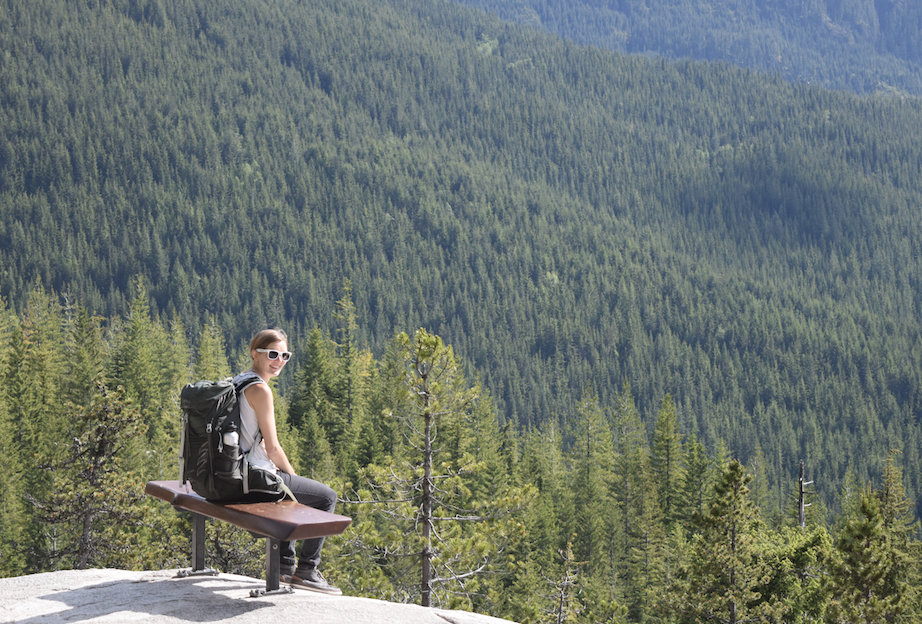 Moments after Katie and Nicola touched down in Vancouver, the country shut its borders.
They made it into Canada by the "skin of their teeth" in March.
And they're still there right now.
The original plan had been to do a road trip down to the States, covering the likes of Oregon and California later in the year.
The girls had even bought a camper van with a wood-burning stove inside to stay warm – but all of a sudden, they had nowhere to drive it.
Like almost everyone else on the planet, they'd been told to stay indoors until further notice.
"Our travel insurance couldn't help us," says Katie.
"Our families and friends back home were concerned for us but they know that travel is in our hearts and that we'd make this work however we could."
The first step, of course, was finding some money.
Nicola went out and got herself a Canadian work permit; finding a job in an essential service so the pair could buy food and stay safe.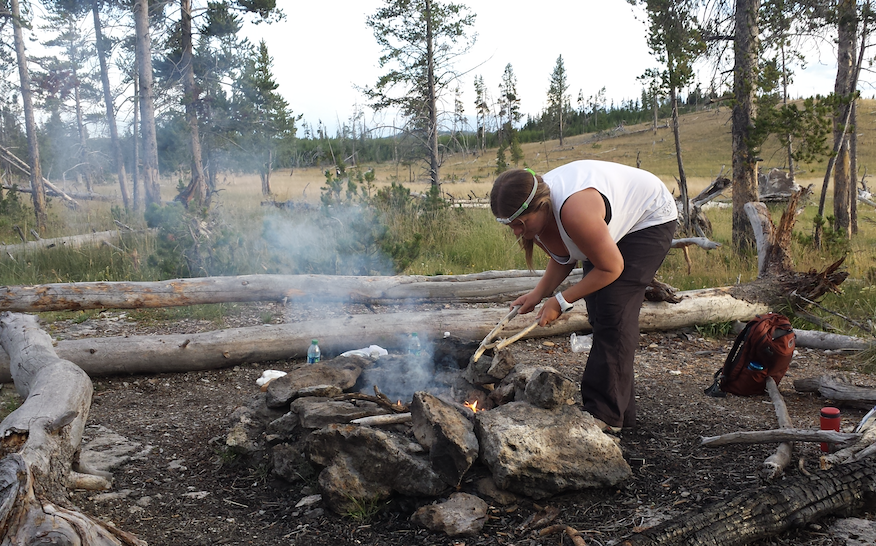 After looking around for a place to stay, the pair settled on a small mountain town
in British Columbia – around an hour north of Vancouver.
"The real name of the town is Skwxwú7mesh but it's simplified in English as 'Squamish'," Katie explains.
"The town is visually stunning and is a very affluent and desirable area to live.
"Subsequently it's expensive to rent – and one beds can be in excess of £1500 a month.
"Luckily, we found a nearby non-profit campground on what Canadian's call 'Crown land'.
"The campground staff were very understanding of our situation and allowed us to set up there with our camper van with distancing and protective protocols in place."
This was seven months ago.
In all that time, Katie and Nicola have had no electricity, no running water, and no internet.
"All we have is a plot of land, the rainforest, and 'pit toilets' which do not flush," Katie says.
And the funniest part? They've never been happier.
"We have learned to forage wild food, build campfires, hula hoop, play the ukulele, and spent time writing poetry, fiction and music production," Katie tells us.
"We built an outdoor kitchen powered by propane and protected by tarp… and we had to build [our own] outdoor shower as all gyms and recreation centres were closed at one point.
"We now bathe, drink and wash our dishes using boiled glacial water from the sacred Mamquam river."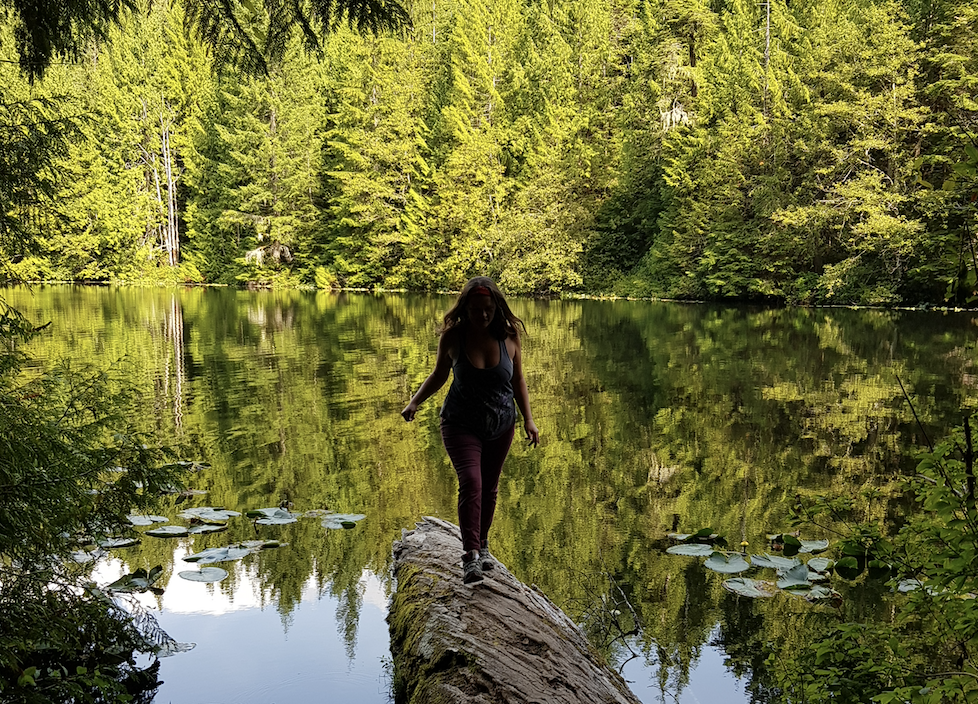 For most of us, lockdown has intermittently revolved around Netflix, Zoom, oversleeping and skin-creasingly long hot baths. So, the prospect of being quarantined in a campsite with none of the above may sound nothing short of daunting.
But for Katie and Nicola, it's been bliss.
"We're surrounded by rainforest – and being in nature at a time like this has really kept us calm and focused," Katie says.
"It's been a blessing being here during the pandemic because we're able to go on long hikes and visit campsites that are secluded and remote."

Restrictions in rural Canada are also more flexible, meaning they've been able to van it across British Columbia to gorgeous beaches by the Pacific Ocean, national parks, and picturesque mountain towns.
Technically, they've been trapped.
But for the first time since recovering from her second cancer scare, Katie feels completely free…
***
"Go slow, enjoy the culture, and live with the locals."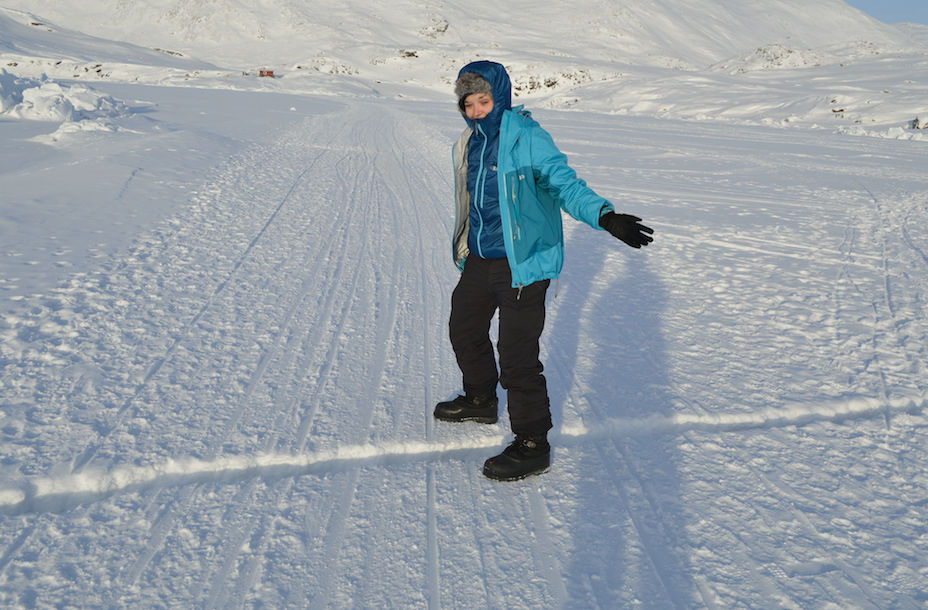 Between their sled dog expeditions in Greenland and being sucked away by the current on a Guatemalan river, Katie and Nicola have become something of a trusted voice in the travelling community.
The pair started chronicling their experiences via an online blog a few years back, which eventually morphed into a publication titled Round The World Magazine.
Today, it attracts 50,000 visitors a month – offering advice and guidance for anyone globetrotting on a budget.
"It took around 3 years for the blog to really take off," Katie tell us.
"We got featured on Travel and Leisure which changed everything and much of our LGBT content is ranking top 10 on Google search!"
The duo also have some words of wisdom for anyone hoping to get out and about when the world eventually reopens, whenever that will be.
"When it's safe to do so, we would strongly suggest visiting Iceland," says Katie.
"It's one of our favourite places in the world and we make sure we go at least once a year.
"The whole country is incredibly unique with its volcanic history and weather worn terrain. It's like landing on Mars and not only will you see the Northern Lights in winter but you can experience the midnight sun in summer.
"It's one of the most friendliest places we've ever visited and we're in love with the idea of starting up a hostel retreat there one day."
According to Katie, you don't need a huge wallet to see the planet, either.
"You don't need a huge savings pot to do what we did," she emphasises.
"You can work for free accommodation all over the world and we have resources on our site where you can find free car hire, free RV rentals and work abroad sites in every country.
"Go slow, enjoy the culture of a place, live with locals, go out of tourist zones, start a blog early on, or sell your images to help support you on your way."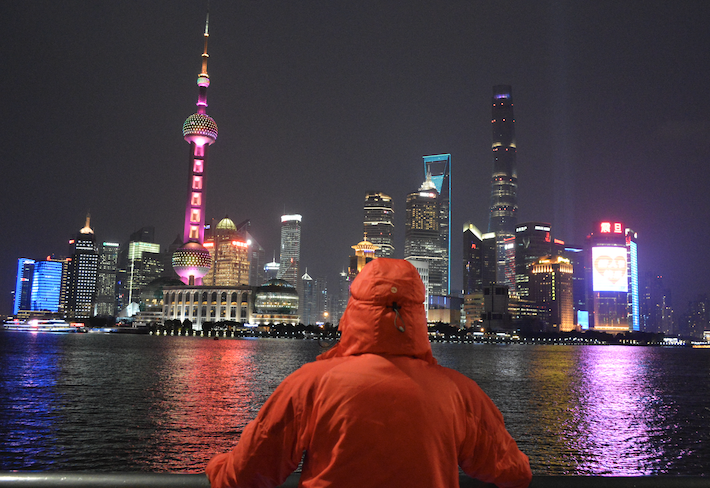 The pair are coming home for Christmas 2020 – with plans to purchase a camper van so they can safely explore their own homeland.
"We'll be stocking our bellies on chip butties, crumpets and Yorkshire tea – which is something impossible to find in Canada!" says Katie.
"Then, we're hoping to eventually go back to Canada to start the permanent residency process."
As for the wedding, that might still be a few months away.
"We had plans to get married in June 2021 in Los Angeles," says Katie.
"But we're not too sure what's going to happen with the travel restrictions.
"We have our wedding dresses ready and I won't be surprised with our spontaneity if we wake up one day and say: 'Let's do it in Manchester!'"
So, after visiting as many as 36 countries, Katie still might tie the knot in the north-west after all.
Mancs often tend to have a bit of a homing instinct. Even the ones with itchy feet like Katie.
"We always think of our people back home," she tells us.
"Especially in Manchester. It's where our hearts will always lie."
Follow Katie and Nicola's blog, Round The World Magazine, on Instagram.
@roundtheworldmagazine