Food & Drink
A Terry's Chocolate Orange ice cream is coming to UK stores very soon
Chocolate orange fans, assemble...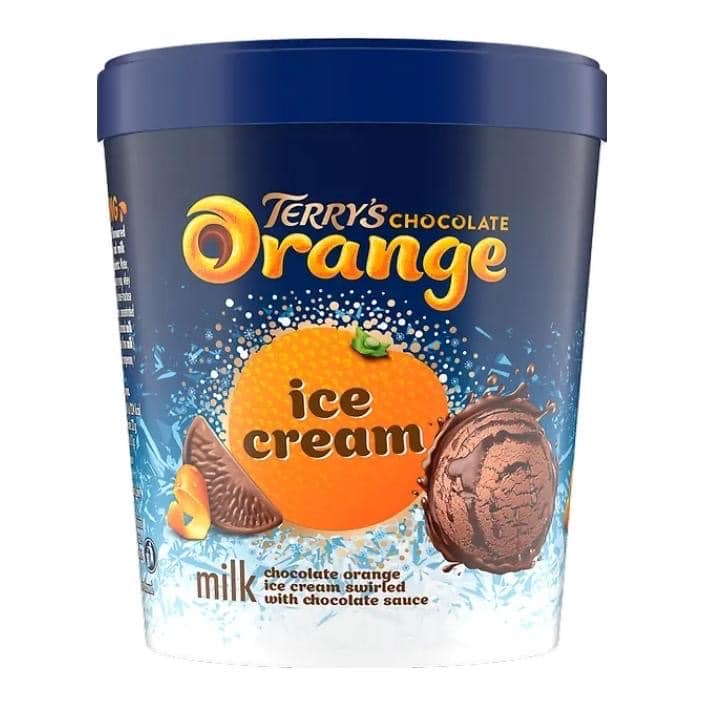 With its original round shape and fun personality, Terry's Chocolate Orange has long been a Christmas stocking must-have.
Soon, though, it'll be just as tempting in the height of summer as bosses reveal plans to release a new Terry's Chocolate Orange ice cream in the UK.
Promising to deliver the chocolate orange flavour we all know and love 'with a frozen twist', the new ice creams will be available in both tub and ice cream stick form later this month.
Retailing exclusively in Iceland, both the tubs and lollies will be made up of chocolate orange ice cream swirled with a chocolate orange sauce with sticks sold in packets of four.
Sharing the news via its social media pages on Friday 3 March, the Terry's Chocolate Orange brand wrote: "Clear out your freezer…introducing our brand new Terry's Ice Cream range.
"The chocolate orange flavour you know and love, but with a frozen twist.
"Our delicious tub and ice cream sticks are coming to selected Iceland stores later this month, so watch this space ."
It's not the first time that Terry's Chocolate Orange has wowed fans by releasing an ice cream version of their favourite chocolate treat.
Read more: Manchester Museum saw a massive 52,000 people visit during its opening week
In 2012, Fredericks Dairies released Terry's Chocolate Orange ice cream sticks comprised of vanilla ice cream with a chocolate orange sauce, covered in milk chocolate with orange oil.
In the four weeks leading up to Christmas 2012, the ice cream became the firm's best-selling ice cream product.
Read more: Cocaine Bear: the 'ridiculous' new film that premiered with a perfect Rotten Tomatoes score
Feature image – Terry's Chocolate Orange