Art & Culture
Manchester Museum saw a massive 52,000 people visit during its opening week
There were crowds of people queueing down the street.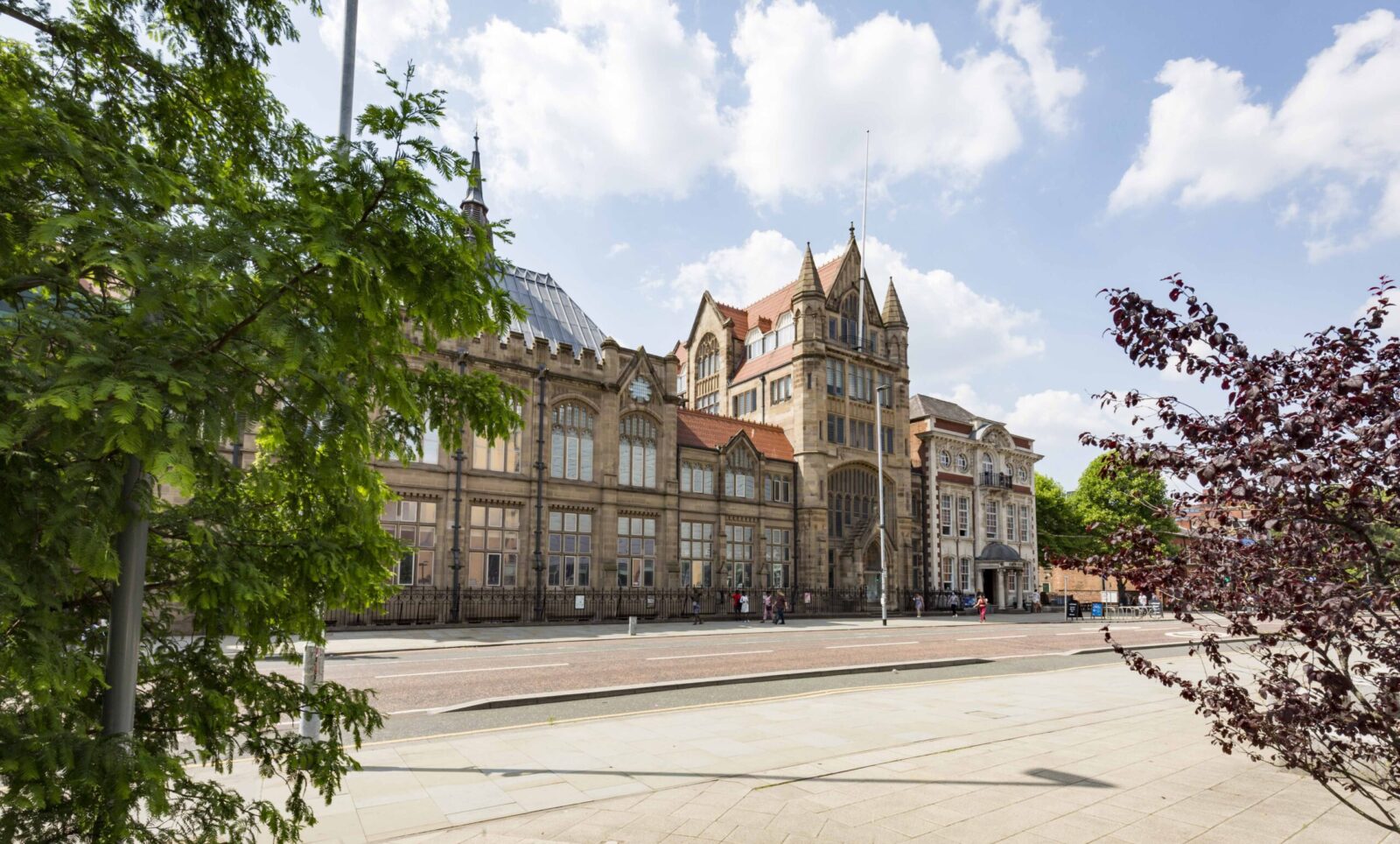 Manchester Museum absolutely knocked out of the park on its reopening week, with a whopping 52,000 people paying a visit.
In case you hadn't heard, Manchester Museum had been closed for around 18 months while it underwent a £15 million transformation project – but it officially reopened on Saturday 18 February, and has been showing off its modern new two-storey extension, revamped cafe and gift shop, and brand new exhibition spaces ever since.
It looks like Mancs have clearly missed the cultural institution too, with the reopening weekend seeing thousands rushing down to check out its new look over the weekend.
And now, it's been revealed that the total visitor numbers for the first week was an impressive 52,000.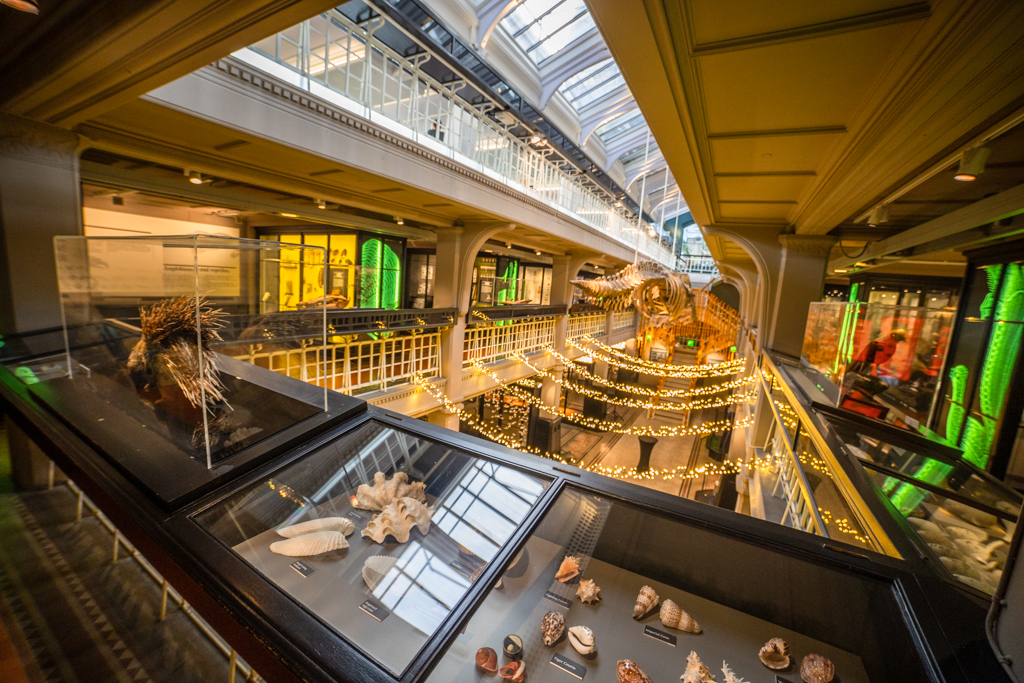 The museum's director, Esme Ward, previously said she was "an emotional wreck" after seeing the now-viral scenes of people queueing down the streets to get in.
"Manchester, you're amazing" she added on Twitter.
Having first opened in 1890, and housed inside a neo-Gothic building designed by Alfred Waterhouse, Manchester Museum is one of the largest university museums in the country.
Inside its doors, the popular attraction has more than 4.5 million objects from natural sciences and human cultures.
The transformation of Manchester Museum has been supported by UK Government through DCMS and Arts Council England, and by The National Lottery Heritage Fund, The University of Manchester, and numerous philanthropic supporters.
New spaces inside the museum now include a brand new Exhibition Hall, which has opened with the blockbuster exhibition Golden Mummies of Egypt, and is filled with more than 100 objects and eight mummies, as well as the new South Asia Gallery – a partnership with the British Museum – which is the UK's first permanent space to explore the lived experience of South Asian diaspora communities.
All that is alongside the existing collections of fossils and other objects from natural sciences and human cultures.
One of the most immediate differences from the museum's £15 million transformation though is the new accessible entrance straight off Oxford Road – which brings visitors straight into a stunning new gift shop.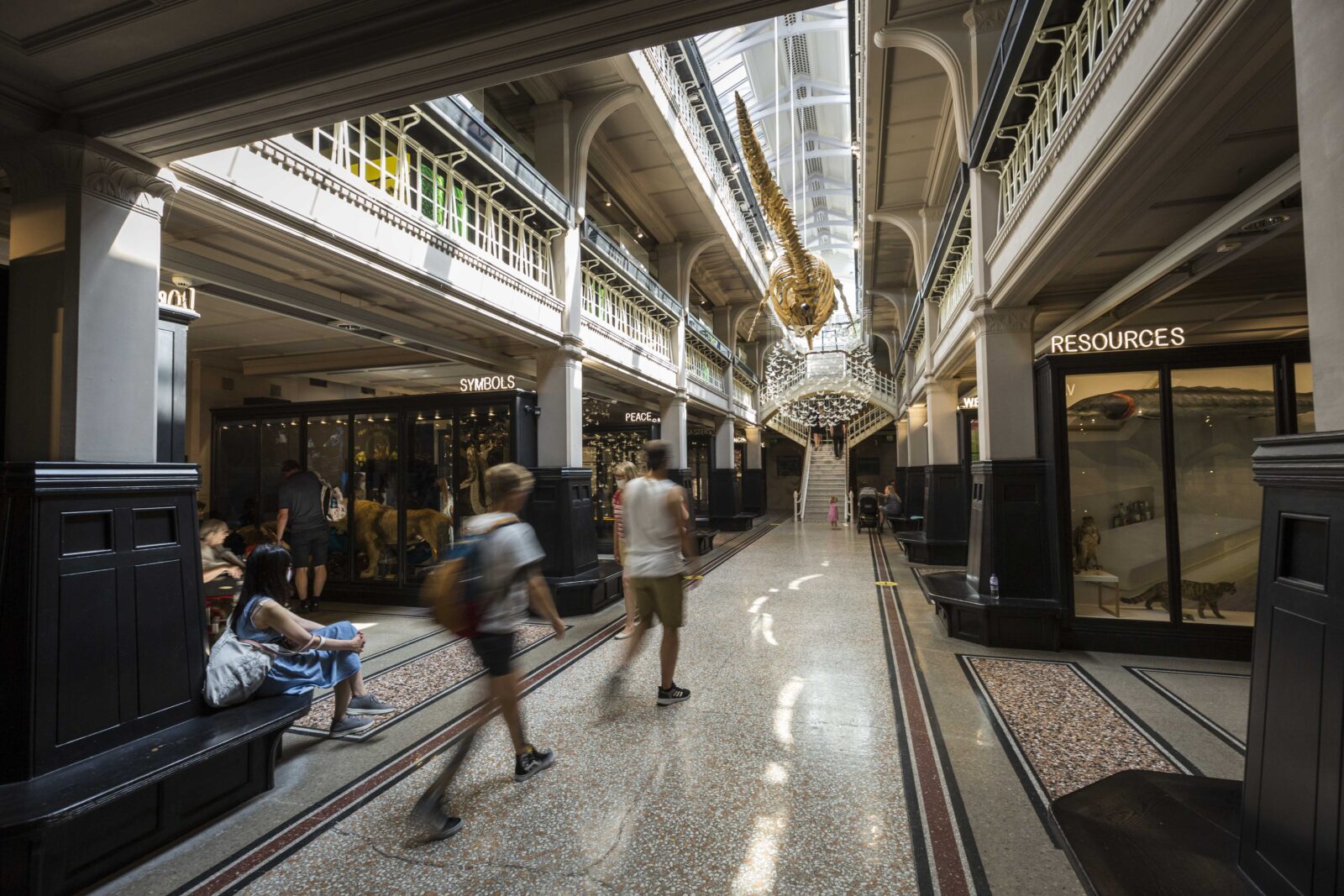 There's also a new dinosaur in town too, who's joined the museum's legendary T-Rex Stan.
Dating back to the Cretaceous period, and having been found in the US state of Montana, April the Tenontosaurus has taken up her place in the former entrance beside the Fossils Gallery
Read more:
Other new features created during the transformation project include a Changing Places toilet, prayer room, quiet room, picnic area, and therapy room.
Find out more about what's on at Manchester Museum here.
Featured Image – Chris Bull (via Manchester Museum)