Food & Drink
Award-winning Chorlton chicken restaurant closes for good with emotional farewell video
'We did our best but unfortunately it wasn't enough'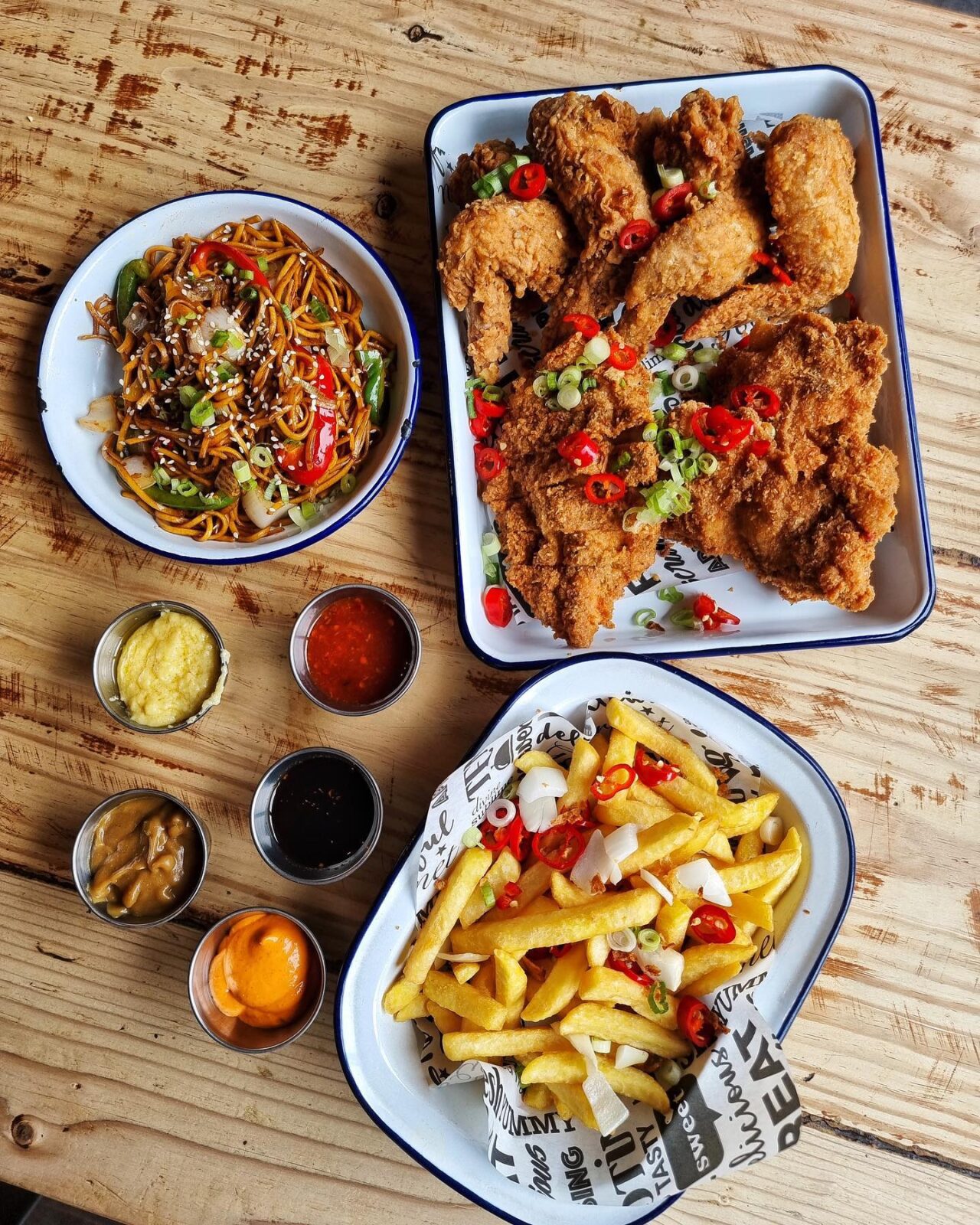 Peck & Yard, an award-winning chicken restaurant in Manchester, has closed its doors for good, and bid farewell with a genuinely emotional video.
The Chorlton business documented its final meal with its staff and shared it on its social media platforms.
The restaurant, which has been open for five years, said it 'really broke our hearts saying goodbye'.
The video shows staff members sharing huge piles of Peck & Yard's signature pan-Asian chicken wings, hugging one another, and 'holding back tears' as they say goodbye to the business.
Peck & Yard has said it will be going 'back to the drawing board' and hinted at plans for a totally new concept.
They wrote: "So that's a wrap from us. It's been tough and we did our best but unfortunately it wasn't enough.
"The hardest thing was saying good bye to our loyal staff members. We just have to go back to the drawing board and come back stronger.
"Thank you to everyone who loved and supported peck and yard. It truly has meant the world to us.
"We're motivated to come back bigger and stronger. Peck & Yard signing out."
The video captions said: "After five years of hard work we have now closed Peck & Yard for good.
Read more
"We had one last meal with our loyal staff before saying goodbye. It really broke our hearts saying goodbye.
"But we made a promise once we're back on our feet they be right back with us."
One person commented on Peck & Yard's farewell video: "This is so sad. Such a tough industry as it is, nevermind pandemic and hideous rising costs. Hope you'll be back one day as we love the food xx"
Another wrote: "Gutted! Loved the food you guys did, best wings in Manchester! I'm sure whatever you do next will be even better!!"
Featured image: Peck & Yard