Food & Drink
Inside Harcourt, the new Hong Kong-style pub that's just opened in Altrincham
Brought to the Trafford market town by Hong Kongers Priscilla So and Brian Hung, it's far from a traditional British boozer - but that only adds to its charm.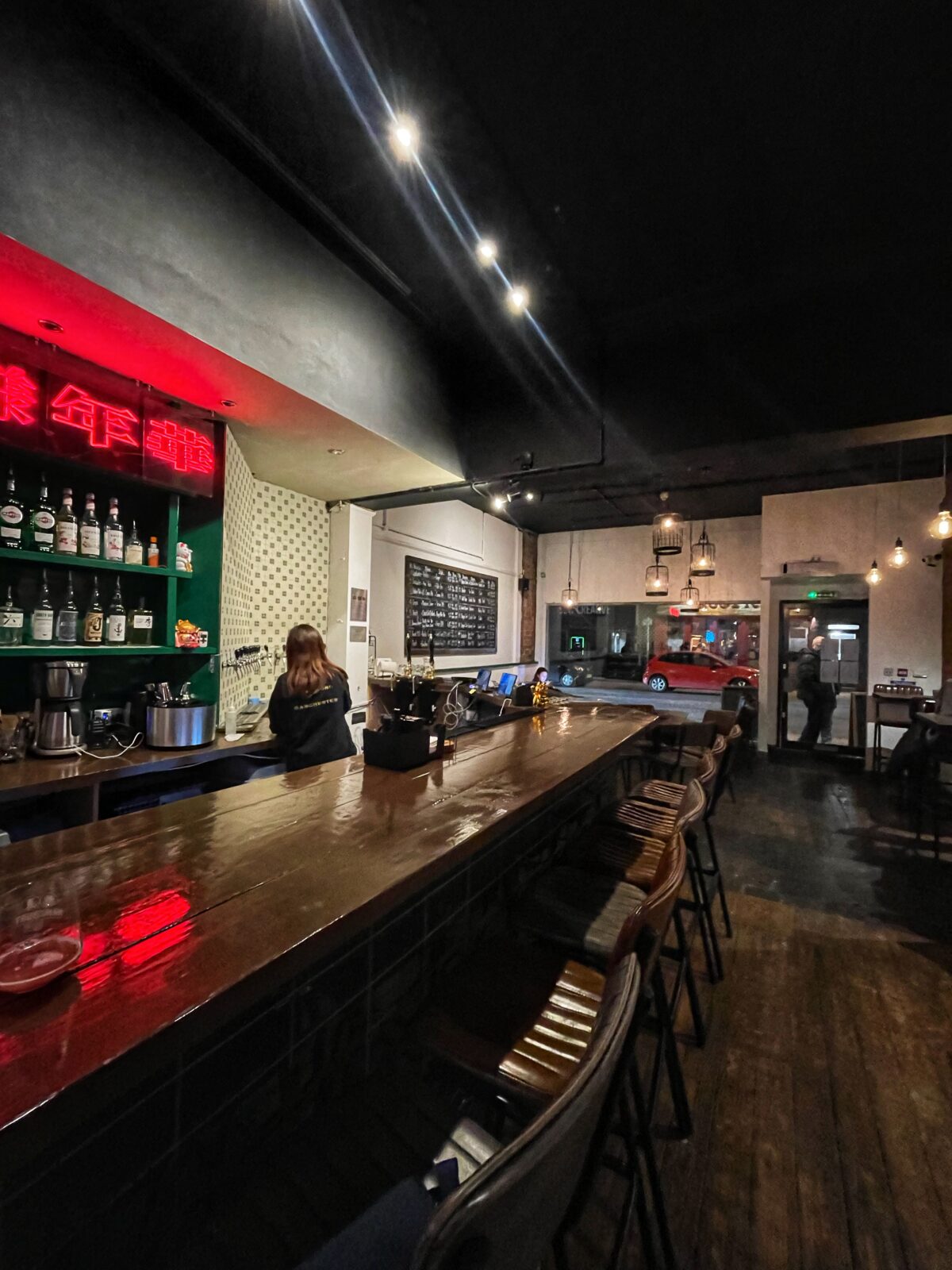 A new pub has opened up in Altrincham, serving carefully chosen craft beers and wines alongside small plates inspired by Hong Kong's street food scene.
From numbing morsels of spicy Szechuan pepper chicken kidneys to salted egg yolks with chips and deep-fried crispy prawn toast, whilst we know the whole point of a pub is that you don't actually have to order any food, if you're coming here you'd be a fool not to give it a go.
Called Harcourt Pub, inside it feels more like a cool Northern Quarter bar than an old-school boozer per se, with a snazzy green-tiled bar backlit by neons and a mix of seating options: ranging from high bar stools to four-top tables and low-slung leather couches and coffee tables.
A huge floor-to-ceiling window opens out onto the street and, as we tuck into generous helpings of sesame-topped prawn toast and crispy-bottomed dumplings, we feel the intrigued eyes of passersby moving over our sizeable feast.
It's only been open for three weeks, but the new pub certainly seems to be catching the attention of curious locals already. Having made the 30-minute tram ride down from town, it's not hard to see why.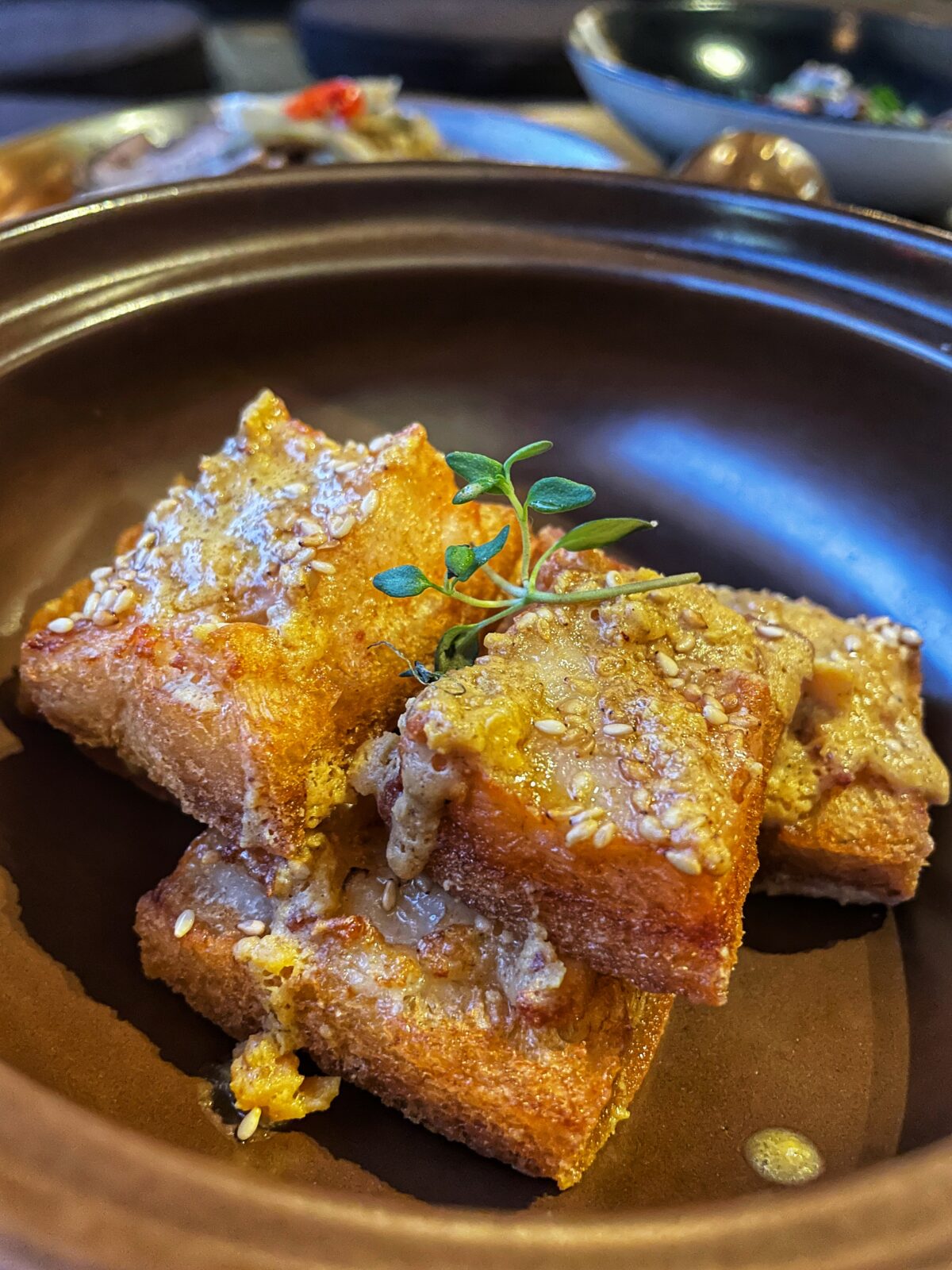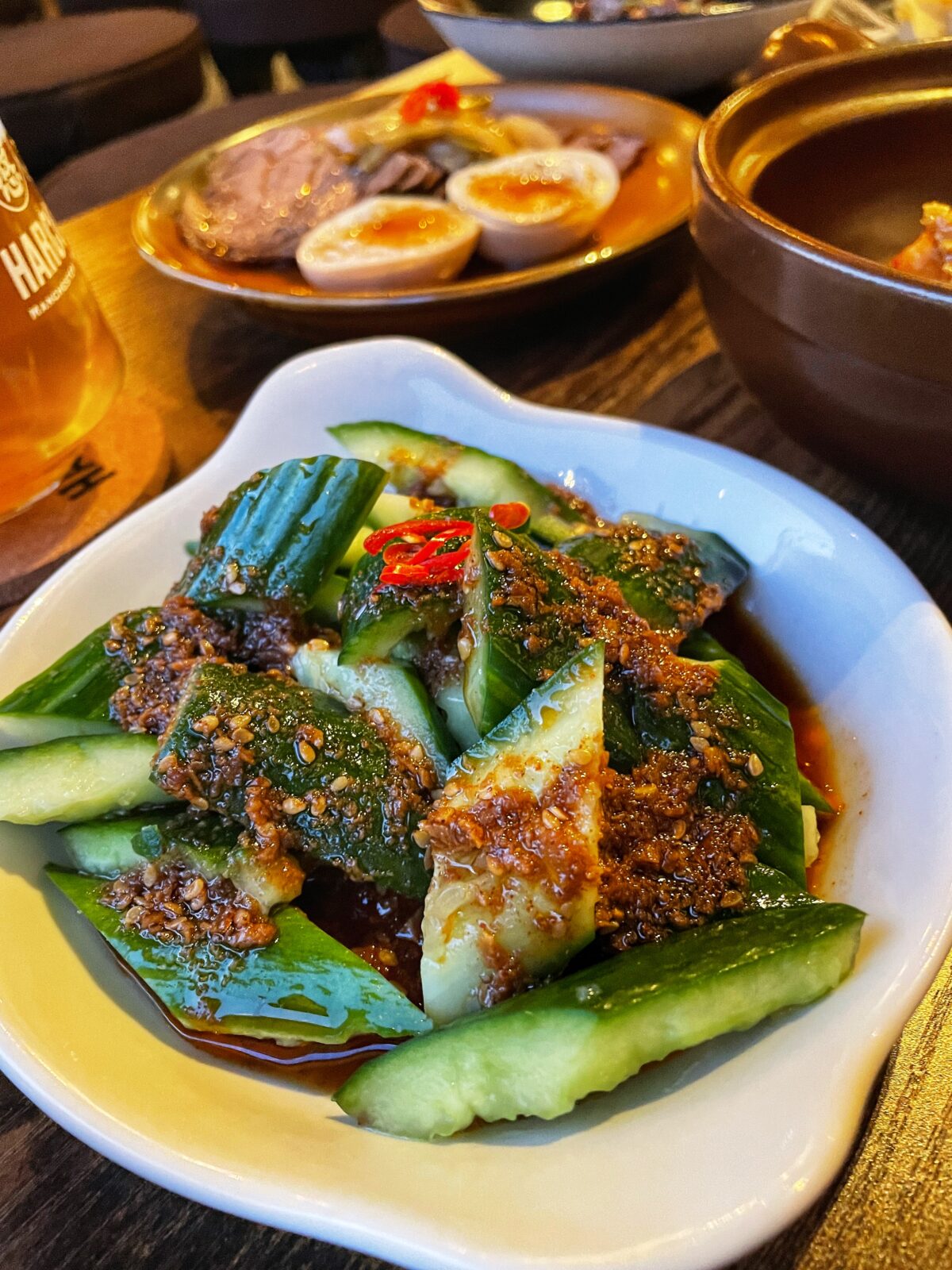 Brought to the Trafford market town by married Hong Kongers Priscilla So and Brian Hung, Harcourt draws on its owner's experience working in the craft beer industry and, as a result, carries a pretty impeccable beer selection.
The pair came to the UK about a year before opening the pub and had both worked in breweries and beer shops before leaving Hong Kong. Once in Manchester, Brian soon got a job as a barrel ageing manager at Cloudwater Brewery and it was here that he reconnected with his now-business partner Kyle Wong.
Read more: Inside the blink-and-you'll-miss-it pasta and dumpling restaurant that just made the Michelin Guide
Hanging around in the brewery taproom one day, he happened to overhear some customers chatting in Cantonese and to his surprise it was Kyle. The pair already knew each other from home, as Brian had frequented a craft beer bottle shop of Kyle's when still living in Hong Kong.
After a few drinks, they settled on the idea of opening up their own pub – and as they say, the rest is history. Kyle's wife Fiona Chan oversees the kitchen, making the whole thing a real family affair.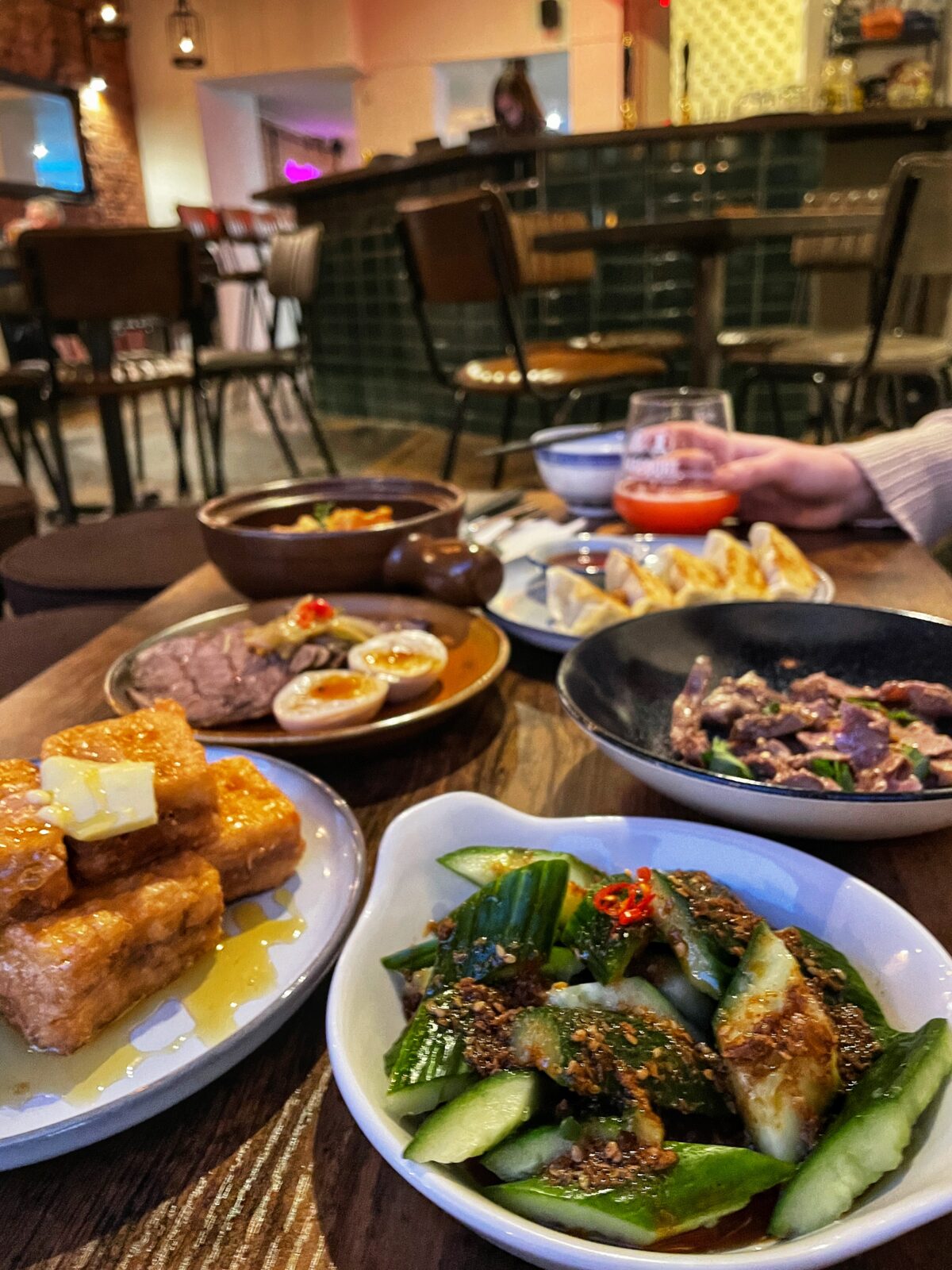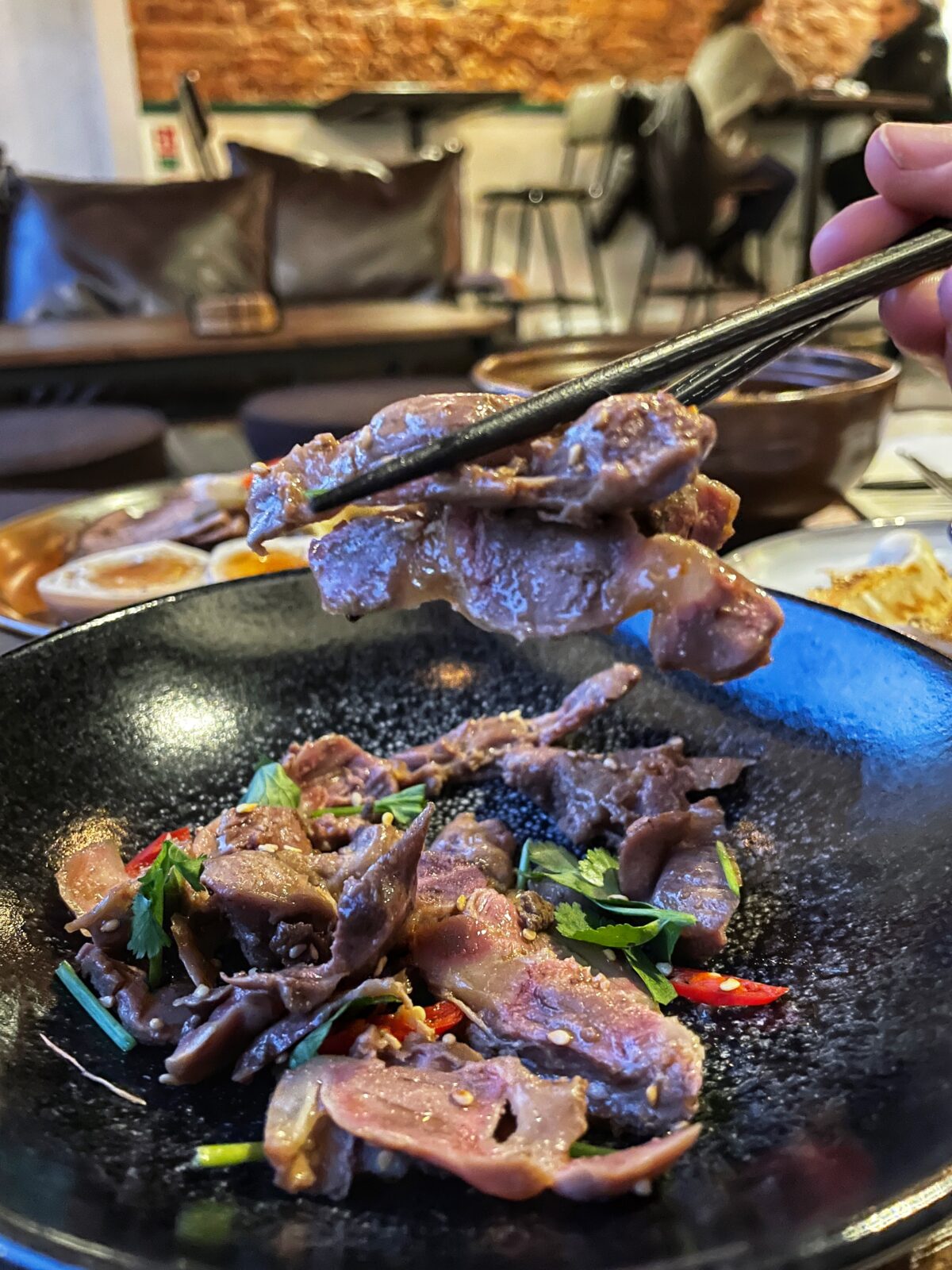 With fourteen different craft beers on tap and two casks to choose from, local Manchester breweries are well represented here with familiar names like Cloudwater, Wander Beyond, Track and Pomona Island sitting alongside the likes of Deya, Wild Beer and Left Handed Giant.
When it comes to their tap list, everything is on rotation except for one lager, the Cloudwater Helles, which Priscilla firmly insists is the best beer of that style they have ever tried.
It's been a while since we've had it, but after she pours us off a quick taster we can't help but agree. It really is quite special: subtly zesty and herby, pouring a lightly hazy light golden with hints of grass and fruit mixed in. And you've always got to have a lager on, you know, for the lads.
Scouring the beer menu, there are some exciting choices including a milk stout from Wild Beer and US Cream Ale from Stubborn Mule. In the end, though, we settle on a fruity rhubarb and raspberry sour from Pomona and Track's Double Hazy IPA to go with our meal.
Read more: Two Manchester cocktail bars named amongst the top 10 in the country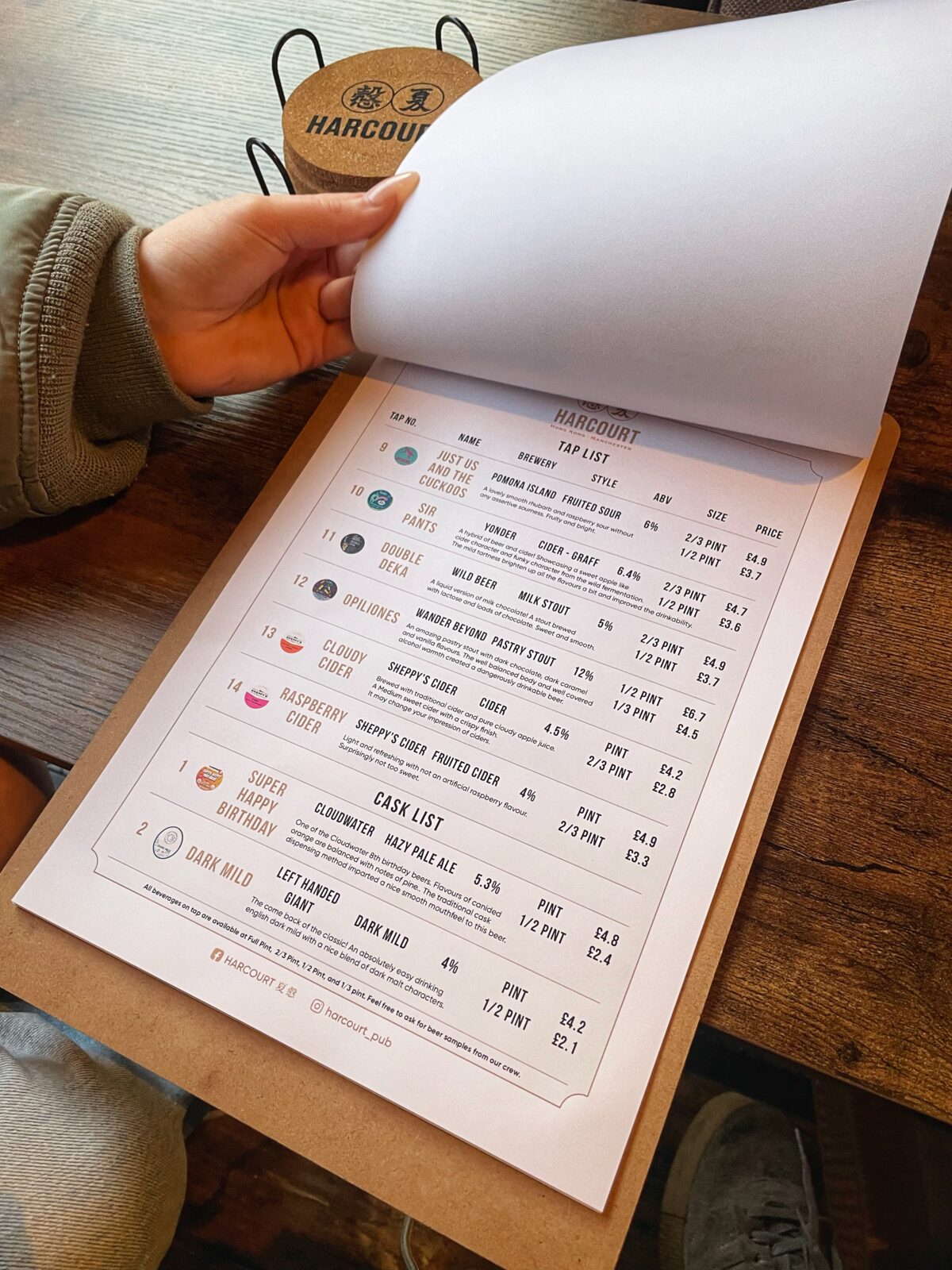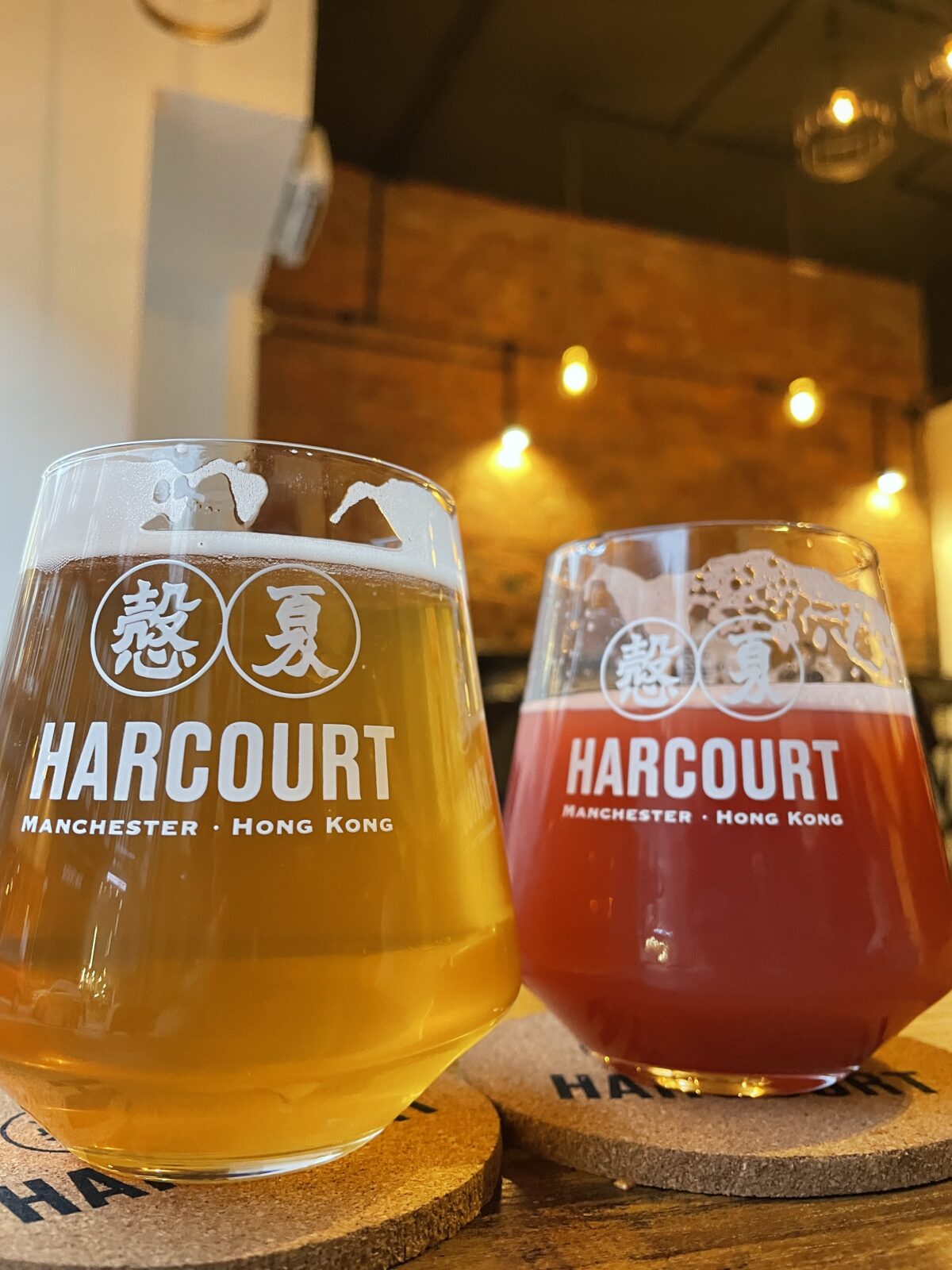 Alongside the dumplings, numbing kidneys, and crispy prawn toast, we opt for thinly-sliced spiced beef shin and a soft-boiled egg topped with outrageously delicious pickles. Dessert, meanwhile, comes in the form of Hong Kong-style French toast served with a choice of either condensed milk or Golden syrup.
After some umming and erring, we opt for the syrup – a choice that is quickly validated by the staff, who tell us that's their favourite, too. Paired with a third of Wander Beyond's 12% Pastry Stout, we're in pudding heaven.
A nostalgic favourite of Hong Kongers everywhere, Harcourt's version featured bite-size cubes of eggy bread filled with peanut butter, topped with cubes of melting butter, and then drizzled in sweet, sickly, syrupy goodness.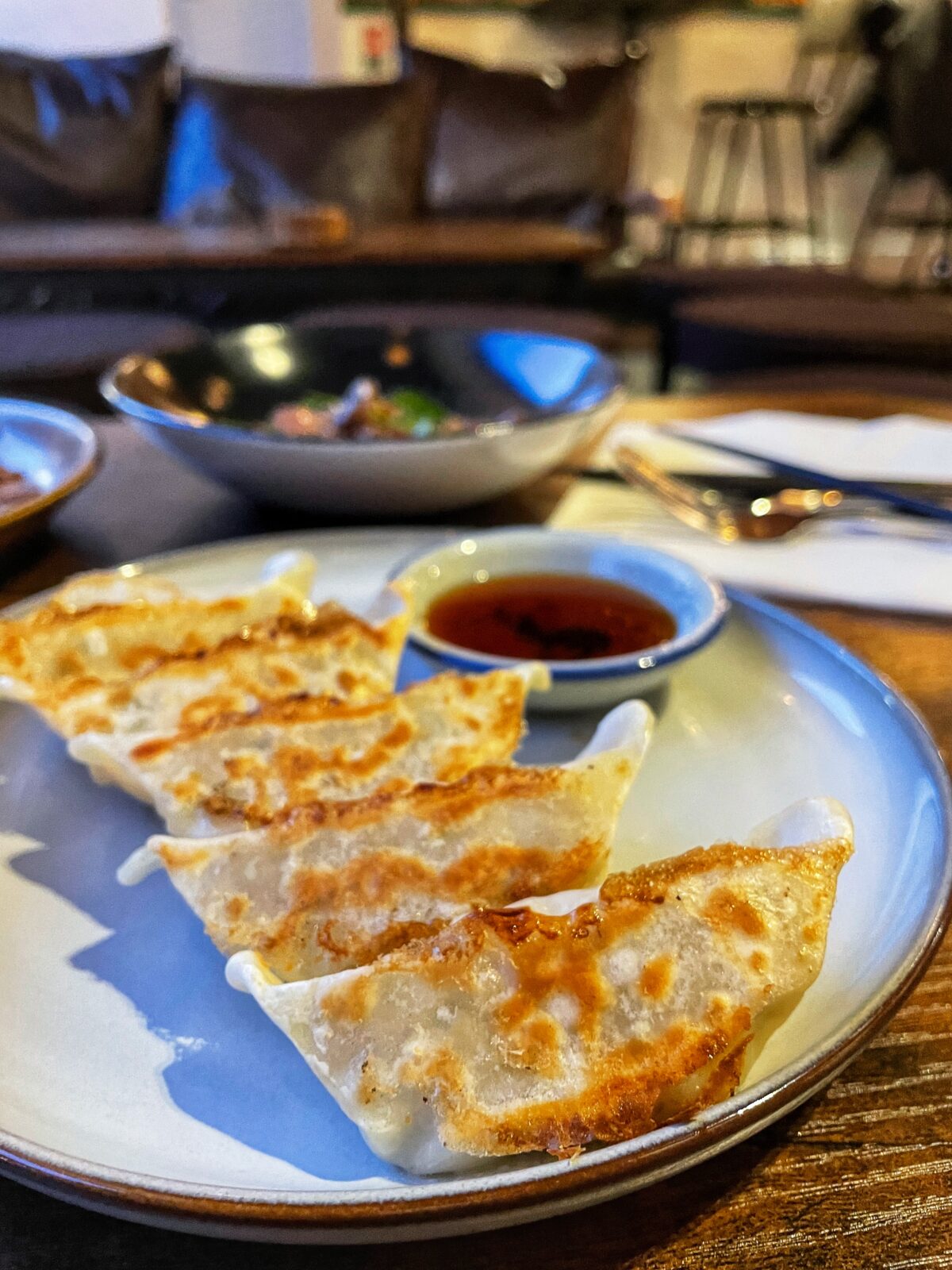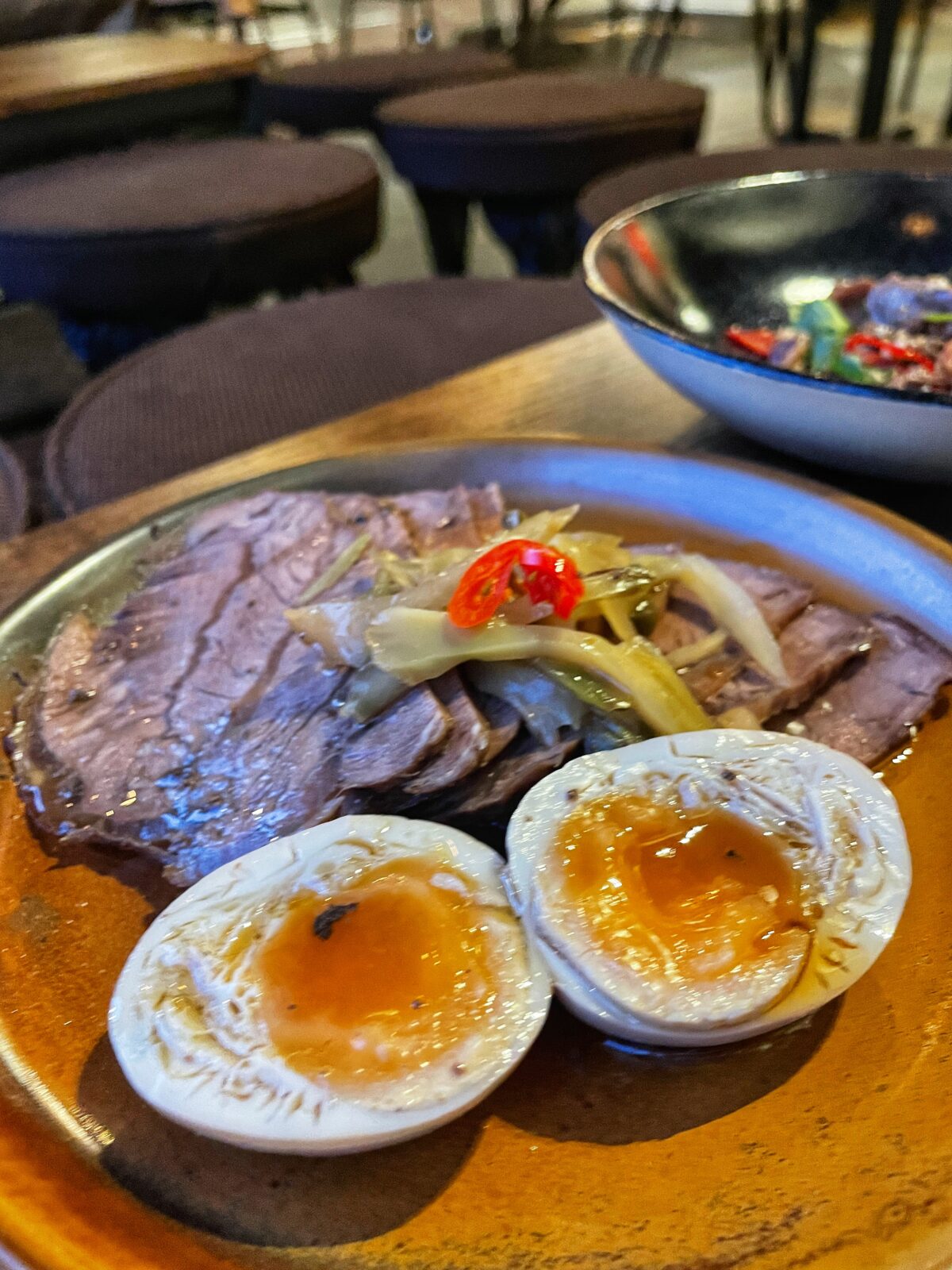 It's only the second time we've had it, but we completely get the hype. This is a must-try dish, for sure, and a dish that can typically be found on the menu in any Hong Kong greasy spoon-style cafe.
Read more: The Hong Kong greasy spoon-style cafe in Prestwich selling milk tea and toast
Now, there's no denying that we Brits have a special relationship with the pub. In fact, we practically invented it. Having inherited the concept from the Romans, we've spent centuries honing it into a fine art.
That said, we certainly don't have the monopoly on the concept anymore – so if you're getting bored of Scampi Fries and pints of bitter we strongly recommend you give Harcourt Pub a try. You won't regret it.
Feature image – The Manc Eats