Eats
The Hong Kong greasy spoon-style cafe in Prestwich selling milk tea and toast
If you're a fan of milk tea and thick, white sandwich bread slathered in condensed milk, peanut butter and lashings of golden syrup, Hea Toast & Dessert is the place for you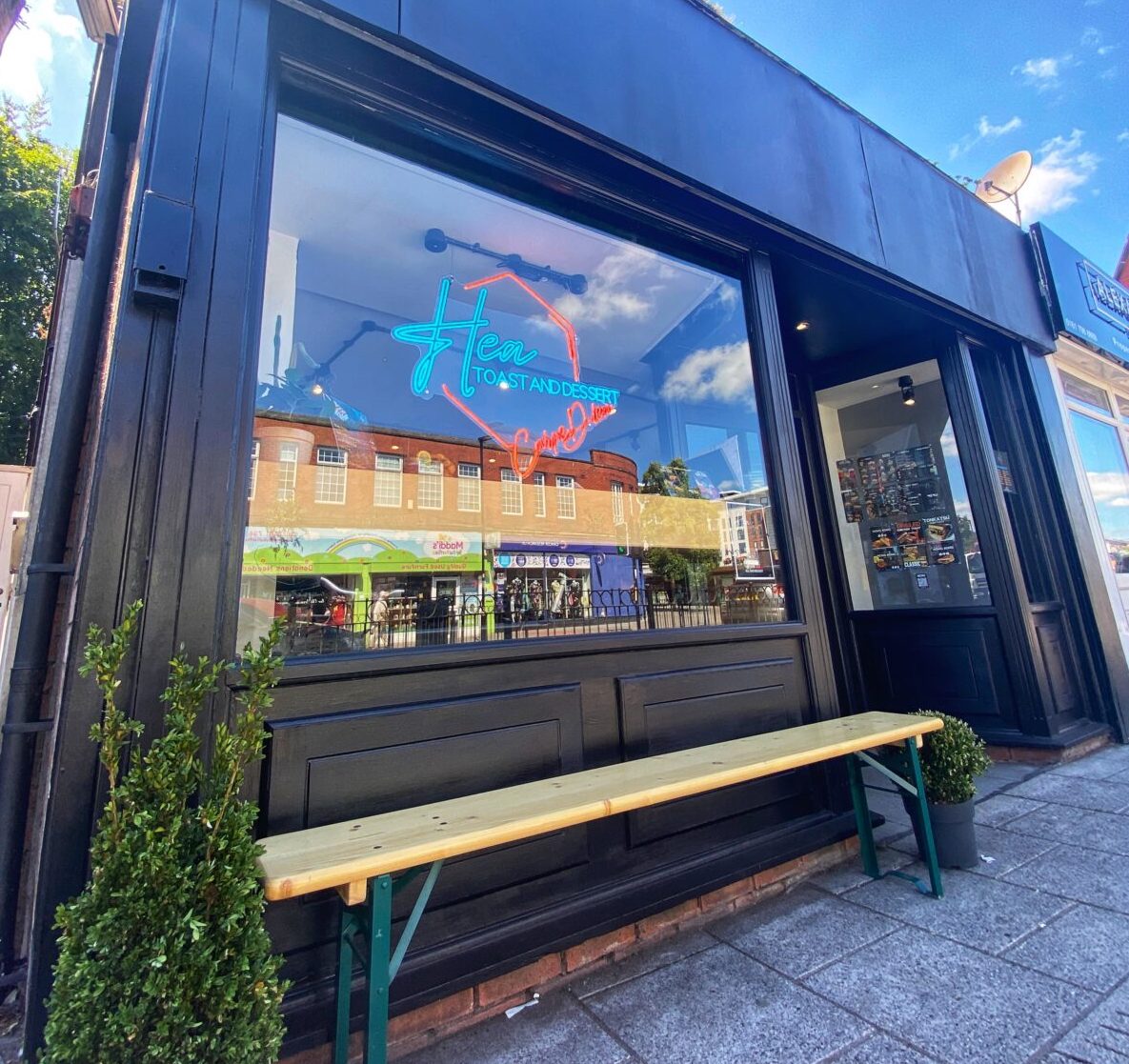 A Hong Kong-style cafe has opened up in Prestwich selling tea and toast with a distinctively eastern twist.
Opened by owner Jack Lau in June, here you'll find butter-drenched toast, Hong Kong's famously silky milk teas (inspired by our very own British cuppa) and Yeun Yeung – an iced drink that's typically made from two-parts milk tea and one-part black coffee.
Made famous amongst Western foodies by Anthony Bourdain in Parts Unknown following a trip to China Cafe, a former fixture in the city since 1964, this Hong Kong-style French toast has now made its way to Bury of all places.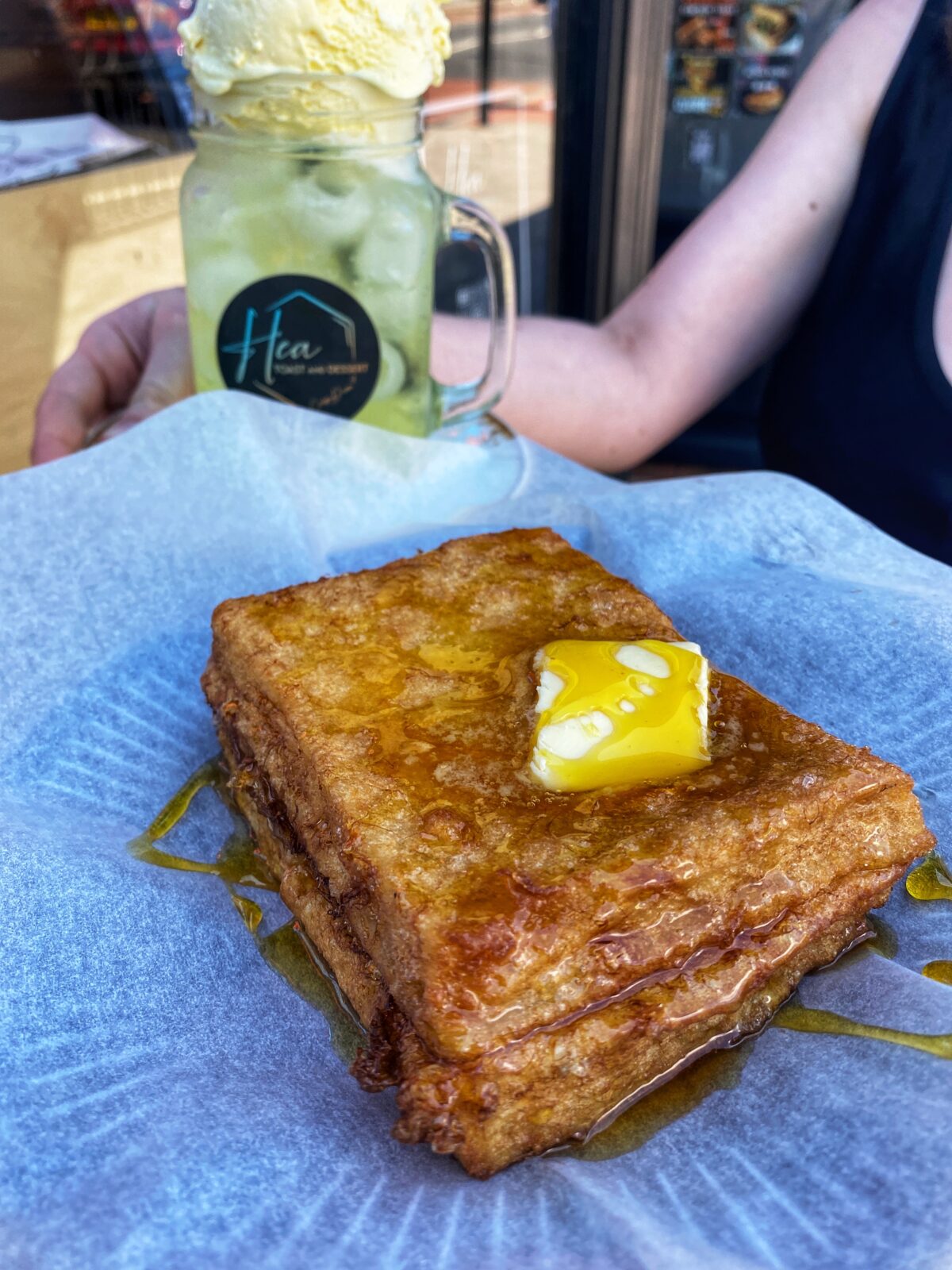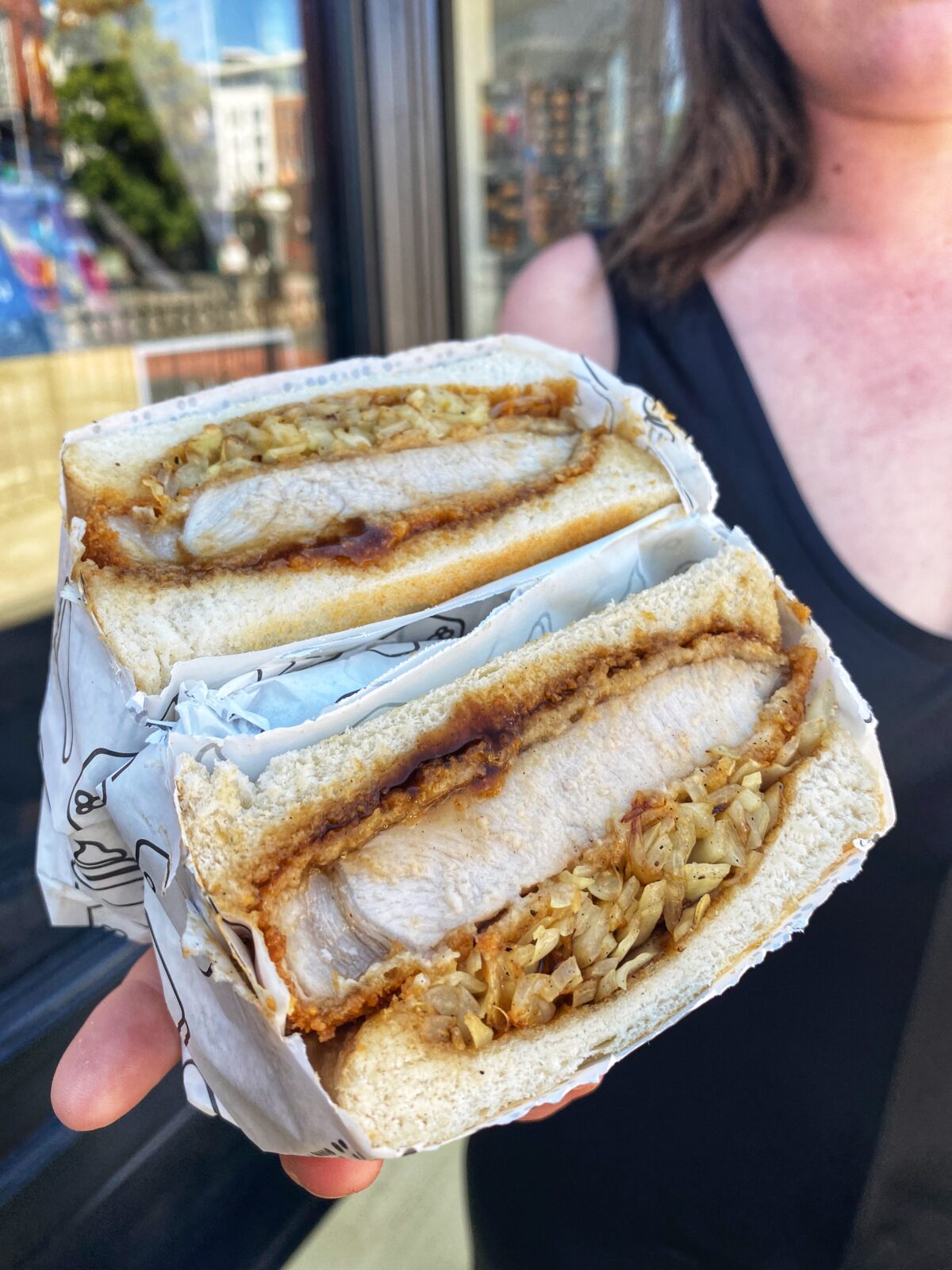 All done on the cheapest white sandwich bread, over in Prestwich Hea's signature Hong Kong Toast – also known as sai do si, or 'western toast' – is layered into a peanut butter sandwich, then dipped in egg and fried before being topped with a thick slab of butter and lashings of golden syrup. We'll be honest, it's the sexiest eggy bread we've ever had.
That's not all that's on offer here, though. There's also a host of savoury toast options – a little kimchi and cheese number for the veggies, a tonkatsu pork and cabbage toast, and 'The Classic' made with scrambled egg, honey roast ham, sweetcorn, cabbage and a secret house sauce.
Read more: Nonna-style pizzeria Slice is coming back to Stevenson Square
This cafe, the first of its kind to open in the area, is loosely modelled on the classic Hong Kong cha chaan teng – or "tea restaurant" – a phenomenon that's been popular in the region ever since the British colonisation.
Just like our greasy spoons here, these cha chaan teng are no-nonsense cafes and tend to specialise in relatively low-brow, East-West hybrid fare – combining the culinary traditions of two different worlds.
Drinks are central to the whole concept, and at Hea we find multi-colored ice cream soda floats sitting side by side with the aromatic Hong Kong-style milk tea, which is typically brewed strong and served with evaporated milk.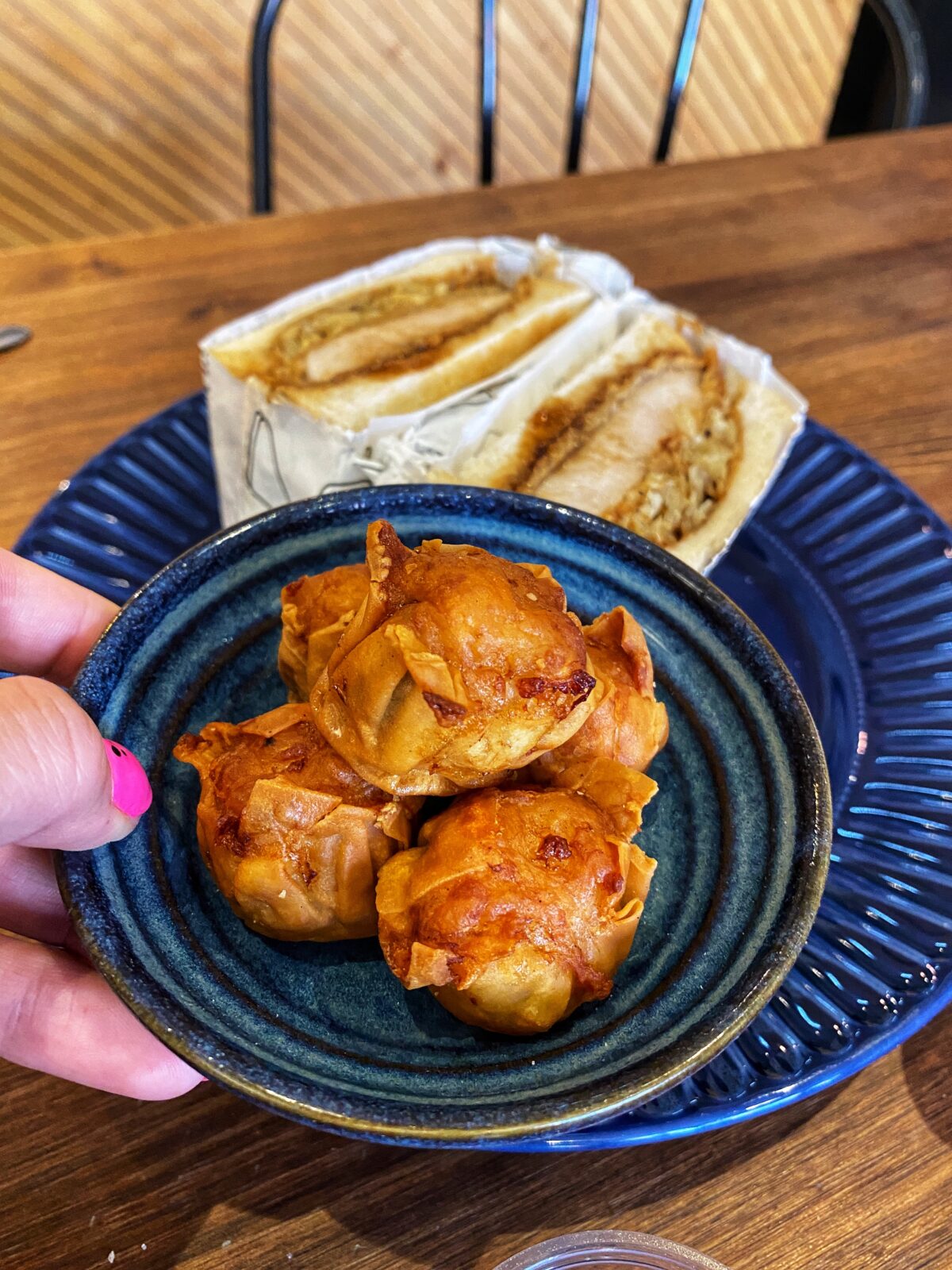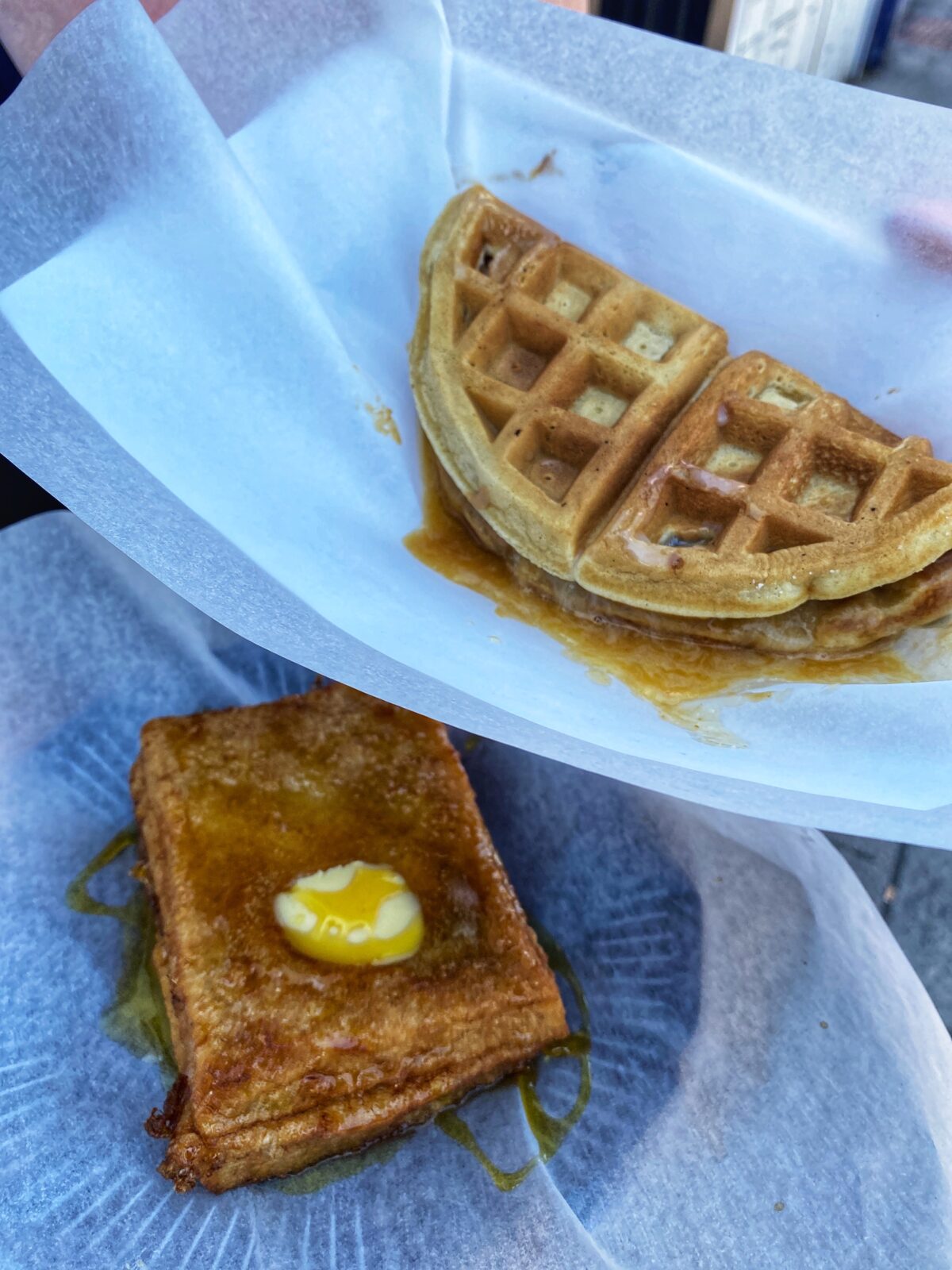 It's a refreshing shift away from your standard greasy spoon or butty shop and is staffed by the most lovely people. The service we receive on our visit is so warm and friendly, with owner Jack and his employee Jack Chan smiling non-stop, that we instantly feel at home.
They even offer us some complimentary Shuimai, a sort of traditional Chinese dumpling, to enjoy alongside the raft of food we greedily order.
In the corner, a little ukulele sits in a box next to a sign that reads 'play me' and a tiny dog bowl of water. This really is just the most wholesome spot – good for the soul and full of comfort.
You'll also find matcha ice cream, bubble waffles and a host of different milkshakes on the menu here, with the option to build you own however you like it – but it's the tea and toast we've really come for, and it's what we recommend you go for too. Trust us, you won't regret it.
Feature image – The Manc Eats