City Centre
Manchester bakery Pollen has been named as one of the UK's best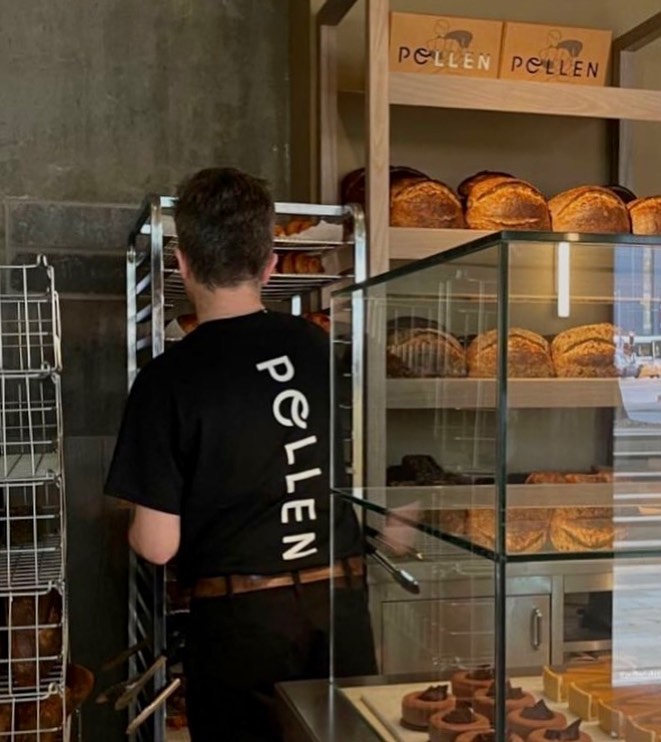 Cult Manchester bakery Pollen has been listed among the best in the UK, appearing on the shortlist for this year's prestigious National Bakery Awards.
The hit bakery has made it onto the UK shortlist after winning the north west category, ranking alongside the Bear Bakery in Chester, Lovingly Artisan from Cumbria (also found at Altrincham Market), Simply Doughnuts in Blackburn, and the BonBon bakery in Liverpool.
It will now be entered in the regional heats, culminating with a prestigious awards ceremony that will see the final winners announced at an event in London on July 12.
From a fledgling opening in an archway on back Piccadilly to two city centre cafes in the space of seven years, Pollen is the Manchester bakery that needs no introduction.
Founded by bankers-turned-bakers Hannah Calvert and Chris Kelly in 2016, early fans happily queued – sometimes for hours – in the wind and rain to get their hands on its inaugural stuffed cruffins and loaves of sourdough.
It outgrew that little archway in 2018 and soon set its sights on a new location at Cotton Field Wharf near Ancoats Marina, launching a crowdfunder for the site and smashing its fundraising target in the space of just one day.
That move also saw it expand its offering, developing a new brunch menu and sandwich selection to complement its bakery and coffee counter.
Last summer, Pollen expanded once again – opening a second, significantly larger site down at the new, Gay Village-adjacent garden neighbourhood, Kampus.
Breakfast dishes include the likes of an egg bun – the egg itself a perfectly formed square, oozing with added Westcombe cheddar and flecked with a sprig of watercress – and a BLT with smoked streaky bacon, butterhead lettuce, and house-made charred tomato ketchup.
Elsewhere, you'll find hearty slices of sourdough topped with Pollen's own ricotta and lardo, agretti, English broad beans and peas; a glistening Hogget shoulder hashbrown with dill sauerkraut and Neil's Yard Creme Fraiche; and white asparagus with a soft boiled egg, walnut veloute and lovage.
As for the bakery counter, expect to find some of the finest Veniosserie in the city with perfectly laminated croissants and pain au chocolat lined up alongside the likes of cinnamon knots, basque cheesecake and other treats.
It is not the first accolade for Pollen, which was also listed by the Financial Times as one of the UK's top bakeries last month.
The paper noted 'whether you want to try one of its signature staples, such as the 28-hour sourdough bread, or experiment with a cruffin, be there in good time – they often sell out'.
Featured image – Pollen