Shopping
Manchester's new vintage shop where designer labels cost less than £20
Burberry, Armani, Patagonia, Levi's, and loads more.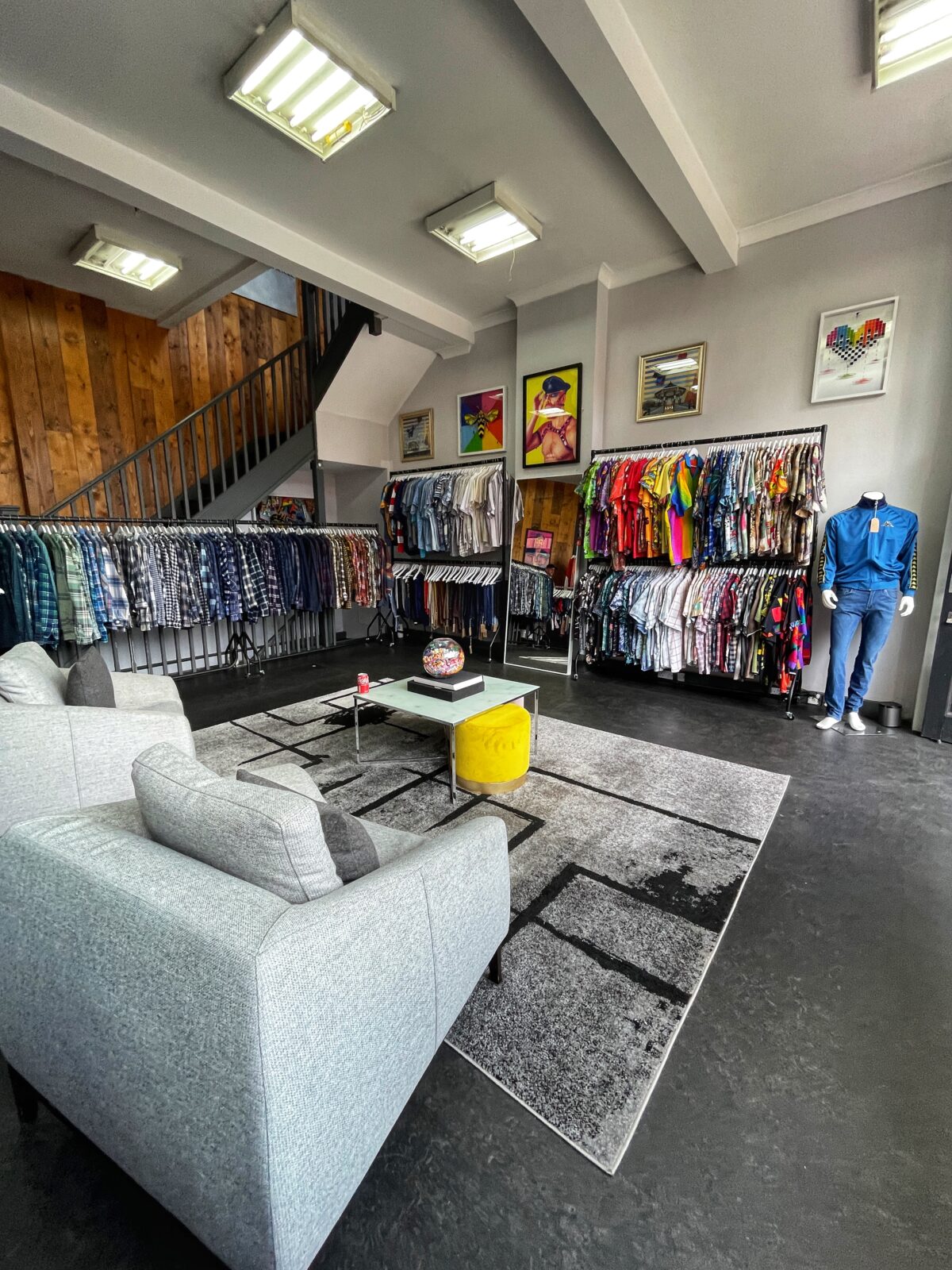 A new vintage and pre-loved clothing store has opened in Manchester city centre, selling some seriously big labels for £20 or less.
Catch My Thrift isn't all about the designer goods either, with plenty of high-street names like ASOS and Levi's being sold alongside Burberry, Nike and Armani.
But if the item falls under the 'fast fashion' umbrella, founder Scott Joseph will donate the money from the sale to the Forever Manchester charity.
The shop has opened at Great Northern Warehouse on Deansgate (down towards Beetham Tower), with rails upon rails of flannel shirts, band tees, denim, sportswear and sweatshirts.
Catch My Thrift is promising to take the 'musty' out of vintage clothes, with gender-neutral items sold washed, ironed, and ready to wear.
For less than £20, you could be shopping for a classic Burberry shirt, a Kenzo sweatshirt, or a pair of Tommy Hilfiger jeans.
Scott, whose background is in luxury, high-end fashion, including Armani and Harvey Nichols, started buying vintage clothes for himself, selling on anything that wasn't the right fit.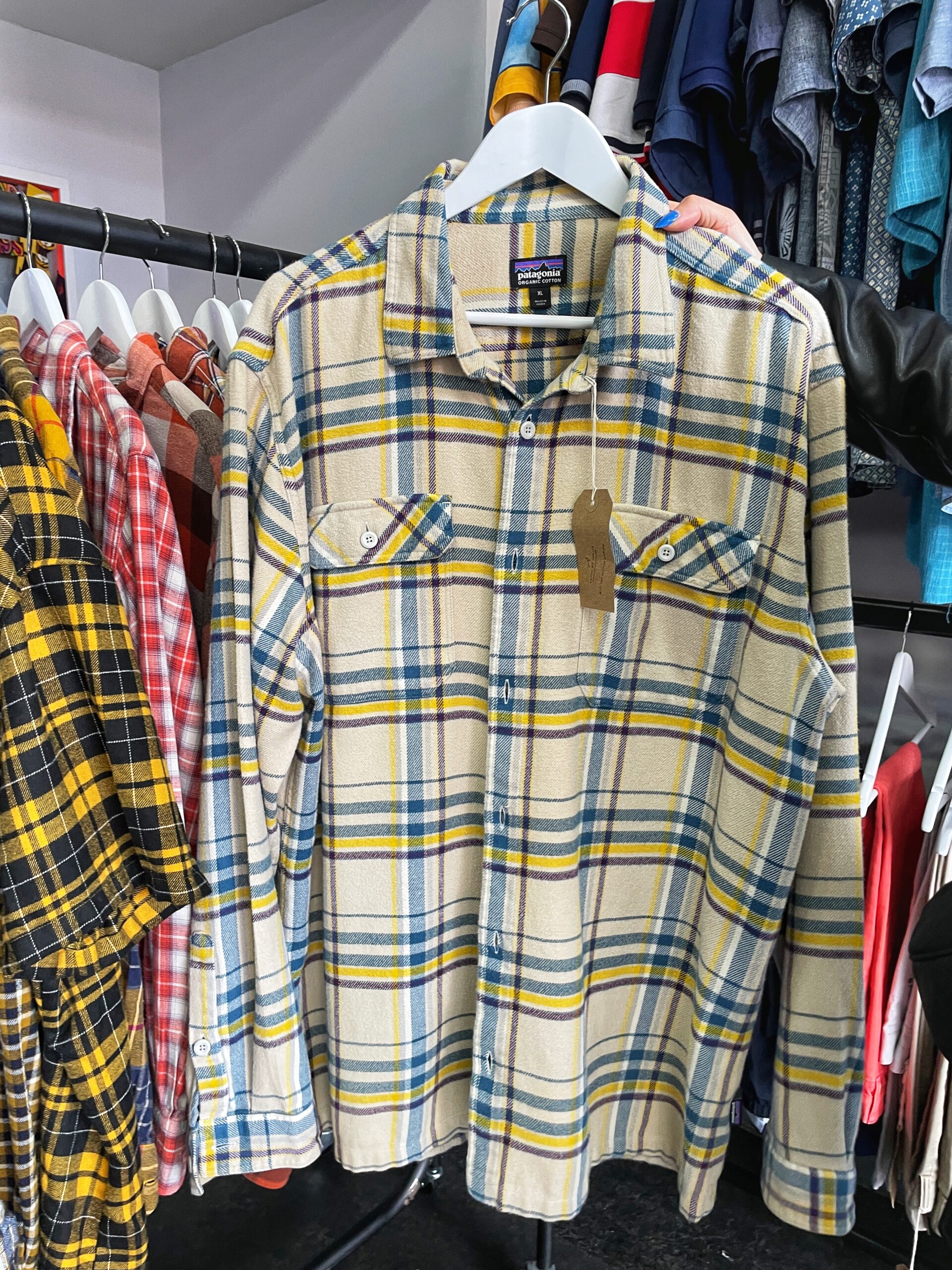 It didn't take long for him to realise there was huge demand for 'quality thrift' – and the business has flourished.
With Catch My Thrift, he's hoping to make this sustainable alternative to fast fashion more accessible to a wider audience.
The stock is replenished weekly with new garments on display at every visit.
You'll find a wall of band t-shirts, featuring the likes of Kurt Cobain, Iron Maiden and Def Leopard (as well as Doja Cat and Ariana Grande), in addition to cotton, denim and flannel shirts, jeans, corduroys, casual bottoms and sweatshirts.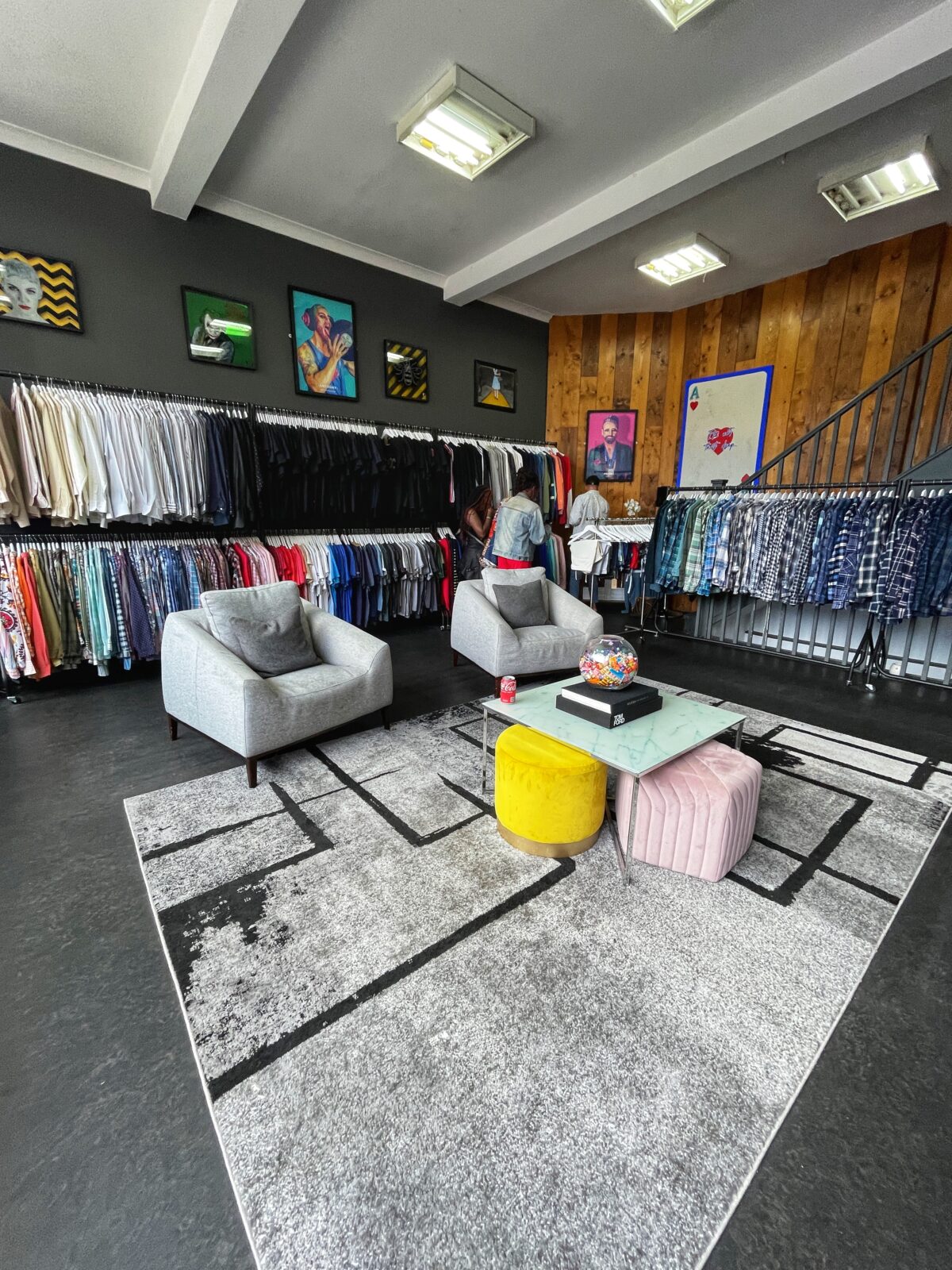 Scott's chosen to price everything by category, rather than label, so designer brands rub shoulders with high street labels in the same price brackets.
Scott says: "Vintage and pre-loved clothing has a story to tell, and it's a shame that they often end up in landfill. I wanted to create a platform that makes vintage wear more accessible to people, gives them the opportunity to express their own unique style without fear of imitation and at the same time, help the environment by reducing waste."
He plans to host classes on up-cycling and capsule wardrobe planning in the space, plus a series of talks and roundtables.
Mark Schofield, centre director of Great Northern Warehouse, said: "Catch My Thrift is a great addition to our thriving community of independent businesses at Great Northern Warehouse.
"The pop-up store highlights the step-change in consumer purchasing behaviours, with Deansgate Terrace, now increasingly recognised as a hub for independent businesses offering a range of services including vintage clothing, coffees to go, and even tattoos, in addition to great restaurants and estate agents.
"We're committed to supporting local businesses in the early stages and look forward to seeing Catch My Thrift grow and thrive on Deansgate."
To celebrate its new home on Deansgate, Catch My Thrift will be hosting a weekend of partying across Saturday 2 and Sunday 3 September from 1pm each day, with complimentary refreshments.
Read more
Featured image: The Manc Group