Food & Drink
Northern pub branded 'UK's strictest' bans dogs, children, muddy boots, swearing AND iPhones
The whole affair has left punters asking if there is any fun to be had inside at all.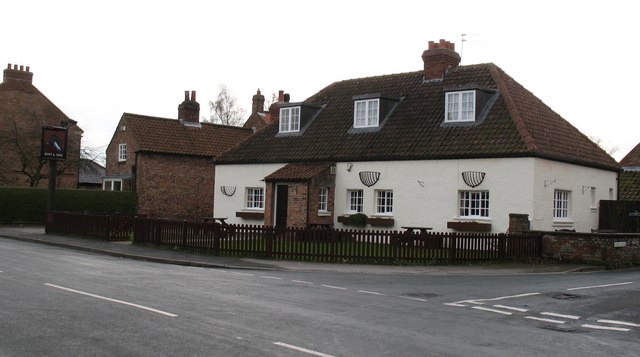 A country pub in Yorkshire has left punters' gums flapping after introducing a draconian list of eight new rules for customers.
The 'family-friendly' Boot & Shoe Inn in Tockwith has gone viral on social media after its strict list of house rules was shared online by eagle-eyed Twitter user Leon Foster.
Helpfully plastered in its front window for all to see (spread across five printed-out pieces of A4 paper), the list of no-nos is so extensive that it has left people with a lot to say about the Sam Smith brewery-owned pub's policies.
Dogs and children are both banned from entering the boozer, as are muddy boots, mobile phones, laptops, iPads and swearing – leaving punters online asking if there is any fun to be had inside at all.
Signs stipulate that children are to be kept outside 'for the time being' and are currently only allowed in the pub's beer garden.
They are also not allowed to run around or play whilst in the garden, but must instead remain seated with their parents or another responsible adult throughout the visit.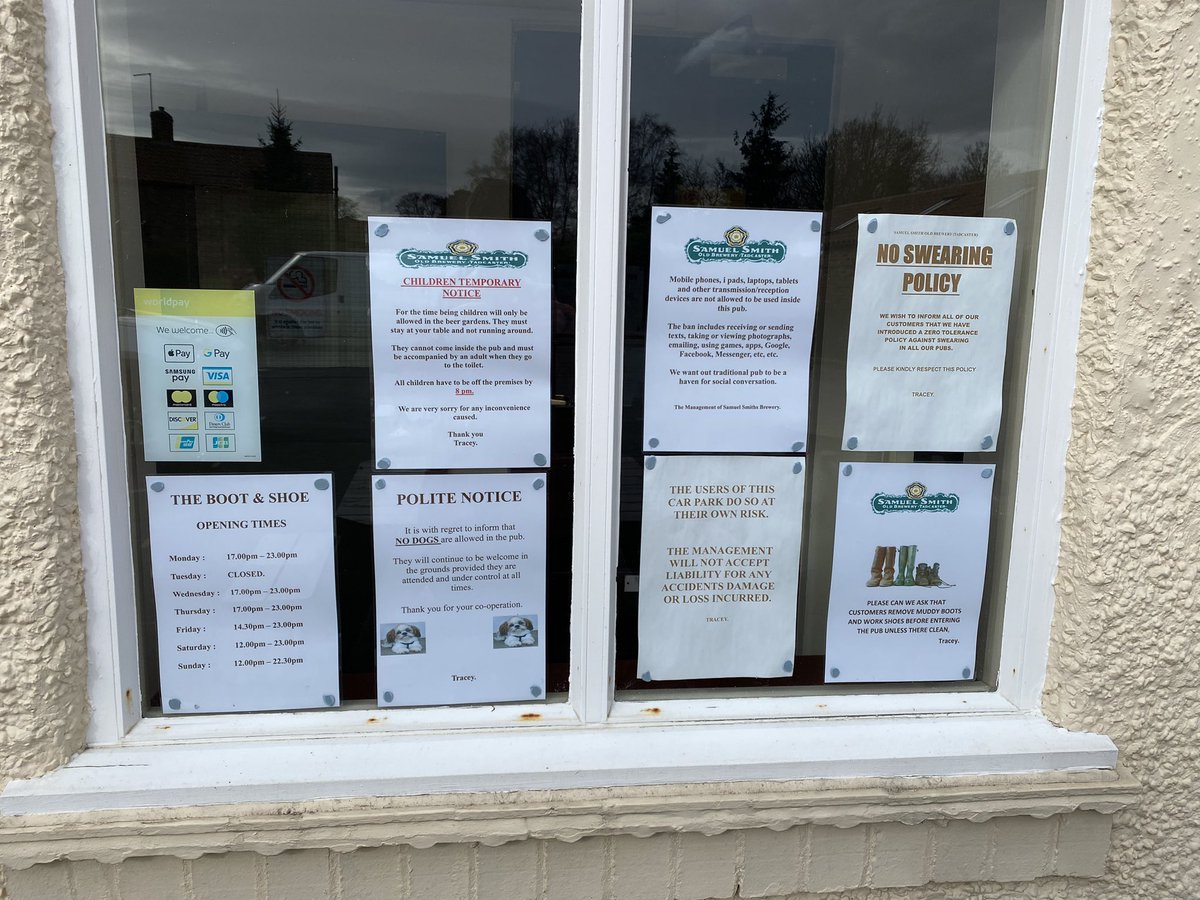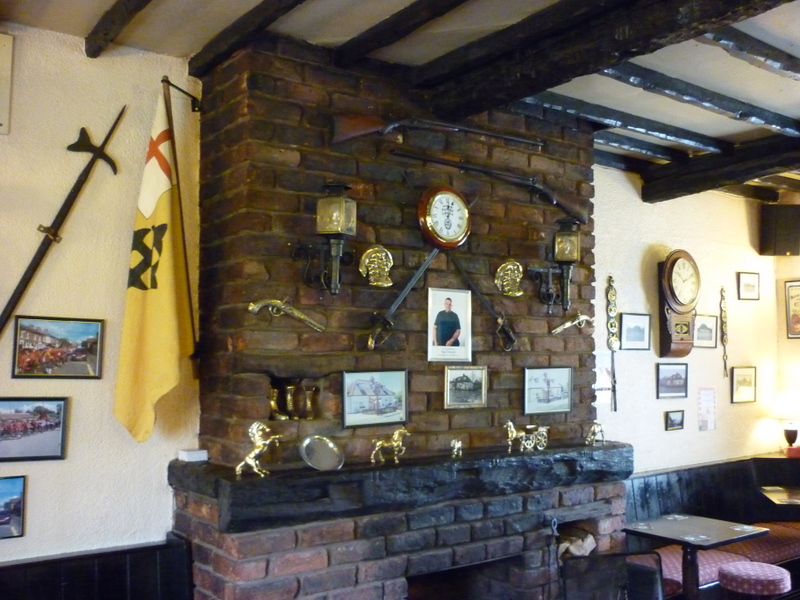 A notice in the window reveals that children are only banned temporarily, but still, it has left a lot of accusing owners of implementing 'archaic' policies.

The sign reads: "For the time being children will only be allowed in the beer gardens. They must stay at your table and not running around.
"They cannot come inside the pub and must be accompanied by an adult when they go to the toilet. All children have to be off the premises by 8pm. We are very sorry for the inconvenience caused."
Others have taken objection to the banning of electronic devices, although it is worth noting that this is a blanket policy that applies to all of Sam Smith's brewery-owned pubs.
A spokesman from Boot & Shoe Inn, who did not want to give a full statement, told Yorkshire Live: "It's a brewery decision to ban them."
Read more: Lizzo raves about Manchester bakery Gooey whilst visiting on UK tour
Comments have flooded in thick and fast online, with one person writing: "Fella behind the bar was perfectly friendly but you'd cross the road to Spotted Ox wouldn't you? Saw child ban at another one in Rochdale last week and thought it specific to that place but seems not…"
Another took issue with the muddy boots rule, commenting: "Unless they're clean," What? I'm unsure if I'm more offended by the wrong word being used, a random comma at the end of the sentence, the fact they want people's feet on display or the fact they evidently don't want any custom."
Read more: Developers who bulldozed historic northern pub fined £70,000 and ordered to rebuild it, brick by brick
A third added: "Trying really hard to put themselves out of business aren't they. And I like their pubs!"
A fourth said: "The website says they are a family friendly pub! It would appear that unless you have children it is family friendly."
Feature image – Wikimedia Commons