Kids & Family
A three-day outdoor music festival is heading to Manchester this weekend
Plus free Family Pride MCR events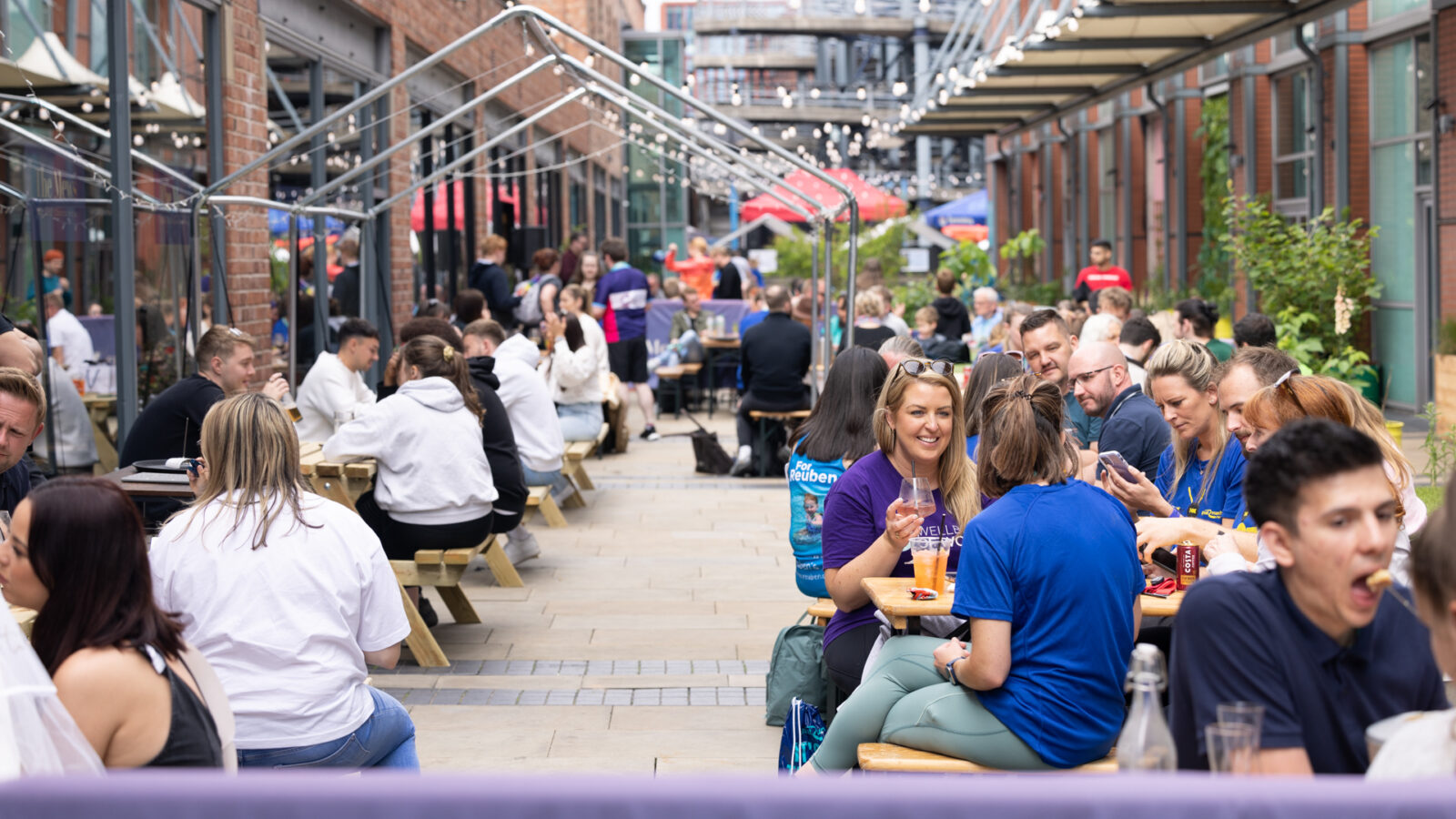 Manchester's secret suntrap street will throw a huge three-day live music festival this weekend, alongside family-friendly Pride fun.
The Great Northern Warehouse's sun terraces will be serving up sun, food, drinks, and live music throughout the bank holiday weekend.
Lion's Den will welcome Manc music legend Clint Boon to its newly refurbished terrace space as part of Den Fest, alongside live performances from rising talent.
The bar's pop-up outdoor stage will welcome more than 25 different artists, bands and DJs between 26 and 28 August – and it's totally free to attend.
The line-up features up-and-coming indie artists including Colliders, Bedside Manners, The Common View and Reave.
Any proceeds raised from Den Fest will be donated to local charity Forever Manchester, which supports community activity across the region.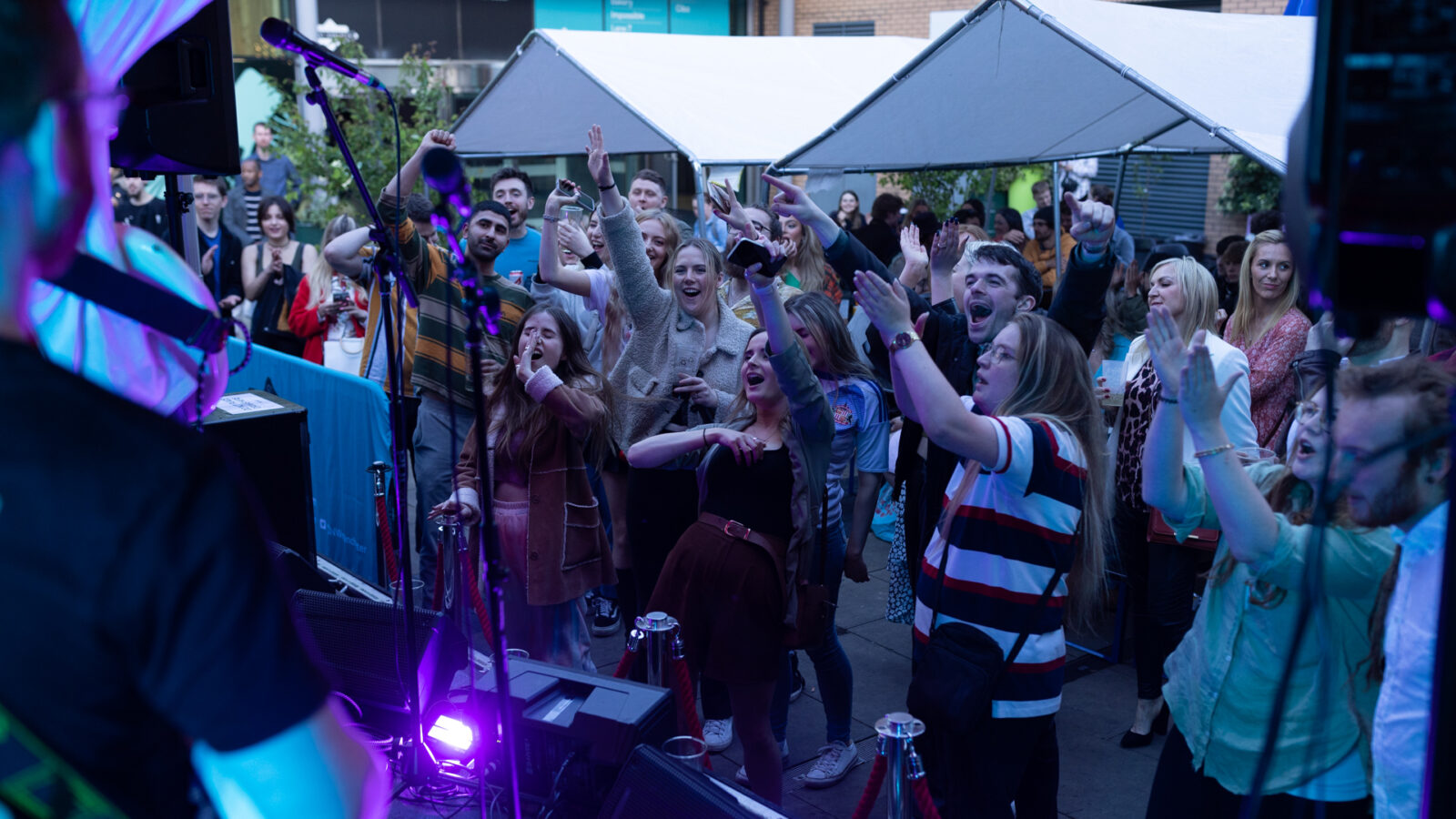 Elsewhere at the Great Northern Warehouse, its giant outdoor sandpit will host a series of free, family-friendly events, in collaboration with Family Pride MCR and LGBTQ+ charity Proud 2 b Parents.
The Palaver Party will be an inclusive and celebratory event, hosted in the square and amphitheatre, with live performances celebrating queer identities for children and families.
There'll be a magic show, a mini disco, arts and crafts, party games, prizes and free play, aimed at children aged between three and eight.
The Palaver Party will take place on Saturday 27 August between 12pm and 6pm and is free to attend.
The Book Nook, Great Northern Warehouse's community library on the first floor of the warehouse building, will hold a human library and quiet chill-out areas in collaboration with Proud 2 b Parents.
All the Great Northern Warehouse's brilliant independent businesses will open for business this weekend, so you can really make a day of it.
You can start with brunch or lunch at Another Hand – recently shortlisted as Newcomer of the year and Restaurant of the year at the Manchester Food and Drink Awards – where the ever-changing menu features small plates and perfect eggs on Holy Grain sourdough.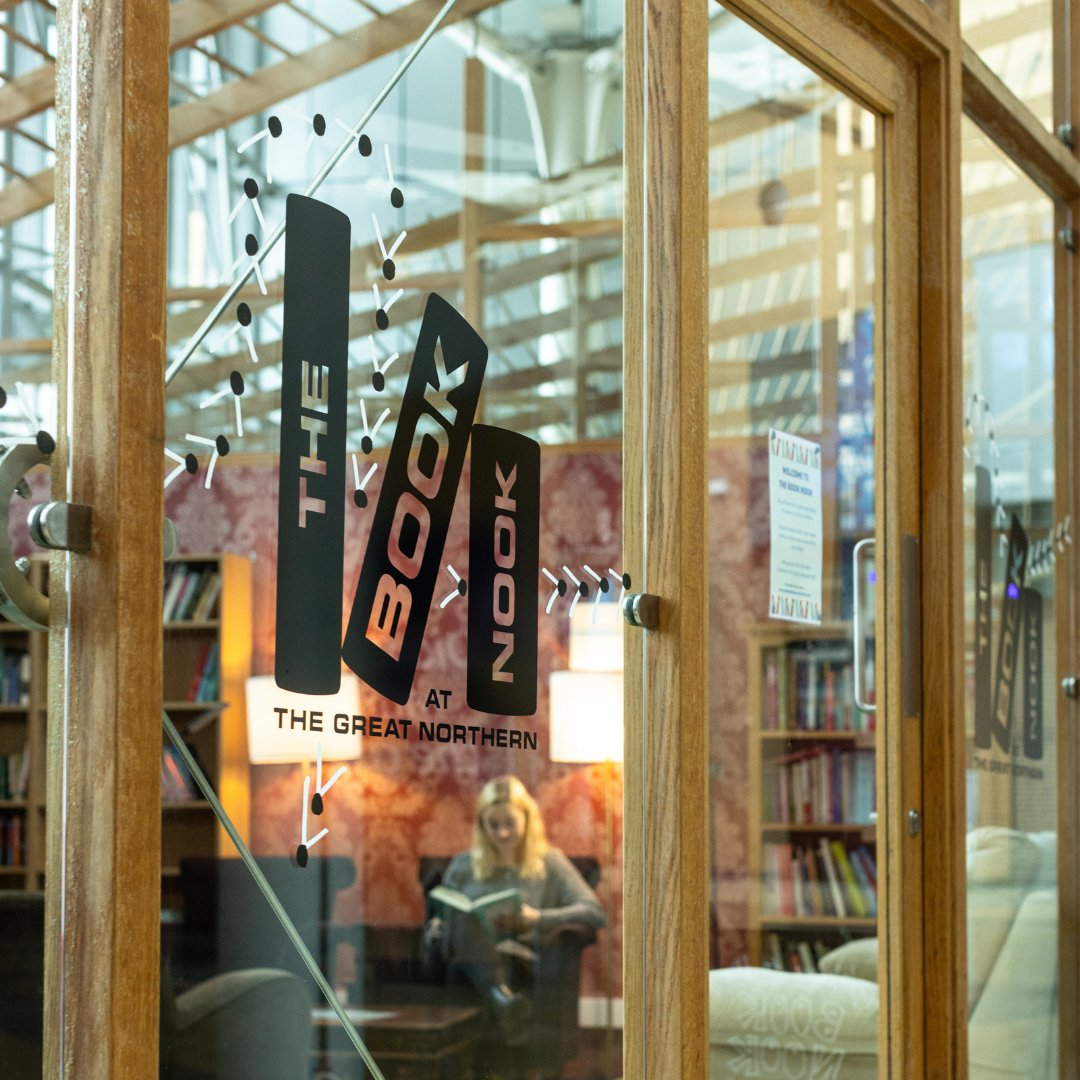 Another Hand is open Wednesday to Saturday from 10am until 3pm, with the small plates menu available from 5pm until 10pm.
There are delicious milkshakes, cakes and bakes at Alex's Bakery, like brand-new Cake Pots, made up of fluffy carrot flavoured sponge cake with the bakery's top-secret recipe vanilla cream, topped off with freshly whipped cream.
The largest sun terrace of the lot is at Impossible, which is open late between Tuesdays and Sundays.
Read more: A 'cabaret rave' for babies and toddlers is coming to Manchester
There are two-for-£12 cocktails between Sunday and Thursday, including the Vimto Bramble, a delicious mix of double Beefeater gin, lemon and drizzled in Vimto syrup.
Almost Famous are based here too, and will be offering 50% off all burgers on Thursday 25 August to celebrate National Burger Day.
The burger legends have just added new ice cream cookie sandwiches to the menu too, using freshly-baked cookies and Cheshire Farm ice cream, rolled in a biscuit crumb.
To find out more about this weekend's activities at the Great Northern Warehouse, visit thegreatnorthern.com.
Featured image: Supplied