Kids & Family
All the family-friendly events put on as part of Manchester Pride Festival 2023
It's even got a beach.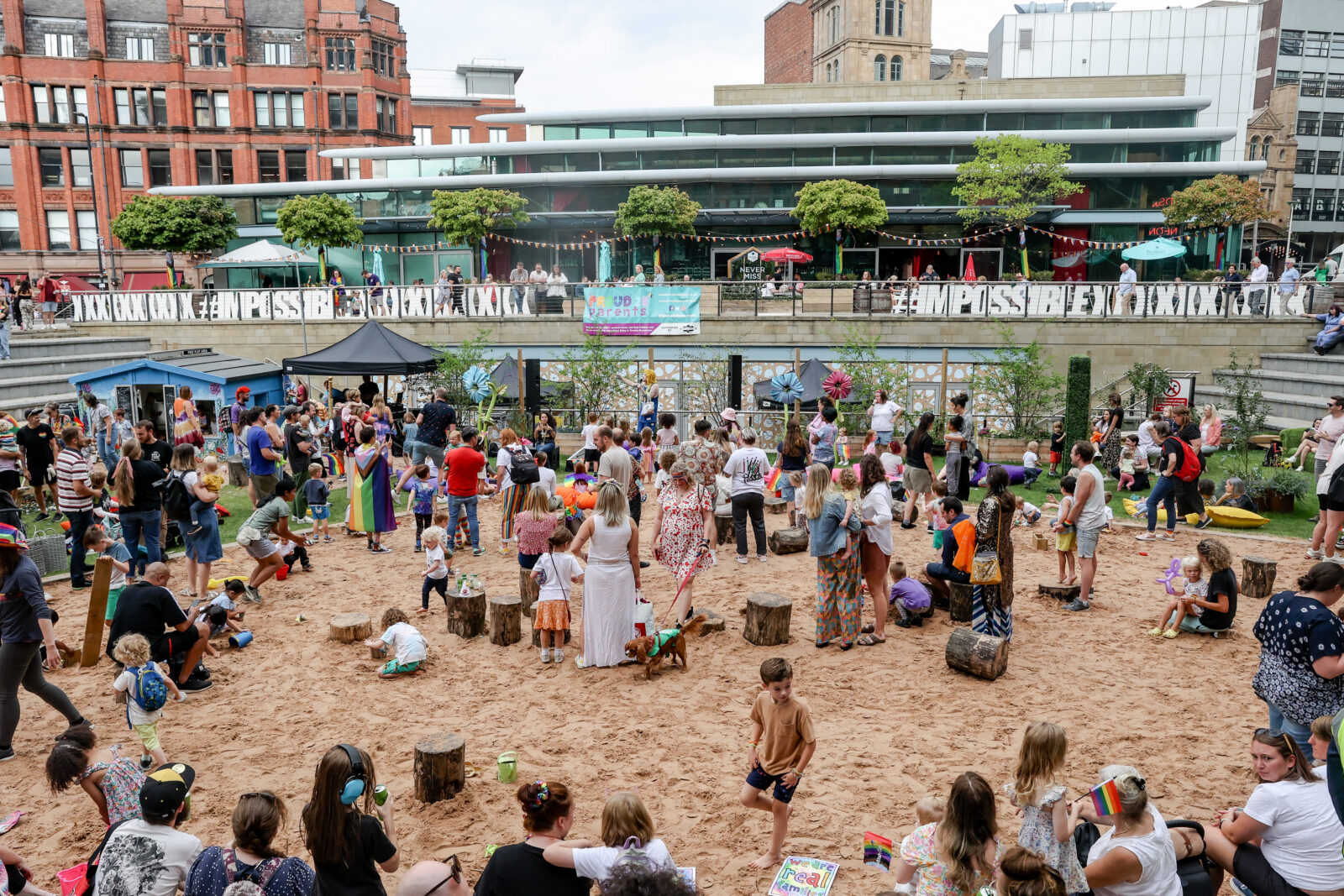 Many of us will think of Manchester Pride Festival as the live music, parties, and general mischief taking place across the Gay Village – but there are so many family-friendly events for people of all ages to get stuck into.
This year's event has just announced its line-up for Family Pride MCR 2023, with music, cabaret, workshops and discos for Pride-goers of all ages.
The completely free event will be held at the Great Northern Warehouse on Saturday 26 August, between midday and 6pm.
The programme includes music, crafting, party games and sing-a-longs, as well as a rainbow disco, showcasing performances and artists that champion love, self-expression and individuality.
It's aimed to provide an exciting, inspiring and celebratory day for LGBTQ+ families, parents/carers, and children alike.
Highlights include the return of the Fatt Project's Palaver Party — a blend of cabaret and a mini Pride parade — with the star-studded line-up including performer Ginny Lemon, a known face of the Manchester Pride Festival, as well as Lady Bushra, shortlisted for the 2021 BBC New Comedy Awards.
Guinness World Records holder Symoné and Cyro from The Enby Show are also set to grace the stage which will be hosted by Fatt Butcher and Blu Romantic.
There'll also be a beach-inspired experience complete with the kids' club, thanks to the festival's headline sponsor, TUI.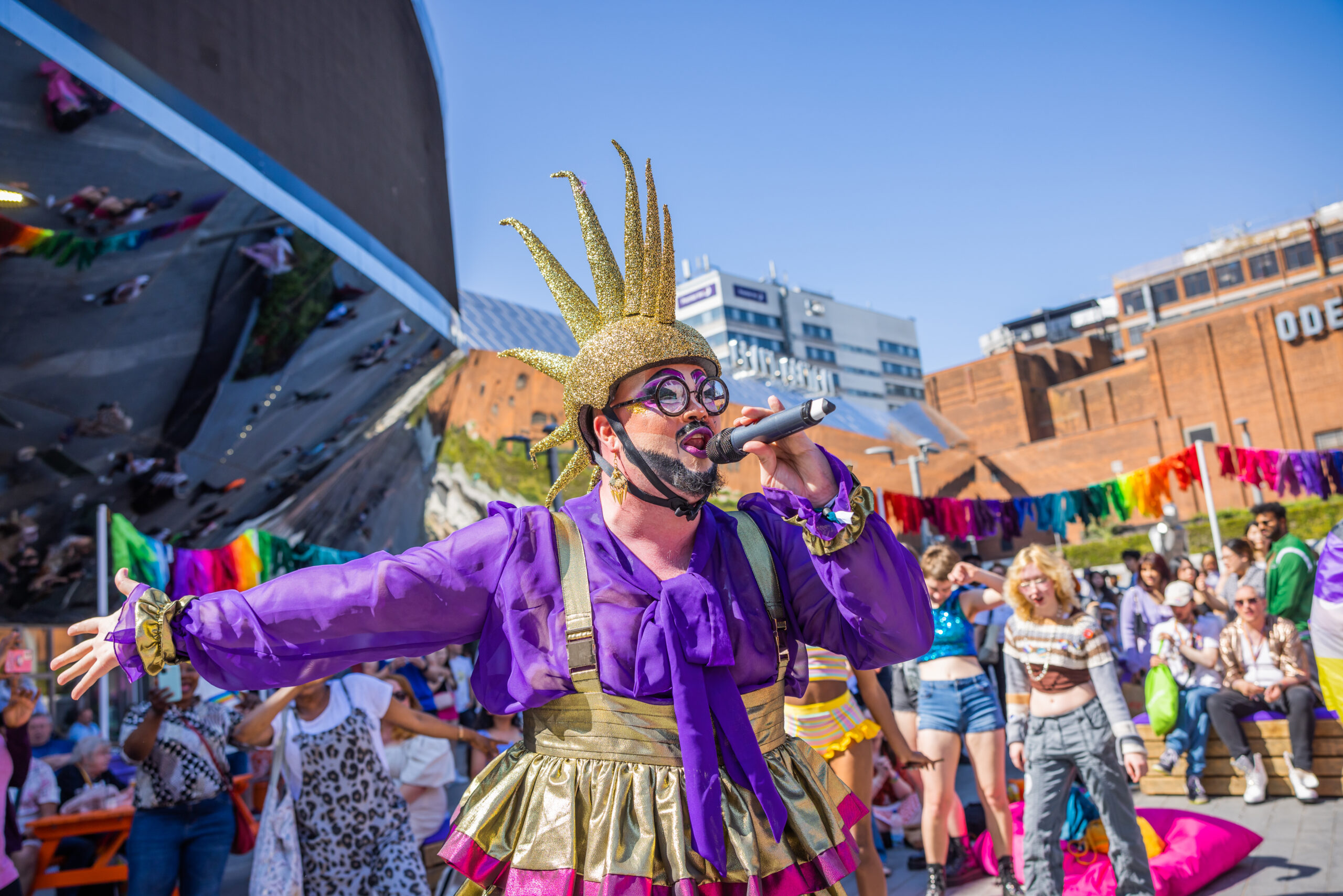 Family Pride MCR's 2023 offering has been announced by Manchester Pride, supported by TUI and in partnership with Proud 2 b Parents.
This year's Family Pride MCR event has been co-designed with Fatt Projects, a queer performance company renowned for its vibrant and joyful celebrations of diversity.
Director of Fatt Projects Adam Carver said: "We are so excited to be back working with Manchester Pride this year to present a second fabulous Family Pride MCR.
"Fatt Project's work for families is all about celebrating yourself, having a great time, and bringing the whole family together for an unforgettable party. It feels more important now than ever to ensure that children and families are a key part of pride celebrations, so we can let young people know that all kinds of families are loved, celebrated, and part of our community.
"We can't wait to see everyone there; so get your dancing shoes out, stick on a sequin or ten, and come join us for a fantastic day".
TUI's beach experience will also feature the beloved Captain T from TUI's kids' clubs, and serene spaces for families to unwind.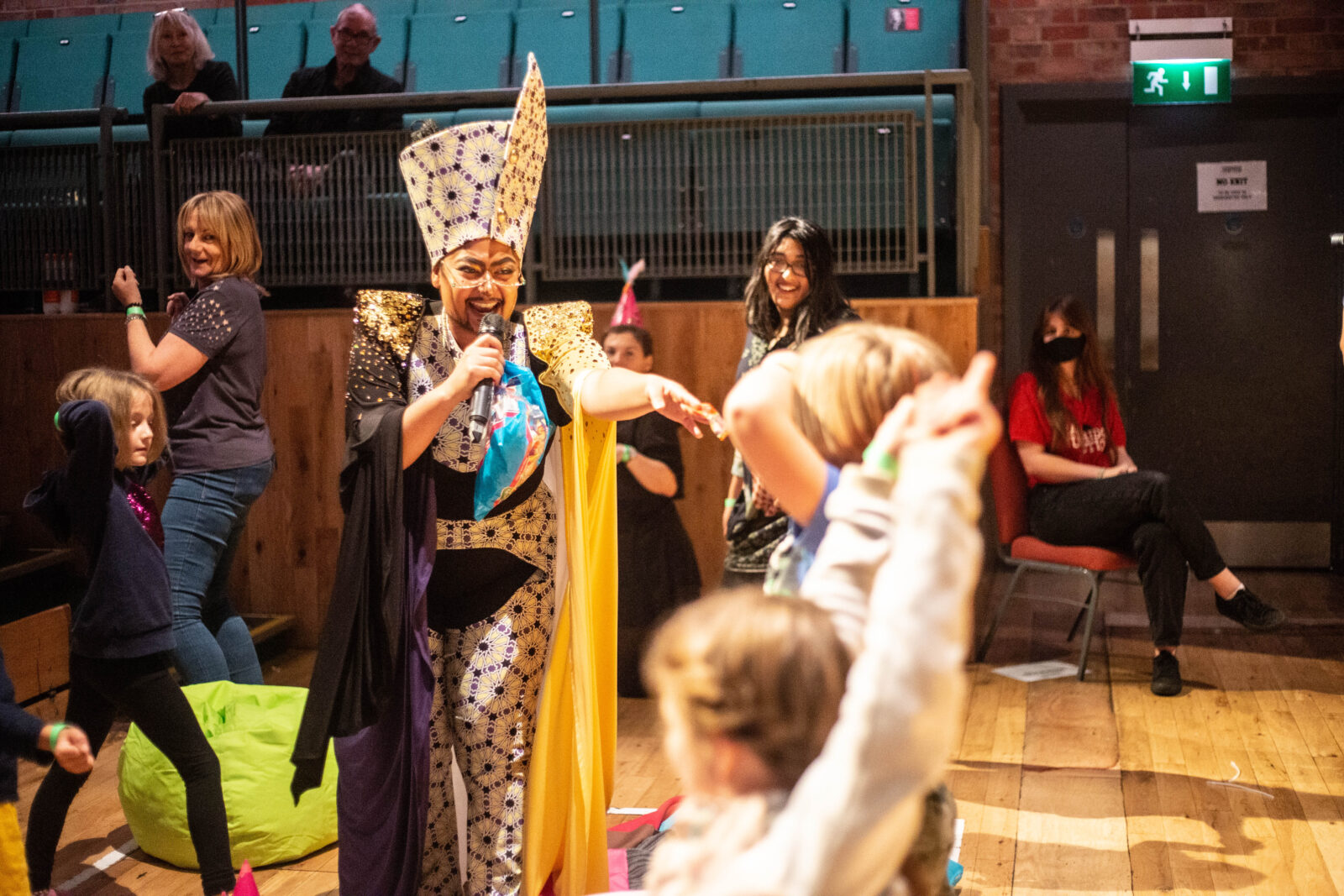 Toby Horry, Head of Brand Marketing at TUI, said: "We're so excited to be getting involved in the Manchester Pride Festival and sponsoring Family Pride MCR this year, since it's such a hugely important date for our community up in the north."
In partnership with Proud 2 b Parents, an organisation supporting LGBTQ+ parents and their families, Manchester Pride is set to deliver an enriching Family Pride MCR experience.
Proud 2 b Parents will host an information stall, an LGBTQ+ children's book stall, and guide families to various activities on site. They also offer a parade viewing area for LGBTQ+ families to enjoy the parade from a welcoming vantage point overlooking Deansgate.
Other activities available for children include baby sensory, baby noise making workshop, story time in Book Nook Library. The Great Northern Warehouse will host an indoor extended play space in the Atrium with lawn games, table tennis and a colouring. There will also be a quiet zone, feeding area, pram park and changing facilities.
Read more
Mark Fletcher, CEO of Manchester Pride, added: "Pride celebrations are for everyone and should not be bound by age or family structure. Our celebrations at Family Pride MCR provide a fun, enriching and empowering space where families of all kinds can express themselves freely.
"Family Pride MCR offers vital representation and visibility to families that don't always see themselves reflected in heteronormative society, and we're proud to offer children and families a friendly space to meet, connect and celebrate pride in a way that's designed just for them."
Manchester Pride Festival, crowned the 'Best Large Festival' at the UK Festival Awards 2022, is set to take place this August Bank Holiday weekend (25-28 August). In partnership with Booking.com, the festival features an exciting line-up of local and international artists, advocating for LGBTQ+ equality.
For more information on Manchester Pride Festival and to purchase tickets for the Gay Village Party, visit www.manchesterpride.com. We're always made up by how Greater Manchester comes together at this time of year and this year's Stockport Pride was a great way to get warmed up.
And for all the latest news, events and goings on in Greater Manchester, subscribe to The Manc newsletter HERE
Featured Image — Gemma Parker