Manchester
A new gaming bar with Pokemon cocktails is opening in Manchester
Think 18 different gaming-themed cocktails, plus consoles, arcade games, high-spec PCs and a downstairs club room playing early 00s pop punk until the early hours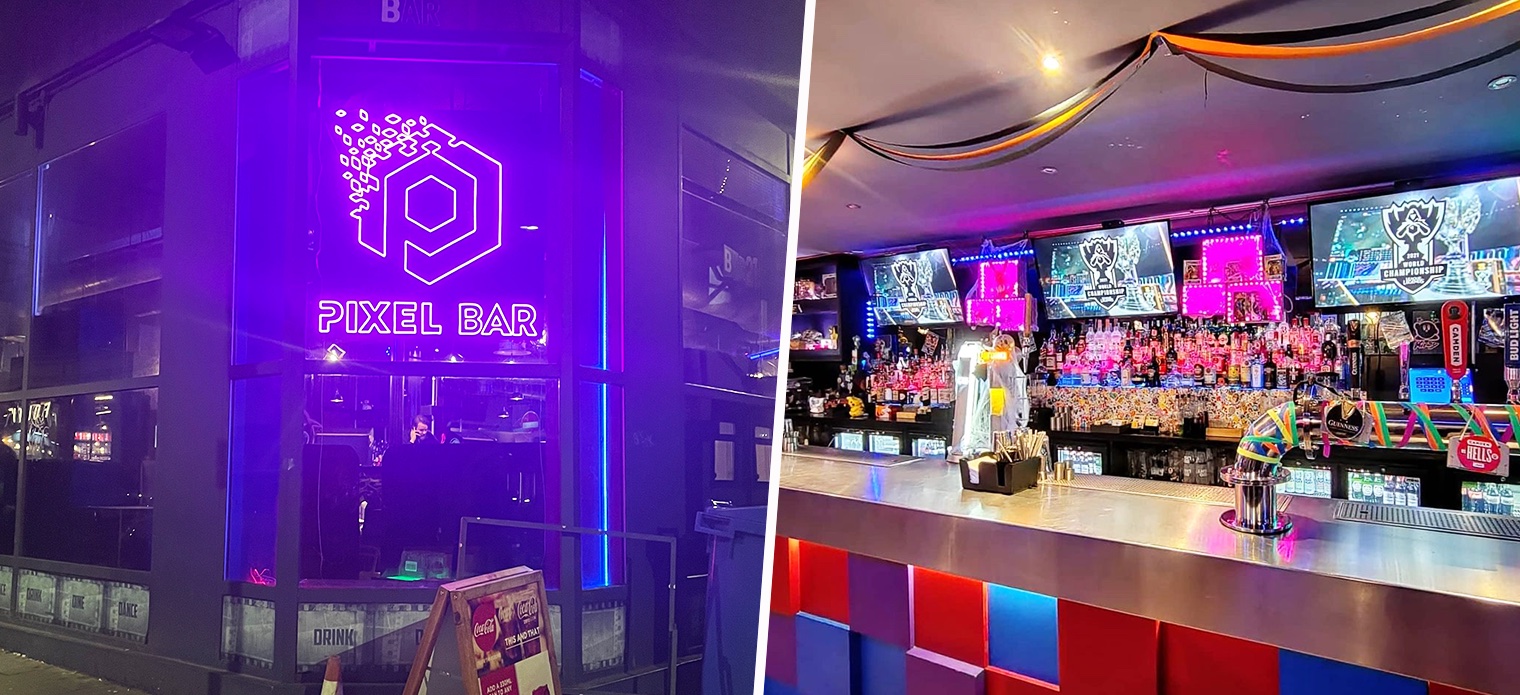 A new gaming bar is opening in Manchester's Northern Quarter this November with a fun drinks menu featuring cocktails inspired by its bartenders' favourite games.
Pixel Bar will open next door to Trof in the Northern Quarter on Saturday, 20 November, bringing numerous consoles, high-spec gaming PCs, and gaming-inspired cocktail menu to the former TV21 site later this month.
Founded by Craig Ryan, Edward Ta and Lee Davies, the latter of whom hails from Manchester originally, the bar will be open late all week – closing at 1 am on week days and 3 am on weekends.
It's also offering a great happy hour deal, with cocktails priced at 2-for-£9 until 9pm everyday.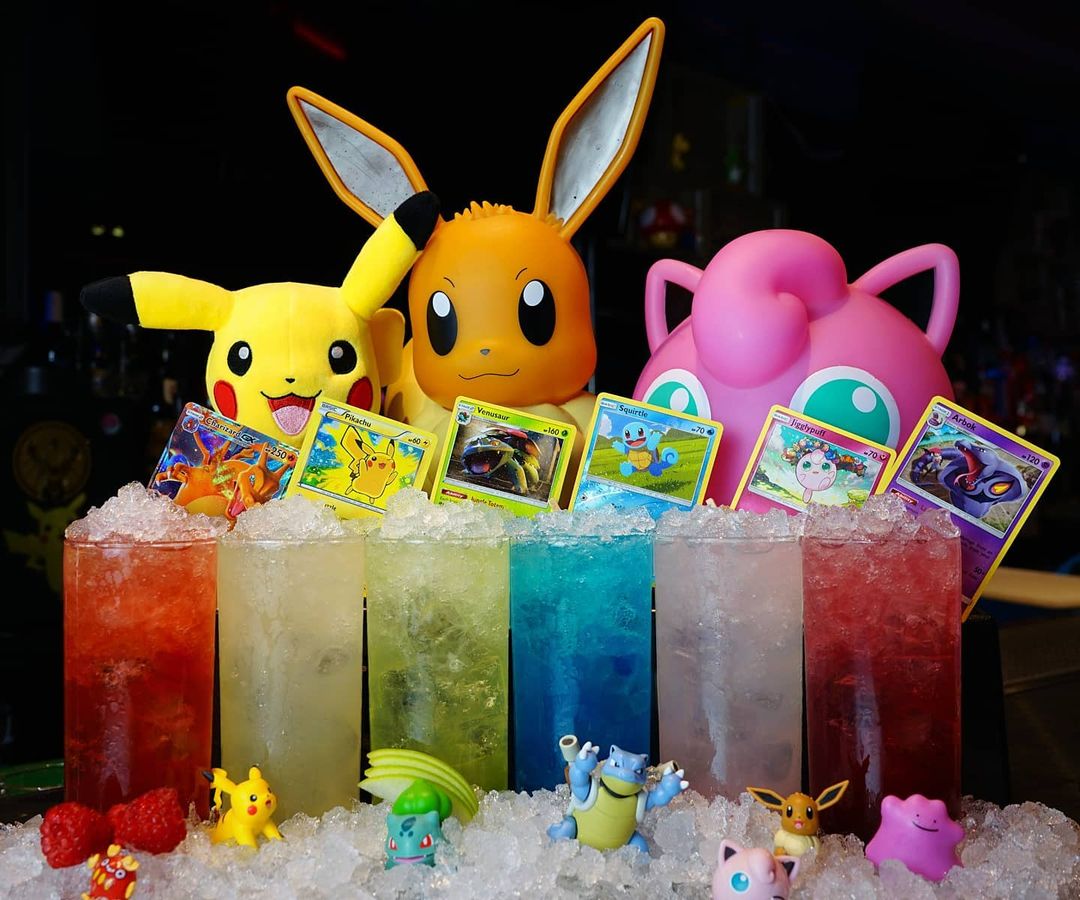 There will be a fully-themed cocktail menu with choices like 'Jigglypuff', 'Princess Perch' and the 'Yoshi's Island Iced Tea', plus a selection of 'magic potion' shots – promising do deliver 'full health' and 'stamina' to the drinker.
The bar also has a signature cocktail called 'Who's that Pokemon?' – a combination of vodka, lemon juice, soda and your choice of flavoured syrup.
Garnished with a Pokemon card for ultimate gamer touch, it comes in a range of different flavours like strawberry, blue curacao, green apple, bubblegum, pineapple, blackcurrant or elderflower.
If cocktails aren't your thing, don't worry – there'll also be a good selection of beers, wines and spirits on offer at the bar.
But it's not all about the drinks – there'll be pizza too, in the form of huge 16″ pies with wacky toppings created by Bolton pizzaiolos Basic Kneads.
Whilst full details of the pizza menu are still under wraps for now, Director Craig Ryan tells us there will definitely be some wild, 'out there' topping choices available when Basic Kneads takes over the kitchen later this month.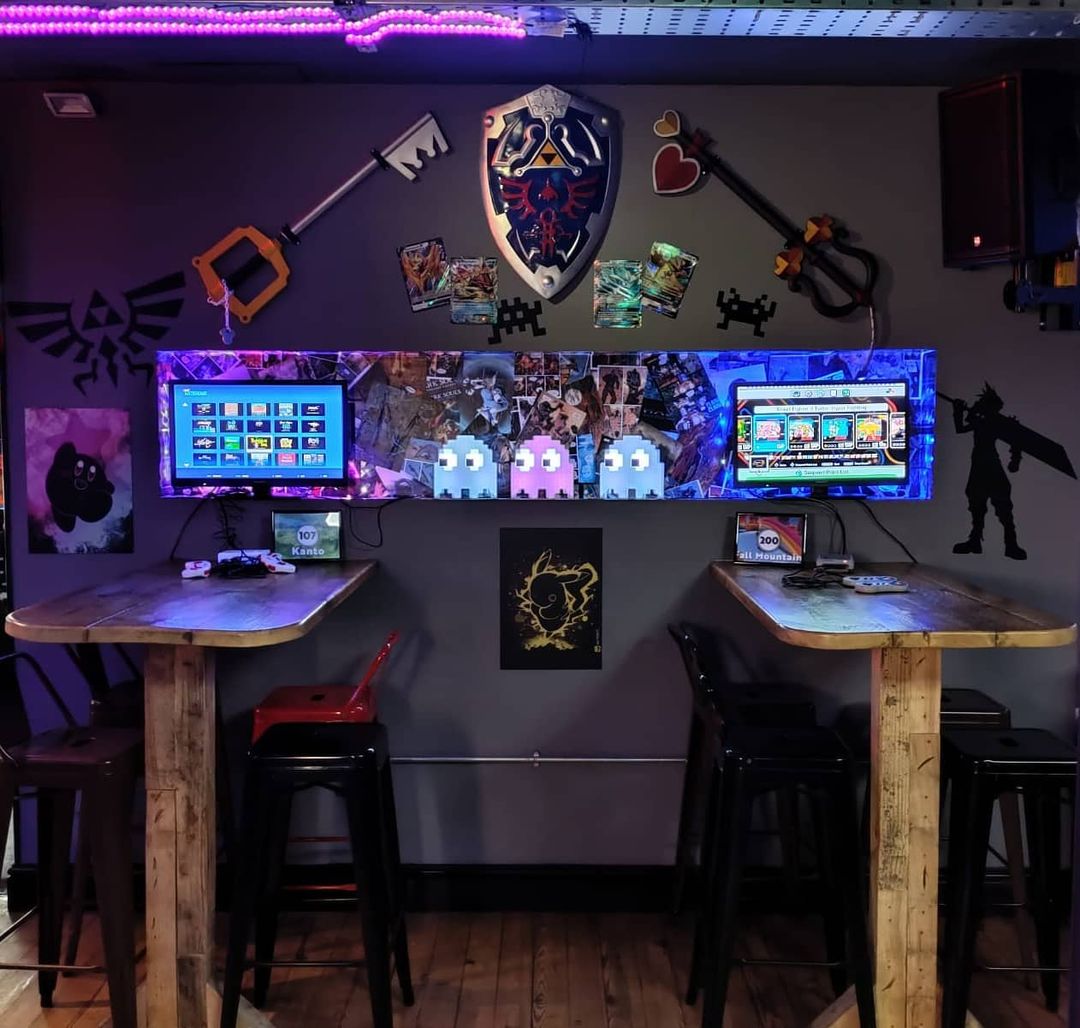 First launched in Leeds two years ago in a basement on George Street, the popular Pixel Bar is now crossing the Pennines to open a second site in Manchester.
Known for its console booths and high-spec gaming PCs, Pixel Bar's owners also plan to introduce a few retro arcade games to the new Manchester bar which will be free to play.
Console booths and bespoke PCs, meanwhile, are priced by the hour.
Upstairs, you'll find the newest PlayStation 5, Xbox X Series, and Nintendo platforms. These will be available to rent out from £8, and come with a host of the newest games must-play games as well as old school favourites like Tekken, Mortal Combat and Mario Kart.
Downstairs, meanwhile, the bar has partnered with bespoke computer company PC Specialist to install a host of super high specification, custom-built gaming PCs.
Perfect for the hardcore gamer, these will also be available to rent out by the hour from £4.50.
As well as playing on these individually, every month Pixel bar will host LAN tournaments (a bit of a rarity in Manchester) where PC gamers can come together to play in groups – and potentially win up to £1,000 in prize money.
The downstairs space will also house a club room with space for a DJ, playing pop punk and early 2000s tunes every Friday, Saturday and Sunday night until the early hours.
Originally due to open in October, the launch has been slightly delayed due to the fact that the bar required a lot of work doing – including having all of its electrics ripping out and rewiring.
As Craig explains, though, it's worth doing it right – especially when you're opening a gaming bar.
He tells us that the founders had long wanted to open a bar in Manchester, and that when a unit opened up after the pandemic they just decided to "go for it".
Saying that it's "good for geeky culture to stick together", he tells us that they're looking forward to joining the nerdy community of the Northern Quarter – which is also home to arcade bar NQ64 and the cosplay and manga stylings of Afflecks' Animaid Cafe.
Pixel Bar will open in the Northern Quarter on Saturday, 20 November. Its opening hours will be 4 pm – 1 am Monday to Thursday, 4 pm – 3 am Friday, 12 pm – 3 am Saturday and 12pm – 1 am Sunday.
To find out more, follow the bar on social media here.