Manchester
Manchester Food and Drink Festival unveils full 25th anniversary programme
The free-to-attend Festival Hub is open at Cathedral Gardens from 15–18 and 21–25 September.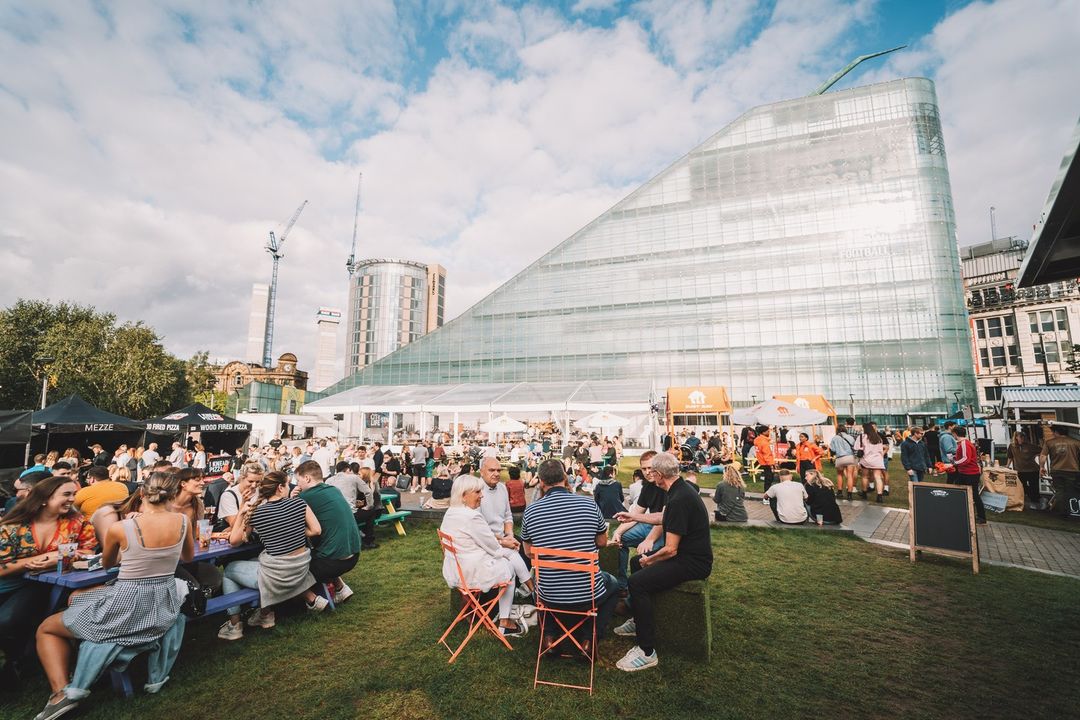 The 25th Manchester Food and Drink Festival (MFDF) makes its return this month, kicking off on Thursday 15 September as it returns to its home at Cathedral Gardens.
Following a long build-up to the 25th-anniversary event, organisers have today revealed the full programme line-up ahead of its opening.
Alongside a host of street food traders, an artisan food market, and a live music stage, this year will also see the return of the Manchester Beer Bar in The Festival Hub. Sponsored by local brewing magnate Joseph Holt, beer lovers will find a host of different local selections here, including a special 25th-anniversary beer created to mark the occasion.
Elsewhere, the festival's Masterclass Kitchen will play host to some of Manchester's hottest cheffing talent, with a line-up featuring renowned food journalist and author Felicity Cloake, Kate Humble, Lia Leendertz and Edd Kimber.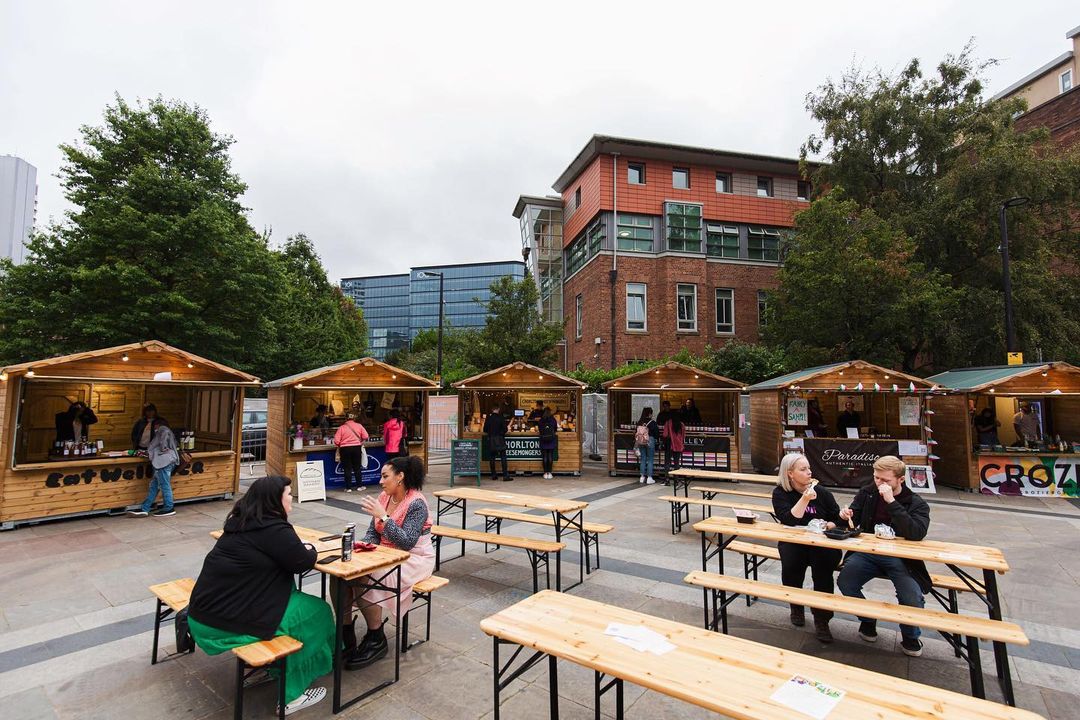 The Hub will also be bringing together a host of incredible and eclectic street food fit for an anniversary Festival including Bab K, Herbivorous and Hip Hop Chip Shop.
Other highlights include the return of the smash-hit Curry Club happening at the Hub. Dishoom, The Little Sri Lankan, Aunty Jis, Nila's Burmese Kitchen and Lily's are just a few of the traders that will bring cuisines of India, Burma and Sri Lanka to the table.
The Festival Firepit, sponsored by Weber, will see some of the region's best loved chefs cooking over fire for a first time festival feast on Cathedral Gardens.
Chefs hosting the BBQ include Caroline Martins, founder of the Sao Paolo project, Robert Owen Brown and Francisco Martinez from Fazenda.
Read more: Inside Ornella's, the tiny Tameside pasta kitchen that's getting everything right

There'll also be a big focus on budget cooking and how to spruce up any leftover food to get the most of your ingredients with Recycle for Greater Manchester.

Outside of the Hub meanwhile, the feast continues with activities programmed in restaurants and bars across the city including a £25 for 25 years menu extravaganza.
Spread out over two massive weekends, the free-to-enter Festival Hub is open from Thursday 15-Sunday 18 September and then again from Thursday 22-Sunday 25 September.
Feature image – Supplied