Manchester
Rozafa: the family-run Greek Cypriot restaurant that's been a fixture for 15+ years
Chances are you've walked past Rozafa plenty but never gone in. We're here to tell you why that's be a mistake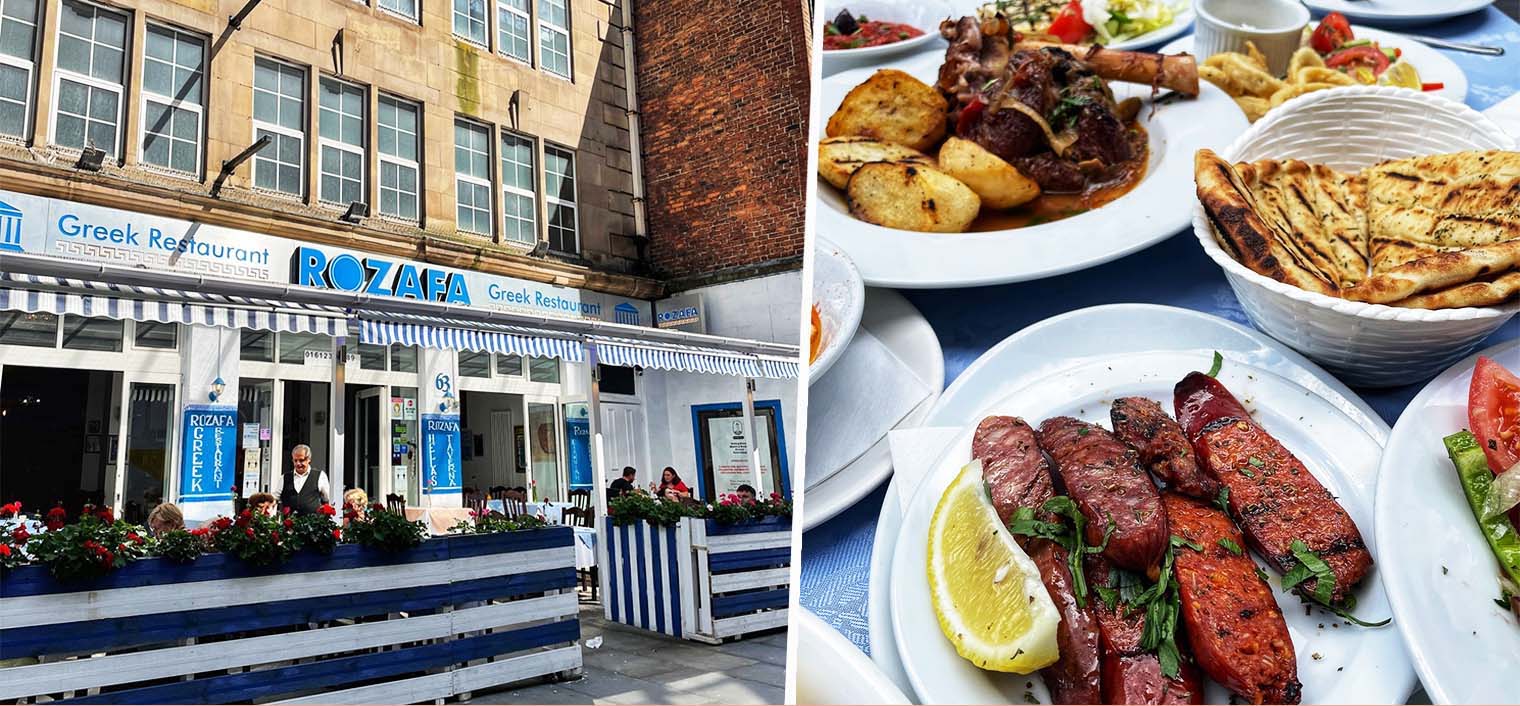 Sometimes it feels like there's so much emphasis put on restaurants that are new that we forget to appreciate the golden oldies that have been sitting under our noses for decades.
Family-run Greek Cypriot restaurant Rozafa is definitely a restaurant worth noticing, in fact, it's an absolute must if you want a great Mediterranean scran in the city centre.
A hidden gem sitting in plain sight, this long-standing Manchester staple has been a fixture on the old Brasserie St Pierre patch for well over a decade.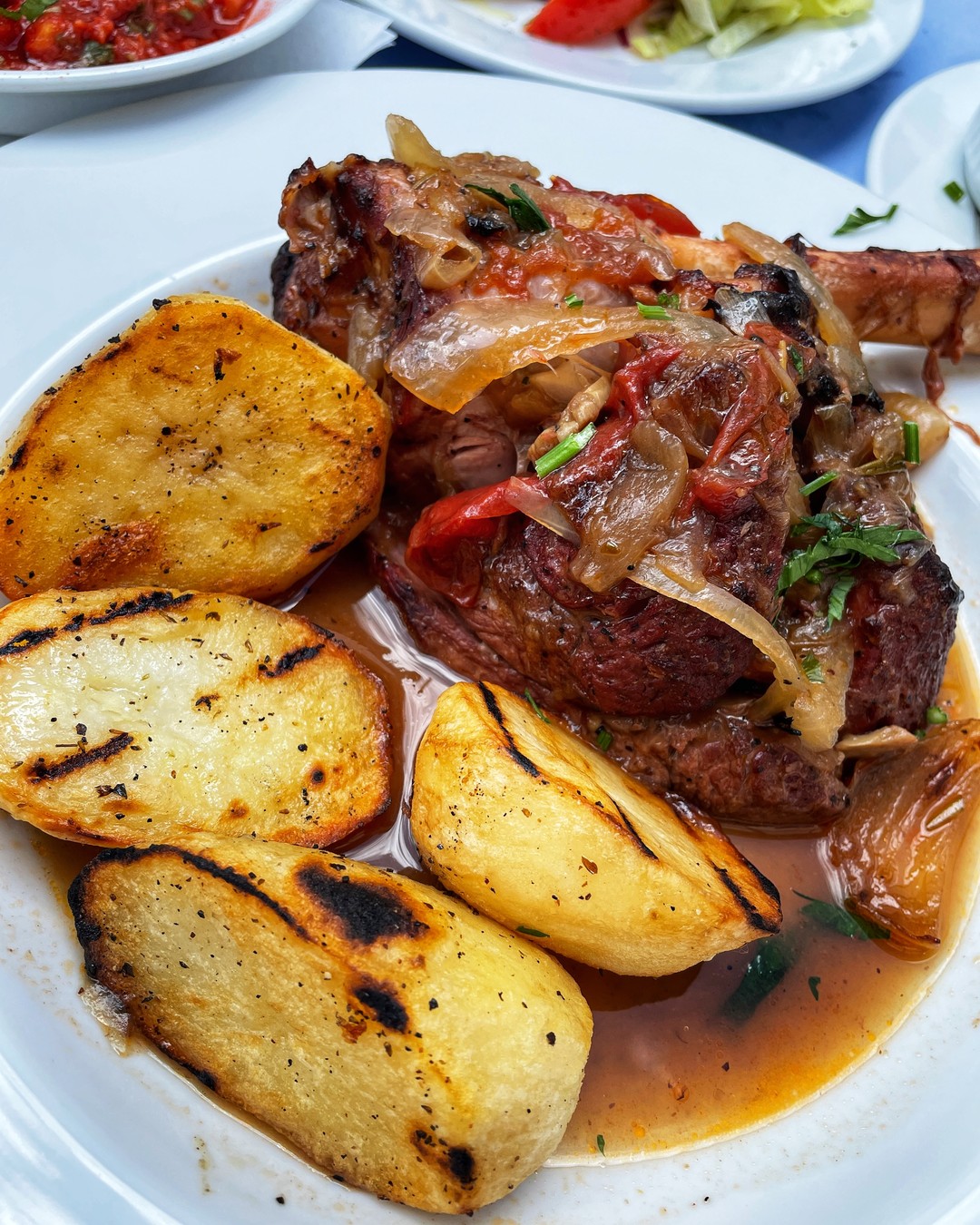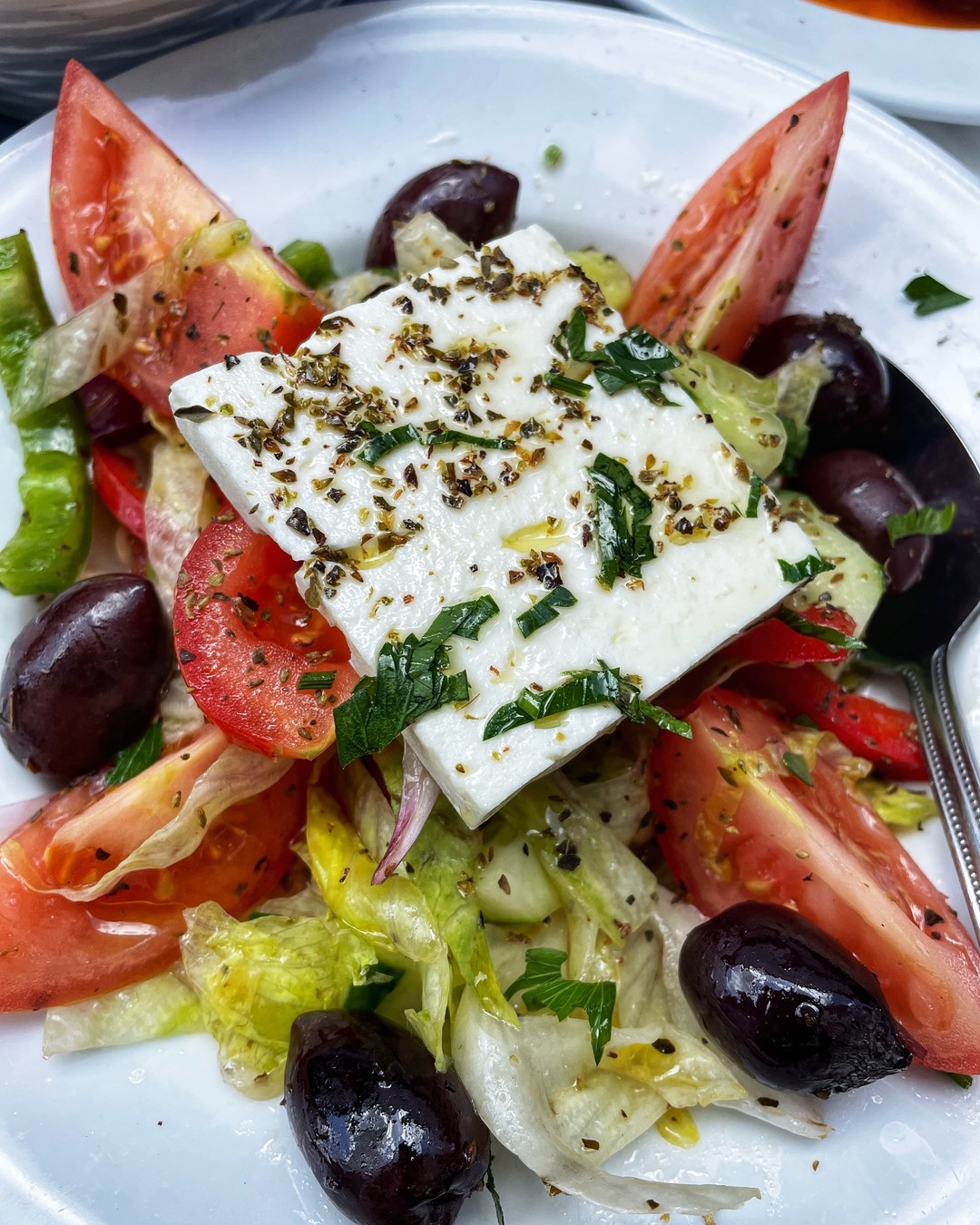 With a cracking early doors offer and a sun trap outdoor terrace it's the perfect spot for a midweek city centre lunch – especially when the weather is this good.
Rozafa's owners also have another site in Stockport which has been open even longer, but today we're focusing on the Princess Street restaurant, which just so happens to be dangerously close to The Manc office.
Found just opposite the town hall, it always looks beautiful in the mid-morning sunshine – its white and blue terrace filled with dressed tables, waiting for hungry office workers to plonk themselves down and put them to good use.
Serving up huge mezze platters, stuffed vine leaves and whole shanks of lamb stifado, cooked slowly for hours until the meat just falls off the bone, Rozafa has been a go-to for foodies in the know for well over a decade,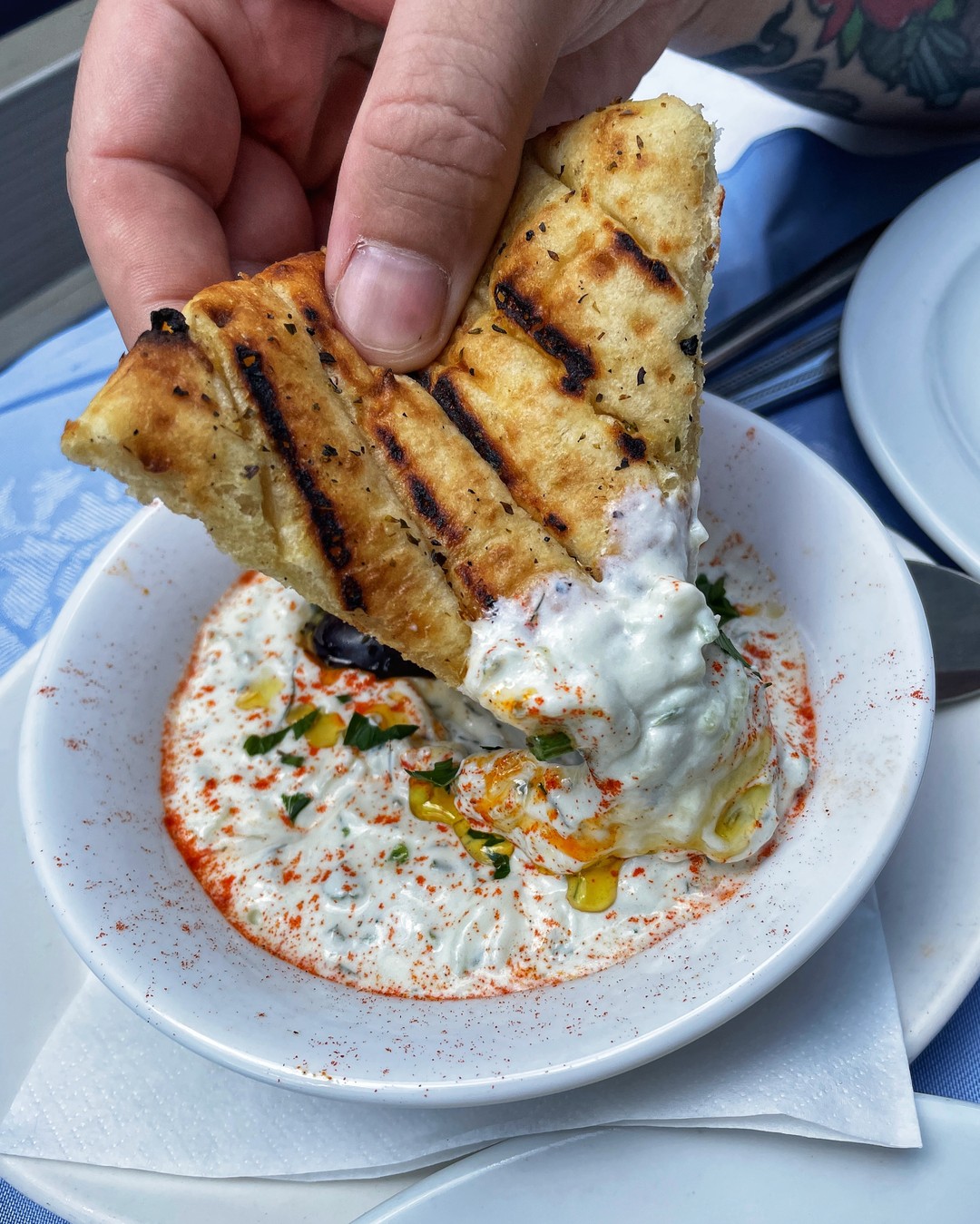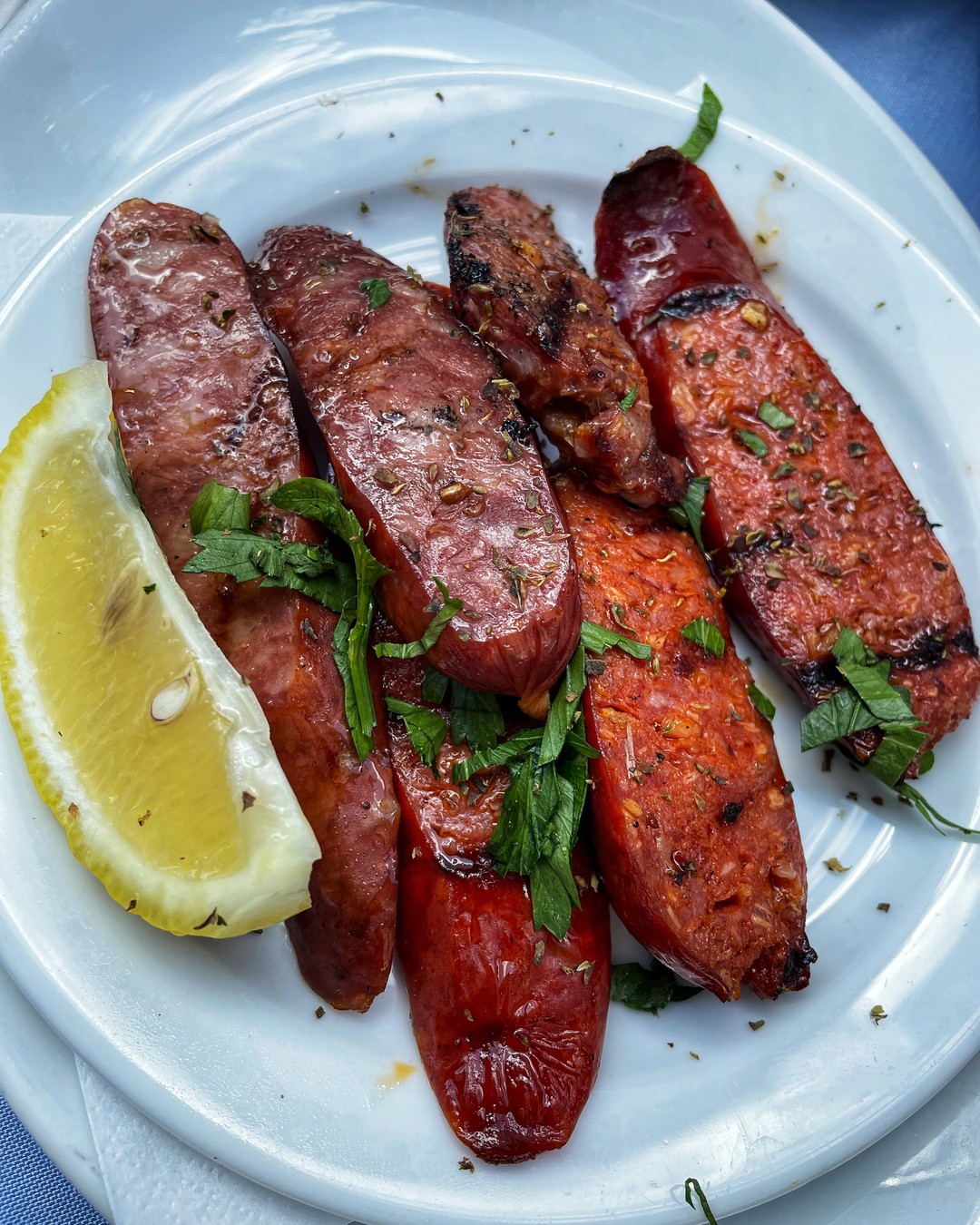 The menu here is extensive, covering both Greek and Cypriot dishes with a host of colourful, heart-healthy options.
If you're planing a visit, you can expect to find everything from mincemeat stuffed vine leaves and homemade keftedakia (meatballs), to charcoal-grilled Cypriot pork with melted halloumi and several different styles of saganaki.
Read more: Inside Ornella's, the tiny Tameside pasta kitchen that's getting everything right
Elsewhere, you'll find the likes of grilled sardines and octopus on its fish menu, alongside some hearty favourites like moussaka and souvlaki.
Keen to give it a go, we went in: ordering a whole grilled seabass, hot pitta bread and tzatziki, a fresh Greek salad of feta, olive and tomato, steaming lamb stifado, calamari and loukaniko (Cypriot pork sausages) marinated in wine then grilled. And we still wanted to order more.
Read more: Zumuku Sushi, Ply pizza and 'native beef' steakhouse Tallow to open at New Century food hall
There's so much on offer you're definitely spoilt for choice. One visit probably just isn't enough, if we're being honest.
Feature image. – The Manc Eats