Kids & Family
Where to find safe open water swimming sessions around Manchester
Stay safe in the water with one of these guided open water swimming experiences.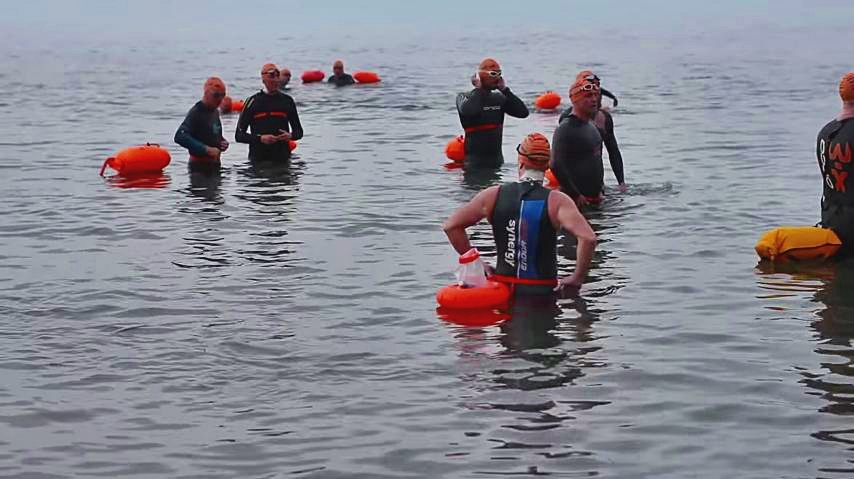 When it's this hot, all you want to do is find a way to cool off- and whilst air-conditioned restaurants and frozen cocktails offer some respite, don't forget that nature has a few tricks up its sleeve too.
Of course, safety is important, and if you are planning to swim in open water in hot weather there are a few things you always need to bear in mind.
The risk of shock from cold water and strong currents are both serious, and these need considering before you embark on a wild swim.
With that in mind, Swim England has released advice to help keep people safe whilst swimming in open water here.
Fortunately for us, there are a number of guided open water swimming sessions available in and around Manchester with open water markers, safety instructors, and qualified coaches on hand to help you get the most out of your swim.
With that in mind, let's get into the good stuff – namely, where to go for your next (safe) dip.
We've picked a handful of spots in and around Manchester suited to varying levels of experience to give you some inspiration.
The Farm Club at Pickmere
This family-run venue sits within 300 acres of Cheshire countryside, with plenty of safe open swimming opportunities for beginners. Here, you can get into the sport of open water swimming with help from safety instructors and experienced coaches on SUP boards. Pre-booked sessions take place between May and September.
Boundary Water Park, Cheshire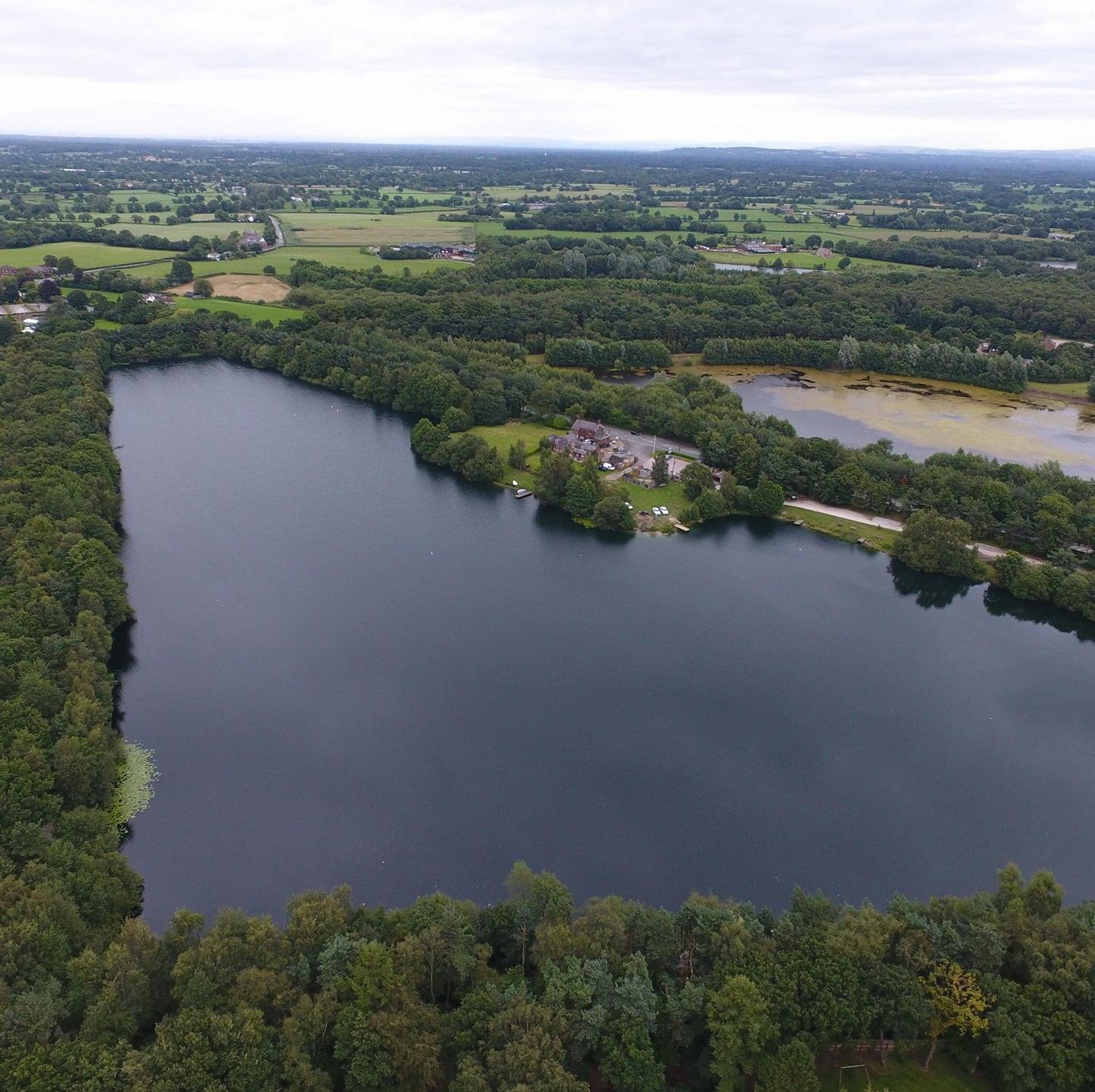 The warm, shallow lake at Boundary Water Park is perfect for novices and families, with the added benefit of having sessions overseen by qualified coaches to keep you safe. These run on Thursdays from 5.30-7.30pm and on Sundays from 10-1pm.
Read more: Police and fire service warn of 'dangers' of open water after teen dies in Salford Quays
Sale Water Park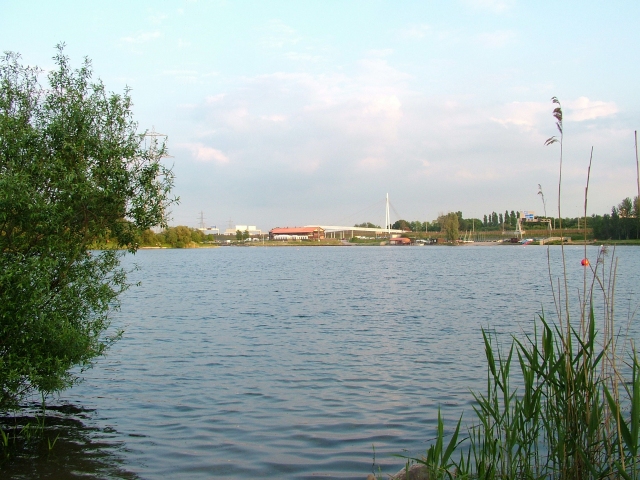 Between May and September, Open Swim UK run four weekly sessions at Sale Water Park to encourage people to experience the joys of wild swimming in a safe environment where they can perfect their technique. What's more, there are indoor changing rooms, lockers, showers and even wetsuit hire available. Priced at £7 or £4 for juniors, no membership is required.
Salford Watersports Centre, Salford Quays
Salford's Water Sports Centre offers open water swims on Mondays, Tuesdays, Thursdays and Sundays in the Ontario basin. Priced at £5 for adults and £4.50 for juniors, there are changing rooms and hot showers available, as well as free parking on site.
Uswim at Dock 9, Salford Quays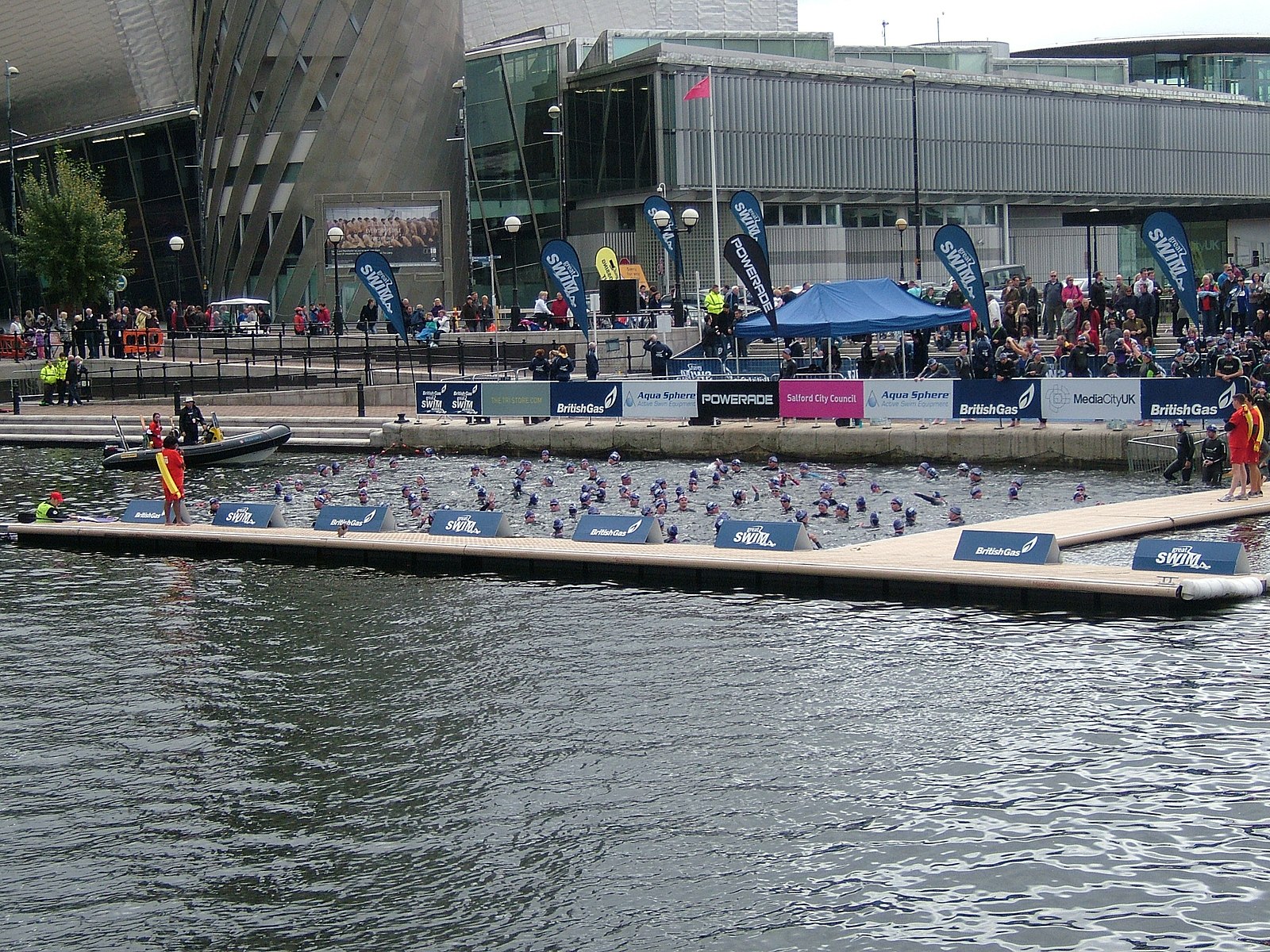 Uswim host guided open swimming sessions at Salford Quays every Saturday between 8-11am and on Wednesday evenings from 5.30-7.30pm. Water safety is guaranteed, with water quality-tested before sessions. Uswim provides full safety covered with measured 400m, 750m and 1km swim courses available.
Elton Reservoir, Bolton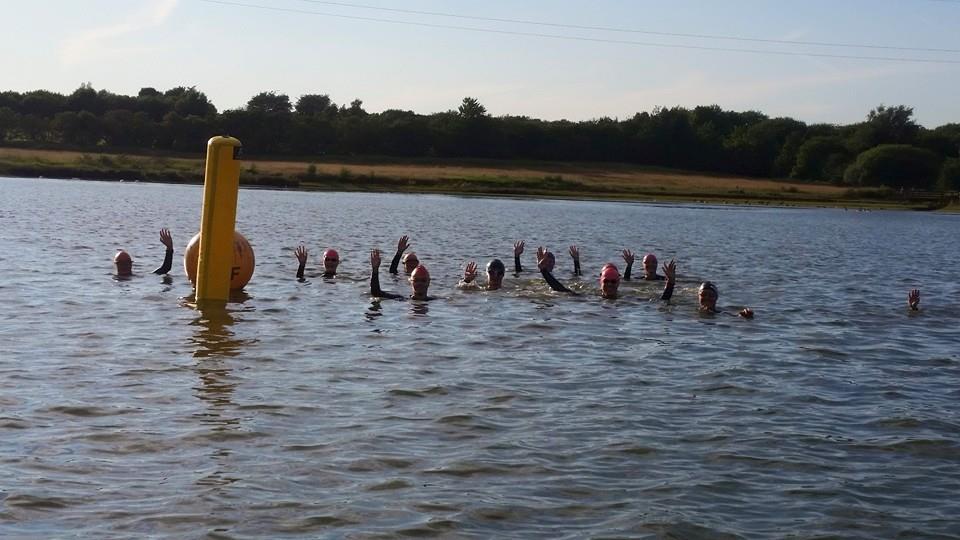 Managed and run by Bolton Triathlon Club, you can typically join in with guided open water swimming sessions at Elton Reservoir in Bolton every Tuesday from 5-8pm from May through to late August/ early September. However, this summer the algae has made swimming here unsafe leading organisers to close the reservoir until 2023.
Feature image – Commons Wikimedia