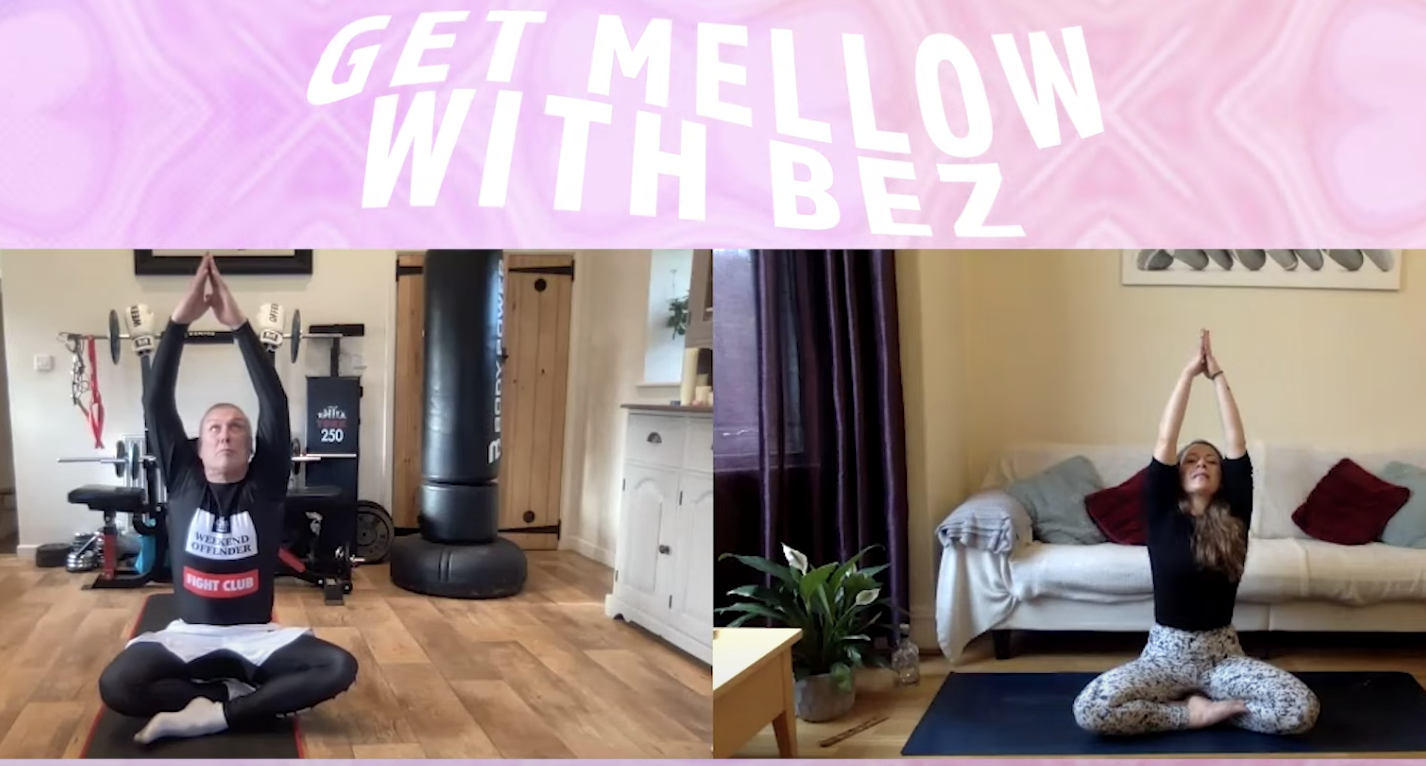 Happy Mondays frontman Bez is back doing online exercises classes – taking part in yoga sessions led by a local journalist.
The iconic Madchester musician has signed up to sample the meditative exercise as part of a brand new series being streamed to YouTube: Get Mellow With Bez.
Classes are being led by Amy Farnworth, who works for the Lancashire Telegraph and teaches yoga in her spare time.
The exercise series follows hot on the heels of Get Buzzin' With Bez – a gruelling January fitness class designed to rival Joe Wicks' workouts for Lockdown 3.
According to his teacher, Bez has taken to yoga "like a duck to water".
Amy reported: "He's such a good laugh, and so down to earth and he was an amazing student too, really keen to learn.
"He really got into the classes and after a while I just felt like I was teaching a mate."
Bez said he wanted to give yoga a try so he could become more flexible – which would allow him to keep throwing shapes whenever he's on stage.
"I'm really enjoying learning yoga, I can feel myself getting more flexible each week," Bez told the Lancashire Telegraph.
"It's been great working with Amy, she's a great teacher and I'm looking forward to carrying on for as long as I can."
You can watch episodes of Get Mellow With Bez on YouTube.