Music
This company will bring their pop-up caravan stage and recording studio to you
The Honest Youth provide the ideal music venue for any occasion -complete with sound-system, lighting and a fully-stocked bar.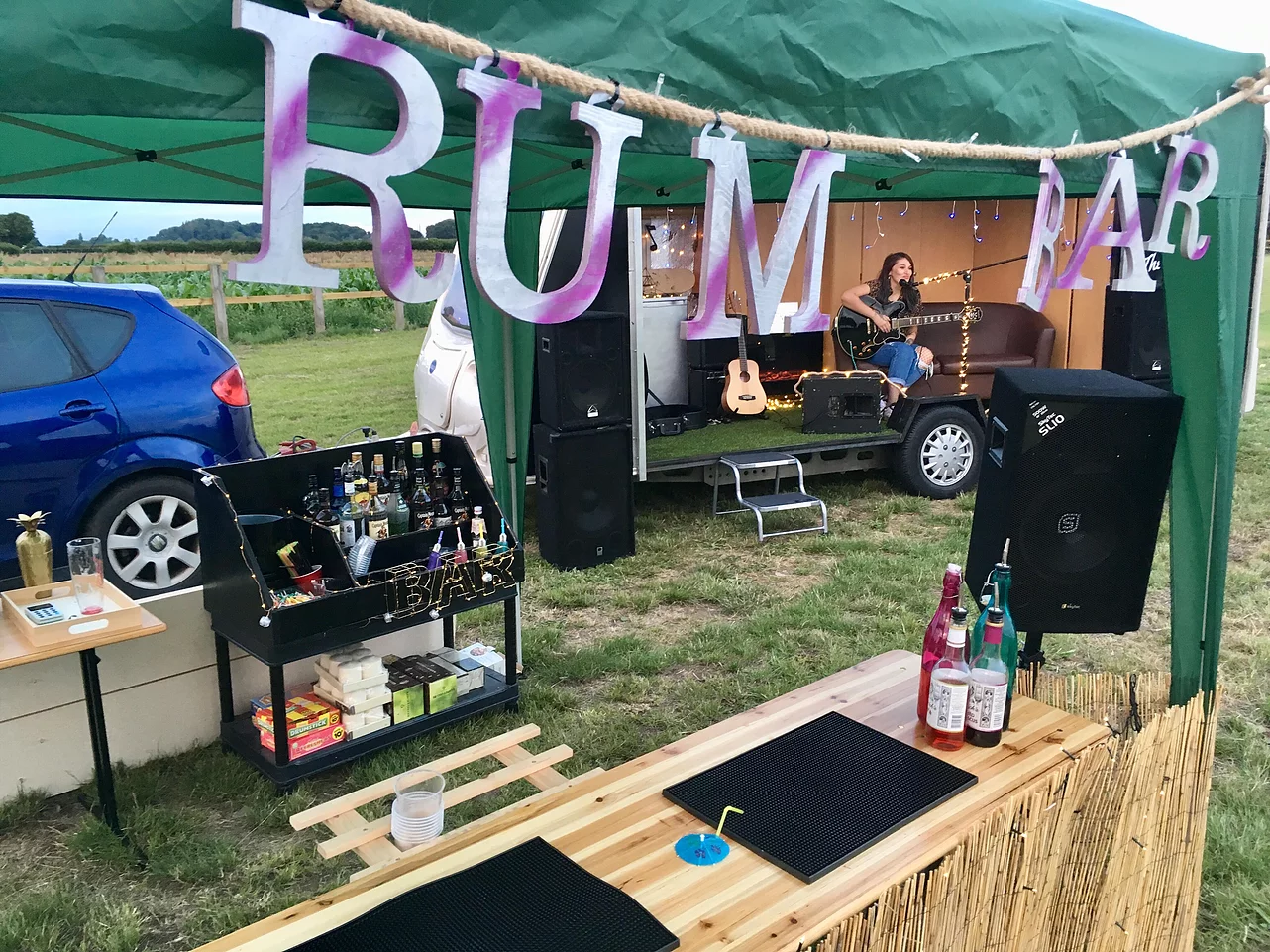 Born from a desire to inspire, The Honest Youth (THY) have been making their way around the country in a restored Bailey caravan – providing an innovative way of enjoying and creating music.
Founder, George Carson, launched THY back in 2015 after having to rethink his dreams of owning his own bar. Following a long, hard graft saving enough money to buy a venue, he realised he didn't quite fancy being tied down.
So, in 2017 he used the savings to buy an old caravan instead – transforming it into a little pop-up festival stage, offering the ideal music venue for any occasion complete with sound-system, lighting and (perhaps most importantly) a fully-stocked bar with beer pumps.
Soon enough, THY were getting hired to do small local festivals and events. They even got to host Blossoms' 'Cool Like You' album signing which George says was a pinnacle moment.
Then came lockdown.
But not all was lost. Over the past year, George has been able to put the caravan to good use to keep spirits up at home.
"In the caravan we would have people round on a winter night, wrap them in fairy lights and have mini gigs on my drive," George told us.
"I have such good memories of this time. Everything was so new and exciting the talent was unreal and I wouldn't have to pack up and drive home so I could have a drink with everyone and relax."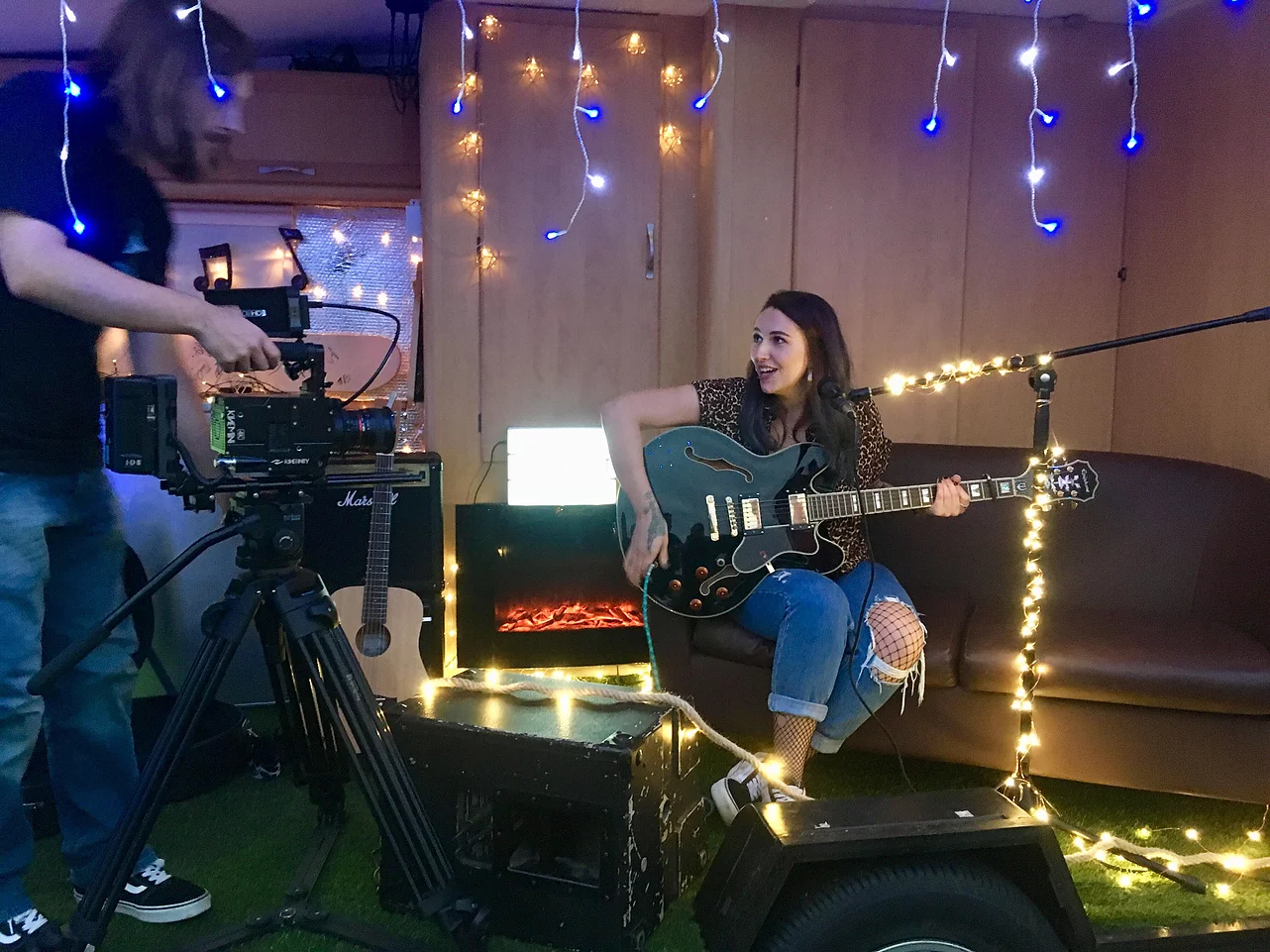 As so many of us found ourselves with a little extra time throughout the pandemic, George used it to develop and future-proof his THY concept.
He admits the journey hasn't been easy. George had to hone and grow his skills from starting as a bartender to becoming a jack of all trades.
Now, THY is on a new venture to offer a mobile recording studio. With the hire comes delivery, set-up, PA, equipment and live sound engineering. It's the full package – and for a very reasonable price, too – starting from just £70.
"I took to the opportunity this year to adapt my skills and equipment and start doing mobile recordings," George said.
"Really, my goal has always been to surround myself with creative people learn from some maybe teach some others.
"I have learned so much – I thought this would be easy. 'Build it and they will come'. I started almost 10 years ago as an experienced barman looking to open a bar and since I have had to become a sound engineer, a joiner, an advertiser, a roadie, a cameraman, an accountant, a cleaner, the list goes on – I just need to learn how to be a businessman now."
Not only does THY allow George to fulfil his own career ambitions, but it provides musicians all over the city with the opportunity to create music wherever they are. Be that in their living room, a field or by the beach.
George says the studio aimed at people like him – people who are bored of stuffy and windowless studios and rehearsal rooms and for people who get to the studio and their mind goes blank with a lack of creativity.
By taking the studio to wherever people want, he wants musicians to feel comfortable and inspired by their surroundings. So, he's created a space that adapts and works for everyone.
"There is a big thing in recording where people are judged by the size of their desk and equipment and it's easy to think that the million-pound studio will get the best from your song because they have it all.
"But studios are like hairdressers sometimes. You can go in, tell them everything you want and get the same short back and sides as the five people before you. You want to find the one that will listen to you create something with you and share the passion you have for your own music."
George wants anyone who is considering hiring THY studio to just get in touch for a chat. Over the years, he's spent too much of his own time deliberating over lyrics he's written, too scared to perform them for fear of someone telling him he's got it all wrong.
"If you have a passion for something that's sick, even if you just have a few lyrics written down and no idea how you want it to sound, or if you don't play any instruments or are just sick of the same four chords on every song, just ping us on Facebook or Instagram.
"I love what I do – and the advice is always free. A lot of music is deeply personal to people and sharing can be difficult. I have written some dreadful songs, but there is no right and wrong in music.
"So, don't be shy!"
Find more information about hiring The Honest Youth studio or pop-up venue via their website.