News
37 million viewers in the UK watched Queen Elizabeth II's State Funeral
More than 50 UK channels broadcast the service and proceedings throughout the day.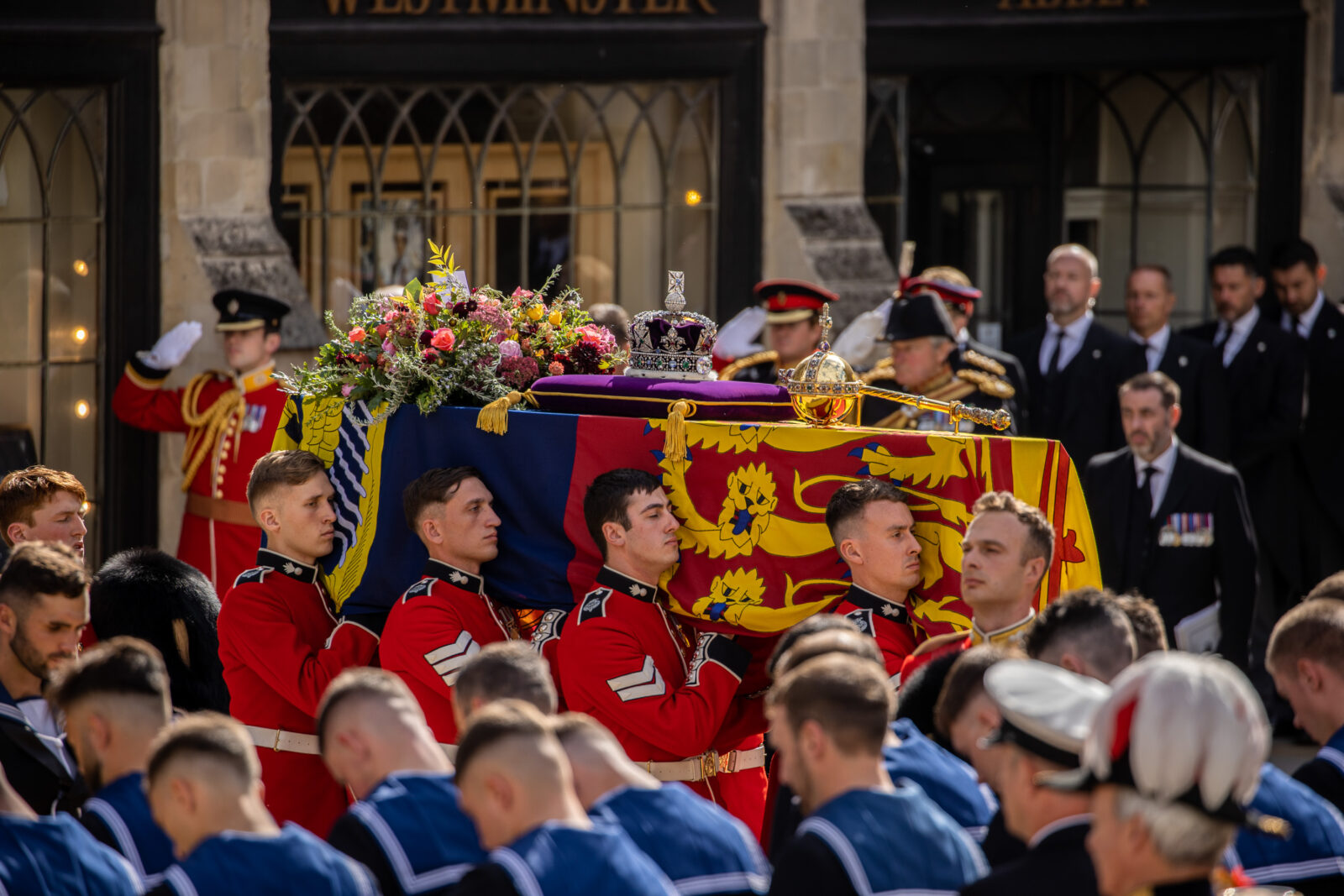 The State Funeral of Queen Elizabeth II was watched by around 37.5 million viewers across the UK, the latest data has revealed.
The nation bid a final farewell to HM Queen Elizabeth II at a State Funeral on Monday.
The funeral itself took place at Westminster Abbey at 11am and was attended by around 2,000 guests, including world leaders representing nearly 200 countries and territories, 500 foreign dignitaries, and members of the public selected for charitable or community works.
The service concluded with a two-minute silence and a rendition of the National anthem performed by guests inside the Abbey.
More than 50 UK channels broadcast the service and proceedings throughout the day.
Ahead of the State Funeral service, it's been revealed by ratings body BARB that around 27 million viewers tuned in for the procession – with 18 million watching on BBC One, 4.5 million on ITV, 1.7 million on BBC Two, and 1.5 million combined on BBC News and Sky News.
The BBC said that an average of 26.2 million viewers watched the State Funeral service between 11am-12pm across all channels, with 32.5 million viewers tuning in for the last three minutes of its coverage.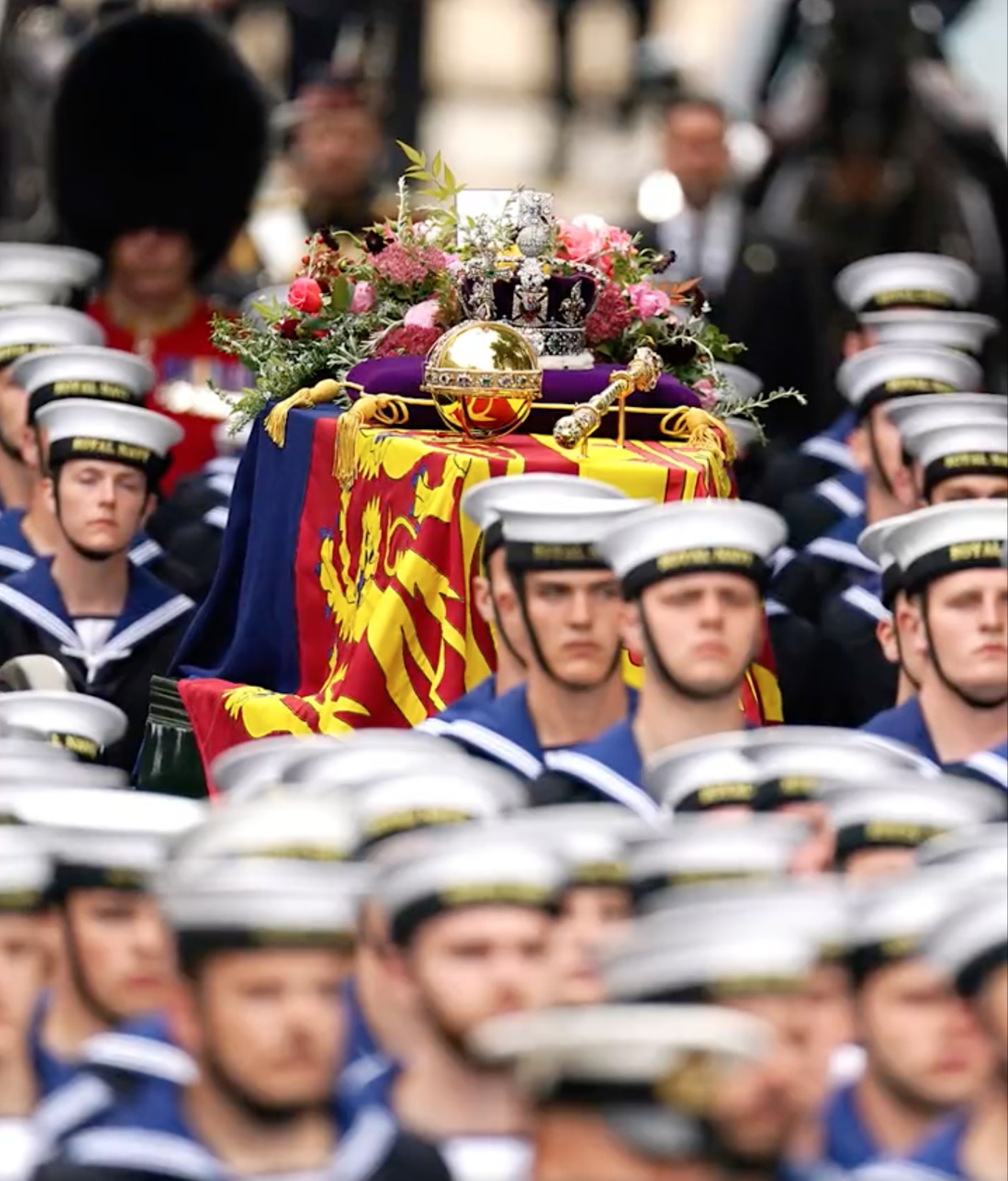 Need a bit of comparison?
Princess Diana's funeral in 1997 had more than 32 million UK viewers, and a similar number are thought to have watched England's World Cup victory in 1966 – but that did happen before the modern TV ratings system began.
Read more:
Almost 27.7 million watched Boris Johnson's Prime Ministerial statement on 10 May 2020, when he set out a plan to ease the restrictions of the first COVID-19 lockdown, and the London 2012 Olympic opening and closing ceremonies also attracted almost 24.5 million viewers each.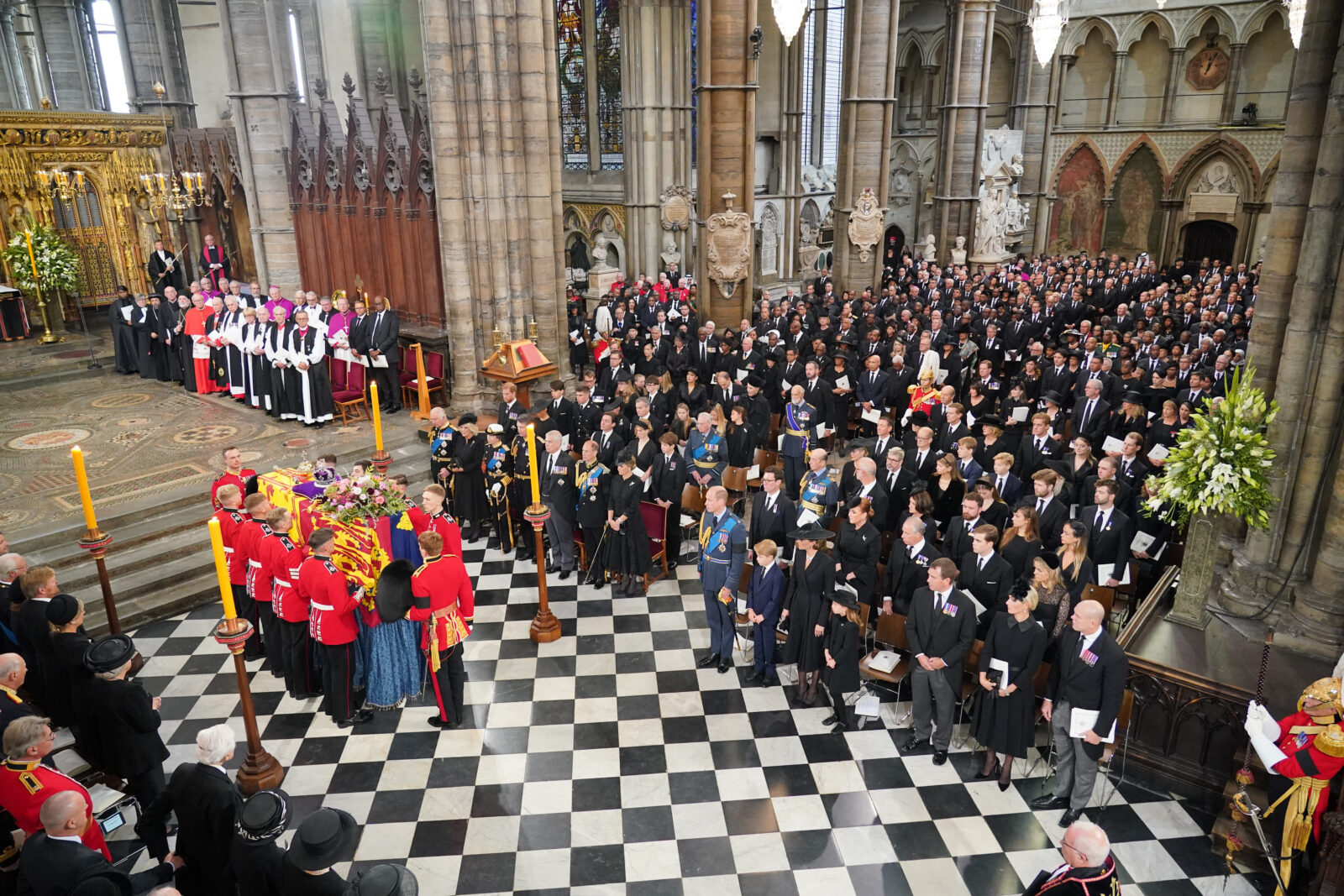 It must be noted, however, that the overnight State Funeral viewing figures from ratings body Barb do not include any viewers who tuned in to watch through streaming apps like BBC iPlayer and ITV Player, or those who saw it on big screens outdoors or in cinemas, churches, or pubs.
Although it's not yet confirmed, according to Deadline, there could have been around 4 billion tuning in to bid farewell to the Queen across the world.
Featured Image – The Royal Family