News
10 moving photos from the historic State Funeral of HM Queen Elizabeth II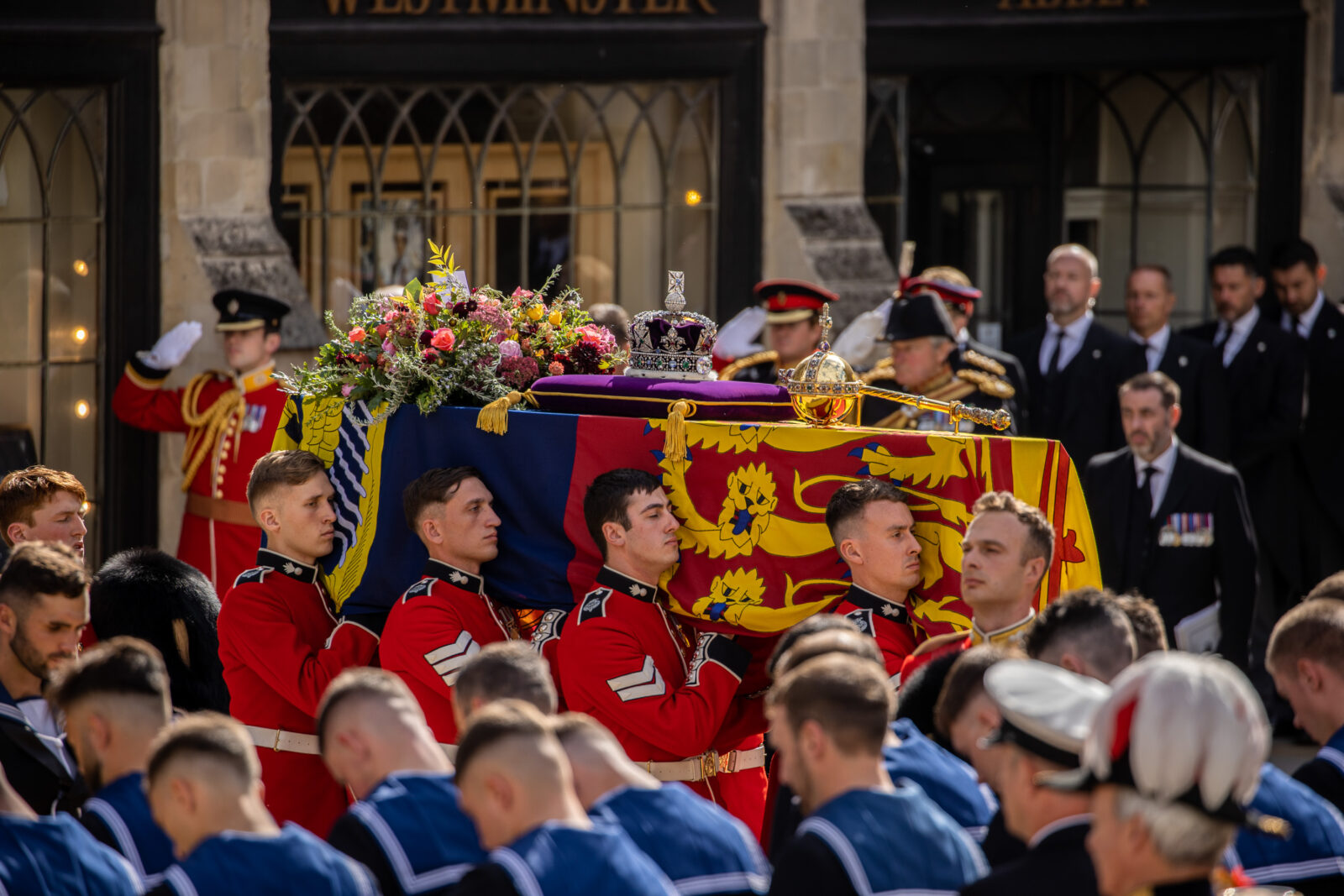 The nation bid a final farewell to HM Queen Elizabeth II at a State Funeral yesterday.
Around 2,000 guests attended the official service at Westminster Abbey, including world leaders representing nearly 200 countries and territories, 500 foreign dignitaries – such as politicians, civil servants, and some celebrities – and many ordinary members of the public selected for charitable or community works.
Tens of thousands of mourners also travelled to London and Windsor for the State Funeral and burial service, and many more were seen gathering at different hubs across the UK to watch the historic event in real-time.
Queen Elizabeth II's children – including the newly-ascended King Charles III and Queen Consort – were in attendance, as were her grandchildren, great-grandchildren, and other extended family members.
The service concluded with a two-minute silence observed by the nation.
Although the State Funeral concluded around midday, this was not the end of proceedings, as the Queen's coffin then took the journey to Windsor Castle.
The procession first made its way to Wellington Arch, before arriving in Windsor and travelling up the Long Walk to Windsor Castle – where thousands of people lined the streets to pay their respects and catch a glimpse at the coffin.
A Commital Service was held at 4pm once the coffin arrived safely, and the burial is officially took place at 7:30pm.
Here is a selection of moving images captured before, during, and after the State Funeral.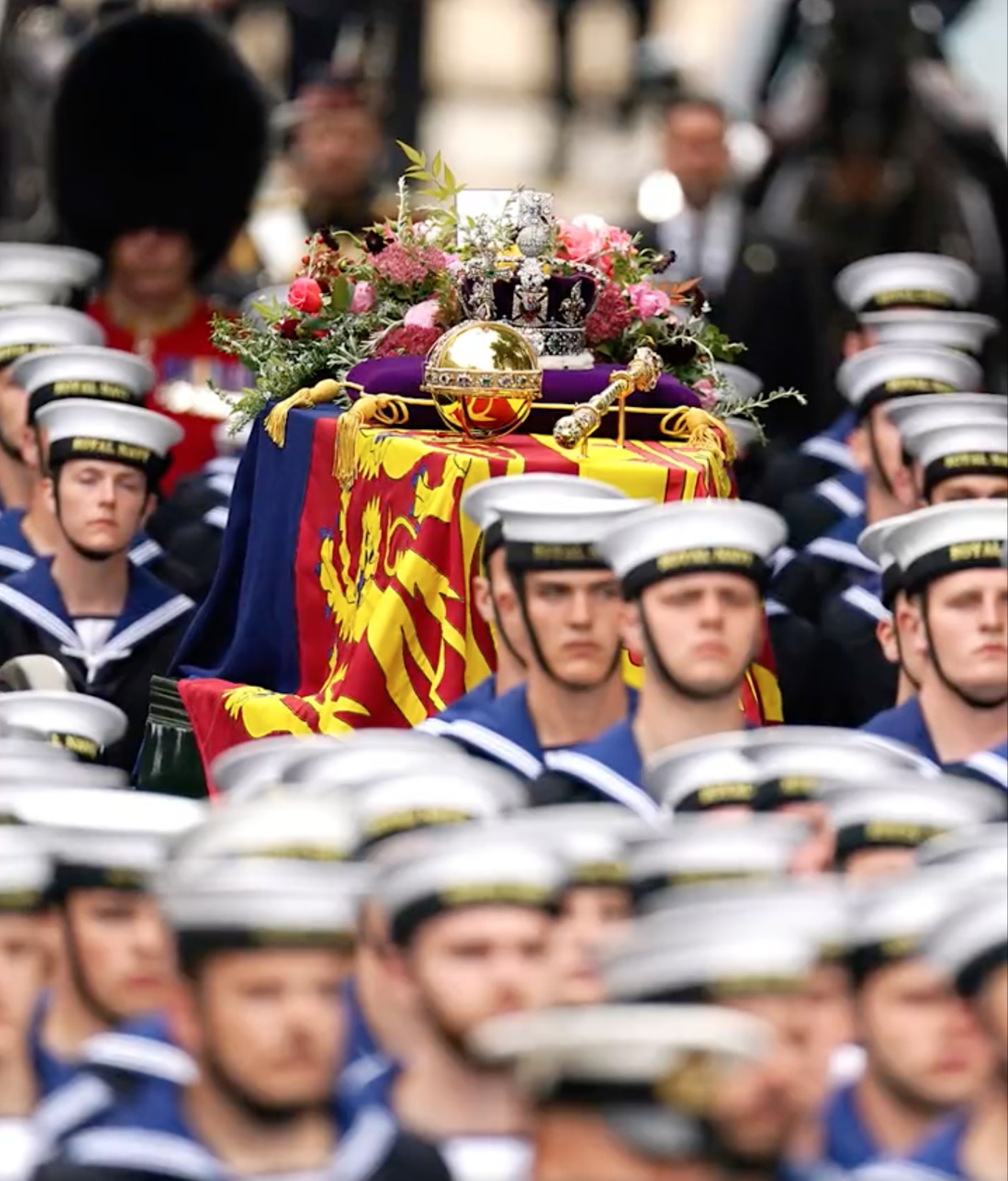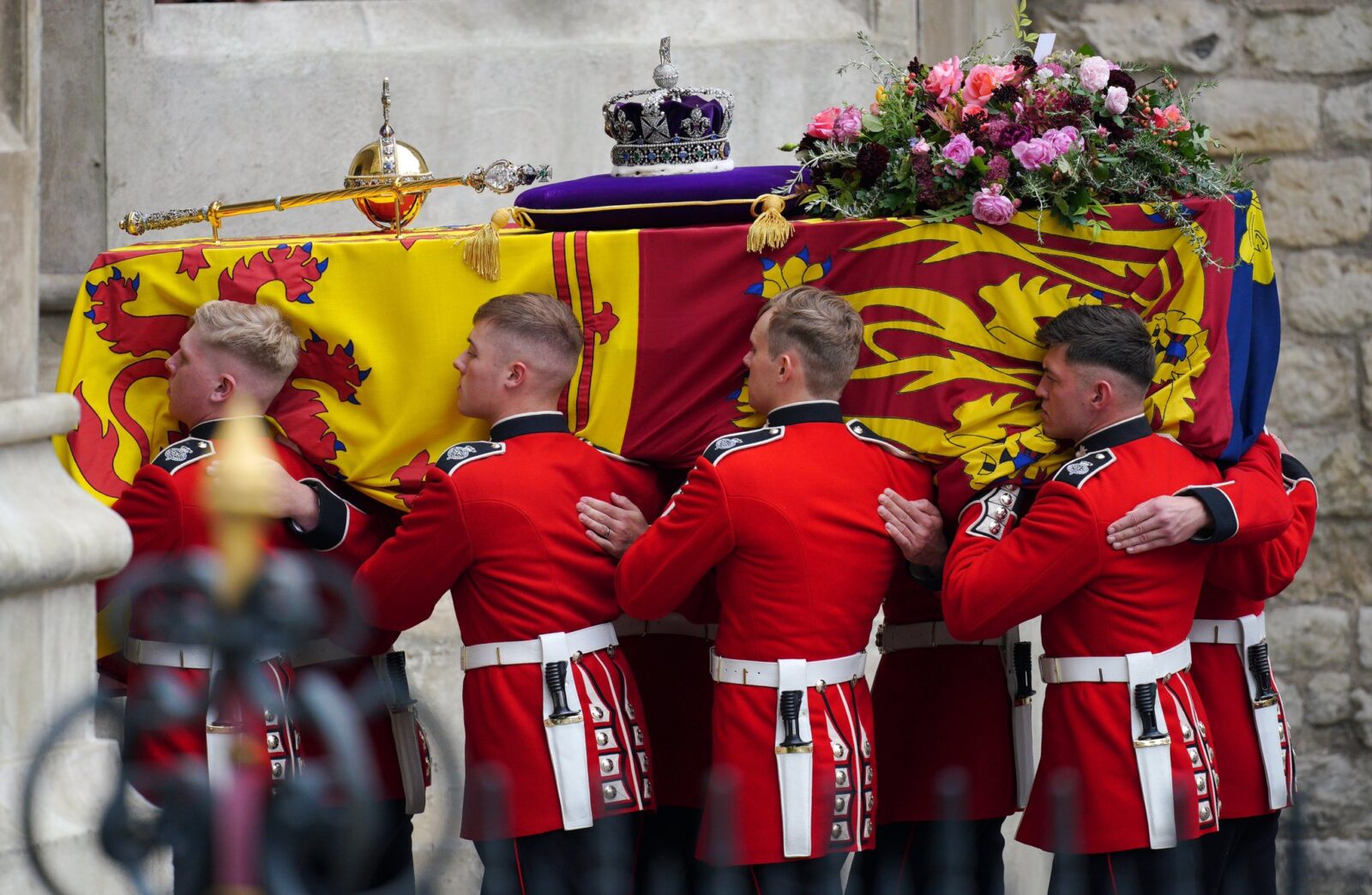 Read more: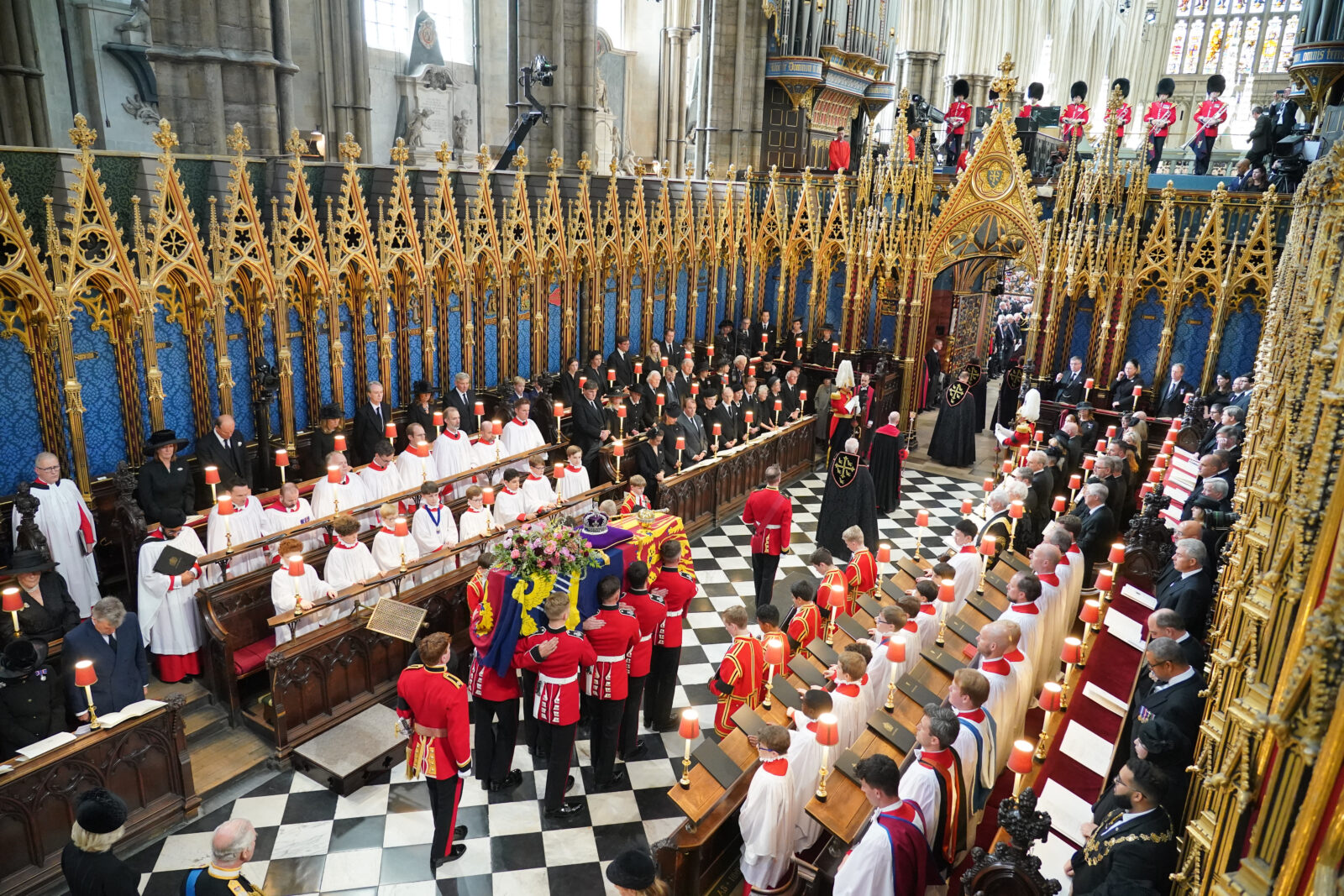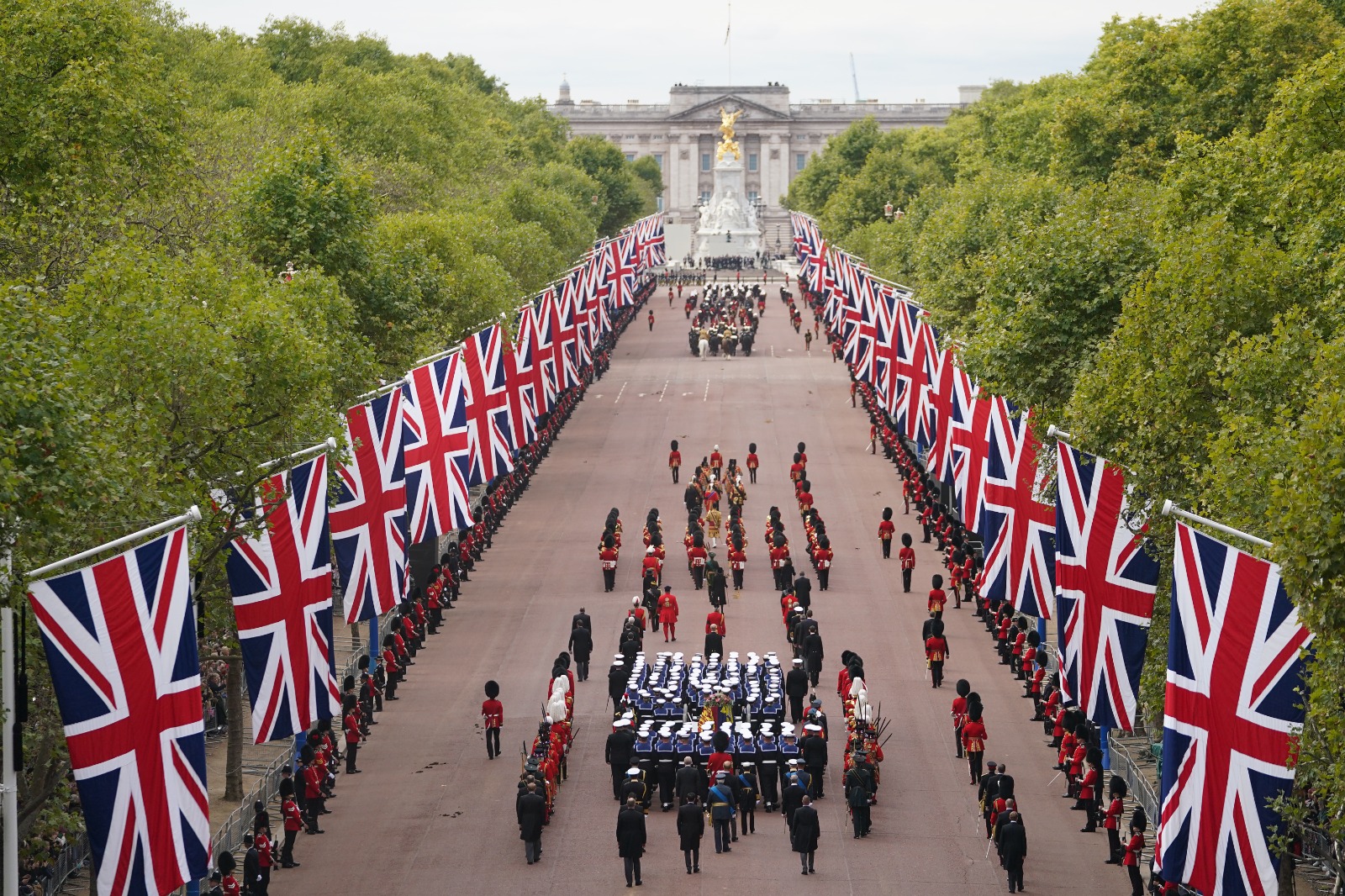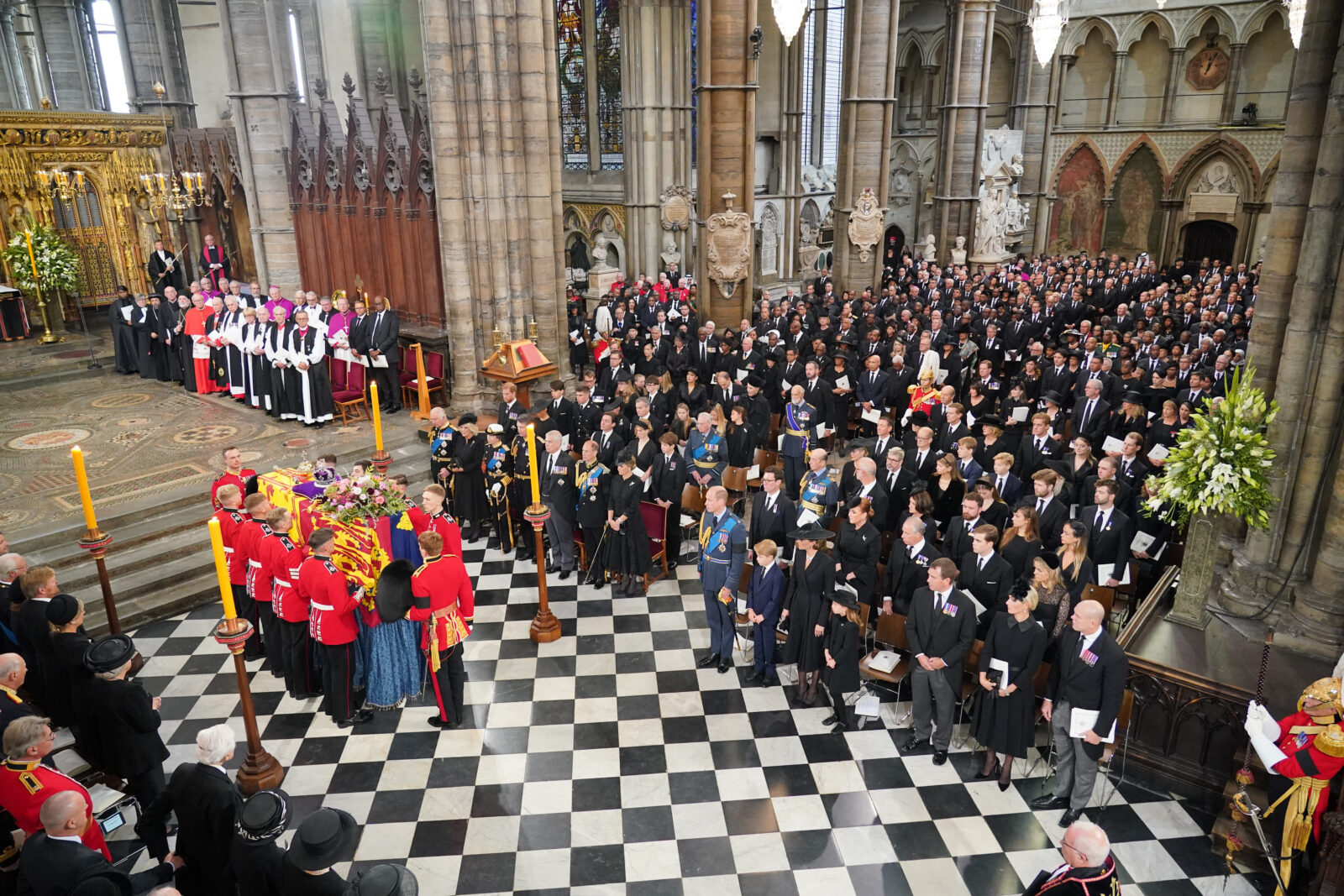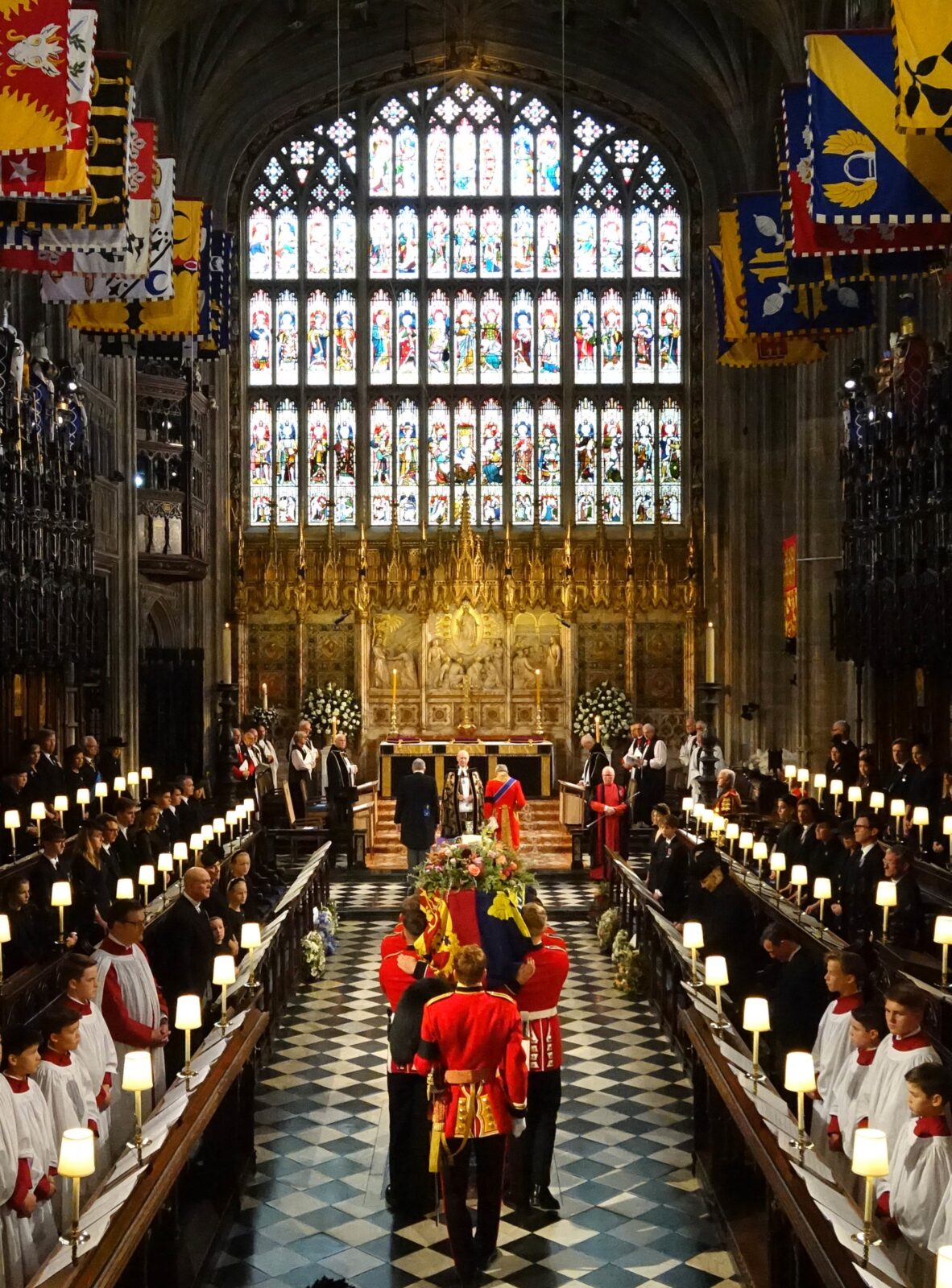 All images were shared by The Royal Family via Twitter.
HM Queen Elizabeth II died aged 96 on 8 September 2022.
During her reign, she served as Queen of the United Kingdom and the Commonwealth – undertaking an important symbolic and unifying role as a head of state, spanning numerous geographical regions, cultures, and religions.
She was not just the longest-reigning British monarch in history, but she was also the first-ever monarch to reign in the UK for 70 years.
Admired for her duty and dedication to the role, today her remarkable life was remembered by all.
Featured Image – The Royal Family (via Twitter)