News
£97m pot for thousands of new homes across Greater Manchester
The money has been supplied via the Brownfield Housing Fund (BHF).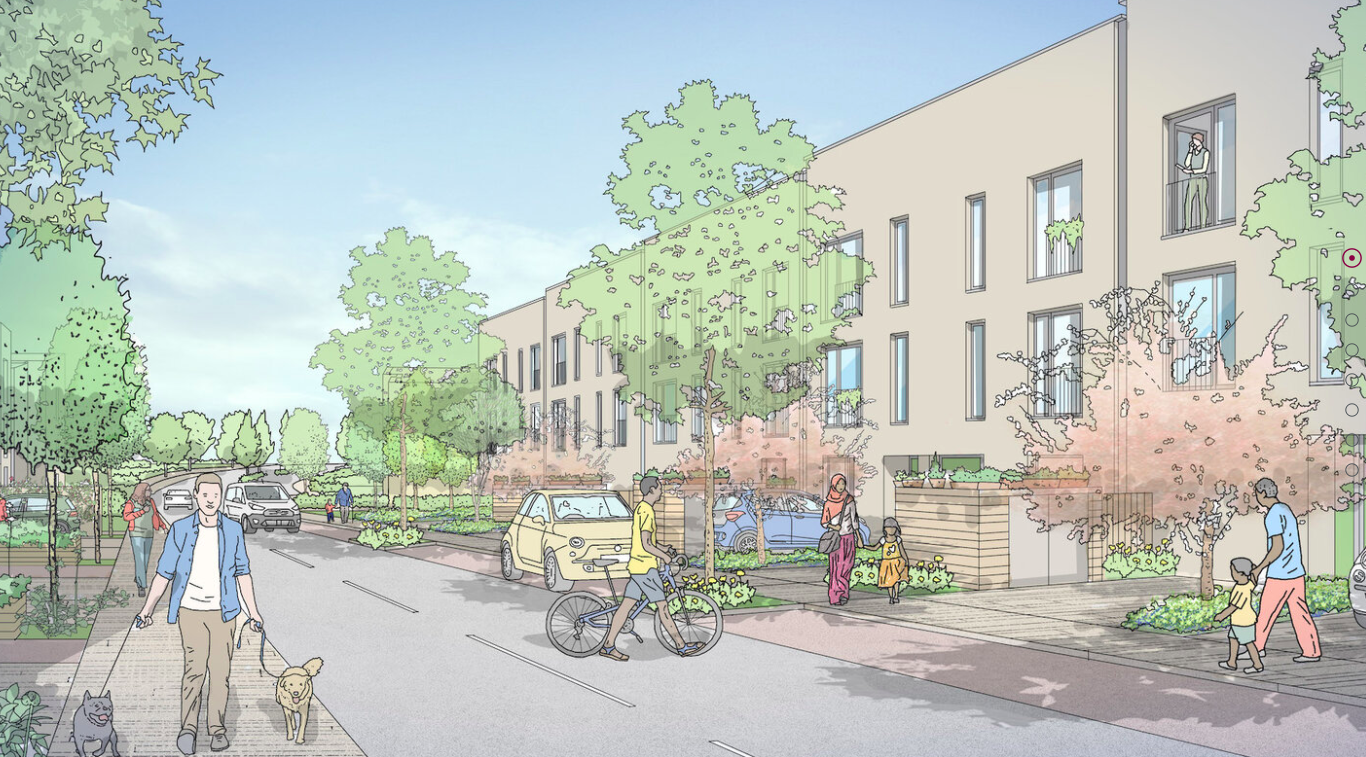 Greater Manchester has been handed a pot of more than £97 million to fund the construction of thousands of new homes right across the region.
The money has been supplied via the Brownfield Housing Fund (BHF) – a scheme designed to support building on brownfield sites – and will go towards creating 2,700 Greater Manchester properties.
Manchester borough will receive £7.82m as part of the second tranche of funding – which will be used to deliver 500 homes.
This includes the construction of 139 houses in Collyhurst Village – a development that forms part of the biggest regeneration of the Collyhurst area in over 50 years.
BHF money will also go towards 69 low carbon homes in the Silk Street Development in Newton Heath – built with solar panels, Ground Source Heat Pumps, electric vehicle charging points, and mechanical ventilation with heat recovery to reduce utility costs.
275 homes in the Back of Ancoats area and 39 homes in Ancoats Dispensary will also benefit from the fund.
A further five schemes are on the reserve list – representing a further pipeline of 1,336 new homes.
Manchester City Council had pledged to deliver at least 6,400 affordable homes between 2015 and 2025 – with a total of 32,000 homes expected to be built during this period overall.
Cllr Suzanne Richards, Manchester City Council's executive member for housing and regeneration, said the BHF funding was "very welcome".
"The challenges in urban areas of remediating brownfield land can impact on the financial viability of affordable housing," the Councillor stated.
"This funding will allow us to support the delivery of much-needed council, social and affordable housing to meet growing demand in the city.
"Everyone in this city deserves a safe, secure and affordable home and it is for this reason we have set an ambitious affordable home building target of at least 6,400 homes between 2015 and 2025.
"Despite the challenges of the last year we are on track to exceed that target. This is testament to the strength of the partnerships that Manchester has built with our social landlords in the city and our commitment to back affordable house building with Council land and resources."
The full list of proposed sites under Tranche 2 of Greater Manchester's Brownfield Housing Fund allocation can be found here.
Feature image: Collyhurst Village development illustration.