News
A giant 11-foot puppet named Little Amal is coming to Manchester – here's where to find her
She has travelled through 65 cities, towns and villages in search of her new home - now, Little Amal is coming to Manchester.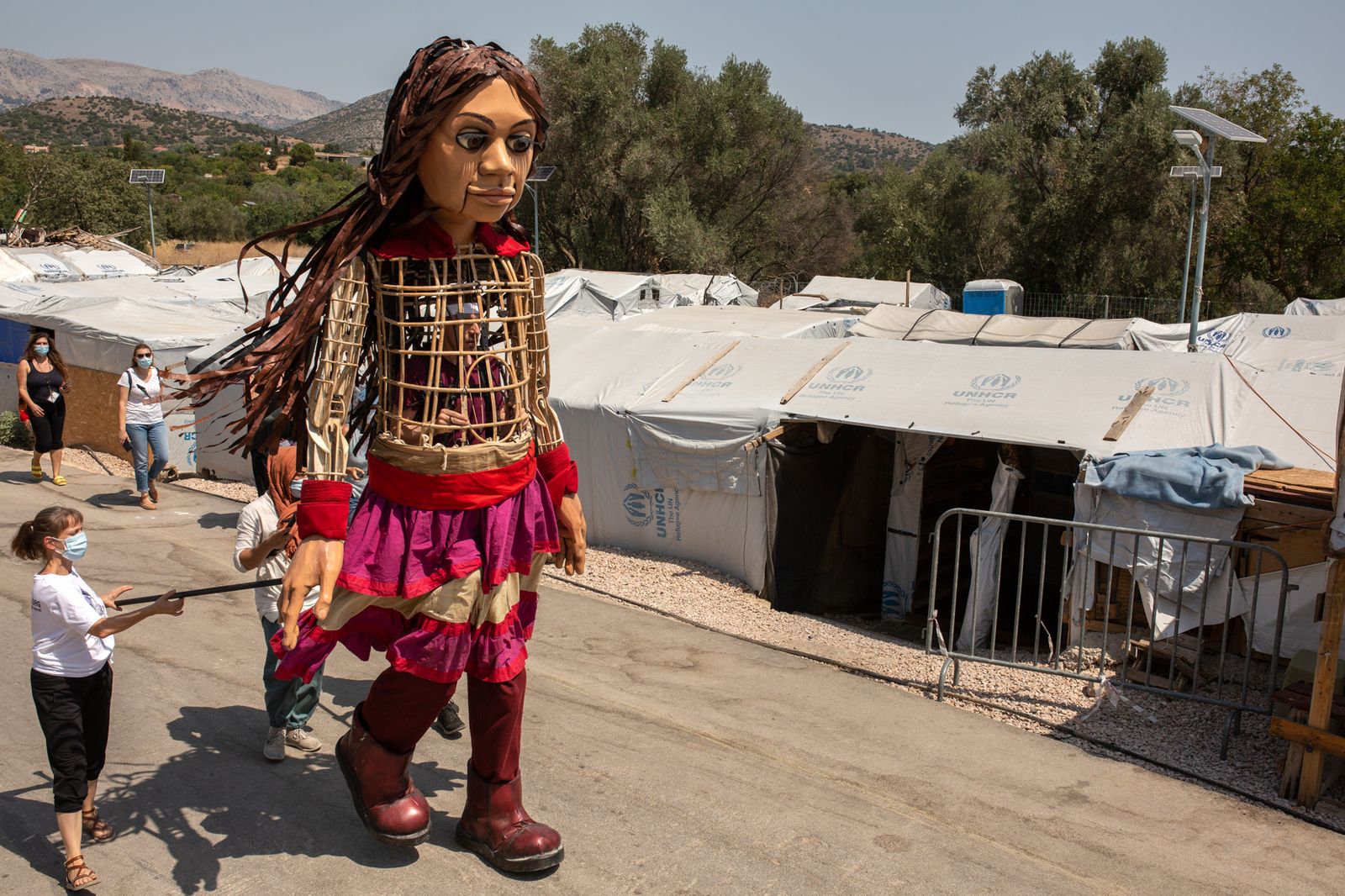 Don't miss the epic finale of Little Amal's international journey as the giant 11-foot puppet arrives in Manchester.
Little Amal, whose name means 'hope' in Arabic, is a puppet of a nine-year-old refugee girl who has 'walked' all the way from the Syria-Turkey border.
She was created by Handspring, the same company that made the puppets for the critically- acclaimed War Horse.
Amal will complete her journey in Manchester on 3 November.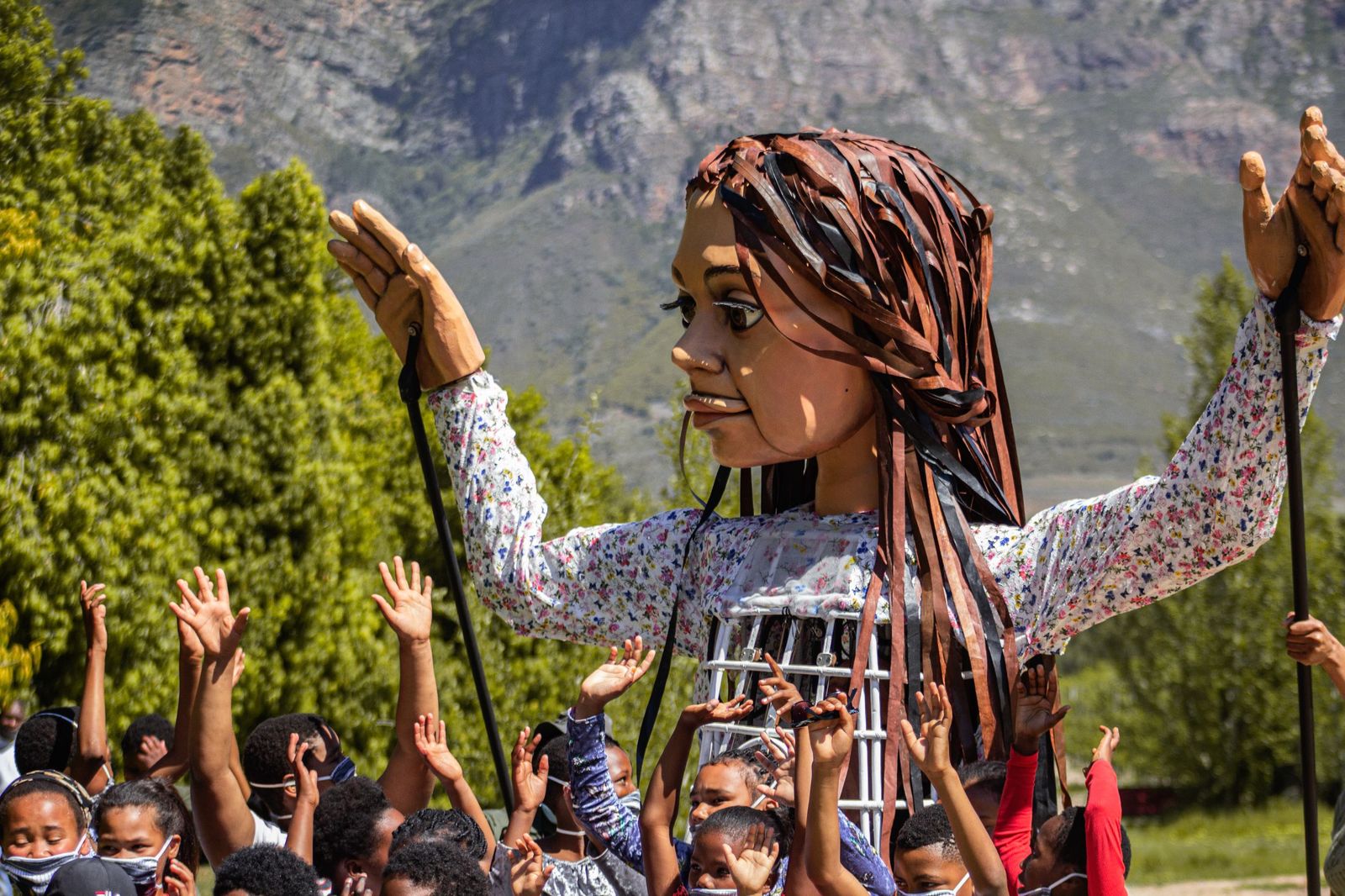 The puppet's journey is designed to highlight the risks taken by millions of refugees each year who are escaping from war or violence.
"Whilst a lot of asylum seekers are adults, many are children, they have no say and often suffer the most so the fact Little Amal represents a young person is very symbolic," said Mick Taylor, project coordinator at the Support for Wigan Arrivals Project.
Amal's 5,000 mile trip started this summer and has seen her travel through Greece, Italy, France, Switzerland, Germany, and Belgium, before crossing to the UK.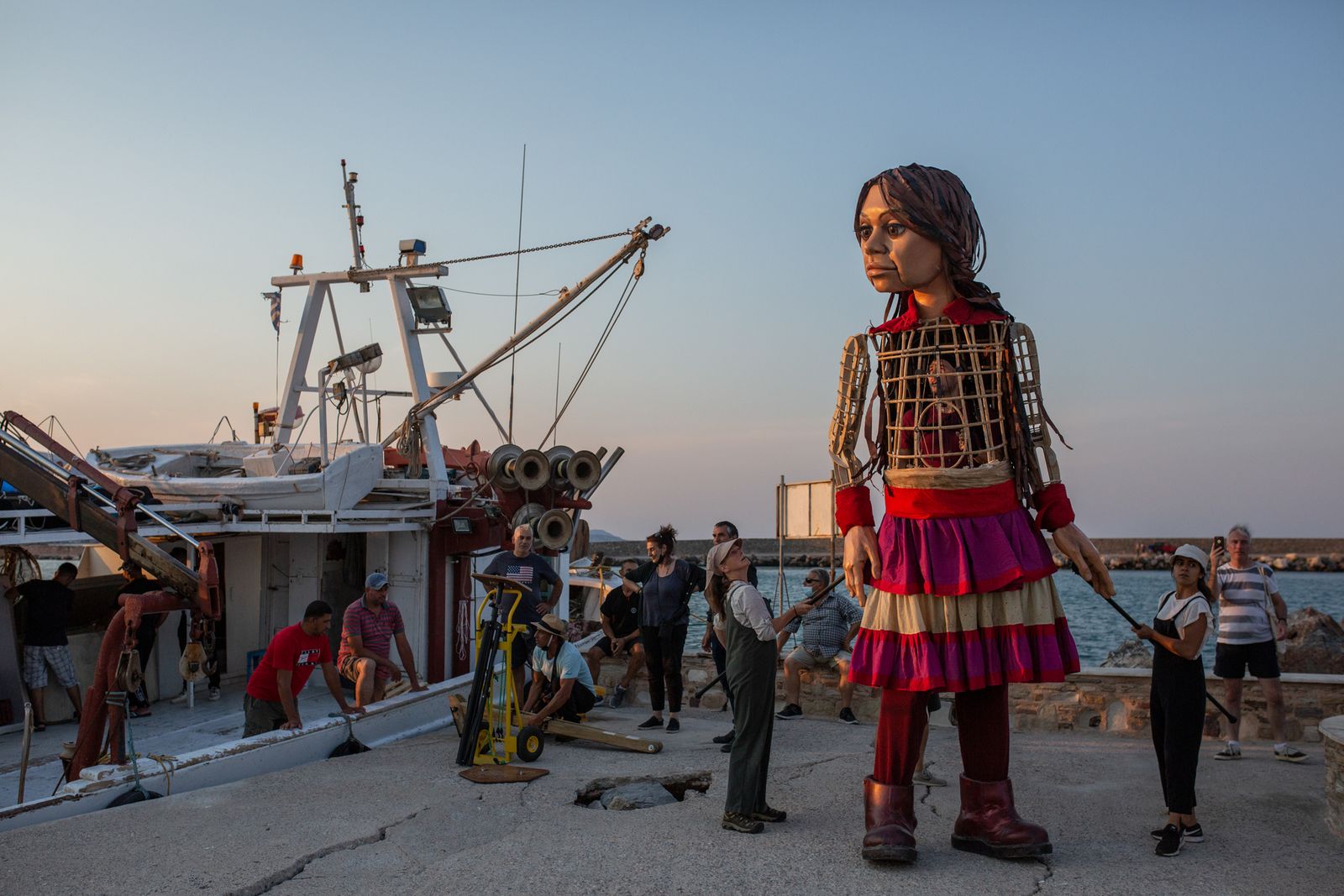 Amal's big Manchester welcome
The finale of The Walk will be marked by a massive free outdoor event called When the Birds Land at Castlefield Bowl at 7 pm on 3 November.
The city will celebrate the end of her long journey with a night of song, dance, live music, and puppetry – as well as some special surprises.
When the Birds Land is directed by Simon Stone, award-winning director of The Dig and The Daughter, and is produced and presented in Manchester by Manchester International Festival (MIF).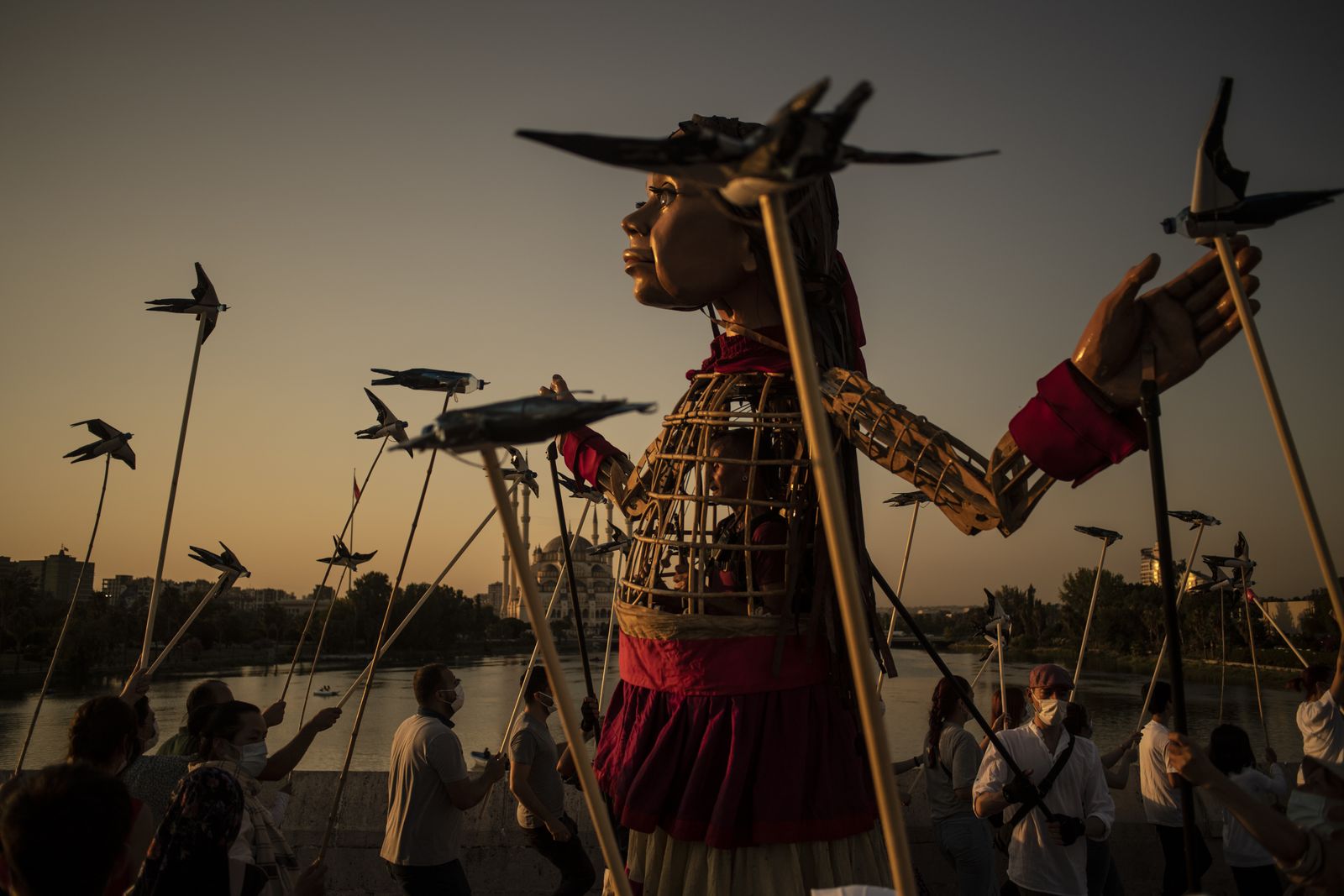 Manchester has a proud history of embracing migrants and refugees, and Amal's arrival is no different – 4,000 people are expected to gather to welcome her.
Before arriving at her new home, Amal will visit Wigan (Sunday 31 October at 3pm) and Rochdale (Tuesday 2 November).
Amal has been welcomed by artists and communities at over 120 events during her journey.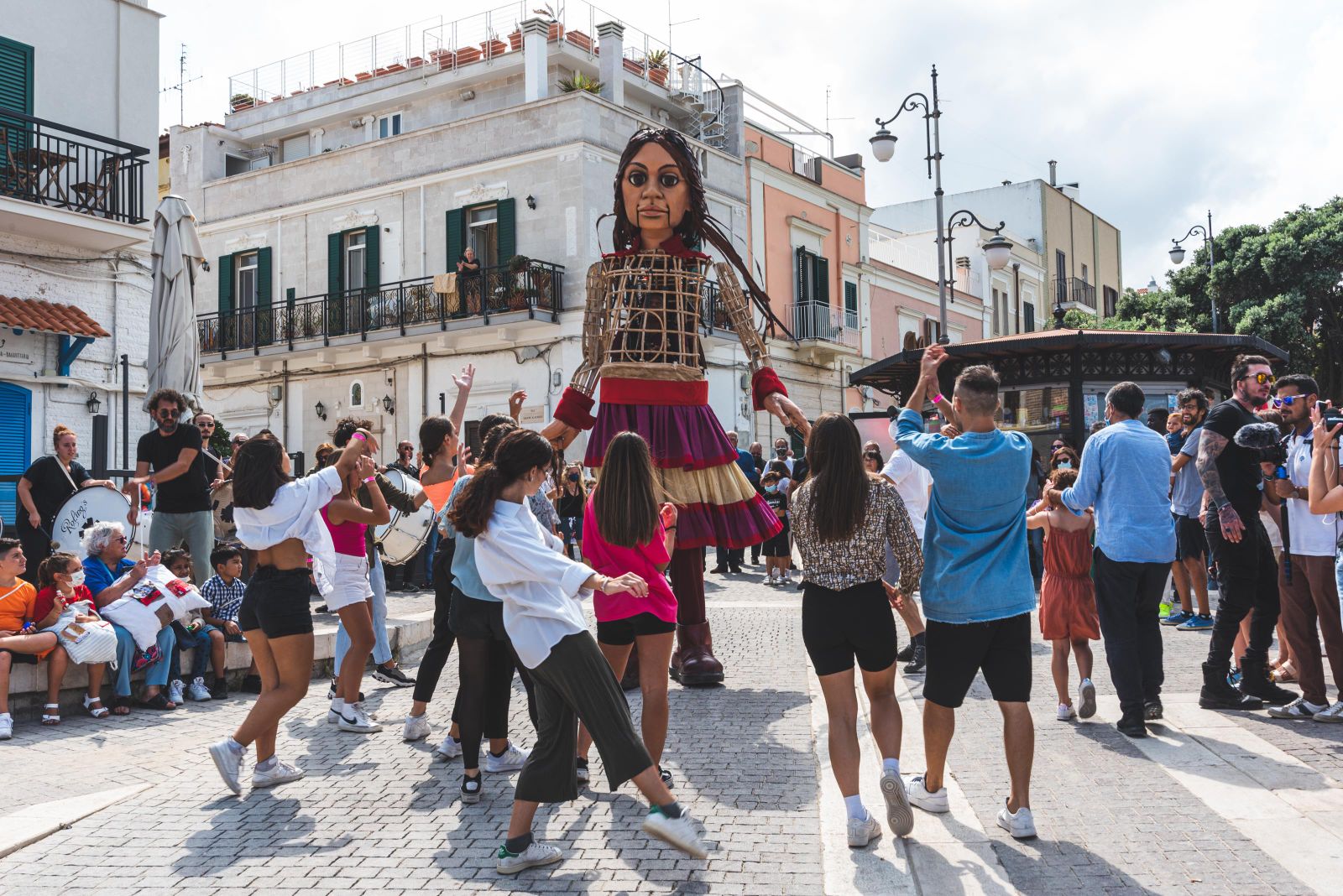 The puppet, operated by three people, has been greeted by some big names along the way, including actor Jude Law on the Folkestone seafront and Pope Francis in Rome.
When she arrives in Manchester she will be presented with a giant quilt as a welcome gift.
The quilt has been made by volunteers from Rochdale, Longsight, and Wigan, including many refugees and asylum seekers.
Find more information about the Manchester City Centre event here.
To find out more about the Wigan event, please follow @WiganCouncil Facebook and Twitter, and for details on the Rochdale event visit Rochdale Council's website.