News
After years of supper clubs, Stretford Canteen opens its first restaurant
The restaurant has been described as "a lifetime in the making"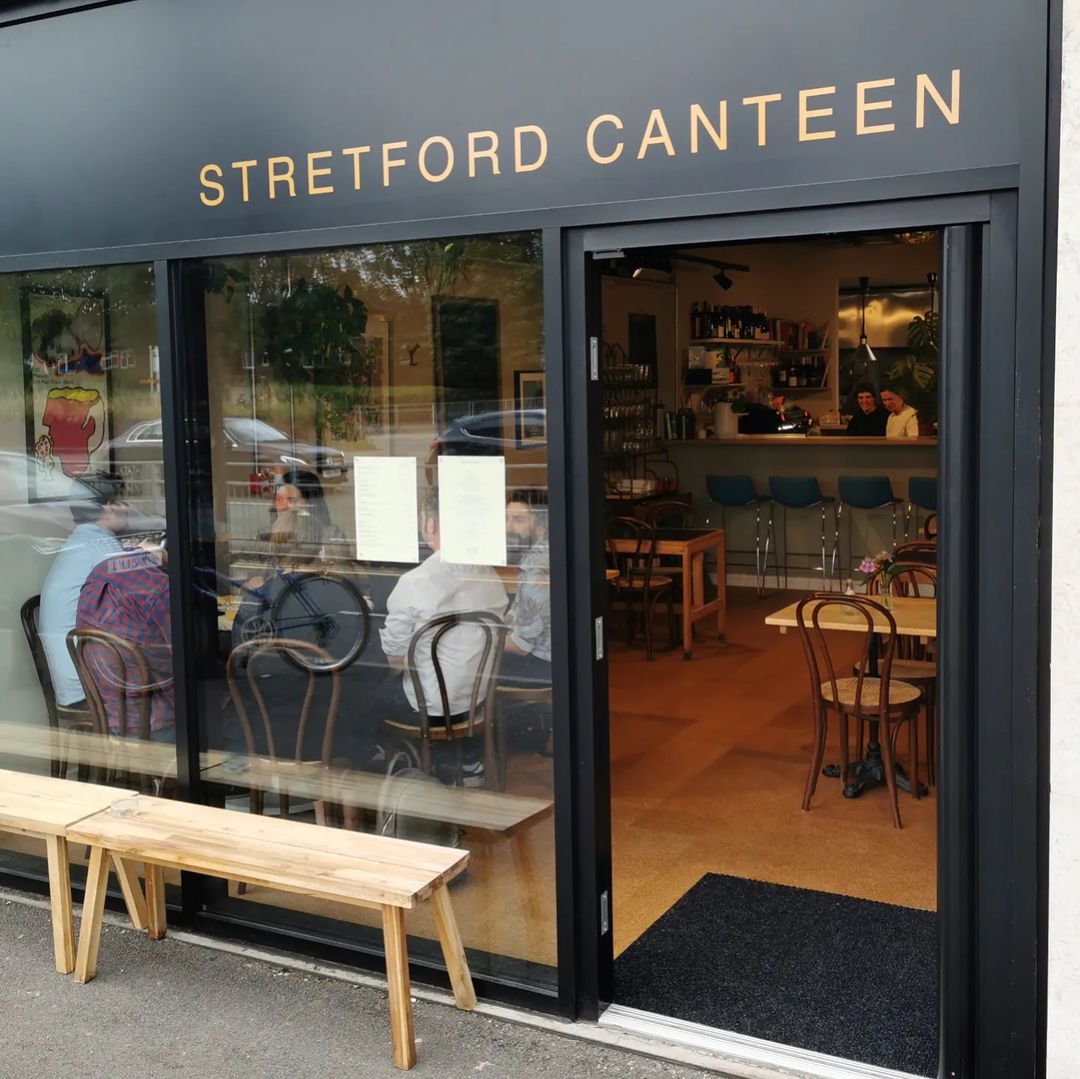 After six years of pop-ups, supper clubs and feeding the community at home during the pandemic, Stretford Canteen has opened the doors to its first-ever bricks-and-mortar site.
Located on Chester Road in Stretford town centre, the new restaurant marks a huge milestone for owners Josephine Sandwith and Dean Taylor, who have waited a long time to see this particular dream come true.
The duo first set up Stretford Canteen in 2016 and quickly developed a name for themselves, drawing on Jo's upbringing in beloved 70s, 80s and 90s Manchester restaurant Beaujolais and what she had learnt from her parent's love of Lyonnaise cuisine.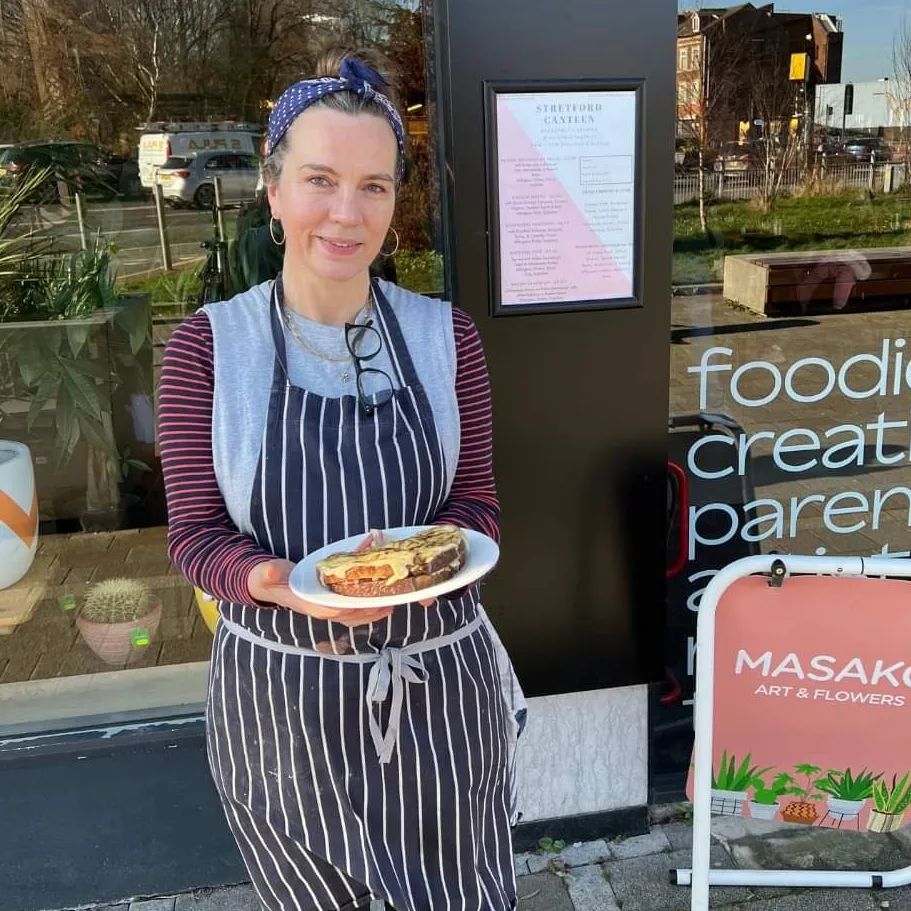 Now they have finally opened their very own family venture, which they will operate alongside their eldest daughter Eve (formerly The Creameries, Trove and Duck Soup).
The new cosy 24-seat bistro has an intimate feel complemented by antique French furniture and an original 1920s Parisian bar station, with a pop of colour provided by sky blue retro bar stools.
Here diners can expect to see the return of Stretford Canteen's famous supper clubs – this time in time in their very own restaurant – as well as an all-day menu of classic French and European dishes.
Read more: Inside Platzki, the city-centre Polish restaurant with an ever-evolving menu
From caramelised onion tarte tatin with parsley dressing, radishes with butter, salt and vinaigrette and onglet steak with lentils and salsa verde, there are some tempting options to choose from.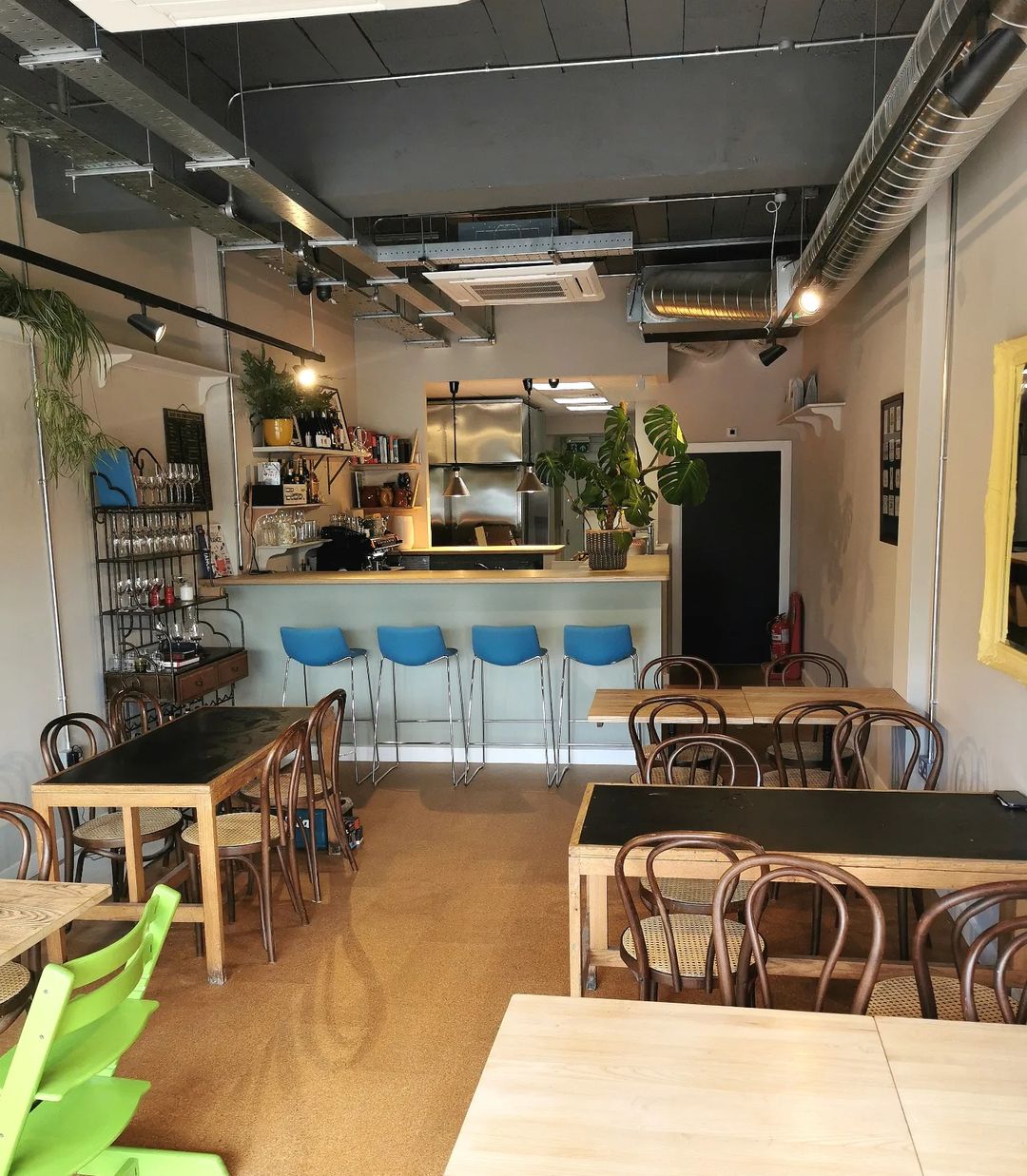 Working with local farmers, growers and producers such as The Crafty Cheeseman, Stretford Canteen's menu boasts a seasonal selection.
The menu is made up of bar snacks, plates, sides and desserts and is set to change regularly with the seasons.
Dishes are centred around local produce and sustainable values and, as you might expect, there is also a considered wine list featuring wines from across Europe with a specific focus on France.
Speaking on the new opening, Josephine commented: "Finally opening our own bricks-and-mortar site has been nothing short of wonderful.
Read more: The family-run Prestwich bagel shop with queues out the door
"We're so excited to be starting the next chapter of our journey with the amazing community in the heart of Stretford, and the reaction so far has been uplifting. We can't wait to share more great food, wine and cocktails in our friendly neighbourhood space."
Feature image – Stretford Canteen