News
Akse P19 mural appears on new homeless sleeping pods in Salford
"A smile costs less than electricity but gives as much light."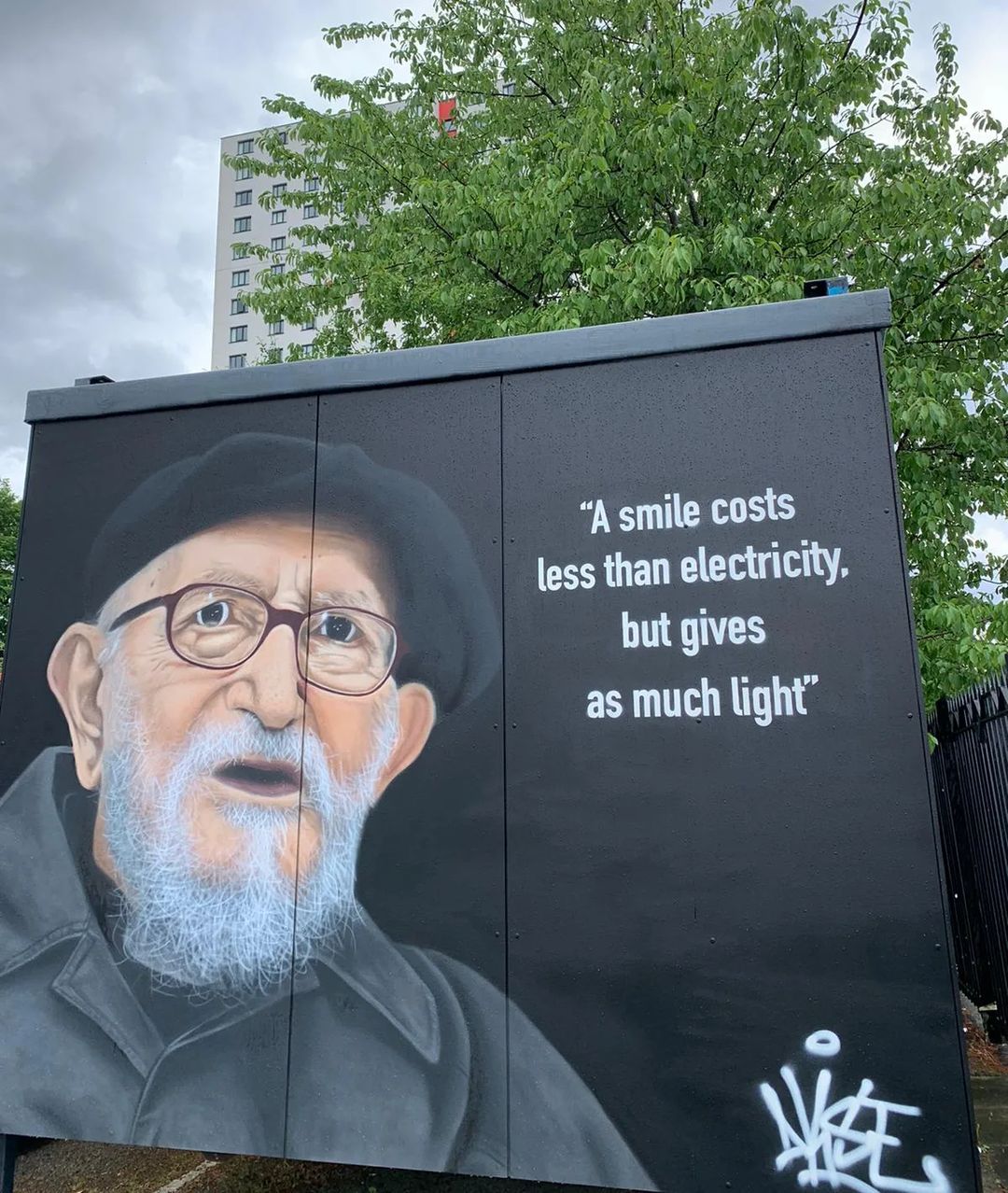 A freshly-painted Akse P19 mural has appeared on the side of new sleeping pods created for the homeless in Salford.
The new energy-efficient pods feature a hyperrealistic mural of Abbe Pierre, a catholic priest, former member of the French resistance, and founder of the homeless charity Emmaus which first began in Paris after the Second World War.
Pierre is pictured, mouth agape, on the side of the new insulated pods alongside a quote that reads: "A smile costs less than electricity but gives as much light."
Created to offer some comfort for rough sleepers with nowhere warm or dry to lay their head at night, The People's Pods at Emmaus Salford form part of Salford City Council's A Bed Every Night provision.
All referrals to the pods are managed by Salford Housing Options, providing a safe temporary place to stay for people who are street homeless.
The brainchild of one of the charity's community members, the pods were borne out of the lived experience of those seeing so many homeless people coming into Emmaus shops to request emergency support.
Located within the grounds of Emmaus Salford's community home in Pendleton, the fully-furnished pods have beds, storage, access to an en-suite toilet and mains electricity.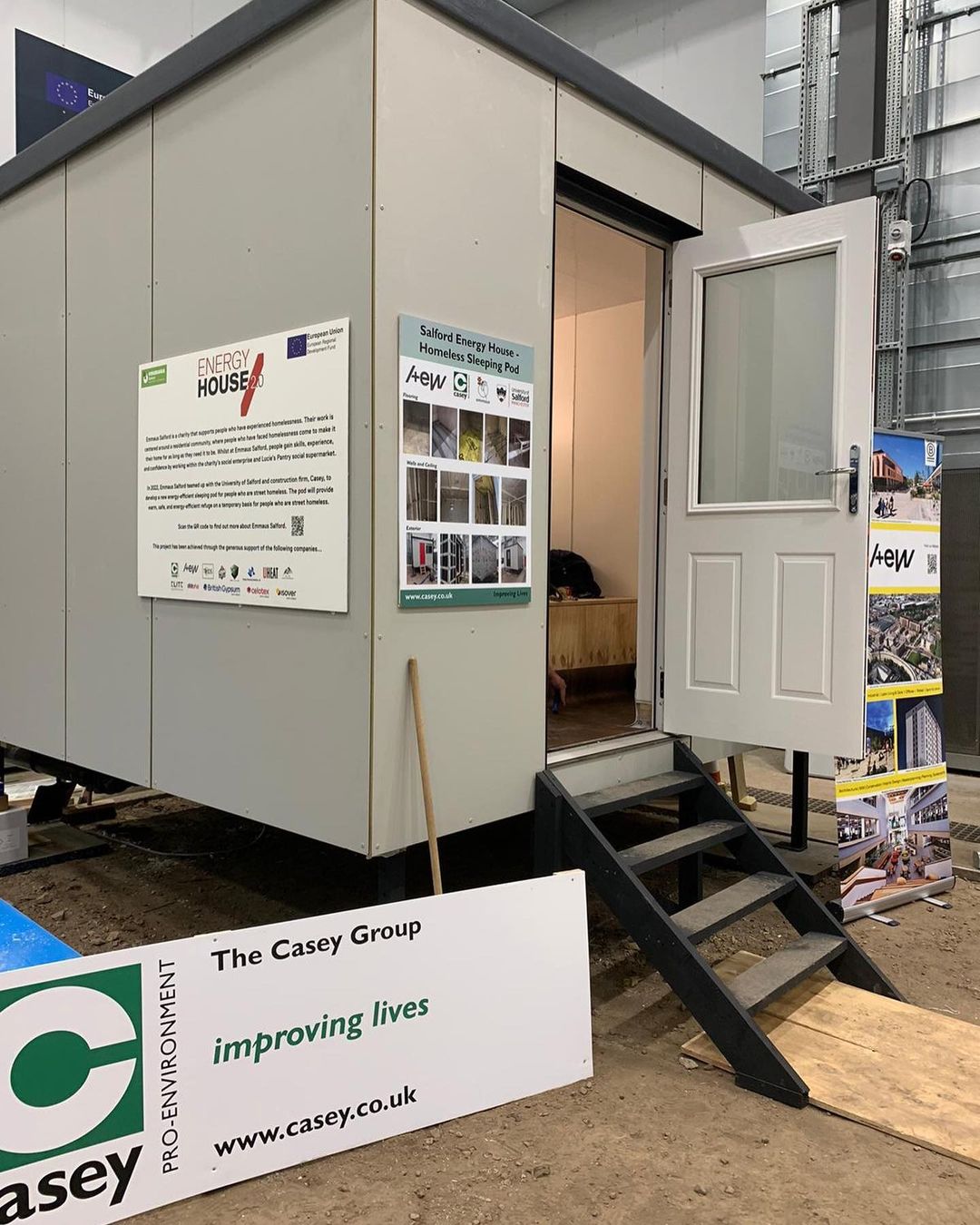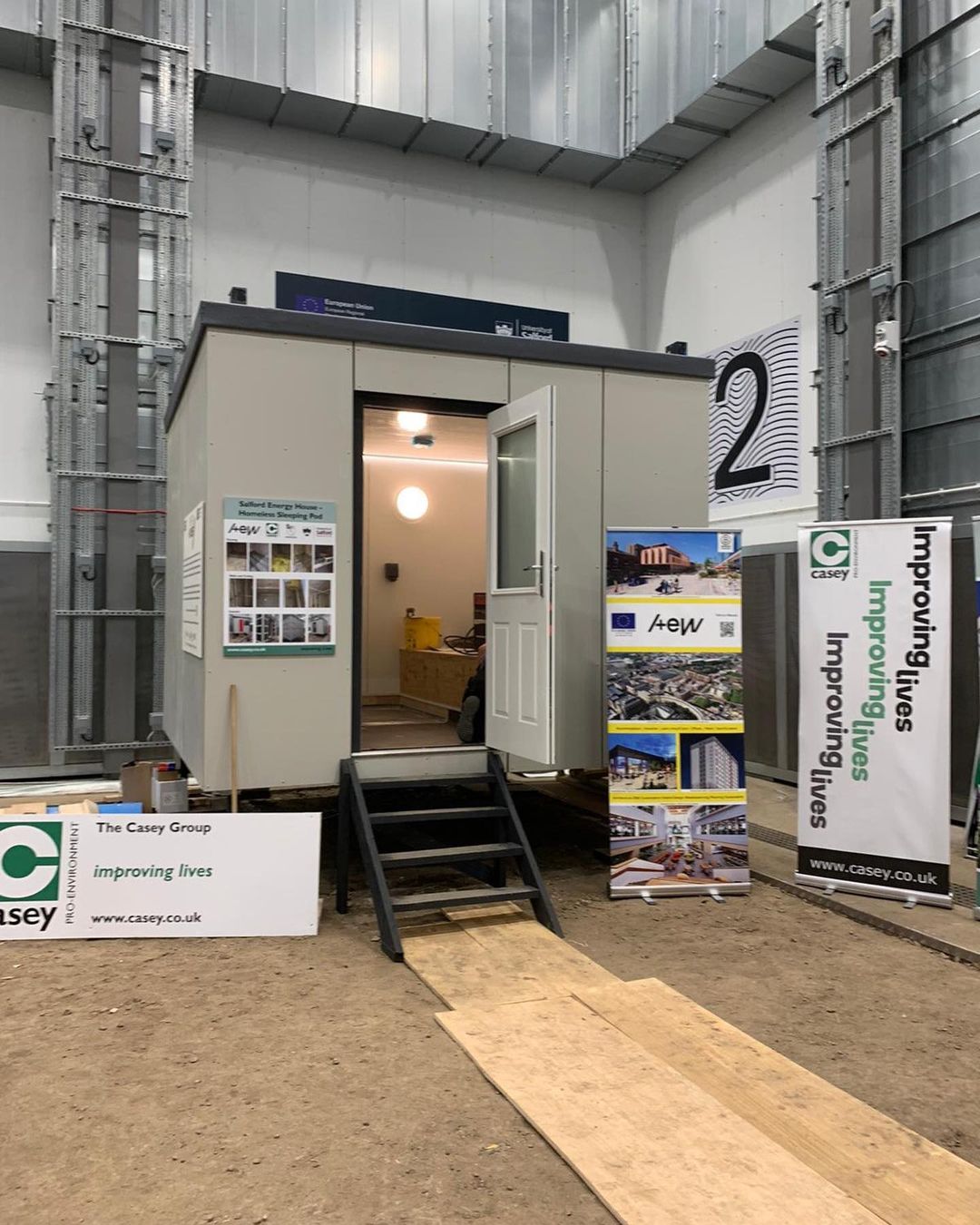 The site also has facilities to support people who want to bring their dogs with them, which is huge as many homeless accommodations to not allow residents to bring their pets.
The pods have been designed to enable people sleeping rough to be able to access support from the charity's outreach workers, complimenting Emmaus Salford's residential on-site community.
When rooms then become available inside, they are offered to people using the pods first as the next step to getting people off the streets and back into permanent housing.
Sharing an image of the new mural with his Instagram followers, artist Akse P19 said: "Portrait of Abbé Pierre painted on a new energy efficient sleeping pod at @emmaus_salford which was developed in collaboration with the University of Salford and construction firm Casey for people who are street homeless.
"Abbé Pierre was a French catholic priest and former member of the French Resistance who founded the Emmaus movement after the Second World War, focusing on helping homeless people in Paris.
Read more: Restaurant manager surprises homeless outreach group with huge stack of free pizzas
"'Emmaüs' comes from the name of a village in Palestine where despair was transformed into hope. The Emmaus movement has since grown in over 40 countries around the World, including 30 communities spread across the UK, which is the largest Emmaus community outside France.
"Emmaus Salford supports formerly homeless people by providing them with a stable home, meaningful work and support for as long as they need it. As well as a residential community, Emmaus Salford also has on-site pods to provide a safe and comfortable night's sleep for people who are street homeless."
Read more: Manchester's Stock Market Grill restaurant announces shock closure after three months
If you are homeless or at risk of homelessness and need advice or support please call 0161 793 2020 or visit the Salford City Council website.
Featured image – Emmaus Salford