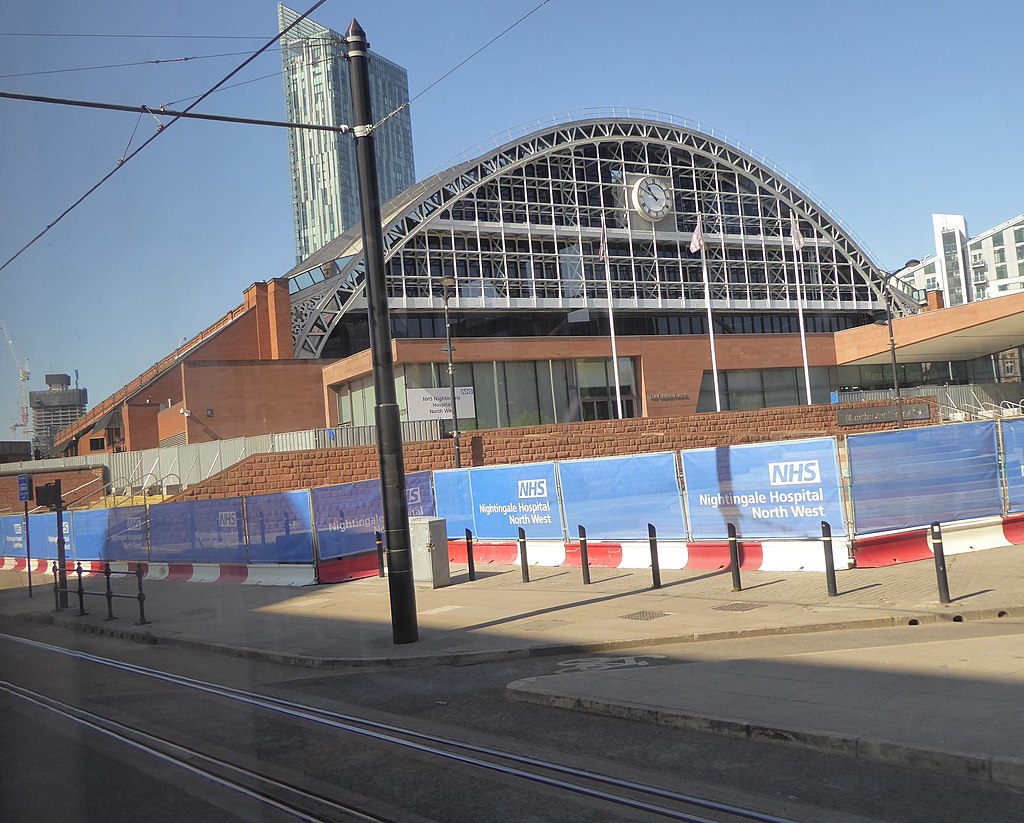 All Nightingale Hospitals will close from next month, the NHS has confirmed.
Seven makeshift healthcare facilities were set up in England during the early part of the COVID-19 pandemic in 2020 – designed to offer additional resources in the event of the NHS becoming overwhelmed.
Temporary hospitals were spread out across the country; built in Manchester, Bristol, Harrogate, Sunderland, Birmingham, Exeter and London.
Facilities were also assembled in Wales, Northern Ireland and Scotland.
Space for over 11,000 extra beds was created as a result.
But with coronavirus cases falling across the UK, NHS Nightingale Hospitals are no longer needed – with plans for them to close in mid-Spring.
One of the hospitals – the 500-bed facility in Yorkshire opened by Sir Captain Tom Moore – will shut without having had to treat a single patient.
The network of extra health facilities has been described by the NHS as the "ultimate insurance policy".
In February, Manchester City Council leader Sir Richard Leese confirmed that NHS Nightingale Hospital North West – the 750-bed facility built at Manchester Central Convention Complex – would close by the end of March.
Since being assembled last year, the temporary hospital was primarily used as a rehabilitation centre for patients recovering from COVID-19.
The news of the Nightingale Hospitals' imminent closures arrives in the same week that the first lockdown measures were lifted in England.
Many children returned to school on Monday (March 8), and people are now permitted to meet one other person outside for recreational purposes, not just exercise.
Care home residents can also welcome a regular visitor from this week.
The seven-day moving average for COVID-19 cases in the UK has plummeted to lower than 6,000 – the lowest levels seen since late September.
More than 21 million people in the UK have received at least one dose of a coronavirus vaccine.